There are so many people who want us at once. Things seem crazy and hectic. So how does a working mom find balance?
A working mom can be pulled in so many directions, and it's not really possible to be everywhere at once and to be everything to everyone at once. So how to we make it work? 
1. Have a Routine and Schedule
You have many priorities and you can't just wing it on a regular basis. Having a schedule also helps you know when to say "yes" or "no" because you'll be able to better judge, "No, this doesn't fit into my schedule right now," or "Yes, I do have space for this project." What your routine looks like will be different for everyone. No, I won't say that it makes sense for every working mom to do meal prep on Sundays. Find what works for you and stick to it. If things are flying, it's very hard to prioritize. 
2. It's OK to ask for help.
You should. Whether it's a friend, family member, neighbor, or someone in your work life. I also have a hard time asking for help and favors. But I've learned that people really do want to help, so take them up on it.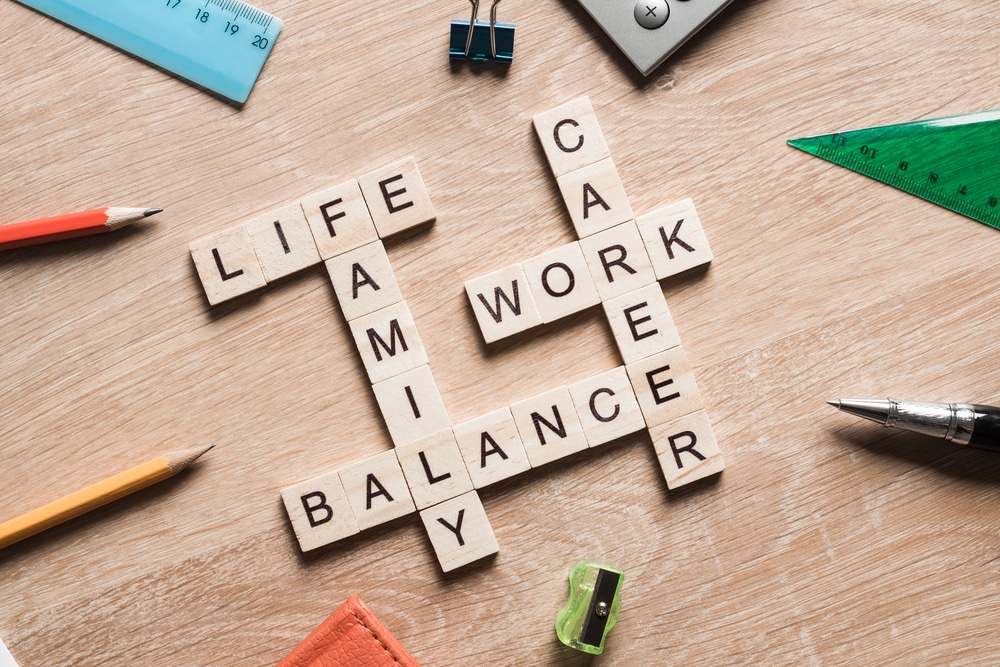 3. Learn to let go.
It's OK to not be superwoman. It's OK to check out when you need to. You cannot have it all. If someone looks like they have it all, there's something behind the scenes that you don't know about. We all want to have the perfect house, the perfectly dressed children, that amazing job or business…but not everything is perfect and it's OK to let go of things. It's very important for that to be a big part of your mantra.
4. Be happy.
Our children and loved ones, our employees and co-workers will feed off of our self-fulfillment. If you're doing what you love and you're happy and fulfilled in your day to day life, it's ok if some things fall to the wayside. My children don't get home-baked cookies and we don't do big fancy projects. But at the end of the day, when I come home, they see I'm happy and pumped. Overall, it's important to know that it's ok for you to do what you love. Don't let mom guilt take over.
Do you have any tips for balancing work and home? Share them below!
The content above originally appeared on our Instagram series, Between Minds, where different popular Instagrammers shared tips in their areas of expertise.