This super popular condiment goes well with more than just sushi. Spicy mayo is a useful thing to have around.
Is spicy mayo a basic? We think so! It's become quite a popular dip (even the kids need some alongside their sushi). It's so easy to put together at home you'll never need to buy it again. Bonus: You can control the heat level when you make it yourself.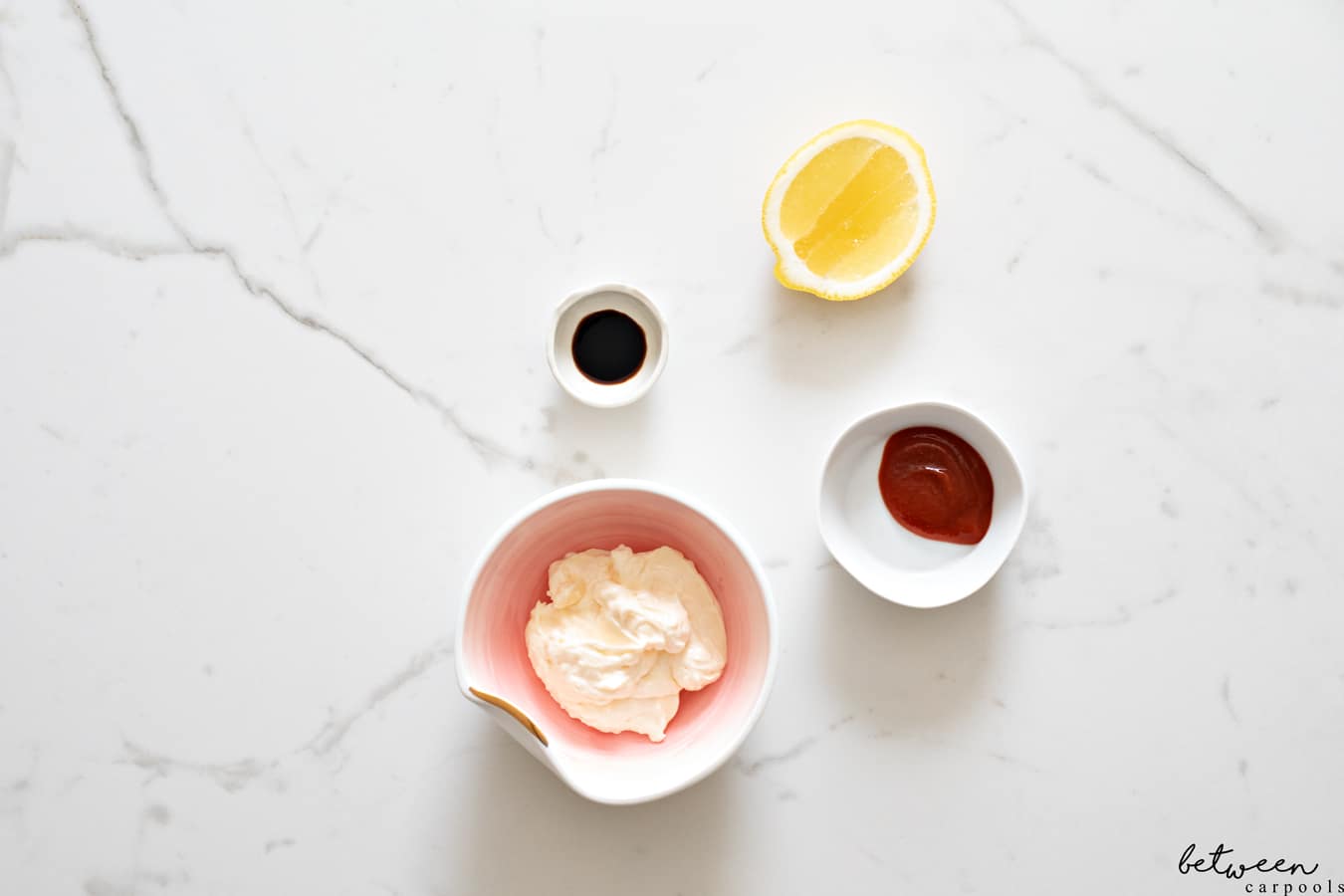 Make yours as hot as you want by adding more sriracha sauce.

Spicy Mayo
Ingredients
4 heaping tablespoons mayonnaise
1½ teaspoons sriracha chili sauce
Dash of soy sauce
1 teaspoon lemon juice
In a small bowl, combine all ingredients.
Instructions
Mix all together with a spoon. Taste and adjust seasoning.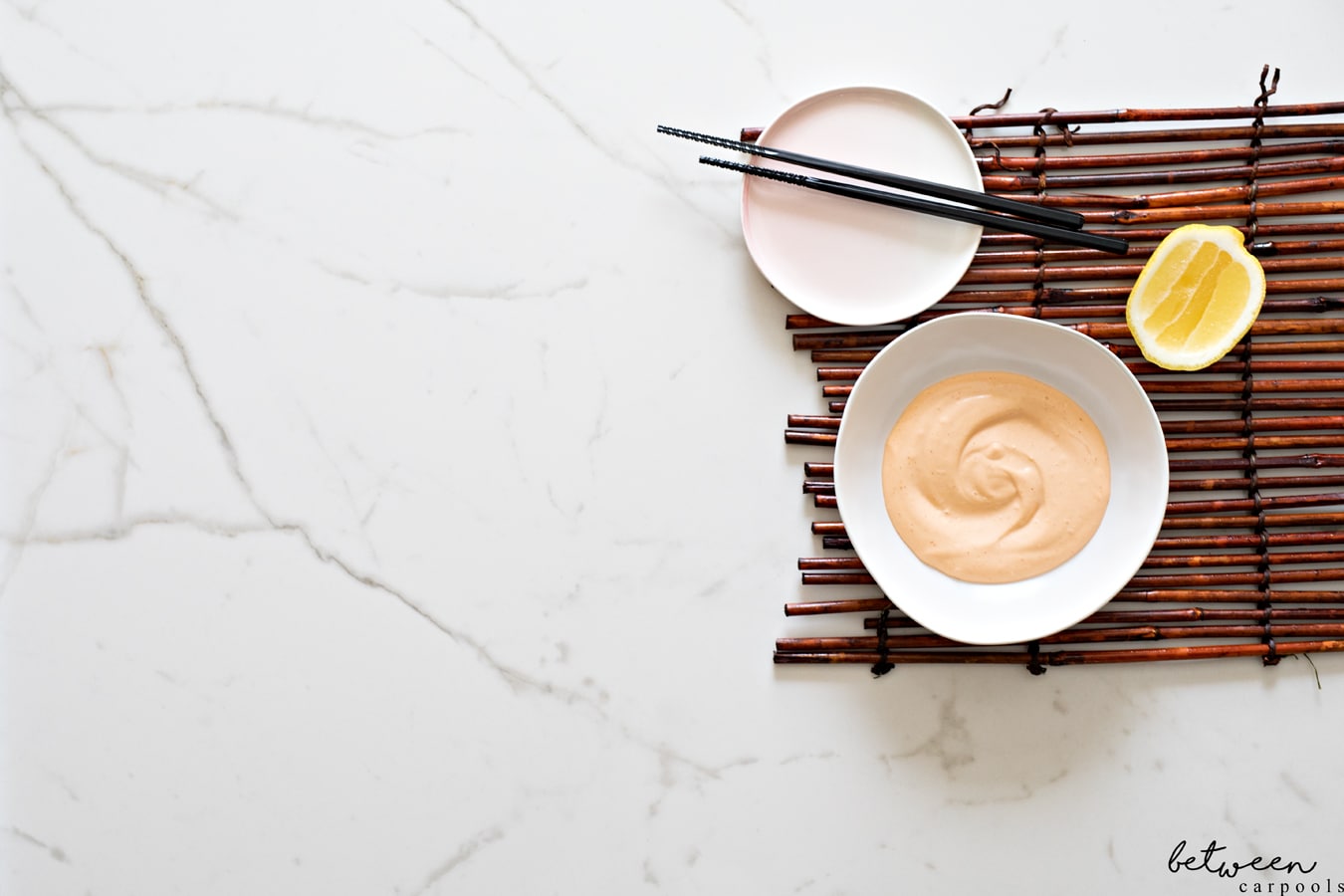 Serve with:
Tuna Bites
Poke Bowl  
Sushi Salad
Shredded Beef Pizza
Pastrami Flatbread
Pastrami Mini Pizza
Shredded Beef Hamentashen
Use as a dip for french fries, pizza, chicken fingers or sandwiches!