Looking for a city that's great to visit with kids? Well, Pittsburgh is called "Kidsburgh" for a reason!
 Year-round, this family-friendly little city is packed with fun, creative activities for kids! A 6-hour drive from NYC, it's a great getaway location for any time of year. While these are by no means all of our great attractions, these are my kids' personal favorites!
Consistently voted one of the best Children's' Museums in the country, this is one stop that won't disappoint. Spend time in the Art Studio making silkscreen prints, playing with modeling clay, or making your own paper. The MakeShop is perfect for the 5-10-year-old in the family, encouraging building and exploring real materials, such as sewing, creating electrical circuits and building creations using recyclables and glue guns. This museum is all about play, without traditional toy play. Head to the Garage to drive a car, learn about magnetic fields, and make your own parachute. The water play floor is a favorite of all kids, just make sure you bring a change of clothes! There are constantly changing exhibits, so check the website before you visit to see all the hands-on fun!
At over 100 years old, The Pittsburgh Zoo is one of only 6 major zoo and aquarium combinations in the United States. With over 4,000 animals from close to 500 species, this zoo is a full day trip. While the zoo is open year-round and is still enjoyable in the winter, the warmer months are the best time to enjoy a full day at the zoo. In addition to all the animals, fish and birds, the zoo sports 'Kids Kingdom,' with 2 playgrounds, a petting zoo area, sand play, a carousel, and animal shows!
Become a scientist for the day at the Carnegie Science Center and Sports Works. Filled with four floors of hands-on experiences and learning, the Science Center is a really great option for families with kids of all ages. Learn about robotics in RoboWorld, explore the solar system in the Buhl Planetarium, and experience an IMAX in the Rangos Omnimax Theater. With a newly remodeled Little Learner Clubhouse, the littlest explorers can "fish" for magnetic fish, explore a wooded glen, and have fun with the sound button wall. Don't forget to check out the USS Renquin submarine docked just outside on the Ohio River and to test your balance and athleticism at the Sports Works.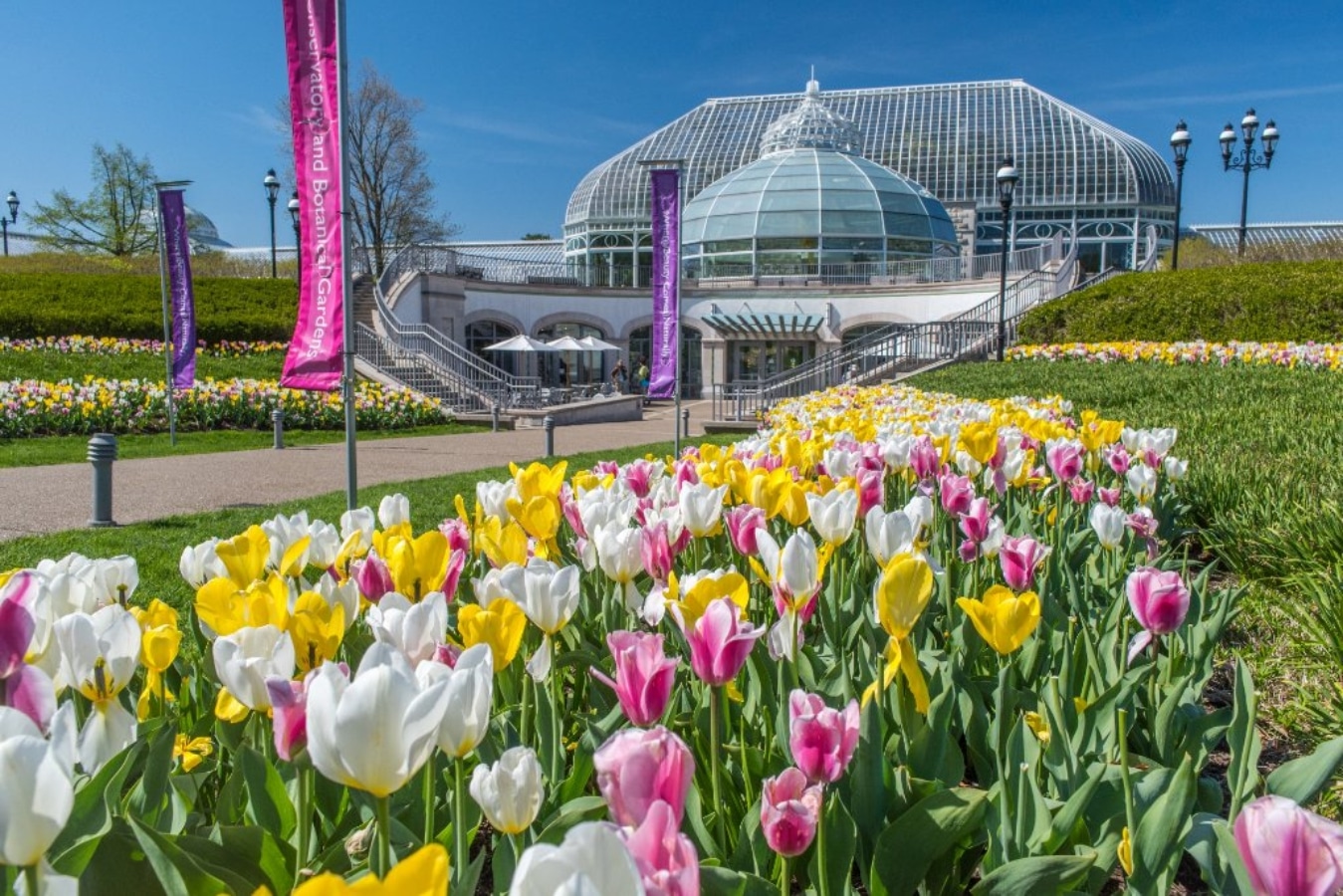 Opened in 1893, this beautiful remodeled Botanical Garden is not just a beautiful place to come see and smell hundreds of varieties of plants and flowers, it's also a great place for hands-on fun. The healthy eating area is a favorite with small kids, with shopping carts, plenty of play produce and a play kitchen, it's a great place to whip up a healthy meal. The outdoor exploration garden is a hands-on dream for kids who love exploring nature. Use the colorful magnifying glasses to get a closer look at plants and flowers, water the plants, and play hide and seek in a giant tree. Visit the butterfly garden and plant your own starter plants, this is a great place to visit all year!
Housing one of the largest dinosaur collections in the country, the Natural History Museum of Pittsburgh is an aspiring archaeologist's dream! Visit the Base Camp, where you can dig for dinosaur bones, create your own habitats, and explore hands-on animal exploration boxes. Visit the Hall of Gems and Minerals, see the Egyptian Mummies, and learn about Native American Tribes. The Museum is also home to the Museum of Art if you want to make a full-day visit.

It wouldn't be a visit to Pittsburgh without experiencing the famous Pittsburgh skyline and Three Rivers view. Take the Duquesne Incline, an old cable car that has been running since 1877 up to Mt. Washington for a breathtaking view of the city skyline. In summer months, take a river cruise on the Gateway Clipper Fleet to experience the three rivers that flow through the city.
One of the great things about Pittsburgh is that almost any day trip is just a 15-20 minute drive from Squirrel Hill, the Jewish neighborhood.
Where to Eat
While there aren't a ton of options, we definitely have enough to tide you over for a few-day visit!
Milky Way Pizza has great pizza and some of the best fries out there as well as an unlimited topping salad bar, paninis and way more! Located in the heart of the Jewish community in Squirrel Hill.
Cafe Eighteen  A slightly more "upscale" option, but still great for kids. Burgers, sushi, salads, and plenty of Pareve options as well.
The bakery at Giant Eagle Squirrel Hill has a selection of bagels, pastries, cupcakes, and cookies. Great to take along with you on your to-go lunch.
Right across the street is Murray Avenue Kosher, Pittsburgh's only all-kosher supermarket. This heimishe supermarket is small but will fill all your needs, with a stocked dairy aisle, deli counter, snacks, frozen food section, and more.
---
About Ella:
Ella Rittri grew up in Squirrel Hill, Pittsburgh, and moved back with her husband. She loves enjoying the many attractions with her two little girls ages 2 and 4. When she is not working as a morah, Ella decorates cookies at @Ellagantlyedible.