You need just a couple of minutes of prep time for a delicious shoulder steak dinner.
Shoulder steak is an affordable cut of meat that can make a festive weekday dinner or even a quick Friday night main dish. And unlike a roast, there's no need to cool and slice, so you can even prepare the steaks on Friday afternoon when you find out you're having some unexpected guests.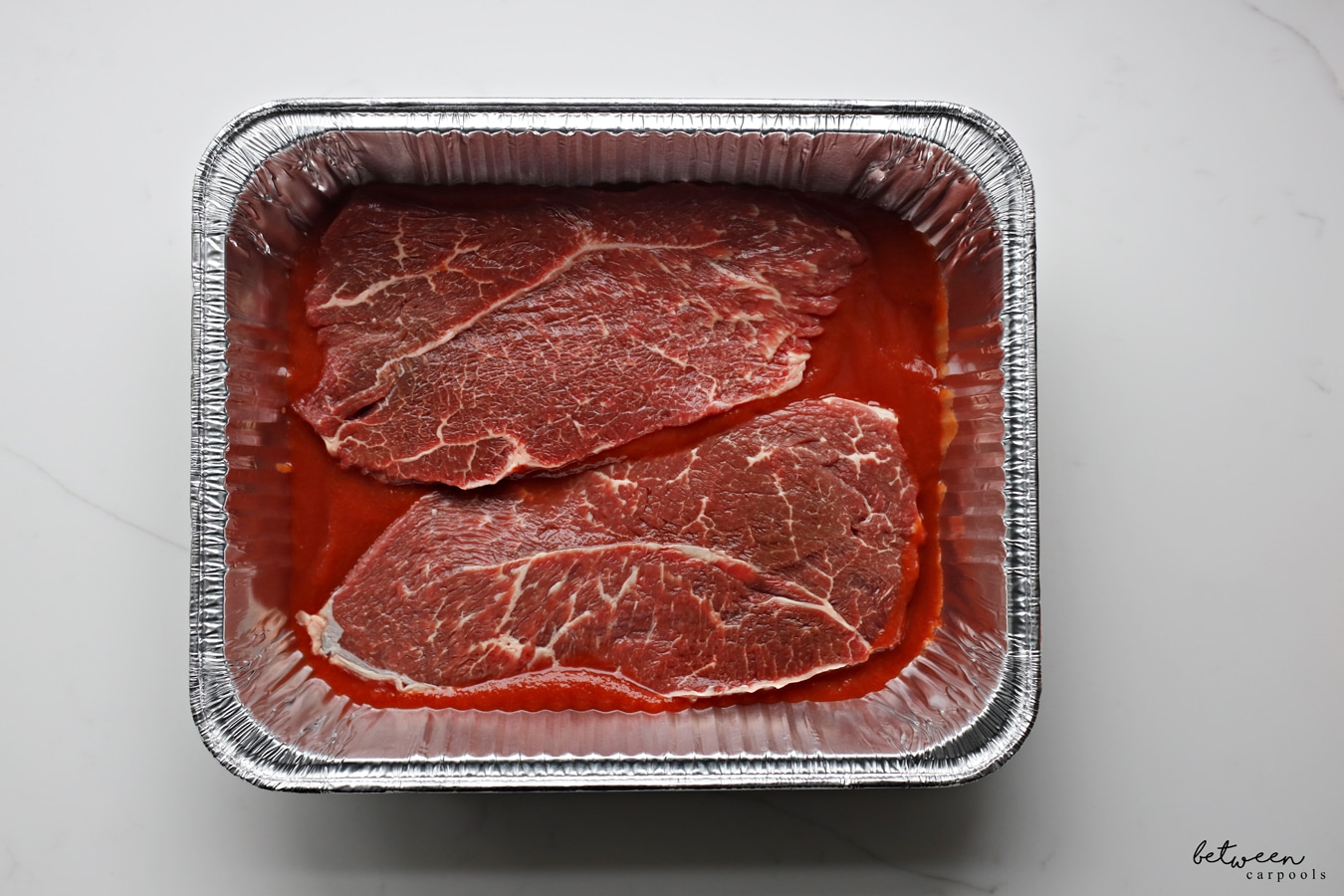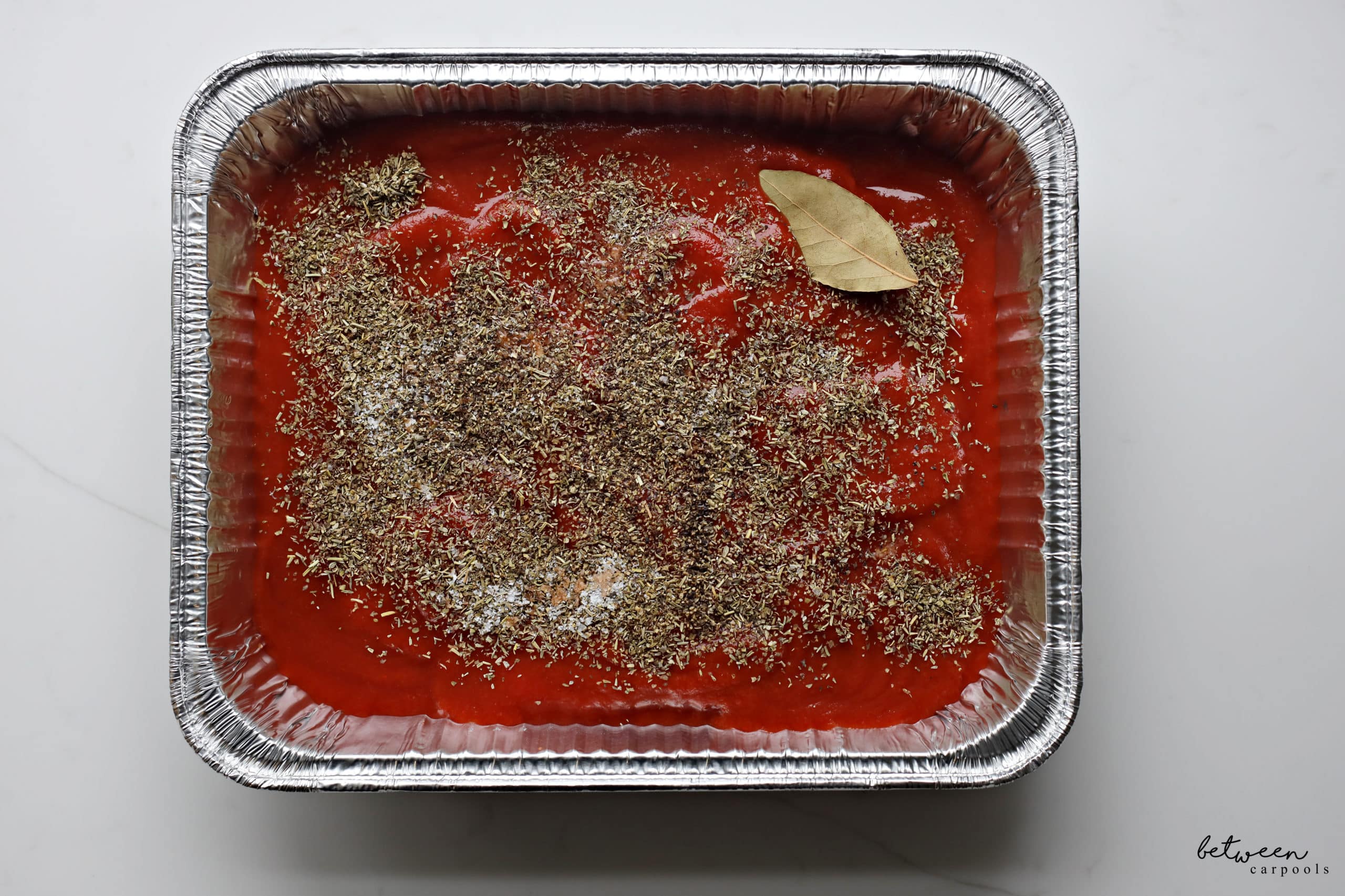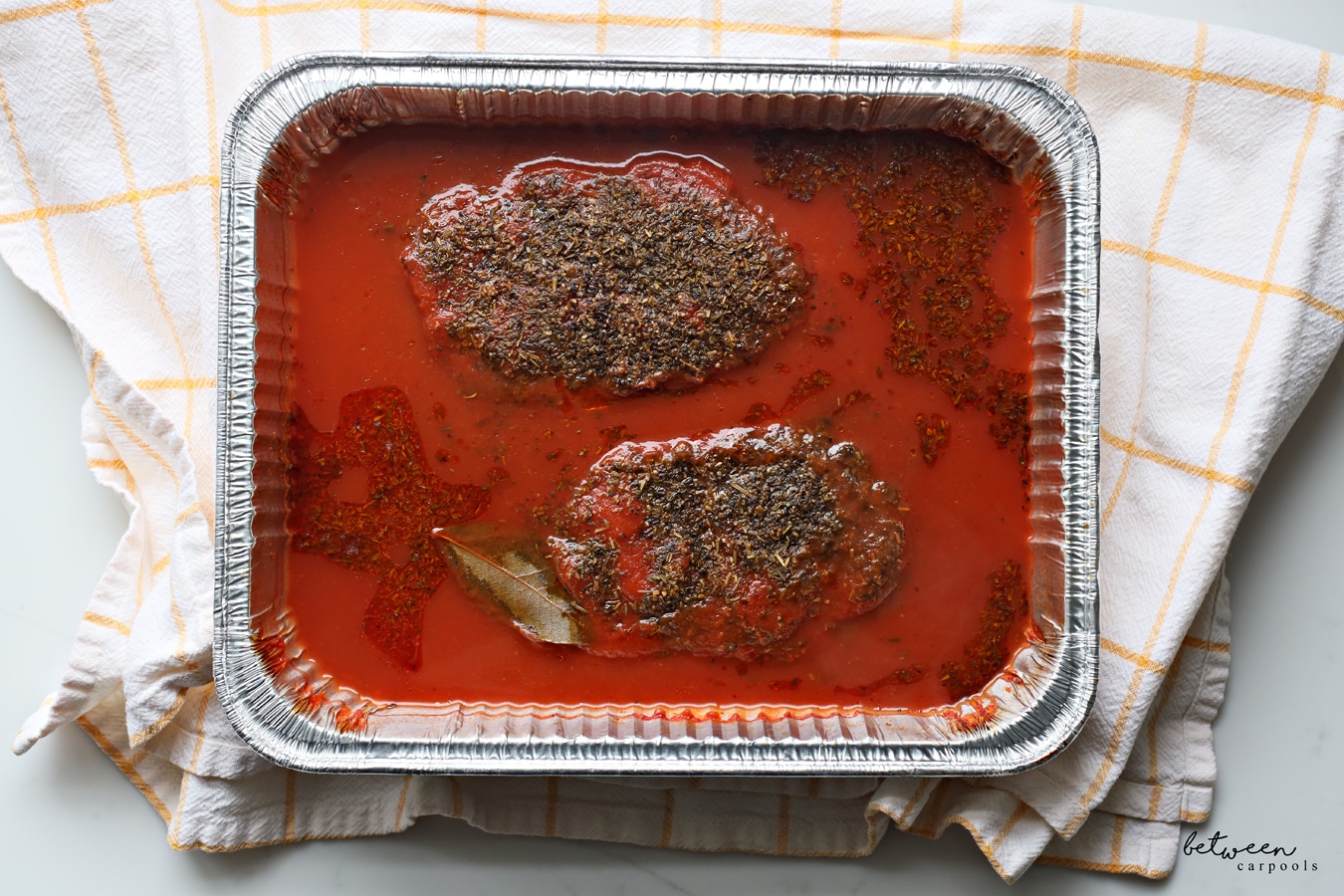 Italian-Style Shoulder Steak
Ingredients
4 shoulder steaks
3 15 oz cans of tomato sauce (I like Hunts brand)
2 Tbsp Italian seasoning (or a combination of any dried herbs)
1 bay leaf
1 tsp kosher salt
½ tsp ground black pepper
Instructions
Preheat oven to 300F. Pour one can of tomato sauce into a 9x13 pan. Place two shoulder steaks in the pan. Follow with another can of sauce and remaining steaks. Top with the third can and then add spices. Cover and bake for 3-4 hours or until meat is tender.
Don't like disposable pans? See our "Real Life" pans post.