Even if we can't gather in crowds and celebrate together, we can safely have a family bonfire in our own backyards.
First there were no erev Pesach fires to burn the chametz. And now there won't be any community Lag B'Omer fires, either. But if you're prepared, you can have an intimate family celebration. The safest way to have a backyard fire is in a fire pit. Obviously, you must follow all standard fire safety tips, but a fire pit will keep the fire contained – and can be used all summer for quality evening family time or an at-home date night.
There are two types of fire pits available – propane-fueled and wood-fueled. In the spirit of good old Lag B'Omer bonfires, we'll just discuss the wood-fueled ones. You can choose a simple metal fire ring that goes on dirt or gravel. This is the most affordable option, and also most like a traditional bonfire. You can also install it permanently with some nice bricks or pavers. This 24" model is a good size for a small backyard and has a bonus added grill rack which can be so much fun! The 36" version is great for a bigger backyard and a bigger fire.
A raised fire pit with a low profile can also give you the feel of a traditional bonfire with the added benefit of not destroying the grass or patio underneath it, if you use a fire pit mat. Just make sure to choose the right size.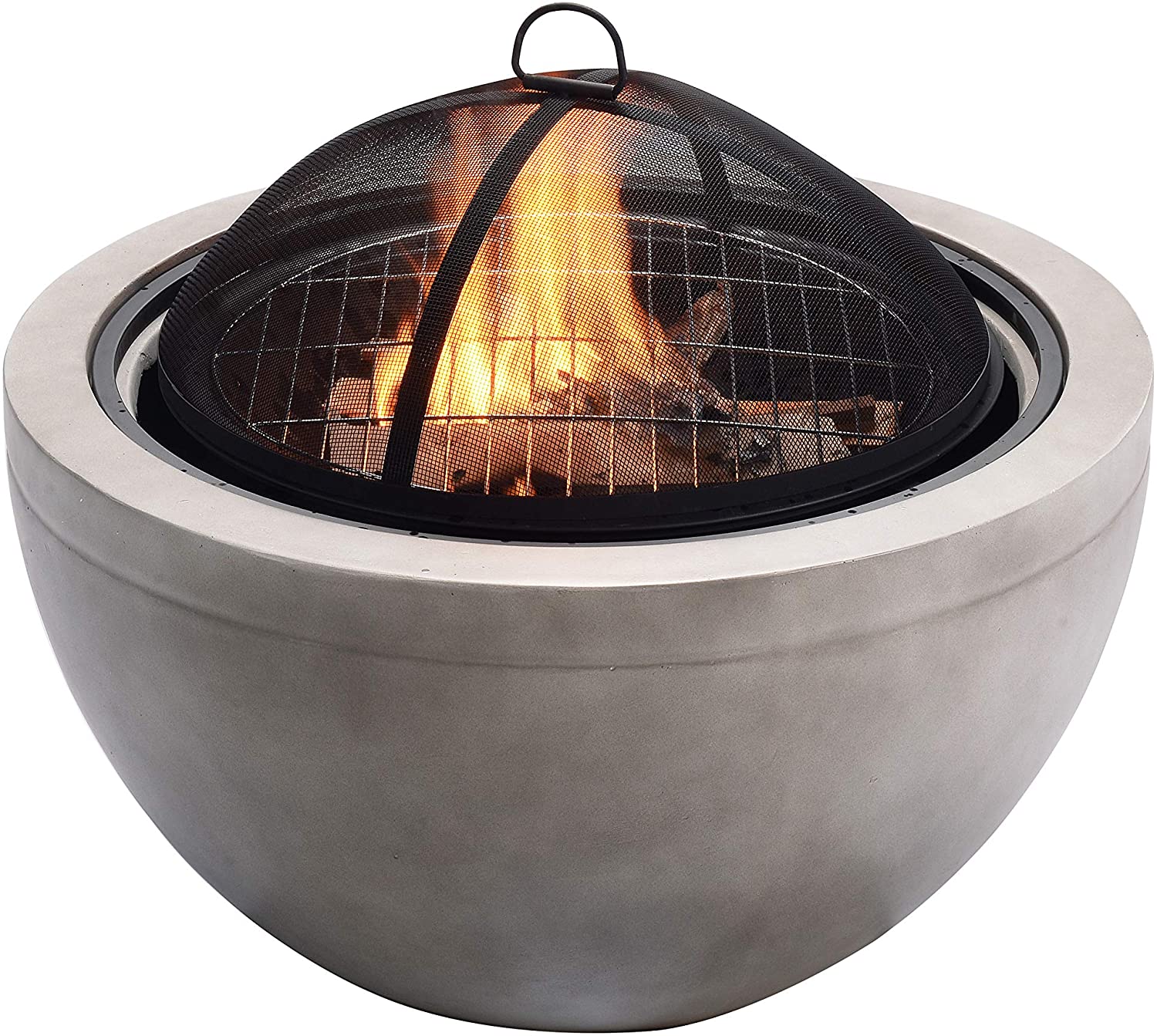 There are also larger and more decorative fire pit options if you plan on making it part of a permanent backyard furnishing, but those can be very heavy and prices range widely. This concrete bowl style fire pit makes a great contemporary statement piece, or you can go with a more traditional look with this table style fire pit.
The most important thing right now is to stay safe and have fun in the right way. Avoid the crowds, prepare some water buckets and/or fire extinguishers, get out those marshmallows (and long sticks!) and enjoy your Lag B'Omer fire!
And if you're planning to sit on the grass around the fire (or for any summer picnics), check out these waterproof blankets!