Do you enjoy fresh bread with your meal when you break your fast? These are quick to prepare and best enjoyed while they're warm.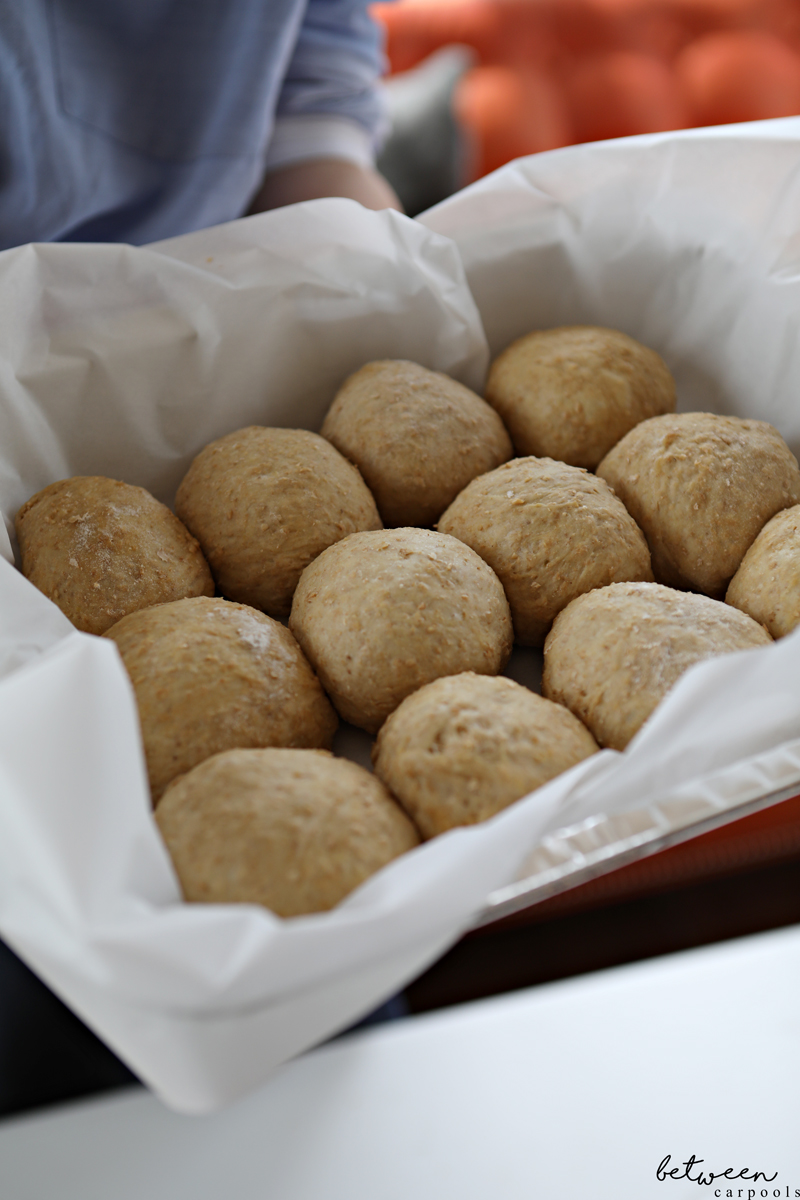 This recipe came via my sister-in-law, who got it from her cousin, who got it from…I don't know where before that. But what I do know is that's how good recipes get around. I use regular white flour, and this fresh bread has been made with whole wheat and white whole wheat, so it's very versatile and you can really do whatever you want (I even fill them with sauteed onions).
These come together really fast and they're really good with soup…but there's one catch. They're only good while they're fresh! So bake them on Tisha B'Av to enjoy in the evening.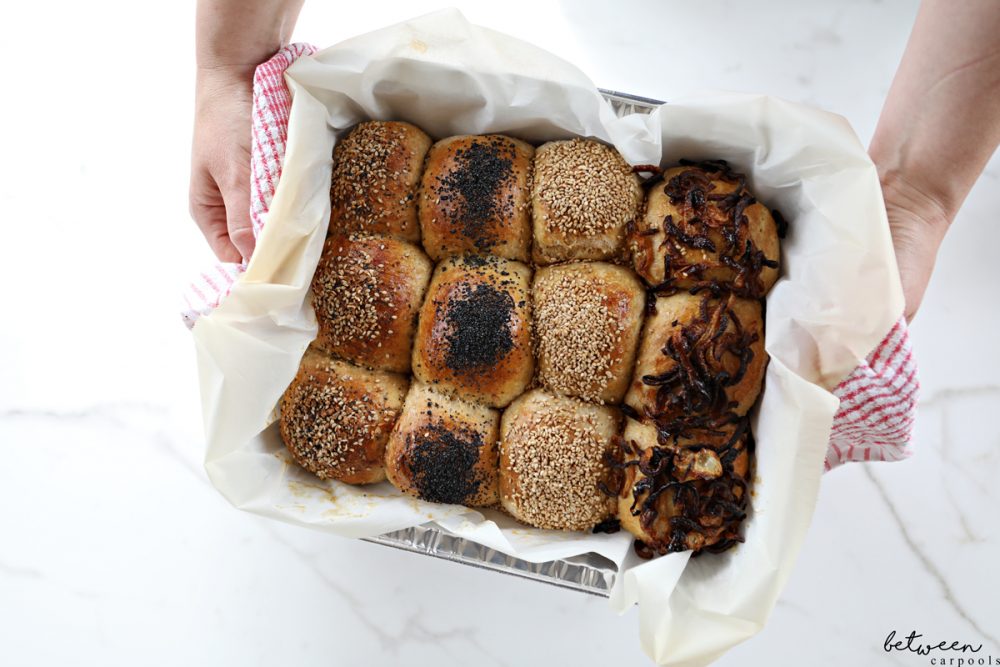 Whole Wheat Rolls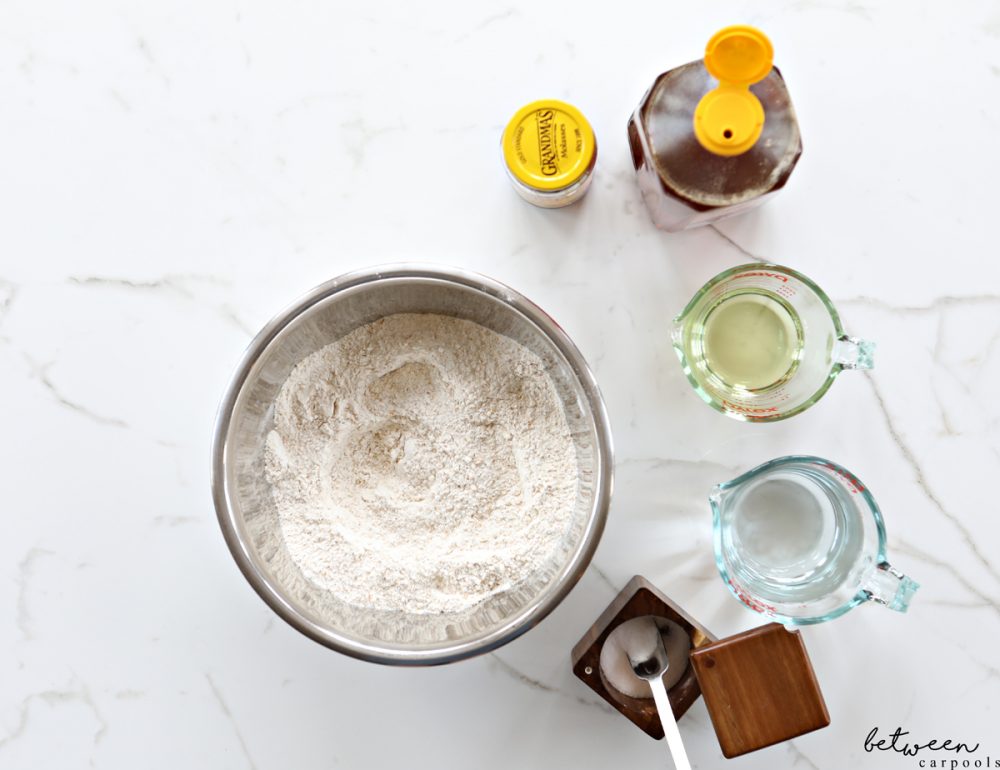 2 cups water
1/3 cup oil
3 tablespoons honey
2 tablespoons molasses (or more honey)
1 teaspoon salt
5 cups whole wheat flour
1 tablespoon instant yeast
In a large bowl, combine all ingredients and knead by hand. Once everything is combined, let rise 30 minutes.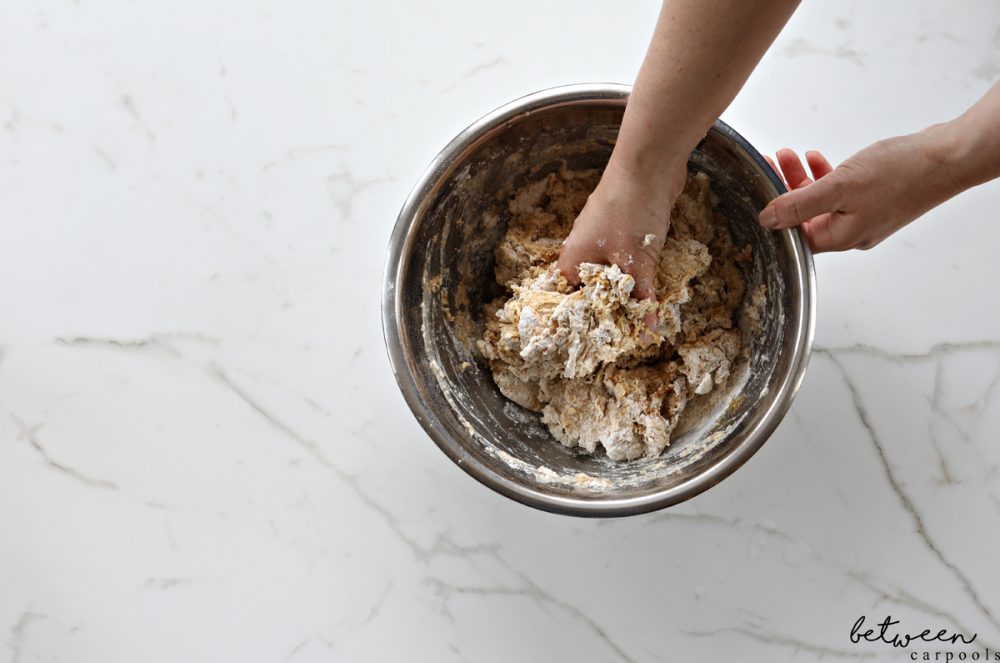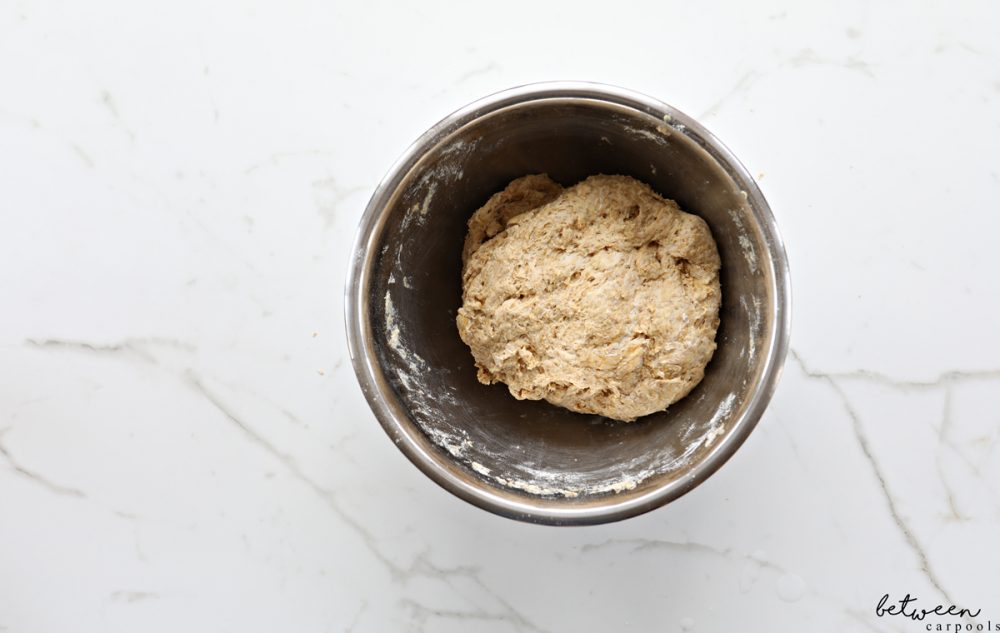 Form into approximately 12 rolls and place  on a parchment-lined baking sheet. Let rise an additional 20-25 minutes (you won't notice it rise so much).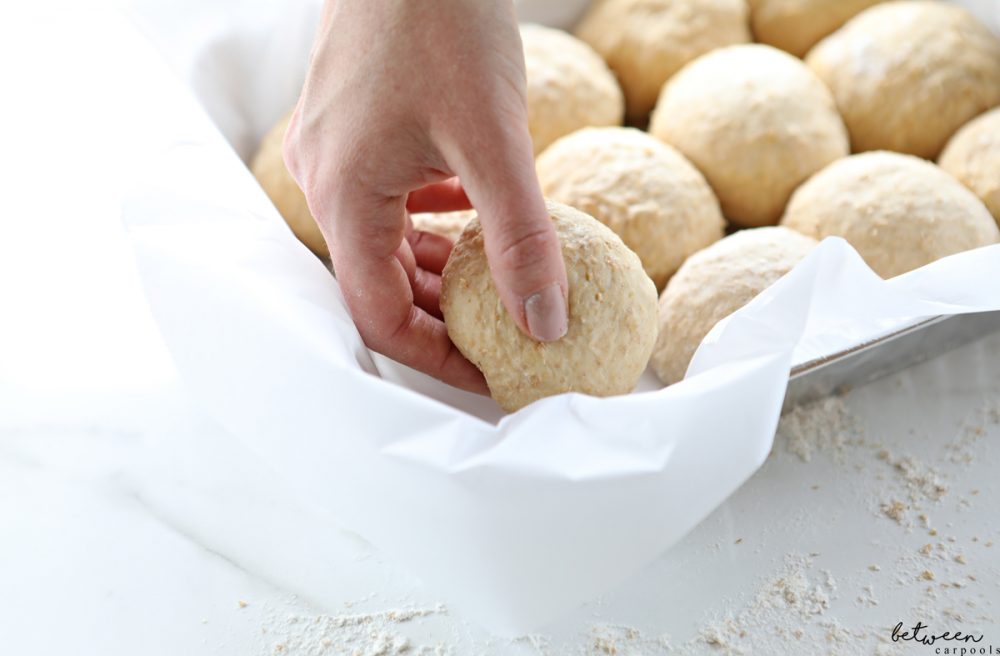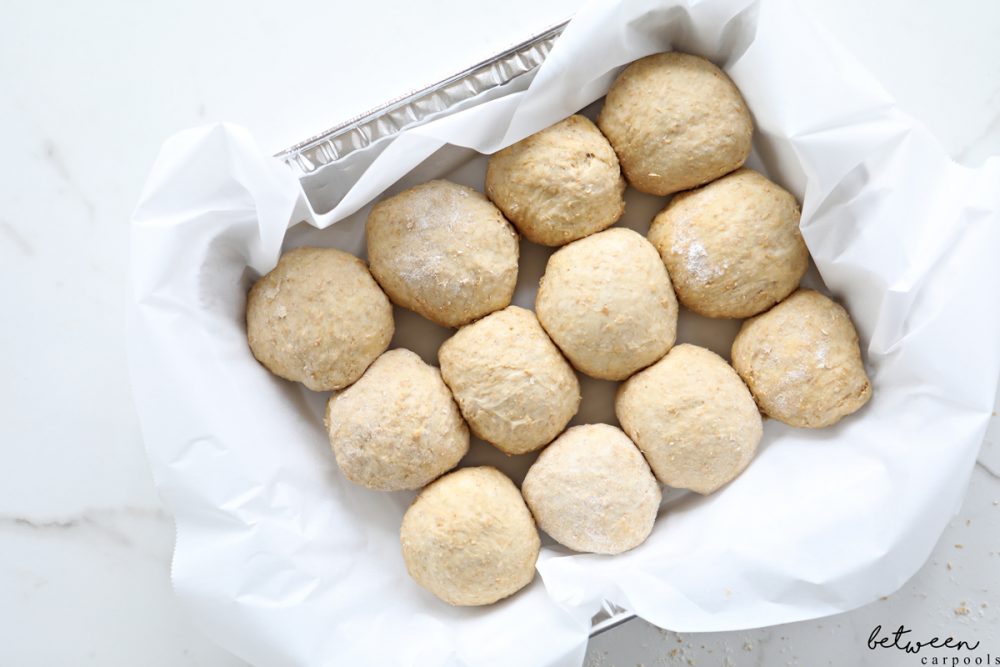 Preheat oven to 375F.  Brush with egg and sprinkle with onions, oats, and poppy. Bake for 20 minutes if the rolls are spread apart, and 30-35 minutes if they're made pull-apart style, as shown in the photo.
Yield: approx. 12 rolls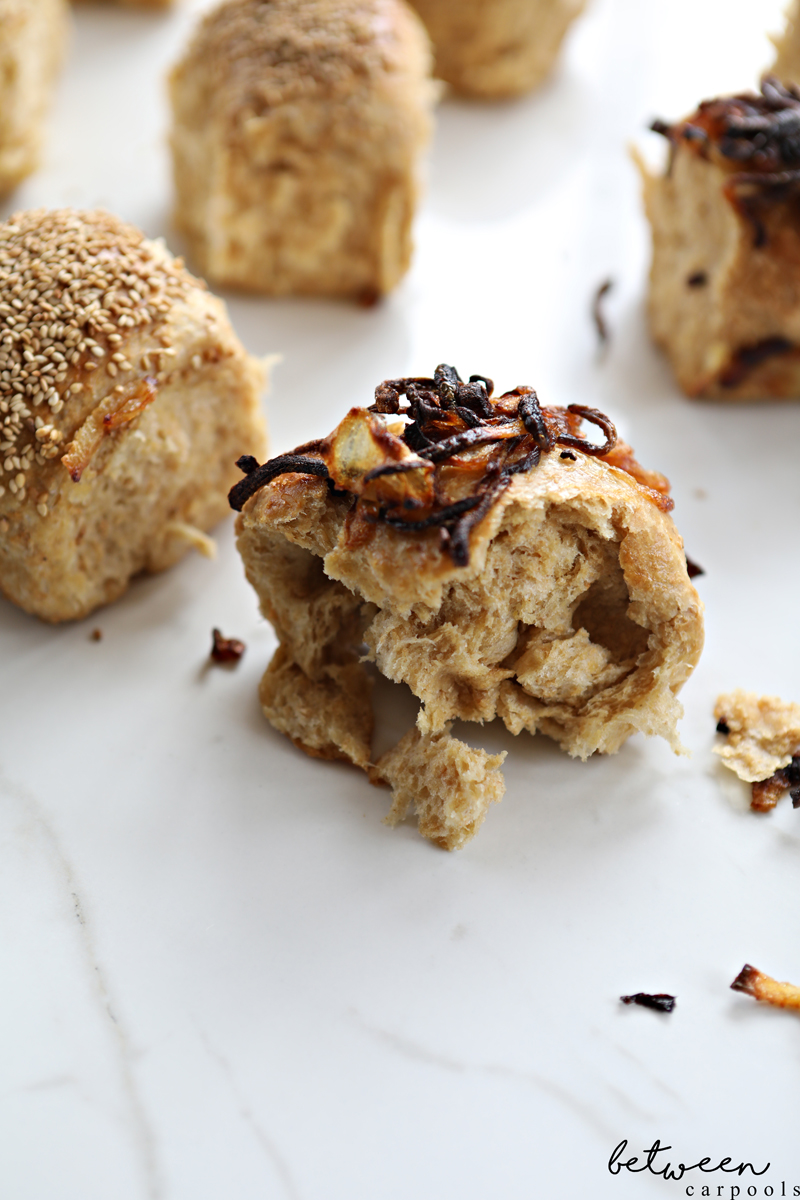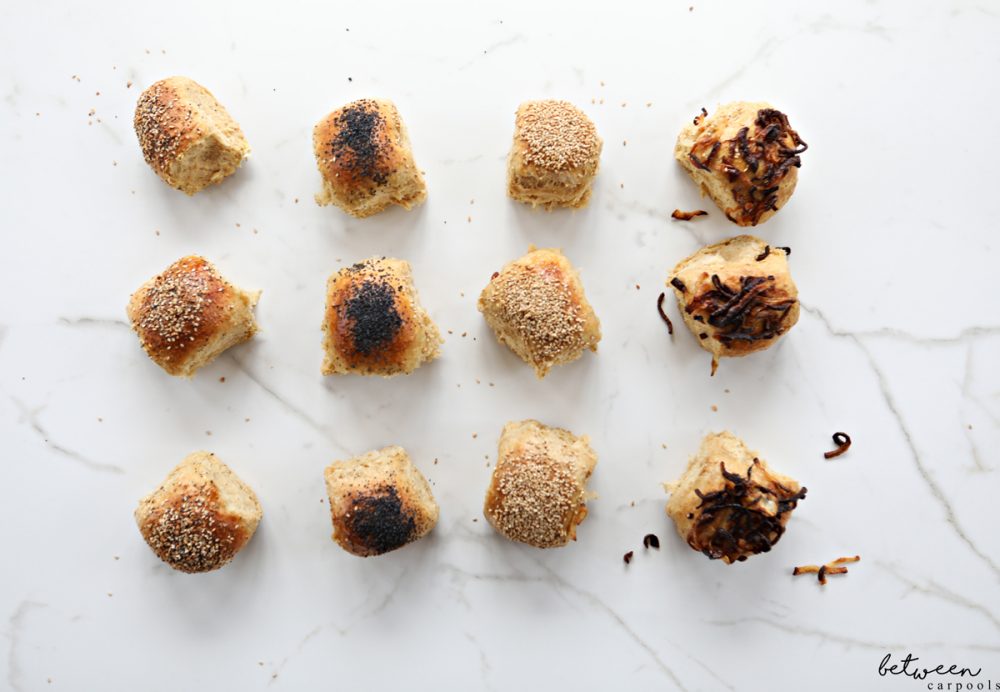 See this post for other things to make for your break-the-fast meal.