Wait! Before you put up that sheetrock, think: Do I want a bookcase over here! 
When I moved into my house about 13 years ago, there were two niches where I thought, "Custom bookcases will be perfect over there." Somehow, all this time passed, and so many more important things came up. Those two niches sat empty waiting for their expensive woodwork. Then, I saw this concept and fell in love with the idea: building bookcases in the drywall.
Although it was too late for my walls, it's way cheaper than custom carpentry and there was so much inspiration on Pinterest the possibilities are endless! If you are building a house or mid renovations you can do some of these ideas while framing and use the spaces between frames to create bookcases in the wall. This is not just for a library or living room! Imagine how neat your boys' bedrooms would be with their sefarim tucked neatly within spaces like these. I'm sharing some inspiration here if this is something for you. These are specifically for bookcases or decorative bookcases. Perhaps another time I'll share inspiration for bathrooms, bedrooms and other areas.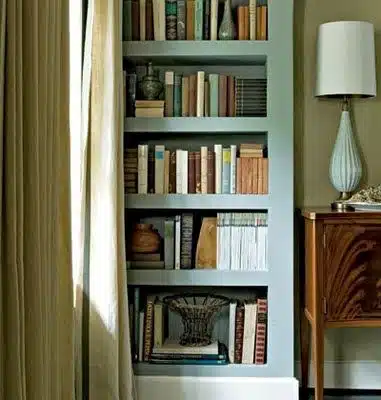 credit : Twotallgirls.blogspot.com
FOR EXCLUSIVE CONTENT AND A PEEK BEHIND THE SCENES, MAKE SURE TO JOIN OUR WHATSAPP STATUS HERE.