This rice side dish tastes gourmet, looks pretty on the plate and even reheats well!
Yes, all that!
Want umami? We have umami. This side dish is so flavorful and hearty, we sometimes forget it's only a side and we have just that for dinner. It's that good! 
Also, it looks exotic and hard to put together. But it's really not.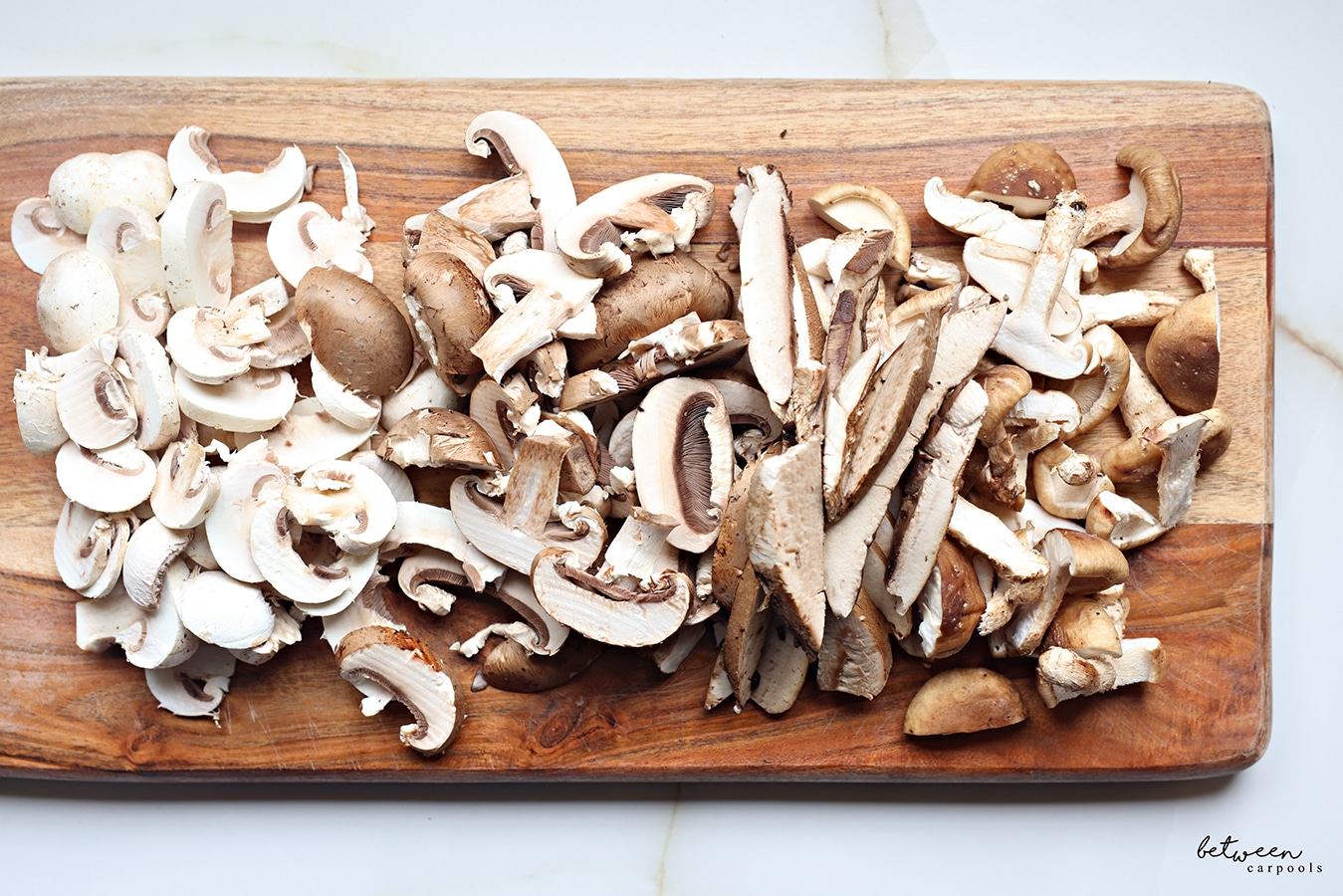 All you need is some mushrooms (preferably a mix, but any will do. This is the perfect recipe to use the ready sliced ones your grocery store sells)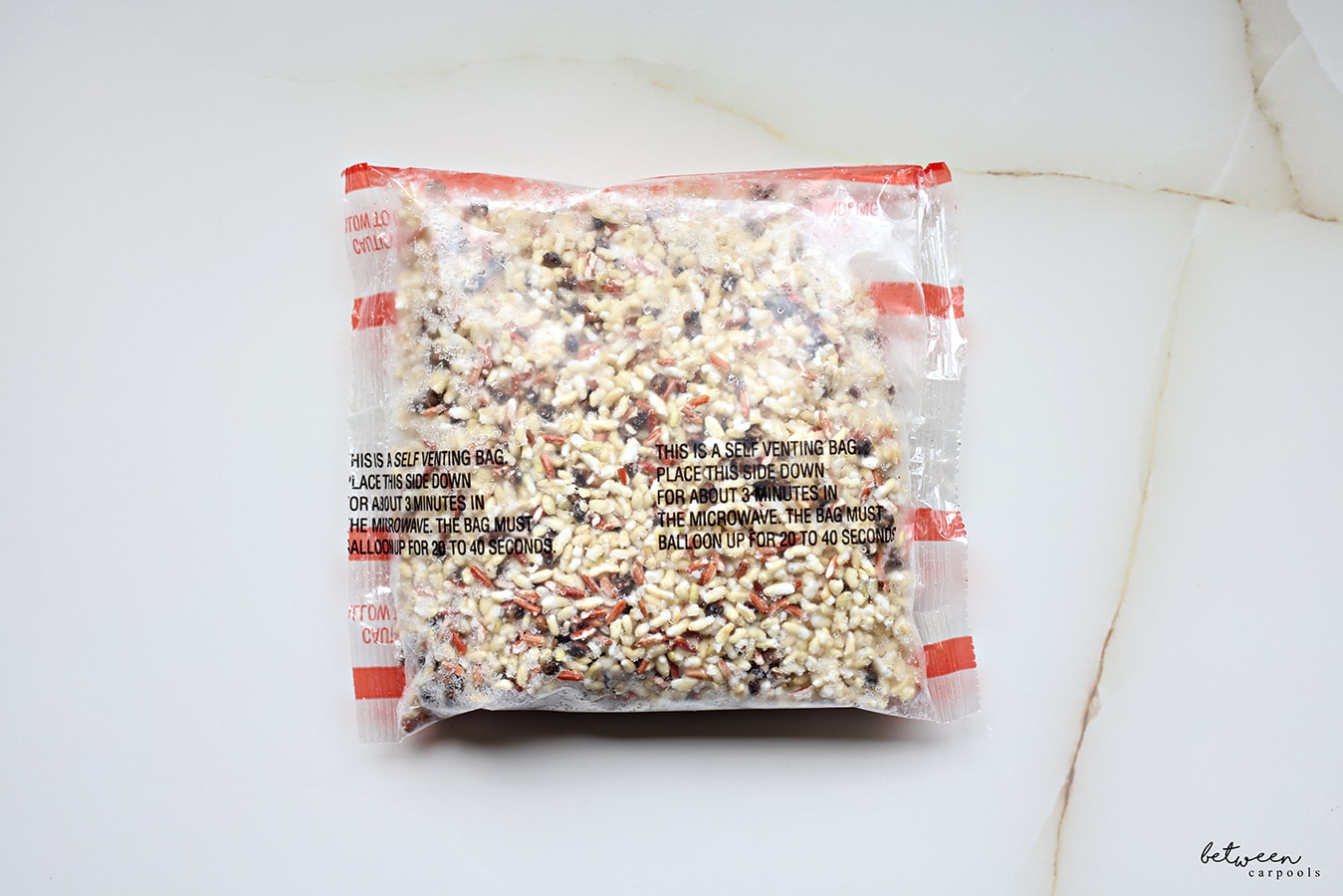 and some microwave rice. Sure, you can use good ol' make-it-in- the-pot rice, but the microwave rice shortcut is really nice here, especially since wild rice takes forever to cook.
P.S. Do you love this tablecloth? We do too. It's from Loom and Table. Read more about them here. (And use coupon code BCP15)

Wild Mushroom Rice
Ingredients
2 tablespoons olive oil
1 yellow onion, diced
1 teaspoon silan
4 cups assorted mushrooms such as baby bella, white button, portabella, shiitake,or oyster
1 tablespoons soy sauce
Dash of Salt
Pepper to taste
1 teaspoon Umami powder/Mushroom Powder
1 pouch microwave wild rice (or 2 cups cooked wild rice)
Instructions
Heat oil in a sauté pan over medium heat. Add onion and sauté, 5-7 minutes.
Add silan to the sautéed onion. Keep mixing so that the silan doesn't burn.
Add assorted sliced mushrooms. Mix and season with the soy sauce, salt and pepper and umami powder.
Cover and continue to cook over medium heat. Mix from time to time, for about 20 minutes or until mushrooms are tender.
Meanwhile, microwave the rice pouch as per package instructions. Add rice to the pot and mix to combine. Serve immediately or set aside for a later use. You can warm up the rice in the oven or keep it on a warm spot on the hot plate.
FOR EXCLUSIVE CONTENT AND A PEEK BEHIND THE SCENES, MAKE SURE TO JOIN OUR WHATSAPP STATUS HERE.