We asked our followers which Jewish Podcasts they enjoy. This is a roundup of your responses!
Disclaimer:  We didn't personally listen to the podcasts on this list and we don't take any responsibility for the content and hashkafos these podcasts share.
All of the descriptions below are the actual descriptions given by the podcast host and are not our words.
To listen to any podcast, you'll need a podcast app (iPhones and Macs have Apple podcasts built in). Search for the title of each podcast within the app to listen.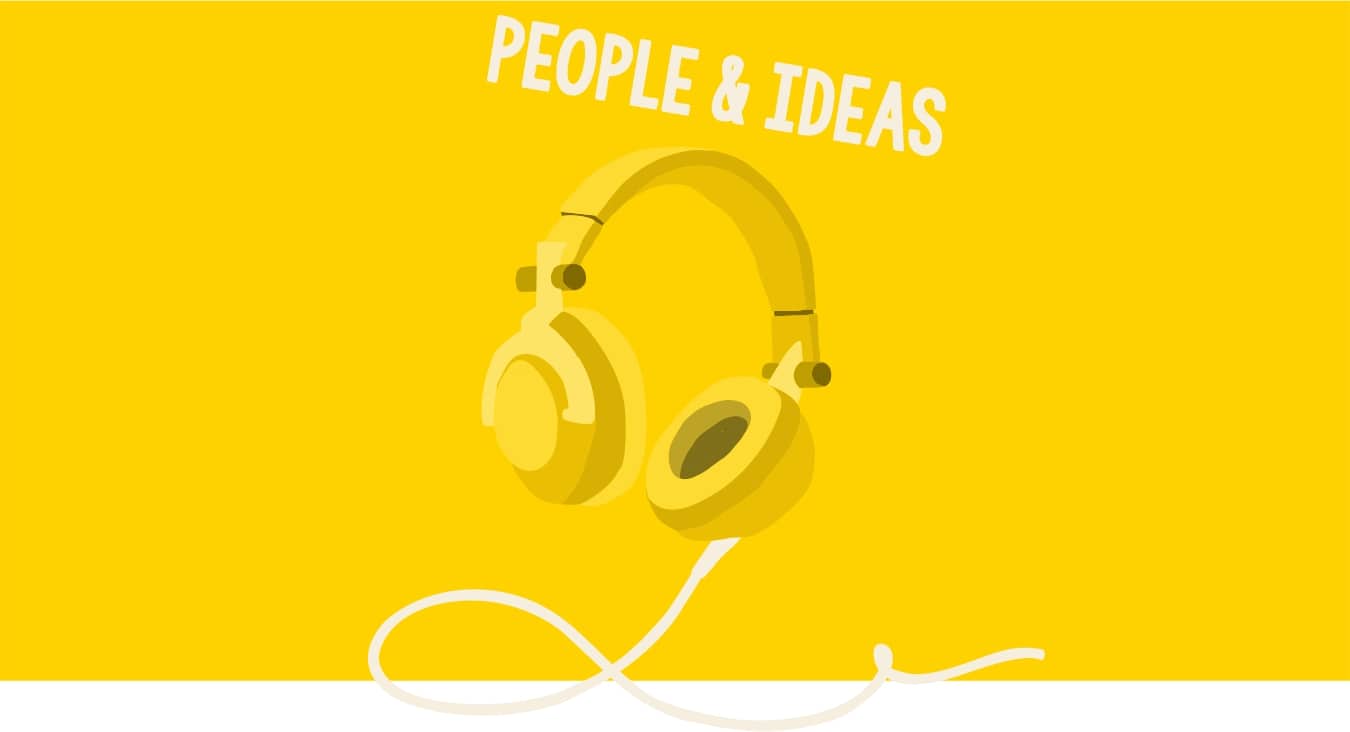 Meaningful People
There are so many Jewish personalities and big people in the world. They all have a story on how they became who they are today. Deep, unboundedly interesting, fun and uplifting, Meaningful People Podcast is a weekly opportunity for Nachi & Yaakov to talk to the Jewish world's meaningful people.
Behind the Bima
Rabbis Efrem Goldberg, Philip Moskowitz, and Josh Broide, from Boca Raton Synagogue, shmooze about contemporary issues. Every week features an unscripted and lively discussion, special guests, and a behind-the-scenes look at leading a large and dynamic Jewish community.
Human and Holy by Tonia Chazanow
Do you crave spiritual conversation that feels relevant to your daily life? Do you enjoy studying but can't always find yourself in the text? This podcast is a space for experiential learning. Together, we will be exploring ideas in Jewish and Chassidic thought through the lens of real people's experiences. How do they weave the sacred into the fabric of their lives? What relevance do mystical ideas have to their most intimate, human struggles? What does it mean to be both human and holy?
Jewish Stories to Inspire: Motivational & Spiritual Stories Based on the Torah's Ethics, Values and Wisdom
A podcast dedicated to sharing inspirational Jewish stories that teach valuable and vital lessons from the Torah. Listeners will be moved by a daily story of spirituality. Featuring Jewish stories from the sages, the chassidic masters, and contemporary Jewish storytellers.
Two Cents
Listen in on meaningful discussions between R' Ari and R' Yossi Bensoussan as they entertain and teach you about their two cents on Torah and life. 
Neshamos.org Podcast: Stories of Hope and Healing
We at Neshamos are on a mission to promote mental and emotional health and healing within our community Among the many ways we do this is by empowerment through education. This podcast is where we get to listen to personal experiences of those who have been affected by mental illness – the pain, the struggle to get better and today, by the grace of G-d, have emerged with a message of hope and healing. My name is Moishe Chanin. I am a grateful addict in recovery; And I am a certified life and addiction recovery coach. I'm here to encourage vulnerability and allow for hope to emerge from the internal journeys we share. Please join me. Hear the stories of these heros and know that you are not alone.
A Positive Podcast
A positive podcast – enjoy short inspirational podcasts, that will take the proven methodologies of positive psychology and give you examples and deeper insights on how to practically apply them in your own life! Sit back, listen and be ready to grow!
Teller From Jerusalem
The weekly podcast of ever popular author, lecturer, film producer and historian, the inimitable Rabbi Hanoch Teller, takes an intelligent and thought-provoking look at the early struggle to establish the State of Israel. Through analysis of key events of the past, insight is acquired on the present. Every fourth week is devoted to the fundamentals to becoming a morally sensitive, dignified individual; enhancing personal character has never been so uplifting. Teller From Jerusalem is ear candy for those who seek instruction and self-improvement. 
Power Your Edge by Malkie Scholnick
We share with you the voices of creatives. You will learn, grow and laugh with us as we hear from people who are the same as us. Their journey, their tools, their gems and their wisdom. Coming together to power your edge. 
Jews You Should Know by Rabbi Ari Koretzky: Podcaster, Campus Rabbi and Curious Jew
Welcome to Jews You Should Know, introducing the broader community to interesting and inspiring Jewish men and women making a difference in our world. Some are already famous, some not yet so. But each is a Jew You Should Know.
The Greatness Tribe with Tsippi Gross
Most people don't know that they can actually create the life they want to live! Most people get by in survival mode, waiting for opportunities like a better job, more money, better relationships… the little known secret is that we are each in the driver's seat of our own life and can create whatever we want- if we know how! This podcast is here to guide and support you as you create the life you've been waiting for. Blending science, mysticism and practical techniques, let's dive in!
Unlocking Greatness with Charlie Harary
Charlie Harary is a lawyer turned entrepreneur, CEO, professor and radio host. In "Unlocking Greatness" Charlie interviews successful entrepreneurs, thought leaders, change agents, influencers and experts with one goal: to understand how they achieved their success. In each episode, Charlie breaks down the elements that led to his guest's success and explains how to apply these elements to our lives. Why? Because the potential for greatness is within each of us, and with the right tools, tactics and strategies, we can figure out how to access it.
Nobody Talks Shidduchim
It's a subject that not too many want to hear or discuss. Nobody Talks Shidduchim is a podcast for those who are facing a true challenge in American Jewish dating. Did we scare you yet? Here you are not alone. There are so many others struggling in Shidduchim and it's time us singles have a voice for it! 
Emunah Series by TheYeshiva.net by Rabbi YY Jacobson
Education by TheYeshiva.net
Marriage by TheYeshiva.net
Series on the Basics of Emunah, Education and marriage by Rabbi YY Jacobson
Kosher Money
Living the life of an Orthodox Jew in the 21st Century often necessitates a very significant income. Unfortunately, many are struggling to keep up. The Problem Is Bigger Than We Realize.
The cost of life for an Orthodox family with children can range from $150,000 to $350,000 or more, depending on city and schools of choice, lifestyle choices and number of children. The median income in America is $68,000 per family. This means that a family would potentially need to be in the top 5% of all income earners in the United States simply to get by!
The Solution
Solving this challenge begins with an open dialogue to create awareness and education and allowing for impactful feedback and interaction. Kosher Money aims to be a pivotal piece in creating this much-needed conversation.
Eli Langer was the former CNBC Social Media Producer and is currently the CEO of Harvesting Media. Each week, Eli sits down with experts to discuss various topics.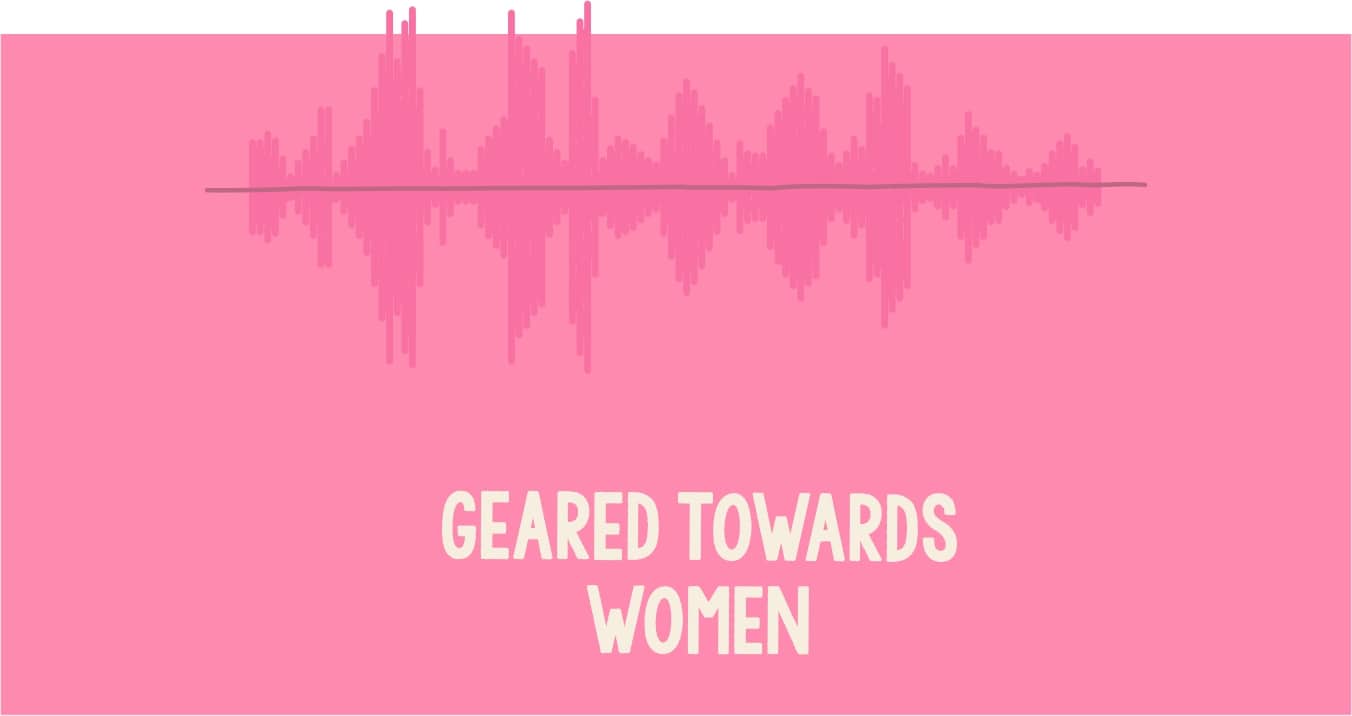 Be Impactful by Impact Fashion
Hi, I'm Rivky Itzkowitz I'm the founder and designer at Impact Fashion and I'm the host here at Be Impactful, the show about women making an Impact in their own corners of the world. I started Impact Fashion in November of 2016 so that the modest-minded women in my community could feel empowered to put their best foot forward every day, regardless of their size. In the process of growing my business I've been fortunate enough to connect with women of all different types and from all different fields. And the main lesson I've learnt is that we are all just improvising. We're going around doing the best we can with what we've got, feeling self-conscious about what everyone else is accomplishing. The truth is, the people who you're looking over your shoulder at are probably doing the exact same thing to someone else. So let's talk about the real nitty gritty in our lives and journeys and lift each other up by being just a bit more open. Join me and my guests as we try to figure out what it means to Be Impactful.
Woman of Valor with Bari Mitzmann
Bari was a busy overachiever, but when she became ill, she no longer was able to accomplish like she used to. Join Bari as she becomes a WOV, a woman who pursues happiness and fulfillment in ways that she never did before in hopes of tapping into what a Woman of Valor really is. With the help of self love and self care, any woman can revive the Woman of Valor within. Visit theWOVlife.com
Boss Maidel Podcast
Boss Maidel is a weekly podcast featuring authentic conversations with Jewish women. As women, we all face similar challenges. In this podcast we explore all dimensions of life relevant to the modern woman; motherhood, work, health, family, social interactions, etc. The goal is to create a sounding board that can facilitate growth, positivity and a greater sense of community.
The Ladies Talkshow by Leah Richeimer
Explore deep powerful relationship lessons with a track record of success – and the skeptical ladies who loudly disagree! Join our friendly skirmish as we learn ways to get closer to others, and to maximize our potential as women, wives, and mothers. It's light years beyond a reality show – it's truly a relationship revolution for connecting deeply with others and it's positively irresistible. Try it and see! Free video podcast also available at www.ladiestalkshow.com.
First Year Married by Kayla Levin
The podcast where we get real about building the marriage of your dreams. Marriage coach Kayla Levin takes newly married and engaged women from anxious and insecure to confident and connected through practical tips, real life inspiration and more than a little self awareness along the way. Whether you are newly married, considering marriage, or have been married for years, this podcast will share with you a powerful framework to help you get the most enjoyment and fulfillment from your relationships–and ultimately, your own growth. Find out more at https://firstyearmarried.com
The Kol Isha Podcast
Giving Orthodox women a voice
The Happy Birthway Podcast by Chanie Fingerer
Are you a first time pregnant mom and scared out of your mind? Having your second and don't want to go through the same birth trauma as your first? Doubting the quality of your maternity care? Trying to sort between real and fake pregnancy advice? Want to know how you can get hospital staff on board with your birth plan, even if it doesn't fit in with hospital policy? Feeling lost and wishing you knew more about pregnancy, labor, birth, postpartum, & how to take care newborns? I'm an L&D nurse who reveals insider secrets that you won't learn in your standard childbirth education course. A healthy mom and healthy baby just don't cut it – we also need a happy mom. I interview experts and listen to birth stories. Being an Orthodox Jew, I also talk about the influence of Judaism on the reproductive experience. This show spans way beyond pregnancy and birth. We talk about sex, birth control, birth trauma, perinatal mental health, postpartum realities, breastfeeding, sleep training, diet culture, infertility, realities of our healthcare system, Jewish law, and so much more. The information here is not intended to give you medical advice or replace the care of a qualified healthcare provider.
Deep Meaningful Conversations
Join Alex Fleksher and Rivki Silver as they explore the topics that impact the lives of frum women through conversations that include candid personal examples, interviews with normal frum women, input from experts in their field, and practical advice.
JOWMA (Jewish Orthodox Women's Medical Association) Podcast
Dr Alisa Minkin, MD hosts JOWMA's podcast and shares preventative health information geared to members of the Orthodox Jewish community.
Enriching Relationships In A Torah Home
Shira Francis, LMFT, NCC, MSpecEd has 14 years of experience with adolescent education, and is currently in private practice as a Licensed Marriage and Family Therapist in Chicago, IL. She gives live classes on a wide range of marriage and parenting topics, and has a teleconference series for married women on marital intimacy. She is a kalla teacher as well. In this podcast, Shira explores self-awareness & personal growth through the lens of marriage and parenting. Bridging torah hashkafa, practical advice, and a deep understanding of human nature, she takes you on a journey of development and enhancement of the areas that are most dear to you. Join, and be inspired!
Weekly Women's Class by TheYeshiva.net
insights on the Weekly Parsha by Rabbi YY Jacobson
Post-Traumatic Parenting by Dr. Koslowitz
"How can I give my kids a normal childhood, when mine was anything but?" Post-Traumatic Parenting is the podcast for anyone who has ever asked themselves that question. Robyn Koslowitz, Ph.D., clinical psychologist and Post-Traumatic Parent, combines the fields of post-traumatic recovery and growth with our best understanding of how to raise Little Humans. Through interviews with experts in the fields of behavior science, psychology, trauma, and child development, as well as interviews with toy developers, children's book authors, and anyone else who makes childhood a delight, Dr. Koslowitz explores how trauma impacts our parenting, and how to hack our traumas into superpowers and super-parenting. Each week, Dr. Koslowitz unpacks how to survive and thrive as a Post-Traumatic Parent. She shares behind-the-scenes insights into the research that underlies what we know about parenting, child development, and trauma recovery. Each podcast provides actionable tips about how to transform our Post-Traumatic Parenting and how to turn our parenting journey into a post-traumatic growth experience. Dr. Koslowitz interviews some of the famous names in these fields, and some experts you've never heard of (but should have!). Ready to go from survivor to thriver? Ready to become the parent you've always dreamed of being? Join us!
Life Unfiltered by Life's Looking Good
Life's Looking Good creator, Adele Beiny, brings her unique perspective and candid, comedic wisdom to her newest venture #LIFEUNFILTERED – The Podcast.

The Weekly Squeeze With Chanale
When Chanale is not making music and busy being a super mom of her Israeli kids she is diving deep into Jewish pop culture. If it's happening in the Jewish world you're gonna hear about it here first. Chanale will keep you updated on all the comings and goings of Jewish "celebs" while she shares insider information about what's going on in the professional lives of all the movers and shakers that keep the Jewish entertainment world turning round. Heavy on humor, light on sarcasm, always interesting, The Weekly Squeeze is served fresh twice a week and will keep your Jewish kup in the know.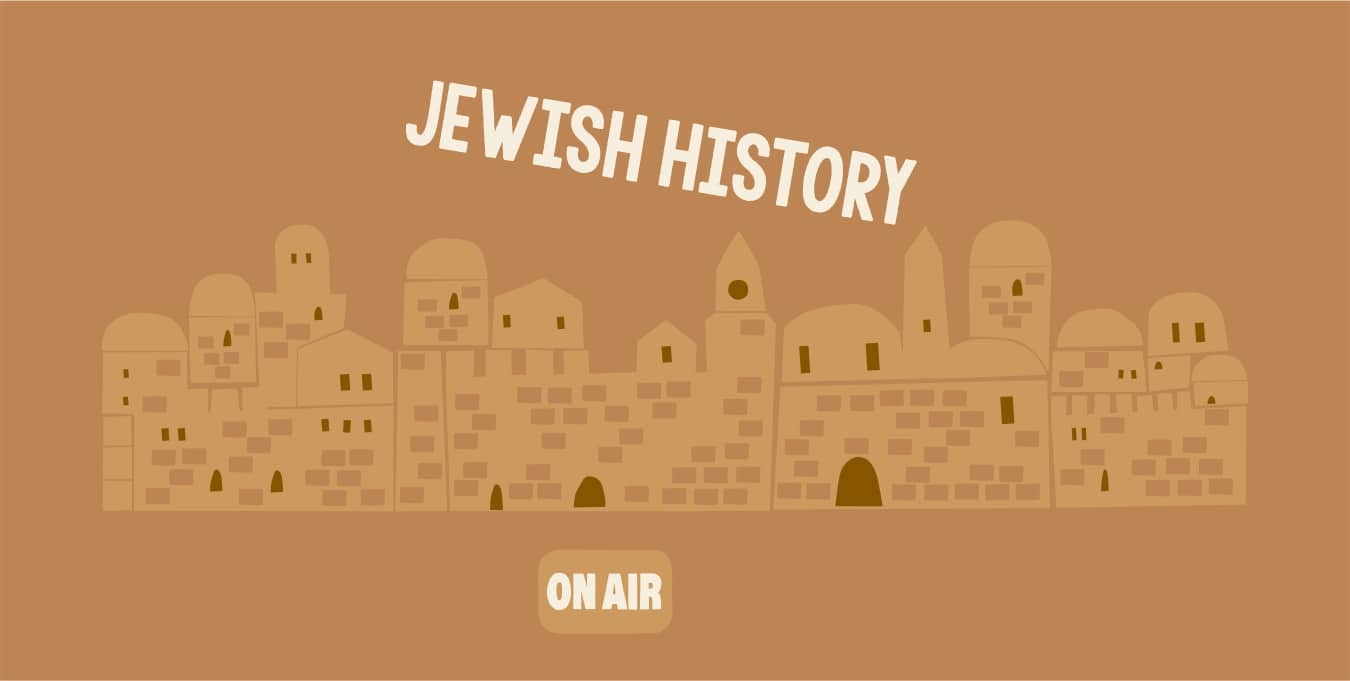 Jewish History Soundbites
Listen to noted Tour Guide, Lecturer and Yad Vashem Researcher of Jewish History Yehuda Geberer bring the world of pre-war Eastern Europe alive. Join in to meet the great personages, institutions and episodes of a riveting past. For speaking engagements or tours in Israel or Eastern Europe.
Nach Yomi
One Perek of Nach a day by Orthodox Union 
Torat Imecha Nach Yomi
In this new Nach series, women scholars will deliver a daily shiur on the books of Prophets (Nevi'im) and Writings (Ketuvim) at the pace of a chapter a day. Shiurim are geared toward learners of all levels who would like to participate in the two-year Nach Yomi study cycle. Different female scholars will deliver the daily shiurim, each focused on a specific book, while an introductory video for each sefer will be given by noted international scholar Rabbanit Shani Taragin. Visit the OU Women's Initiative to register for additional content!
Torat Imecha Parsha
In this new parsha series, women scholars will deliver a weekly ten- to fifteen-minute shiur on the weekly parsha.
The Parsha In My Life – By Rabbi Reuven Wolf – Maayon Yisroel
Draw everyday inspiration from the depths of the Parsha as Rabbi Reuven Wolf weaves mystical interpretation with chassidic teachings into a strong and powerful message that enriches and inspires.
The Jewish History Podcast – With Rabbi Yaakov Wolbe
Rabbi Yaakov Wolbe's Jewish History Lectures.
Jewish History with Rabbi Dr. Dovid Katz
Rabbi Dovid Katz, PhD is lauded for his extensive knowledge of Jewish History, his engaging and insightful lecture series, and eye opening historical international tours. Follow him weekly. New content released on Saturday nights, Wednesday (Personalities in Jewish History), & Friday (Perspective on the Parshah). Opportunities for sponsorship of podcasts are available. He can be reached at the following email: rabbidkatz@gmail.com
SoulWords- Full Library
SoulWords provides Torah classes and lectures from renowned teacher, Rabbi Shais Taub, on a wide range of spiritual topics.
Rabbi Shmuel Silber – Institute for Jewish Continuity
Daily and Weekly Torah Shiurim Available!
I've Got a Question!
I've Got a Question! is a place for kids to ask the questions they've always wondered about! Why is there so much blood in the story of Pesach? What was it like at the splitting of the Red Sea? What's it like to move to Israel? How do we know Hashem is listening? Join host Shira Greenspan as she talks to experts from all over the world to try and find answers, and even ask some of her own questions along the way! I've Got a Question is a part of the Koren Podcast Network
Chassidus Morning Class by TheYeshiva.net by Rabbi YY Jacobson
Holidays by TheYeshiva.net by Rabbi YY Jacobson
Lectures on Jewish Holidays
The Ohr Somayach Podcast
The Ohr Somayach Podcast. Bringing you the best in Jewish thought from Ohr Somayach, Jerusalem. 
Seforimchatter
The Seforimchatter podcast is dedicated to the discussion of Seforim (holy texts and works pertaining to them), Jewish (non-sacred) Books, Jewish History and more. The variety of guests include rabbis, professors, historians, authors, editors, and others in the field.