It typically uses a mixer and lots of bowls. It's a marble cake. But not anymore. This marble cake is the easiest (and really delicious) version you've ever made.
Everyone loves a good, fluffy marble cake. Preferably with a nice crust. A bit wet, but not too wet. You know what we mean here.
But every woman loves a clean kitchen. Are we right? We thought so.
This recipe came through from Chaya W. who received it from Pessy G. who got it from yet another friend, and the trail ended there. So while we're not sure of where it was born, we definitely know it will be enjoyed.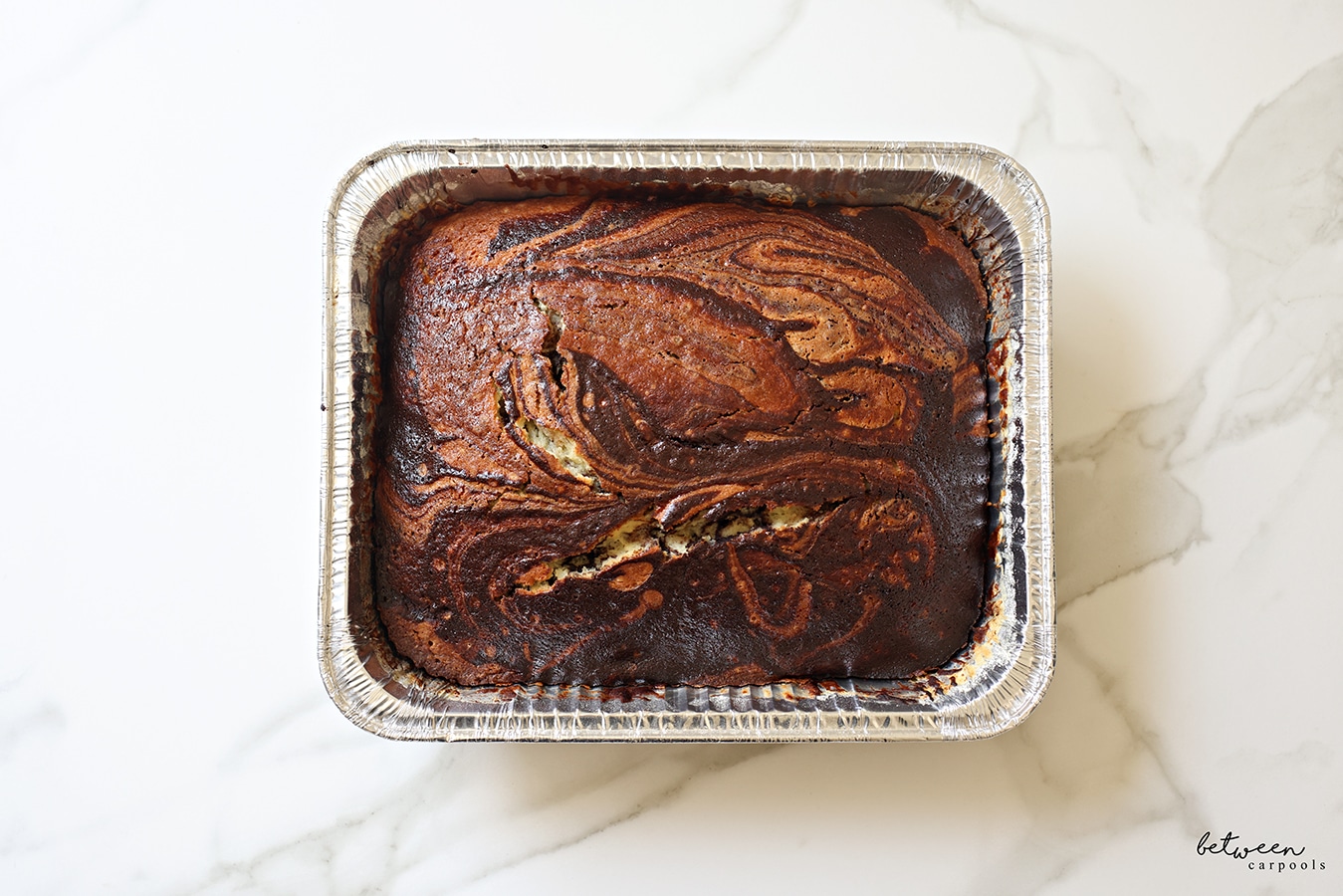 So yes, we did it again. 9×13 easy recipe, for the win. Get ready to be amazed. And get ready to only use a fork.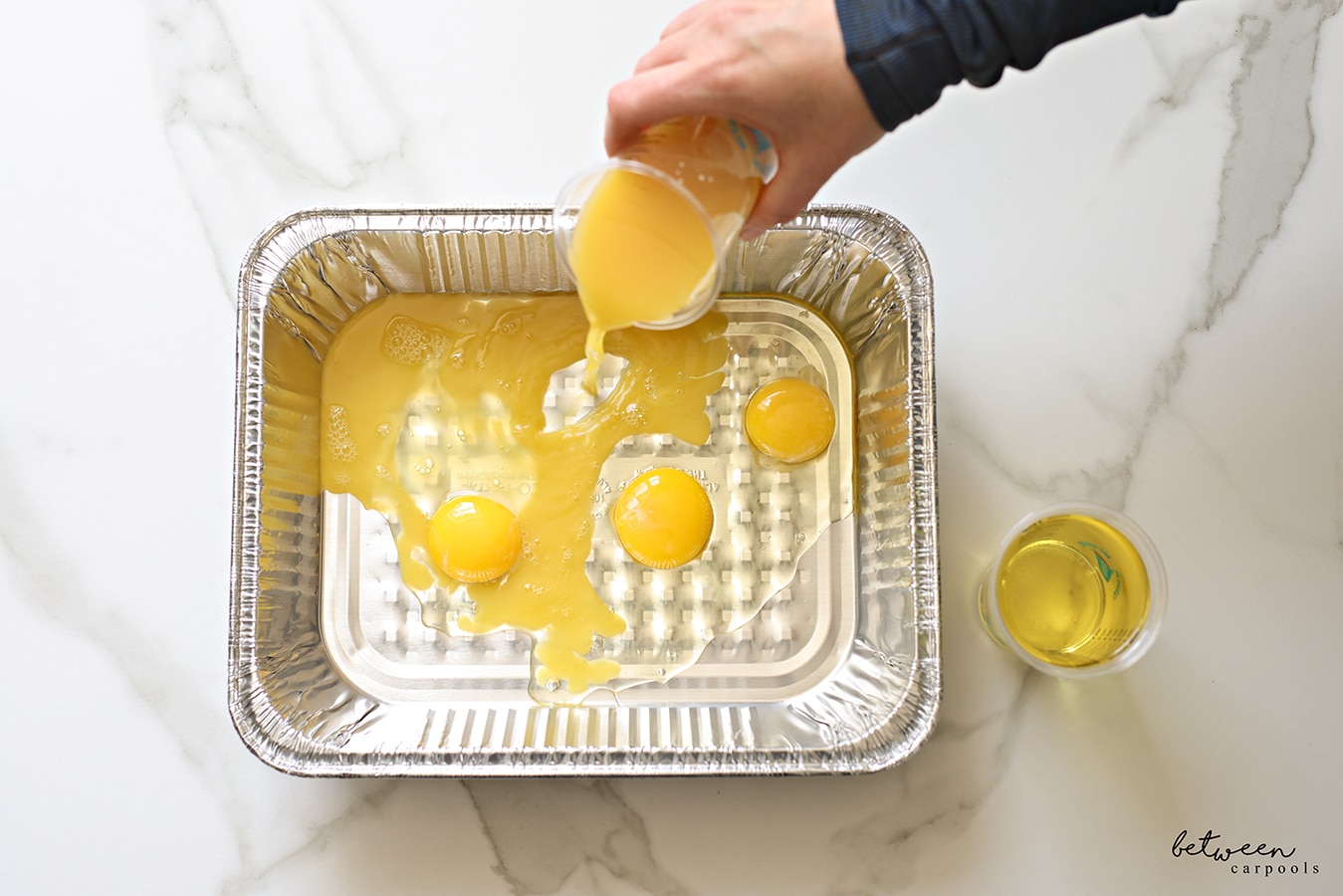 In a 9×13 pan, combine the oil, juice and eggs.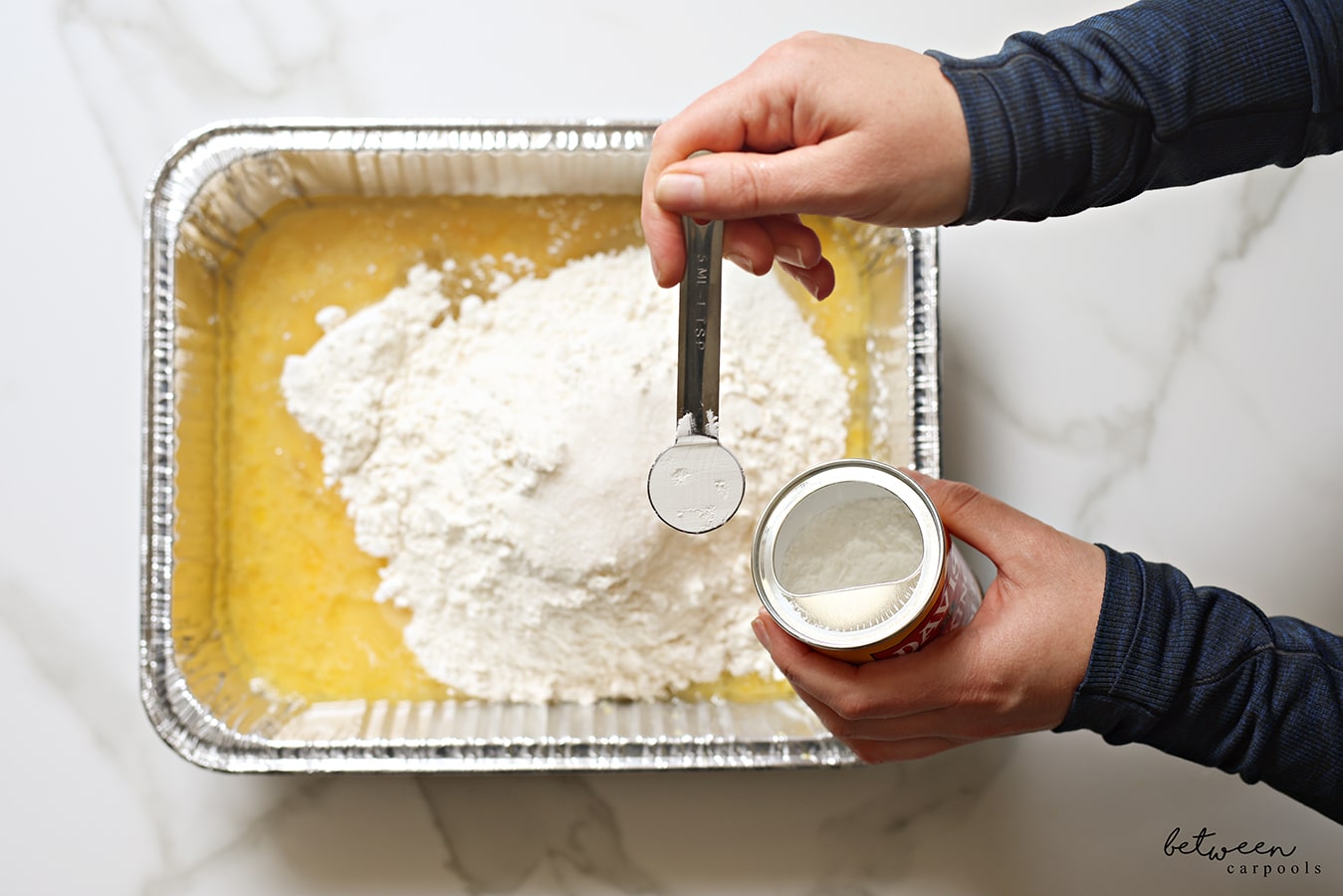 Add the flour, sugars and baking powder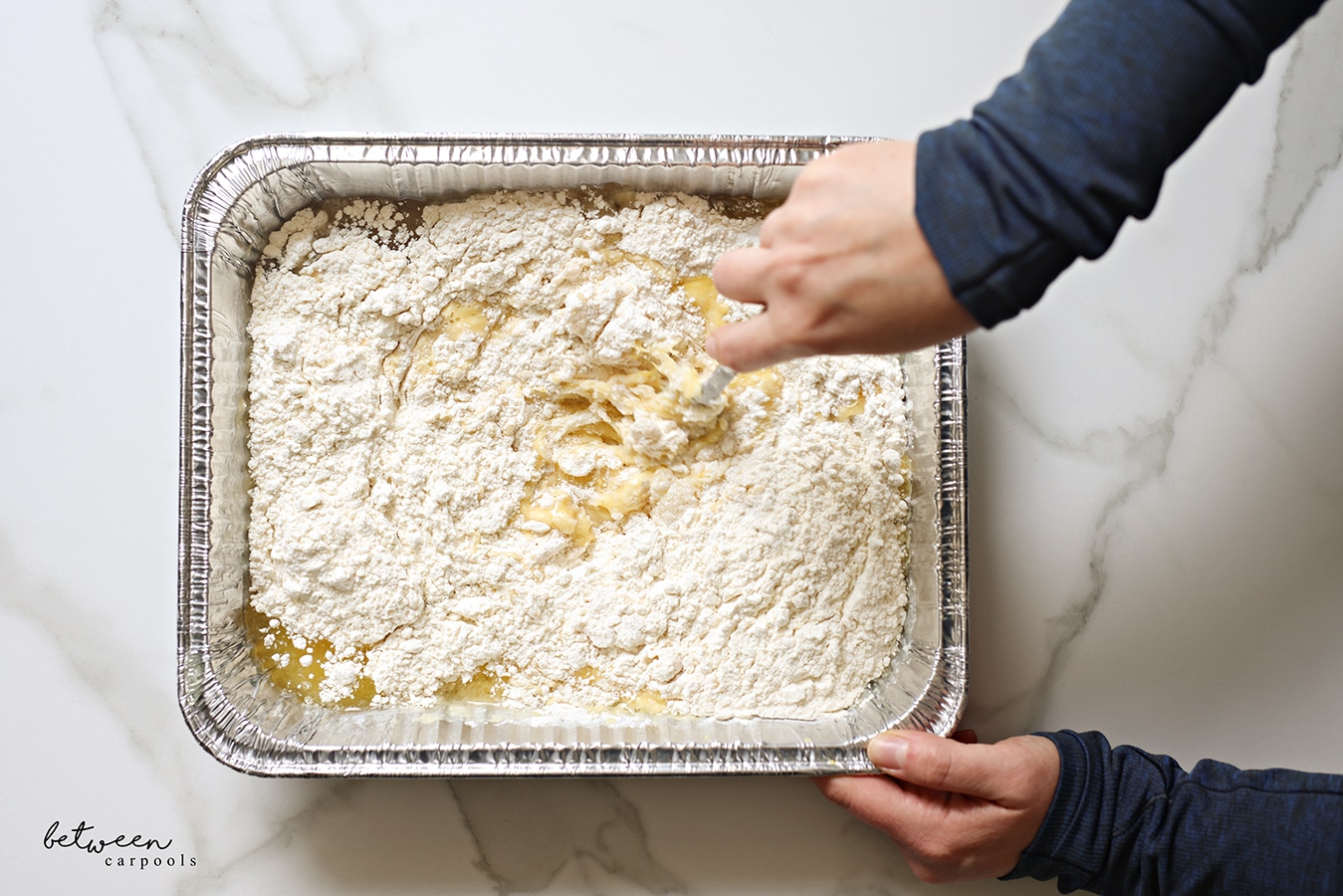 Mix until a batter forms

Remove 1 cup of batter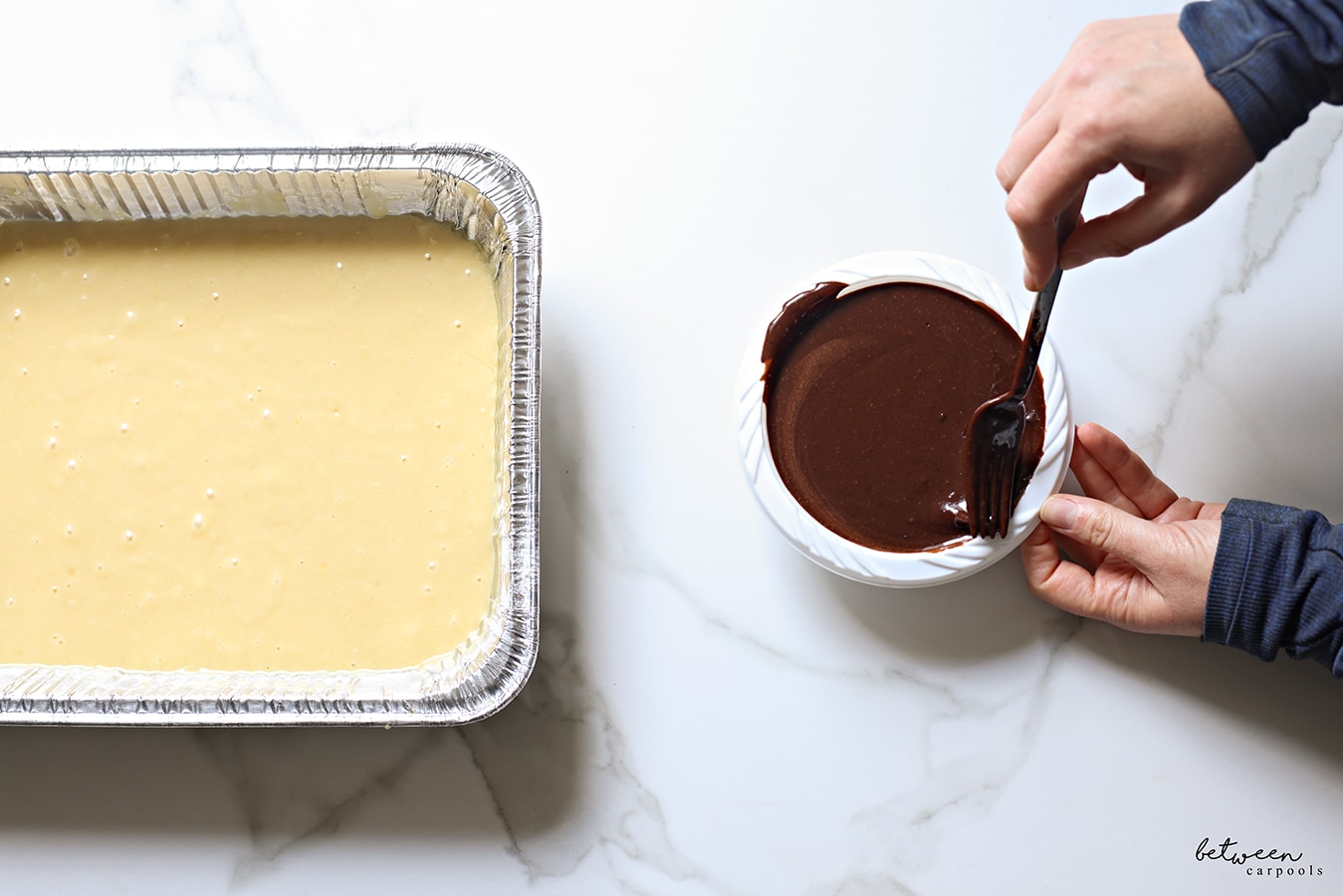 Add cocoa powder, sugar and boiling water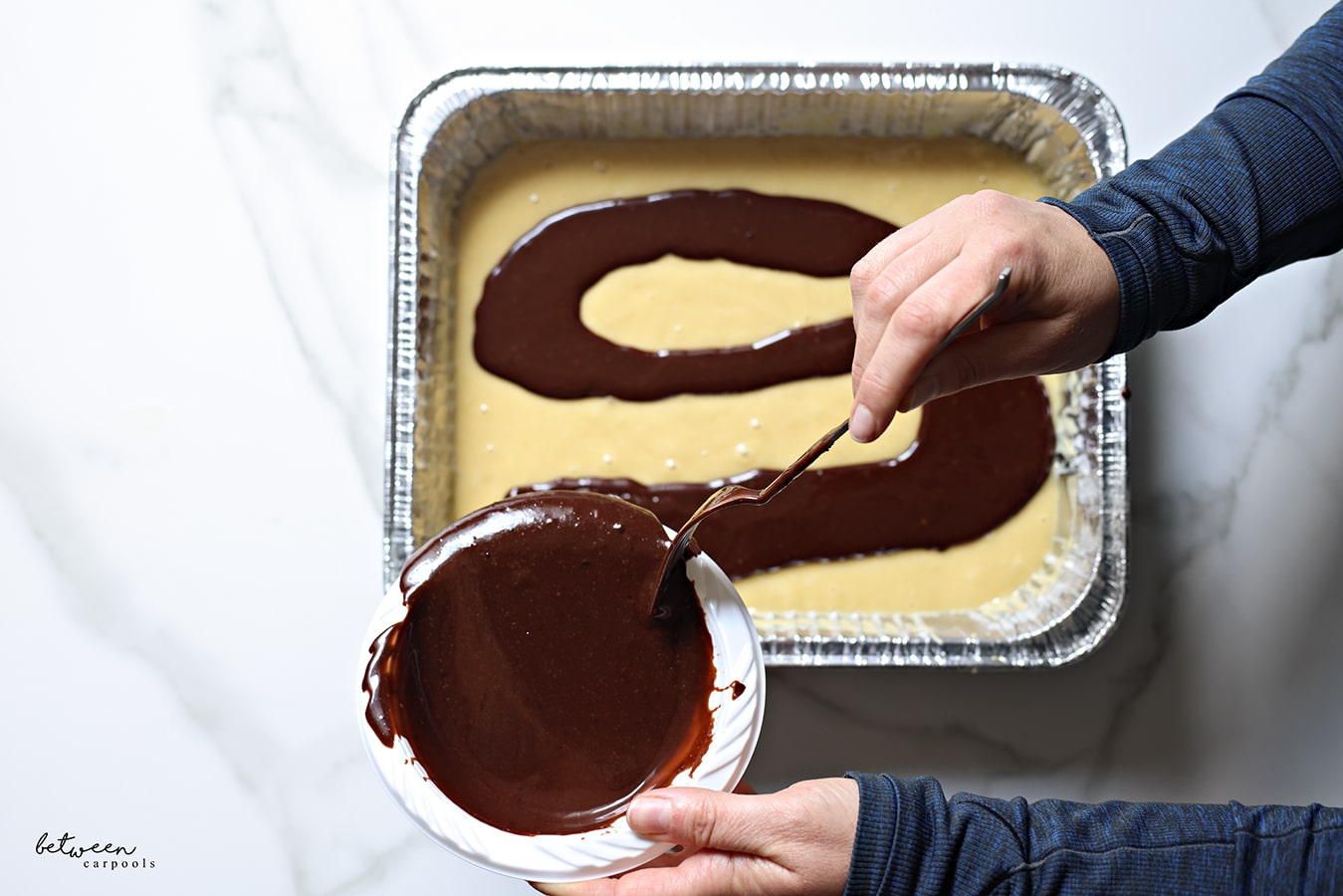 Drizzle the batter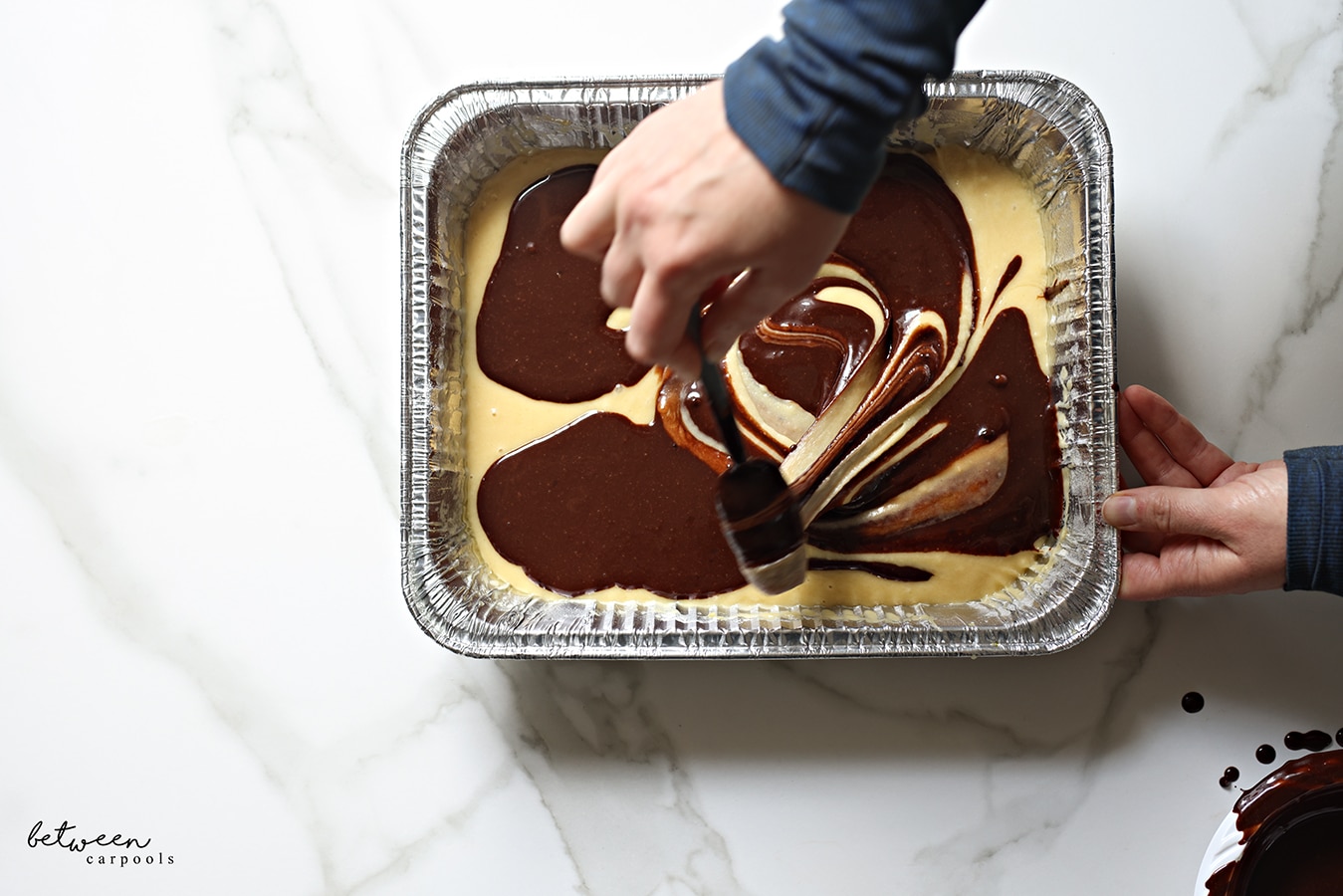 And marbleize using a fork.

9x13 Marble Cake
Ingredients
For the batter:
1 cup oil
1 cup juice (either orange juice or apple juice)
3 eggs
3 cups flour
2 cups sugar
2 teaspoons baking powder
1 tablespoon vanilla sugar
For the marble:
¼ cup cocoa powder
¼ cup sugar
⅓ cup boiling water
Instructions
Preheat oven to 350⁰F.
In a 9x13 pan, combine all the wet ingredients (the oil, juice and eggs). Using a fork or a whisk, mix until combined.
Add the dry ingredients (flour, sugars, baking powder) and mix until a batter forms.
Remove about 1 cup of batter from the pan and add cocoa powder, sugar and boiling water (yes, you will need one extra small bowl for this).
Drizzle the batter with the cocoa batter, and, using a fork, marbleize it.
Bake for 1 hour, or until a toothpick inserted comes out dry.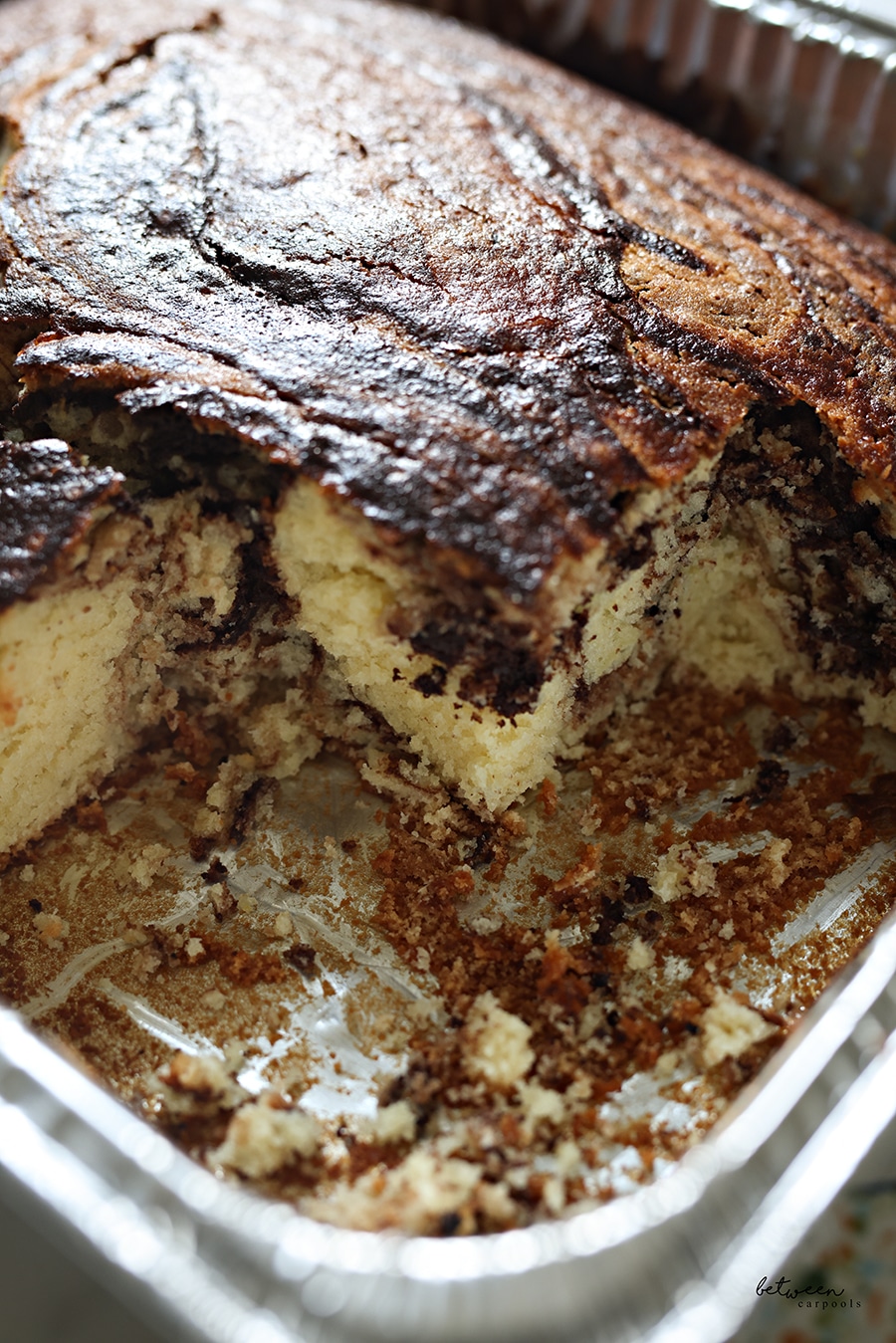 FOR EXCLUSIVE CONTENT AND A PEEK BEHIND THE SCENES, MAKE SURE TO JOIN OUR WHATSAPP STATUS HERE.