Cleaning up is hard to do when your kids are not really sure where everything belongs. With this system, your playroom closets will look neat and stay neat…and your kids will be the ones to keep it that way!
In every home, the space where toys are stored can be a bit different. Many have closets in the family or playroom, but sometimes a homeowner needs to get creative. When organizing small boro park apartments, some even need to turn the bottom shelves in the sefarim shranks into toy storage using bins.
We spoke to Raquel Zolty and Rachel Cohen of The Organizing Shoppe for their tips on getting that playroom organizing…and getting it to stay that way!
While these techniques and containers recommended below will work in a traditional closet, with a little creativity, you can keep using these tips and adapt your storage containers to keep the toys neatly in any type of space.
When organizing any type of space, the "SPACE" system is recommended ("SPACE" stands for sort, purge, assign, containerize, and equalize). The space system is described in more detail here.
1 – Take all the toys out of the closet!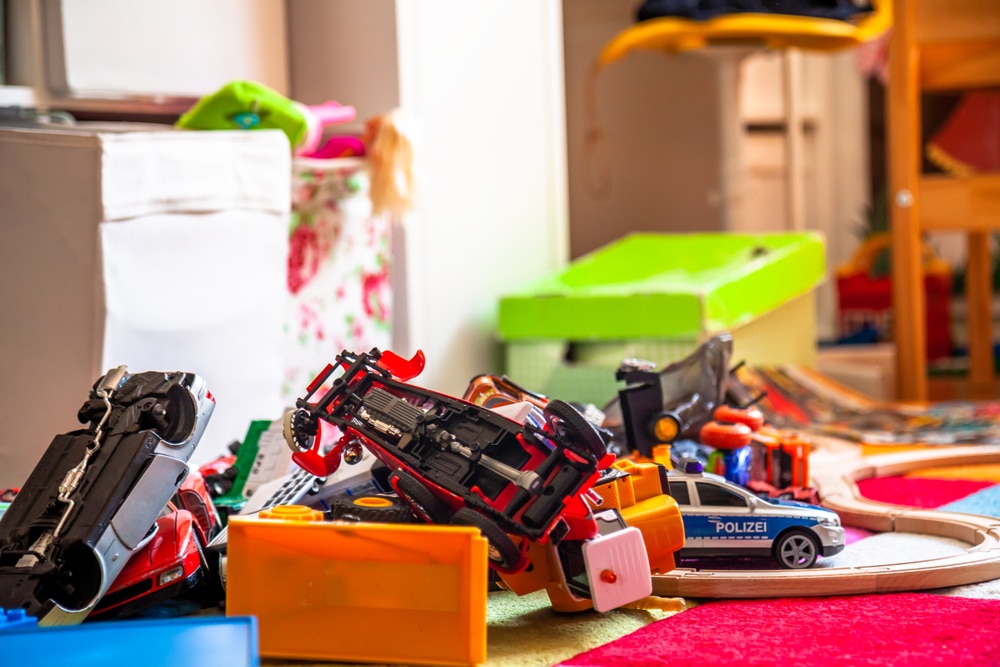 Yup, things get a little messier before they get neat.
2- Purge anything that's broken, the games that are missing pieces, and the toys you know that your children have really outgrown (give away items that are in good condition).
3- Sort your toys into "types" and decide where each type should be stored. If your closet is messy because it's too stuffed, perhaps not everything belongs in the toy closet? Books can go into the closet or be moved to a bookshelf, perhaps you want to keep the games in the family room rather than the basement playroom. Once you decide where every category of toy will live, you're ready to move on.
4- Now it's time to get those toys into bins!
If you have a closet, my favorite types of bins are the ones in our Tackle the Toys bundle and Craft Closet bundle (crafts can also be stored in the kitchen, if kids like to color at the kitchen table while mommy cooks). Get the games organized using the Games APlenty bundle. After organizing so many homes, we've figured out the amount and size of bins that work for most families, and those three bundles will really get the job done in most homes. If you don't have a closet, a free-standing piece of furniture like the IKEA Kallax system works great, with toys stored in cubbies like these.
5- Add labels!


I find that labels are the single factor that motivates kids (and adults too) to put toys back into the container where they belong. Even if you "know" what goes where labels simply make it more fun and give everyone in the family a higher sense of responsibility to keep everything in the right place. They also look pretty! At The Organizing Shoppe, you can buy sheets of ready-made labels with the most common toys and games, or you can have vinyl labels custom-made.
Any questions about organizing your space? Ask us below!