Make a quickie sausage & veggie dinner and be out of the kitchen!
During summer, everyone gets a little lazier and a little less interested in cooking. Shortcuts are the way to go. Here is a quick sausage dinner that's full of flavor and filling too.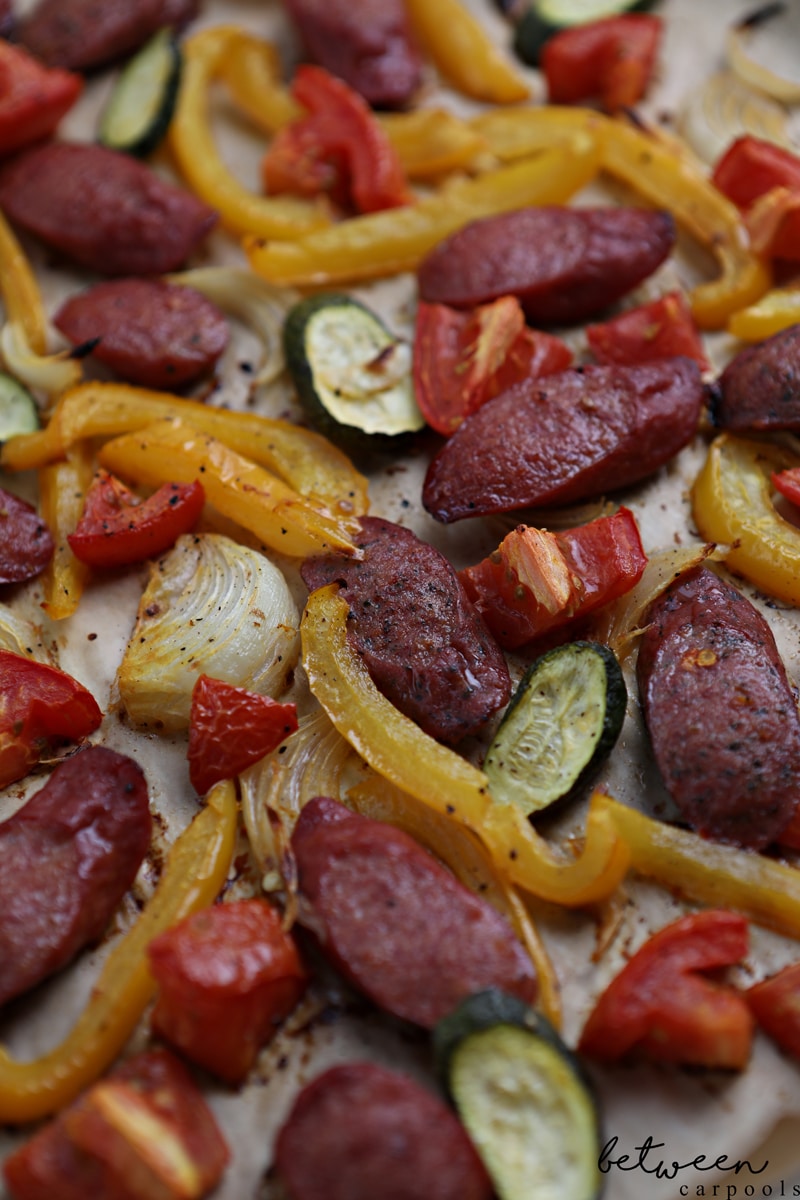 In the recipe below, we used these four flavors of Meal Mart Sausages. All tasted great and worked well.

Bavarian Style Knackwurst
Mexican Chorizo
Hot Italian
Polish Beef Sausage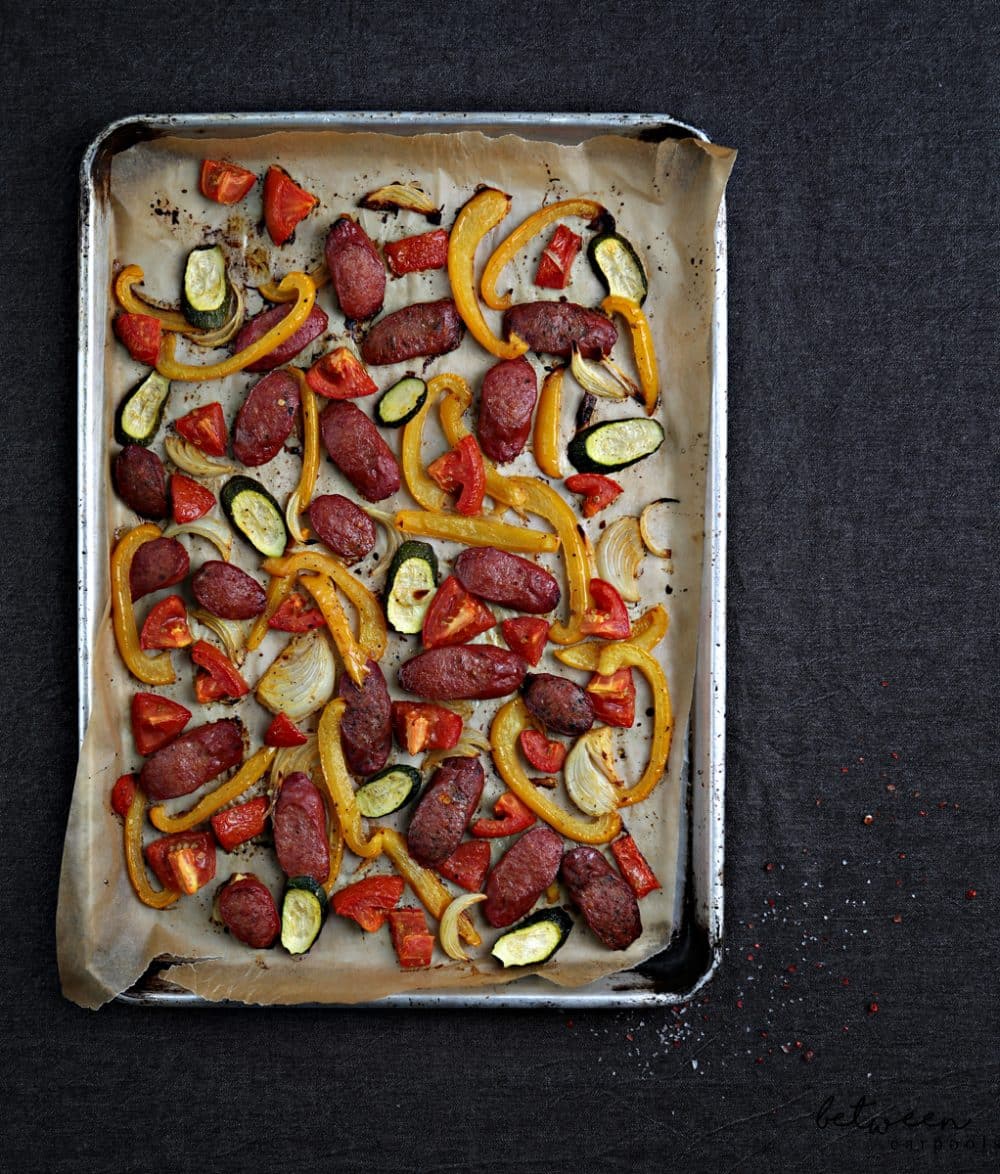 Sausages & Veggies
Ingredients
Sausages & Veggies:
3-4 Meat Mart sausages
2 tablespoons oil
1 tablespoon balsamic vinegar
1 teaspoon mustard
2 garlic cloves, crushed
1 medium zucchini, sliced
1 large tomato, cubed
1 bell pepper, sliced
1 medium onion, cut into chunks
Salt and pepper
For serving:
Rice or mashed potatoes
Instructions
Preheat oven to 425ºF.
Slice sausages ½ thick on the diagonal.
Mix oil, vinegar, mustard, garlic together. In a bowl, toss all the vegetables and sausages with the mixture. Spread in a single layer on a baking sheet. Season with salt and pepper. Bake for 20- 25 minutes. Serve with rice or mashed potatoes.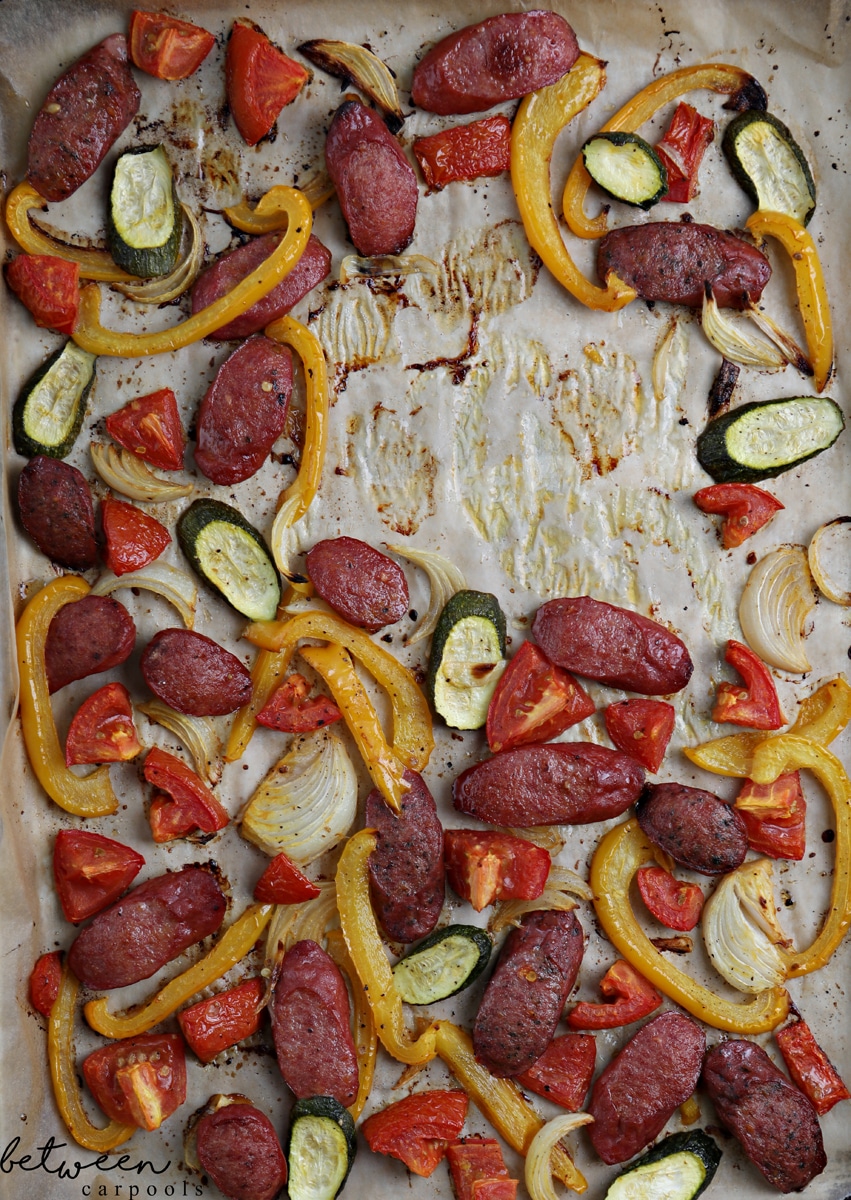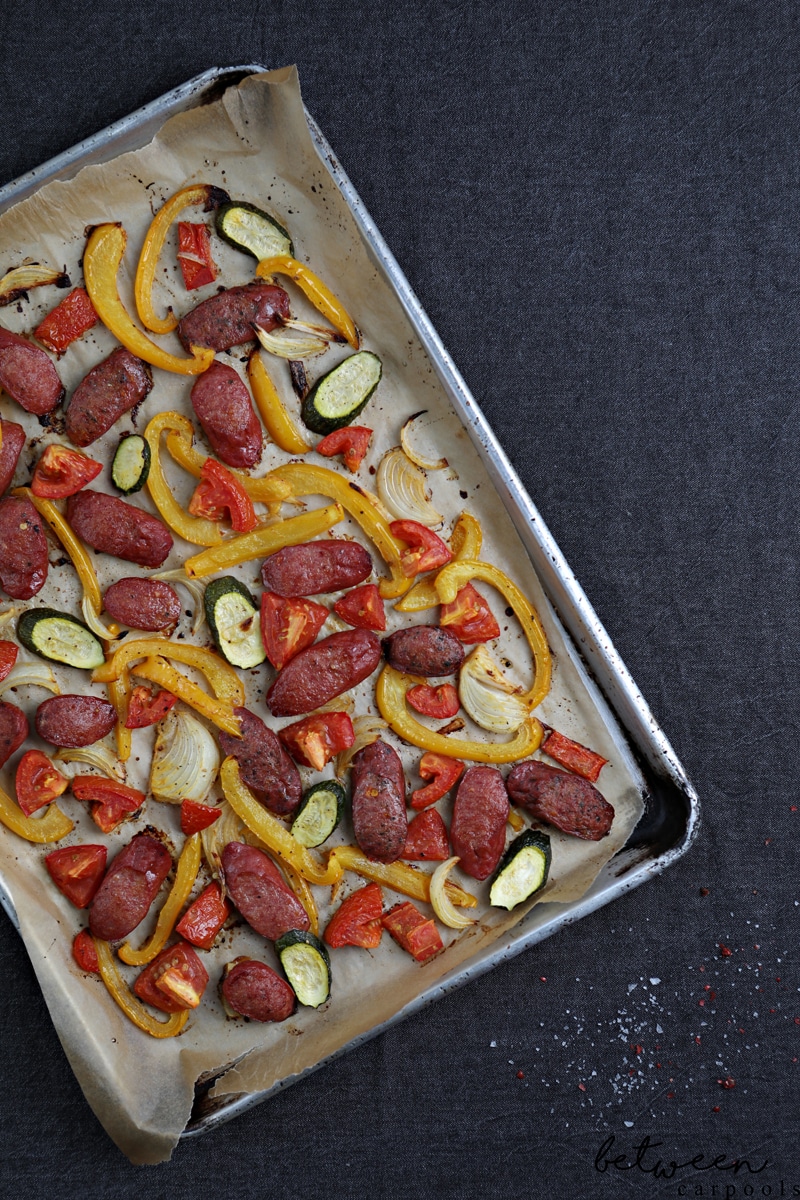 ---
This post is sponsored in part by Meat Mart. Find their new sausages at your local grocery. For more info, visit mealmart.com or @meal_mart.