Tzirel Leah from The Sew Pro walks you through all the steps.
Whether you know how to sew yourself, or you have a teen that does, this is a fun project that you'll be able to enjoy all summer long. Watch as The Sew Pro creates a beach bag from a beach towel for BCP readers! (It's fun to see it come together, even if you don't sew.)
Some notes you'll need to know when creating this beach bag:
A shower curtain liner 

is used for the lining since it has anti-mildew properties and is great for use with wet items. One liner is enough for at least 6 bags! 

The lining is optional. Follow the same instructions for a bag without a lining, just skip the lining.
Insert a large size needle (size 16 or 18) and lengthen stitches on the machine due to thickness of layers.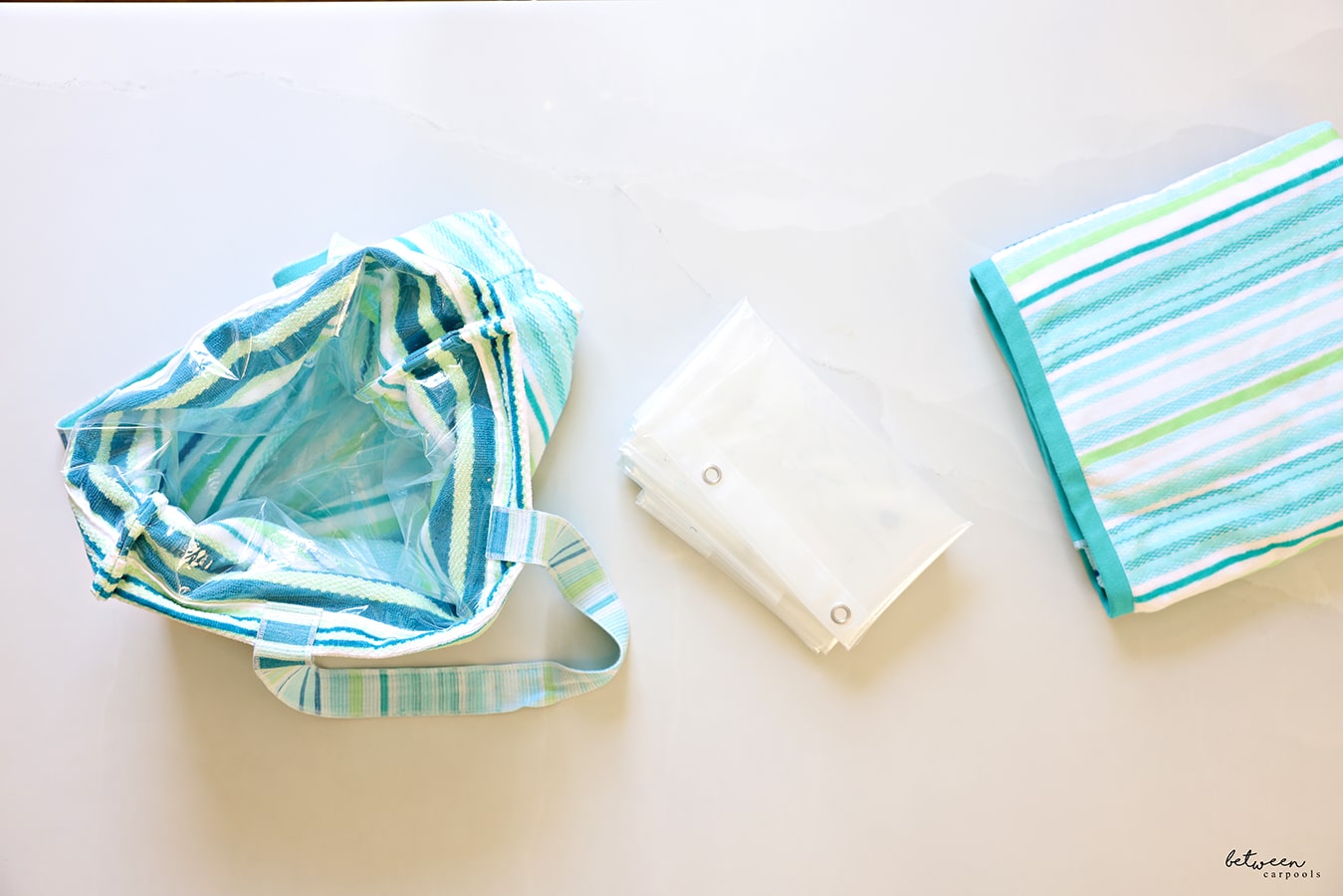 FOR EXCLUSIVE CONTENT AND A PEEK BEHIND THE SCENES, MAKE SURE TO JOIN OUR WHATSAPP STATUS HERE. JOIN OUR WHATSAPP GROUP AND WE'LL LET YOU KNOW WHEN A NEW POST IS UP!