Cook your quinoa, chop those fresh crunchy veggies nice and finely, and you're all set with this great salad.
This past summer, I attended a woman's networking event hosted by Stacey Gindi. Lots of food was prepared for the buffet, but the one thing I kept on going back for was this quinoa. After the event, Stacey shared the recipe with me. She credited Sari Kohen for sharing the original version with her, made using bulgar, and Stacey swapped that out for a modern take. Enjoy!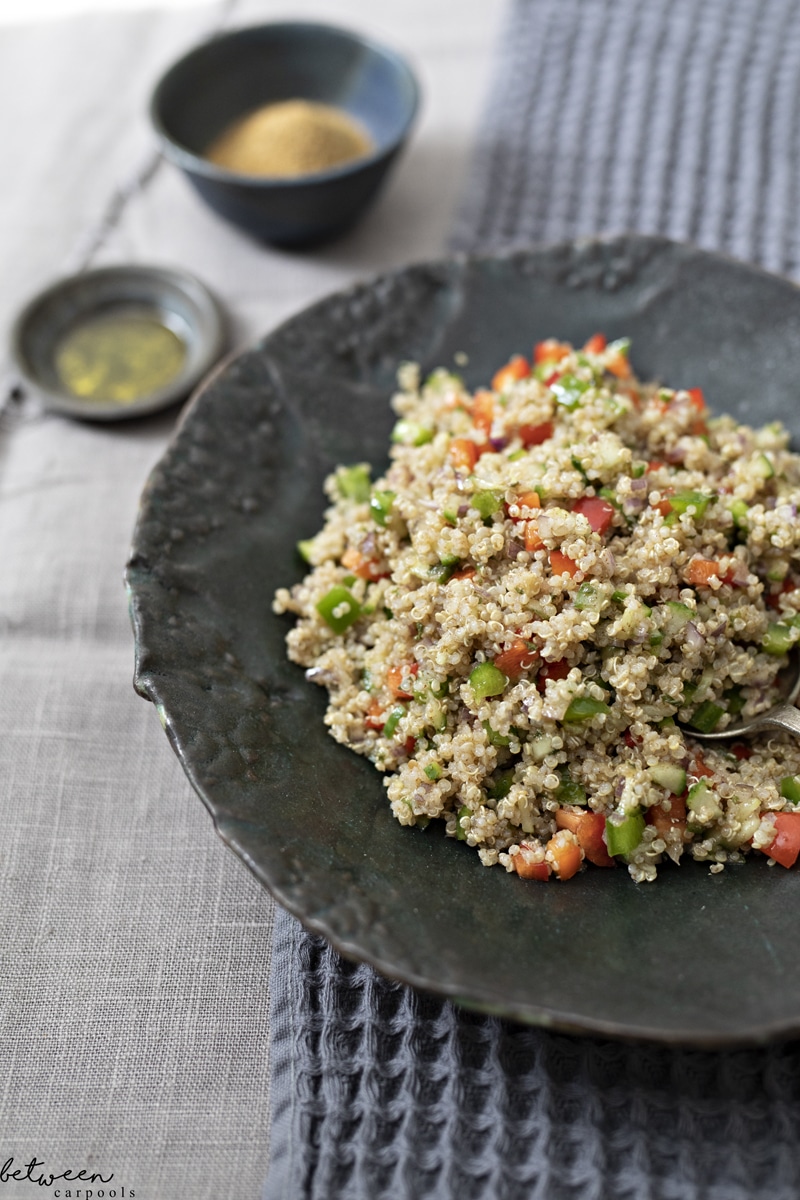 Tabbouleh-Inspired Quinoa Salad
Ingredients
2 cups cooked quinoa
½ red pepper, finely diced
½ green pepper, finely diced
1 small red onion, finely diced
1 Kirby cucumber, finely diced
6 tablespoons oil
1 tablespoon kosher salt
2 teaspoons cumin
2 teaspoon dried mint
2 teaspoon dried parsley (or 2-3 tablespoons fresh)
Instructions
Combine all ingredients. Taste and adjust seasoning if necessary.
To use bulgar instead, add 1 cup warm water to 1 cup fine bulgar to equal 2 cups and Let soak for 15 minutes, then squeeze out water.