Want to change it up? We peeked into each other's slow cookers for ideas. 
I always thought that cholent was the kind of thing you don't touch. And if I ever wanted to experiment and make another cholent, I'd have to make two cholents, just in case the new one didn't work out. 
My cholent is super basic and takes just a couple of minutes to make, and everyone likes it except for my "yeshiva boys" who are exposed to greater varieties of cholent and tell me that mine is boring by now. I use a whole bag of barley, lots of ketchup, a generous variety of spices (i.e. Lawry's, cumin, garlic powder, paprika, and whatever else I feel like at the moment) and a piece of kolichal. My optional add-ins, which might vary week to week, are kishke, marrow or beef bones, fried onions, potatoes (just one…we have people in the house that don't like potatoes), a piece of pastrami or corned beef (in the vacuum-sealed bag), or a can of baked beans (new addition since we have loads of canned beans, the result of a lockdown stockpiling).
One Shabbat, one of those sons invited me to "change it up" and try something new. So, I first turned to my BCP team to learn what their cholent is all about.
Do you know what I learned? Ingredients are not really different…but the techniques are interesting…some just dump everything into the Crock-Pot like I do…and some cholents never even make it to the slow cooker. Read on…
Leah:
My cholent starts in a pot. I saute a large onion in oil, then meat or marrow bones, mix and saute another few minutes before adding a generous amount of paprika, garlic powder, and a bit of black pepper. I add 1 cup beans and 1 cup water to that mixture and continue to cook until most of the water evaporates. Then I'll add a little bit of ketchup and 2 more cups of water, this time cooking it for 20 minutes. Then, I'll transfer the mixture to the slow cooker and add, a few peeled and cubed potatoes, ½-1 cup barley and more salt. Add some more water to cover. I add kishke, pastrami in a vacum pack bag and then cook on high for a couple of hours, then lower and cook on low until Shabbos morning. 
For exact measurements, see the pareve cholent recipe in this post. (omit the sugar as that is to add flavor instead of the meat)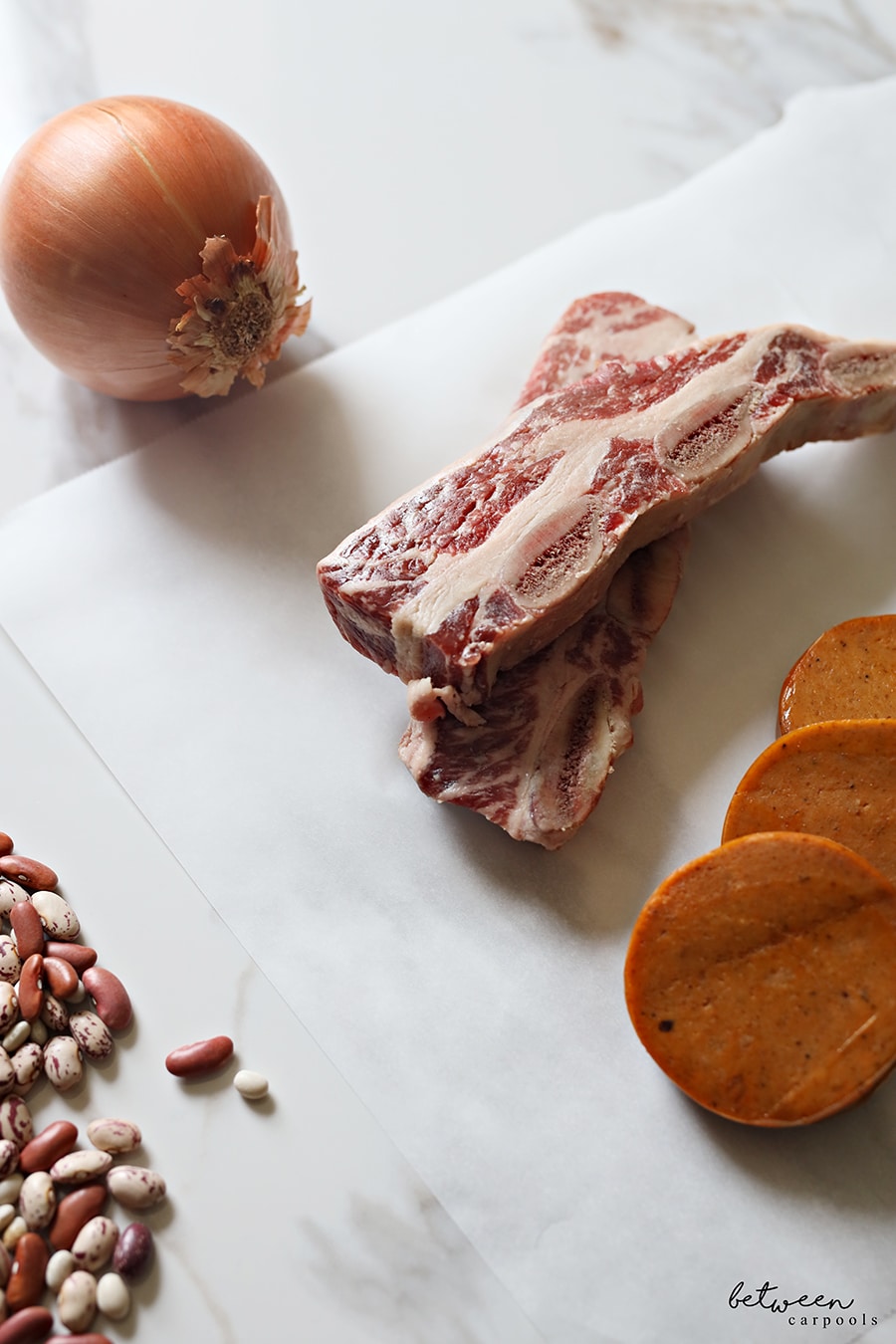 Shaindy – The 9×13 Cholent!
Lately, I've been making my cholent in a deep 9×13-inch pan. We leave our oven on 210F all Shabbos anyway for the overnight potato kugel that we eat on Shabbos morning. In the 9×13 pan, I combine mixed beans, barley, wedged potatoes, lots of bone marrow, flanken, kishka, salt, lots of paprika, black pepper, garlic powder, a little honey, and ketchup. I fill it to the top with water. I cook it first at 350⁰F for a couple of hours until Shabbos starts, then it stays on 210F from when Shabbos begins until the next day. 
Esti:
Into my Crock-Pot goes: A bag of cholent beans, about a third of a bag of barley, kolichel, 2-3 cubed potatoes, salt, cayenne pepper, chili powder and a lot of paprika. I sometimes add kishke. Cover with water. I do this on Friday morning and first cook it on high until it's bubbling (make sure there's always water covering), and then lower to medium until we're ready to have it the next day.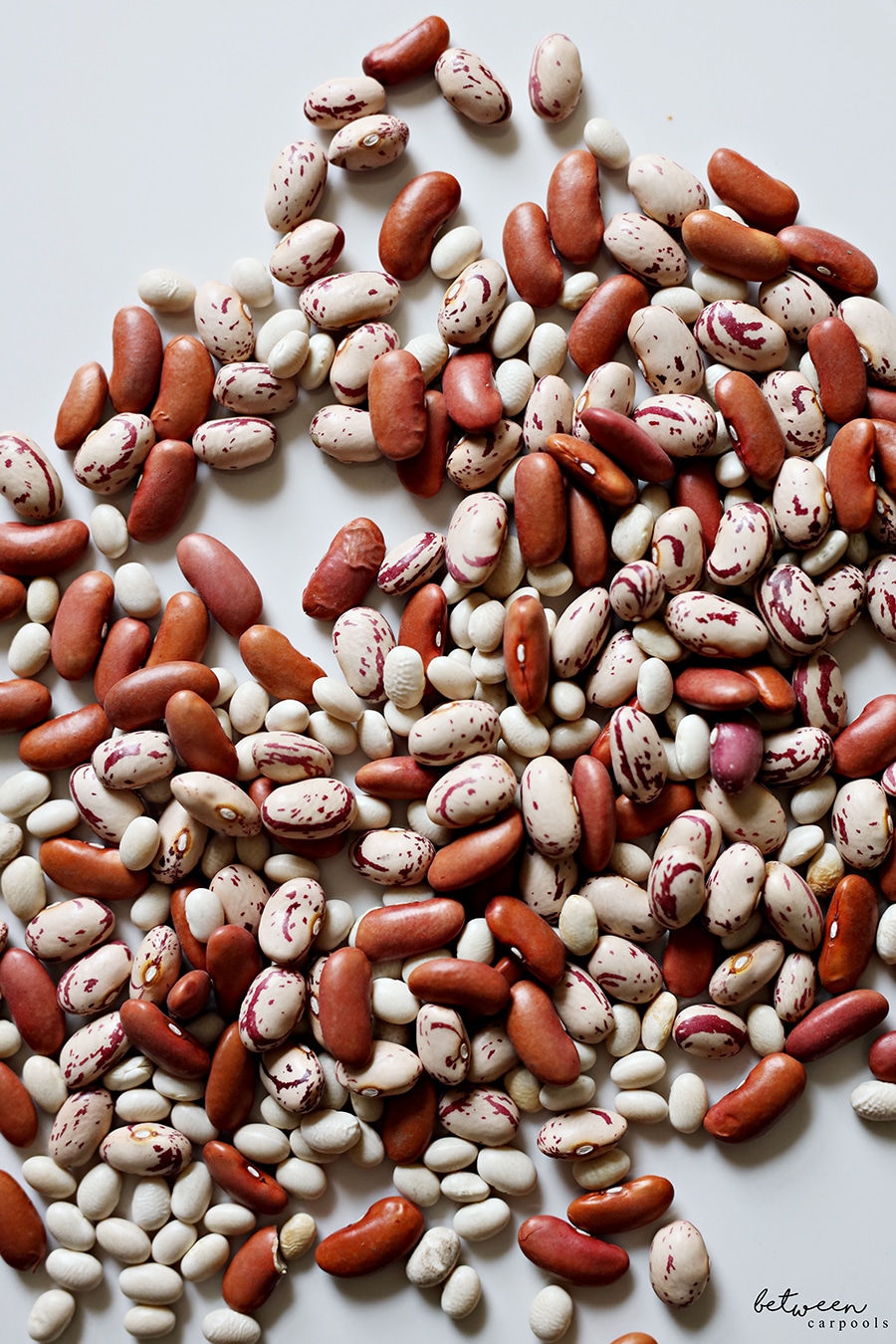 Renee:
My kids eat cholent every Friday for lunch. I talk about what I do to have the meat ready by then in this post (yup, I cook it ahead of time).
On Friday morning, I remove the fat from the cooked meat (this is easy to do since it's already chilled) and throw the meat and liquid into a large pot. I add ¾ bag barley, ¾ bag cholent beans (rinsed in a colander, NOT soaked. Soaking removes taste). Then I dump them in the pot with the meat along with a package of bones and spice with garlic powder, paprika, salt, Lawry's seasoning salt, pepper, and a squirt of ketchup. Add water to cover and cook all day on the stovetop.
The beans soak up a lot of the liquid. About an hour or so after this has been cooking, I add water. It cooks like this all day, and then before Shabbos I'll transfer it to a smaller pot that I'll warm on the hot plate because I don't need so much for Shabbos day. 
How do you make your cholent? Please share! We want to hear about all different variations!