All the top cookbook authors (+ their guests) came together to celebrate the most epic cookbook collaboration ever: the launch of Best of Kosher.
It was perhaps the first time ever that all of Artscroll's authors were in the same room. And it was the first time we sensed how momentous Best of Kosher really is.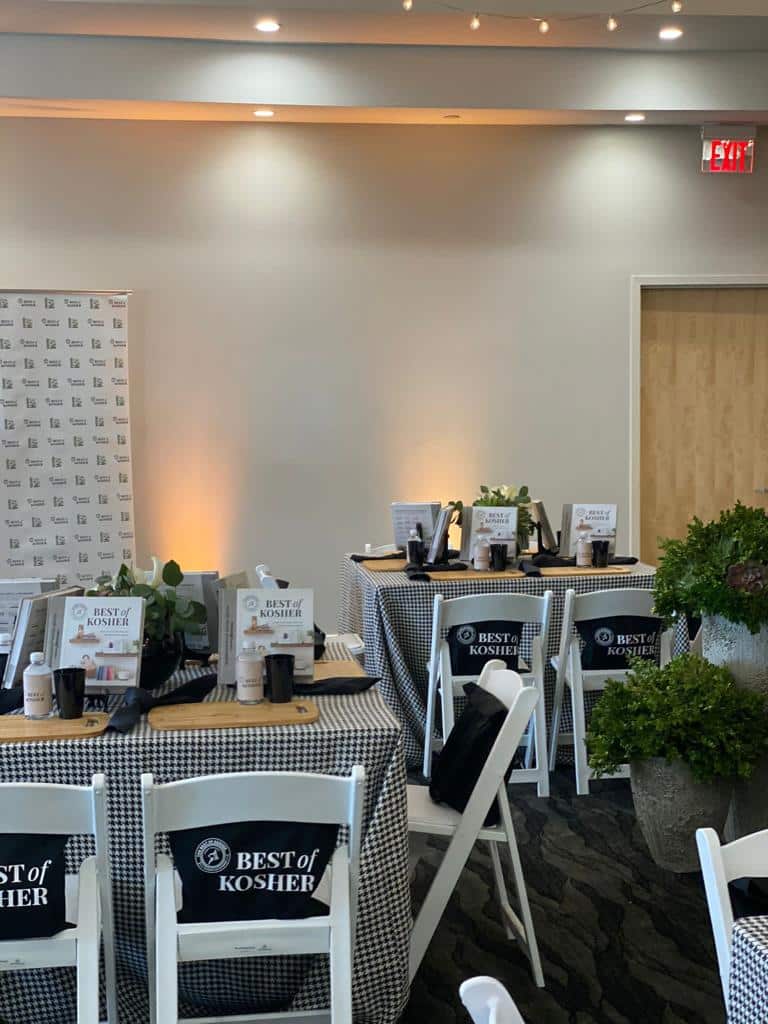 Every guest was treated to a special commemorative edition of Best of Kosher, engraved cutting board, and a tote with more swag and a couple of latest releases from Artscroll!
Isn't it gorgeous? We managed to snap a few photos before everyone arrived!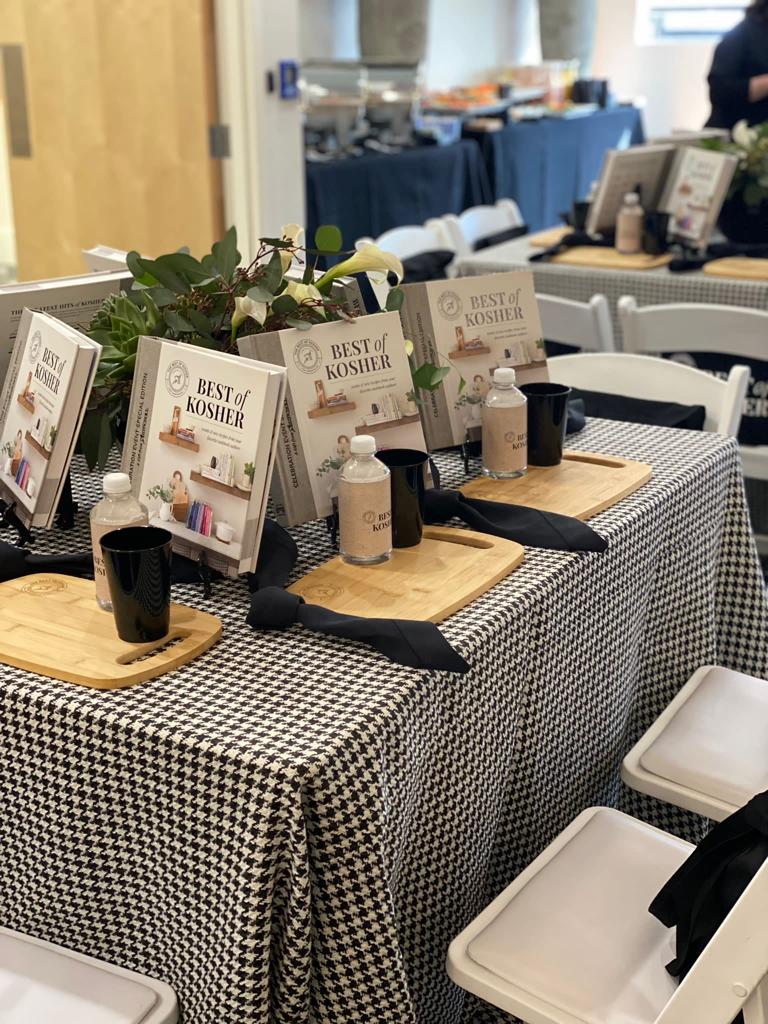 The event was planned by Tzippy Seidenfeld with Artscroll!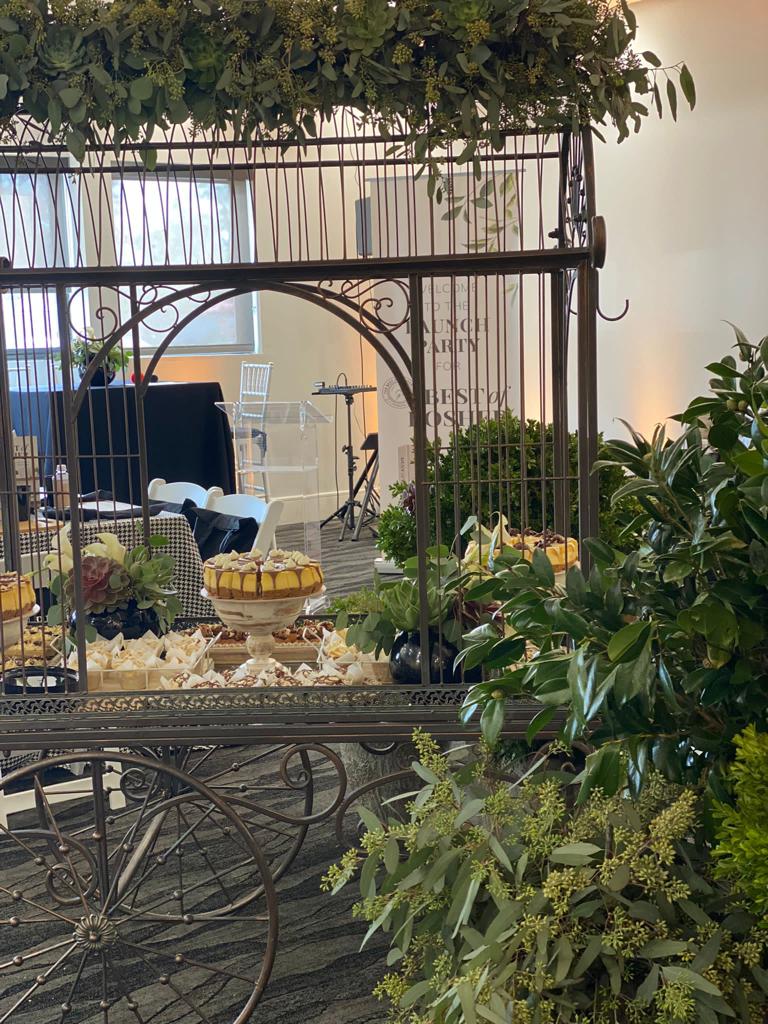 We knew this would be a tough crowd to please food-wise. But everything was really spectacular (lots of dairy goodies…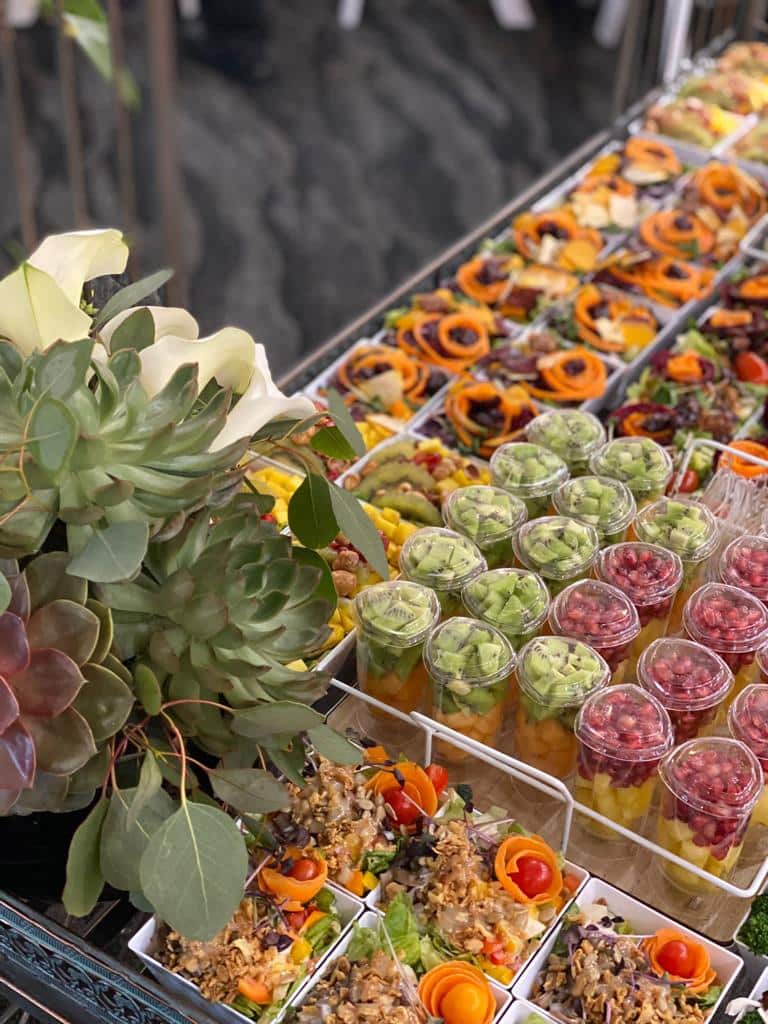 Read more about Best of Kosher in this post and see the inside over here!

Start enjoying Best of Kosher!
Order on Amazon here!
Or Order at Artscroll.com here!
FOR EXCLUSIVE CONTENT AND A PEEK BEHIND THE SCENES, MAKE SURE TO JOIN OUR WHATSAPP STATUS HERE. JOIN OUR WHATSAPP GROUP AND WE'LL LET YOU KNOW WHEN A NEW POST IS UP!