Food costs enough, the party decor doesn't have to! Create a festive look for your Chanukah party using paper and spray paint.
Party Decor Trick 2: Using Paper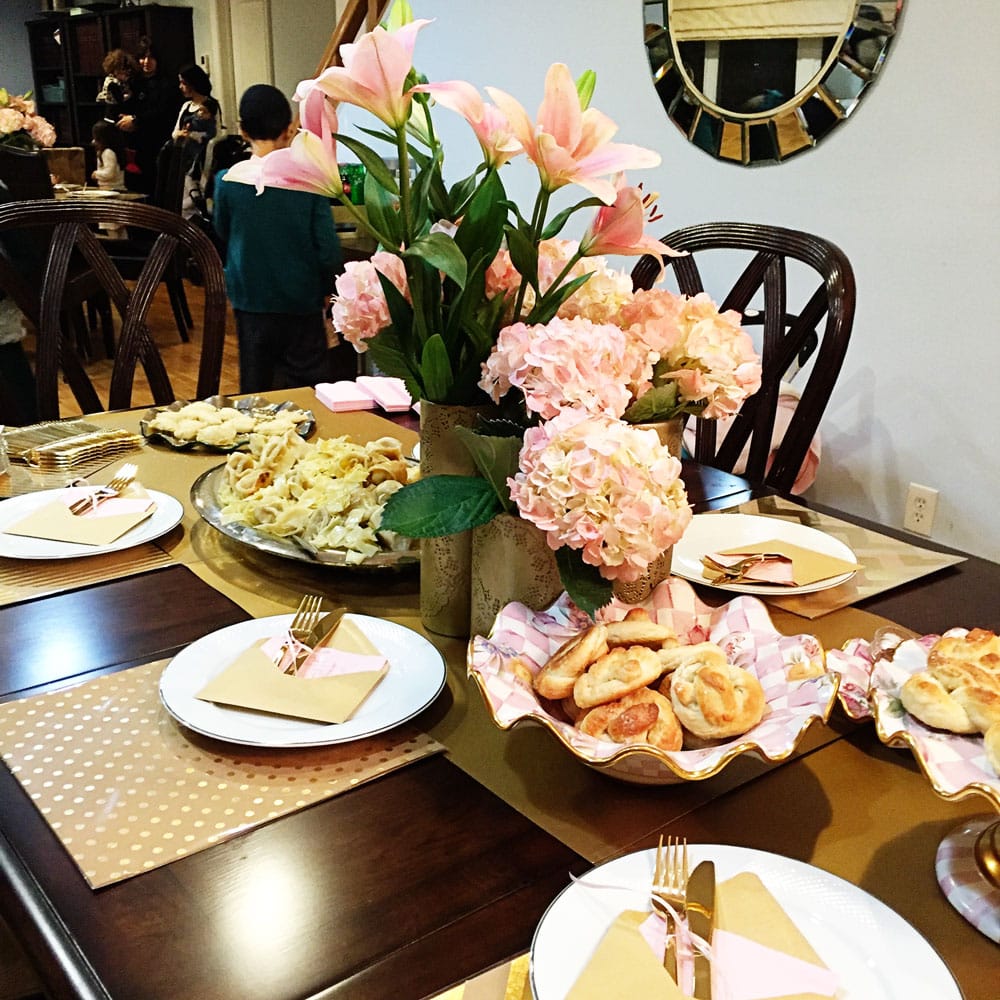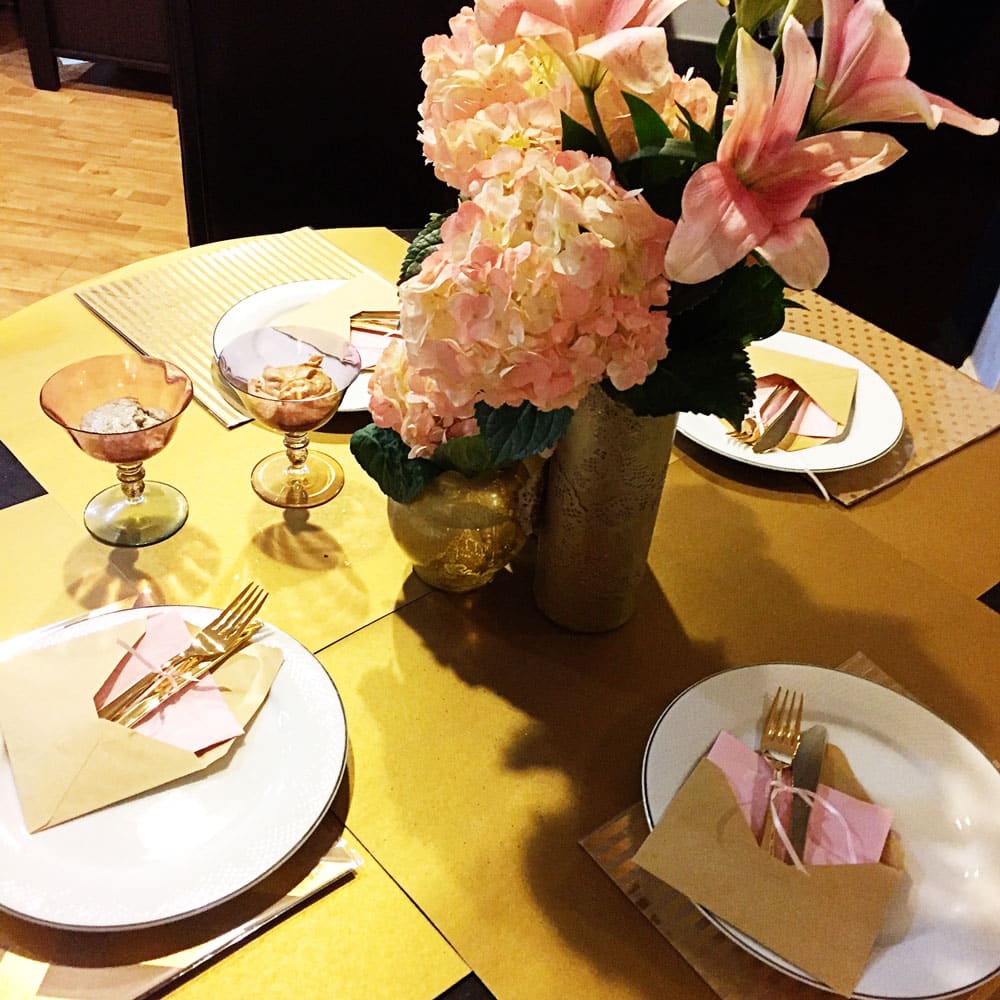 You can use all these tricks with simply one value pack of scrapbook paper, available in different colors and styles at craft stores such as A.C. Moore or Michaels. There's usually some styles available in the clearance section, though they might not match the look you're after. Don't forget your 40% off coupon! You can also go with more specialty papers and cardstocks, but make sure to grab those when they're on sale.
Use Paper to Create a Unique Surface in Lieu of Tablecloths. So many tables are so pretty, yet we always cover them up. Rather than spend money on rented tablecloths (or reuse the boring ones I do own), I like to go with the bare table look. I used metallic oaktag from Michaels (one side is gold and one side is silver) both as a table runner and on the buffet. Not one person knew it was merely paper! You can also make table runners from your scrapbook paper.
Cover Your Chargers to Change 'Em Up.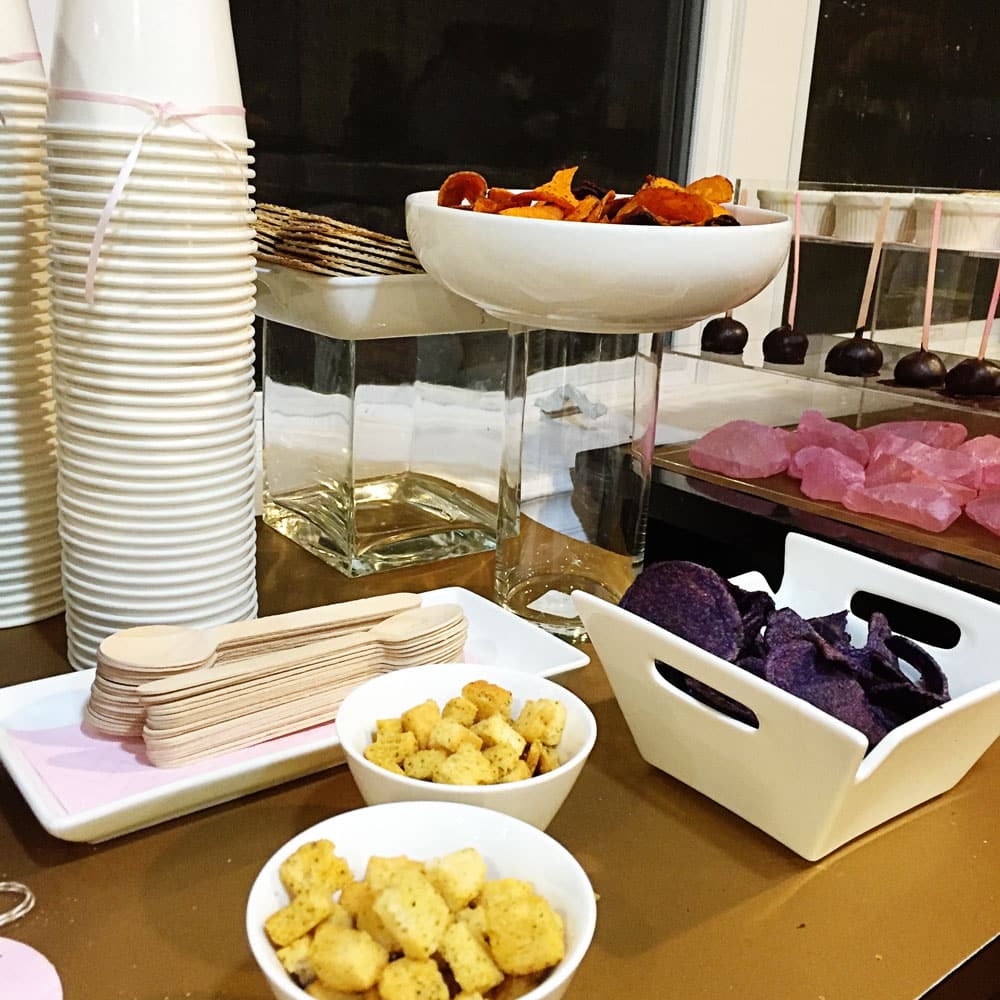 Your chargers don't match the look up your party decor? Change, leader, change. You can also use the paper as chargers (as in the images above)
Line white platters or lucites with your paper.
 Coordinate the entire look and update your overused serving platters by lining with paper (shown here under the spoons).
Create matching dessert tags from the same paper!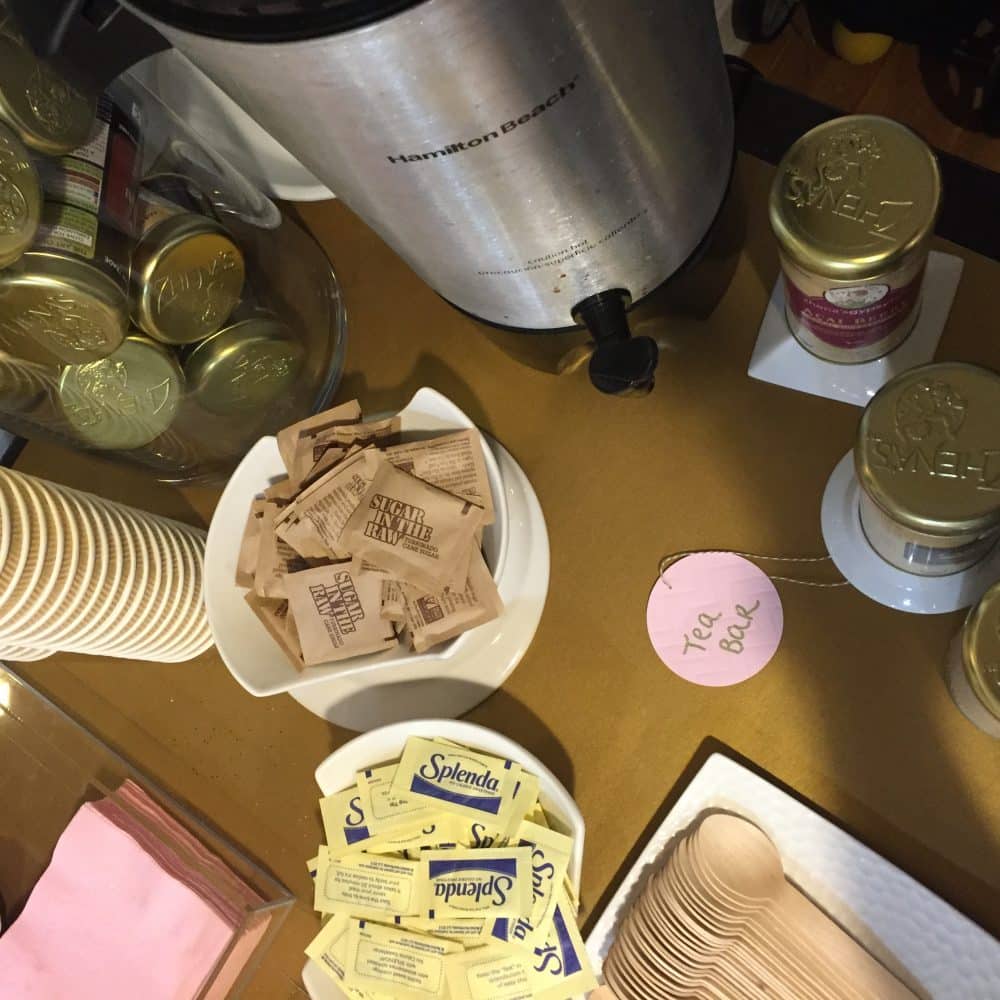 These tags coordinated with all the pinks. Use a jumbo hole punch, available at craft stores (I get a lot of use out of my jumbo hole punch, see another idea below!)
Cover dollar store vases with paper.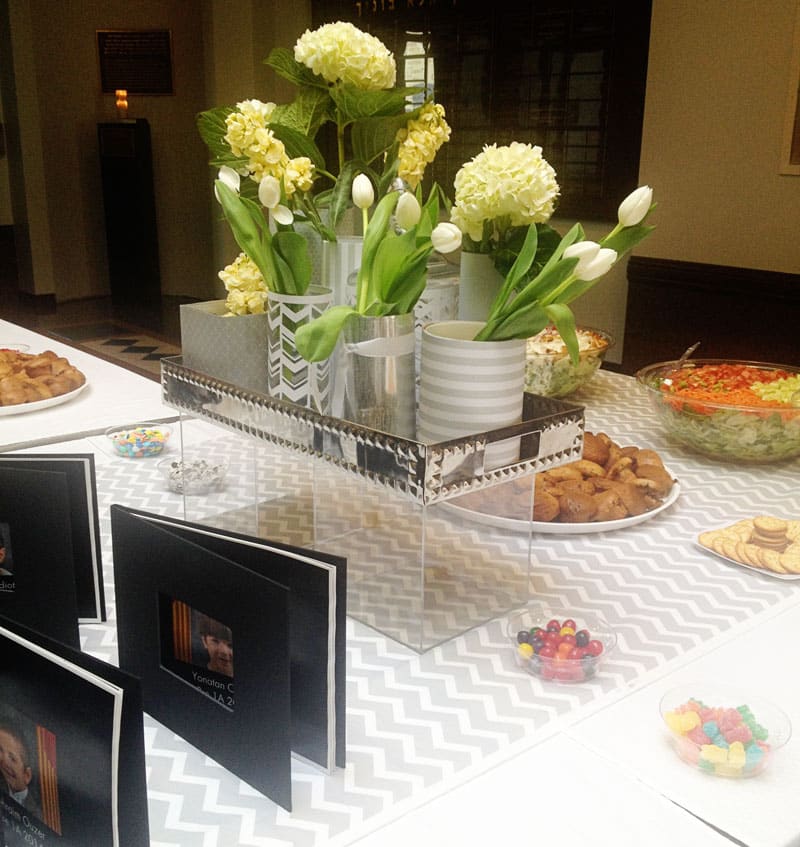 Simply wrap around, trim to size, and secure. Presto, centerpieces that match your decor.
Pop Out a Placemat.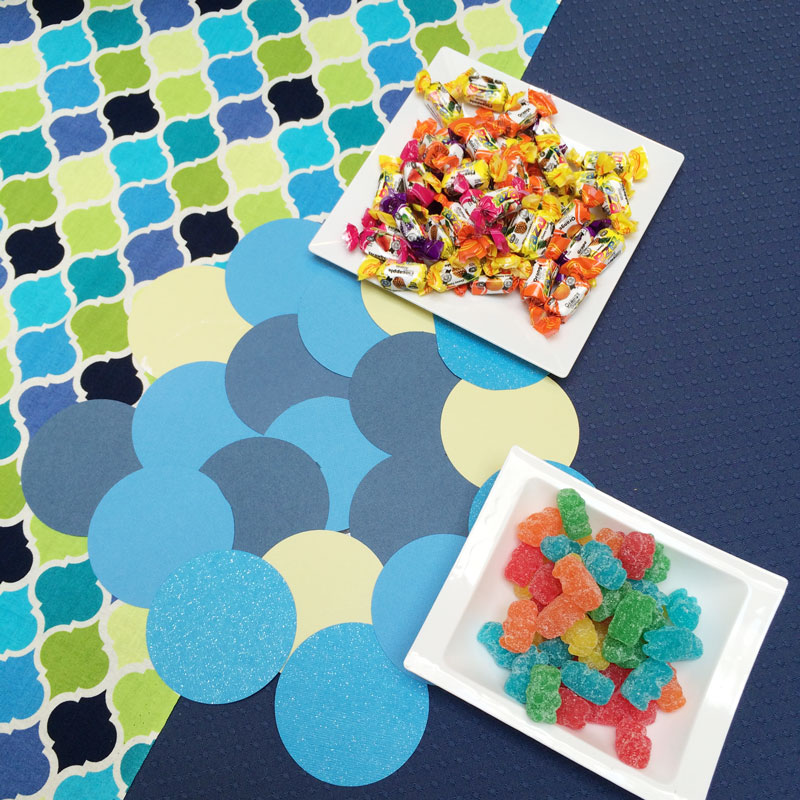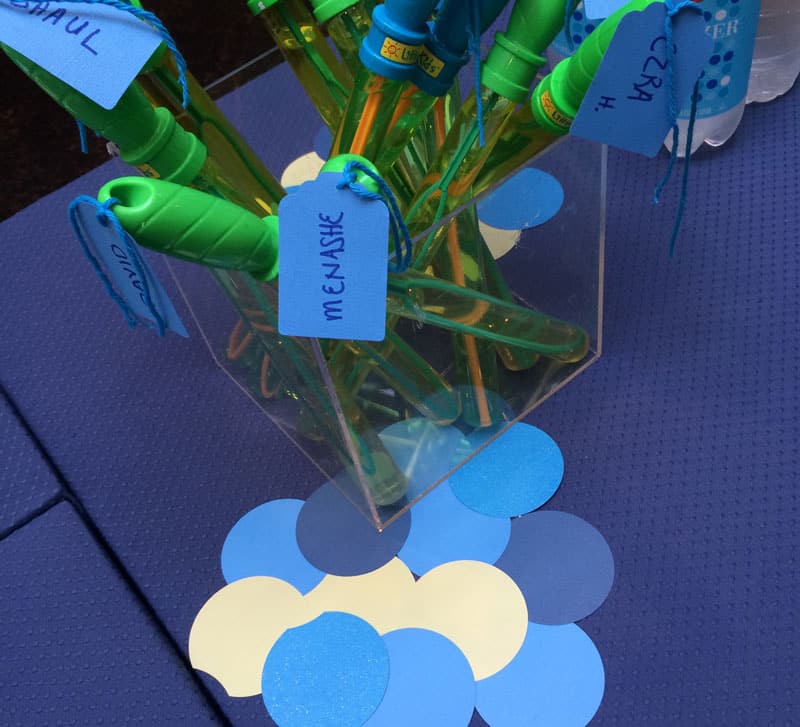 Use a jumbo hole punch to create fun placemats from paper (use them as actual placemats or just table accents).
Part Decor Trick 2: Using Spray Paint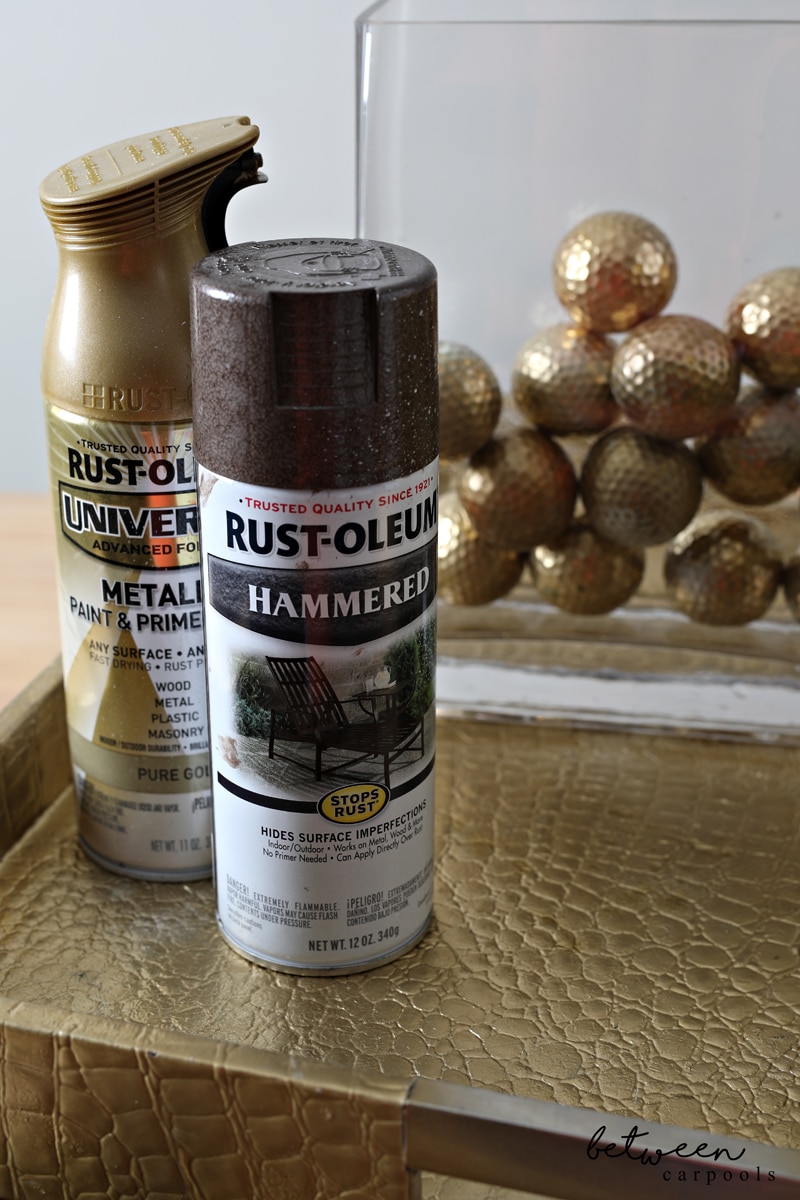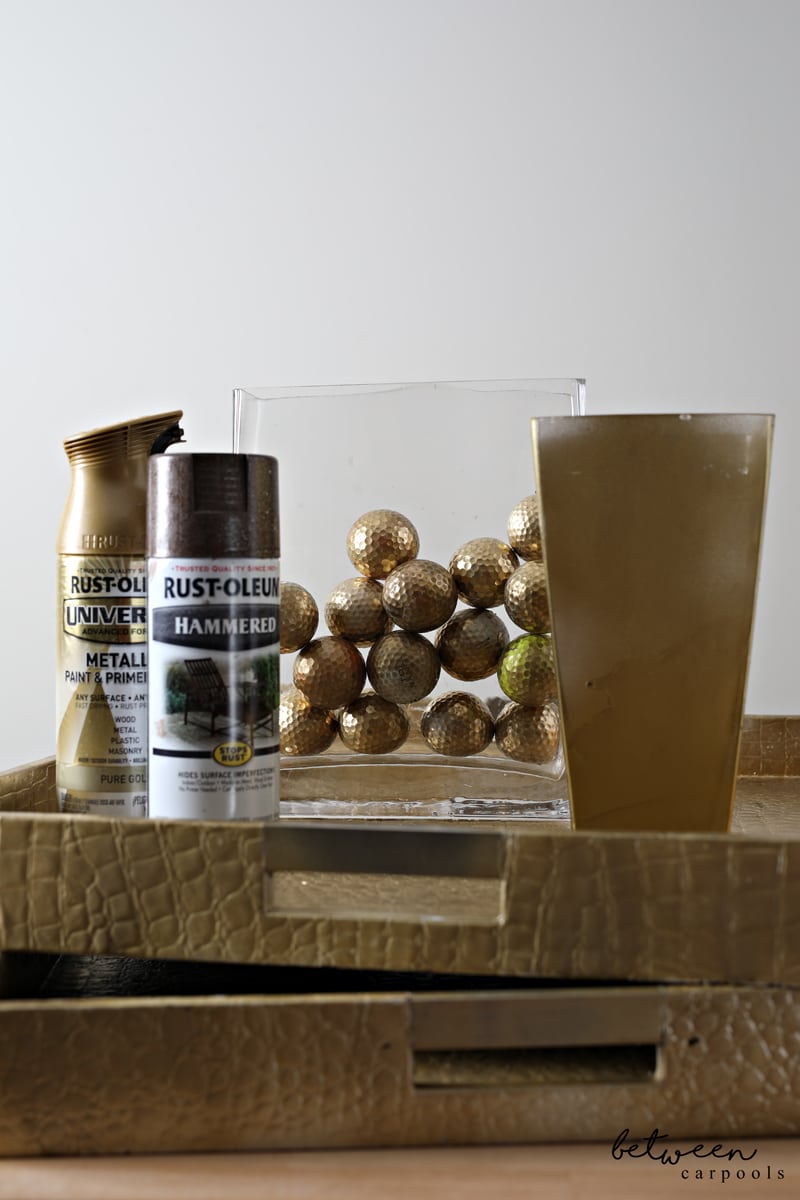 Every party of mine usually gets its own bottle of spray paint.
Color and transform.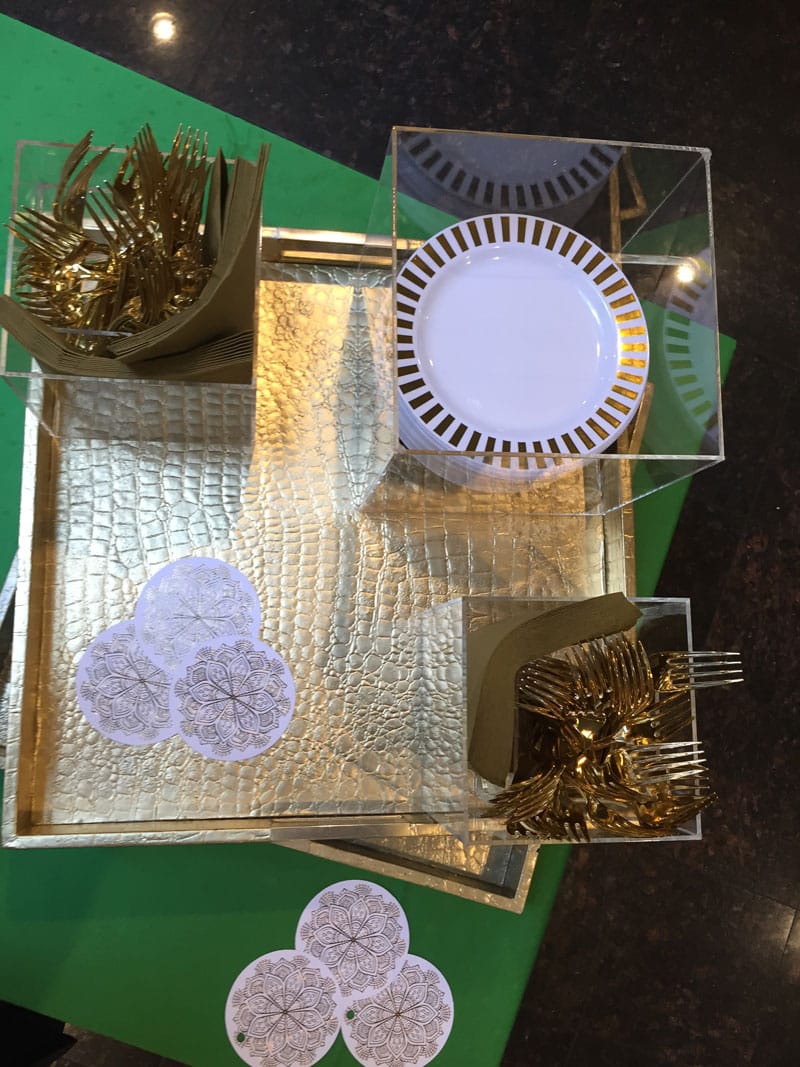 I have a few Home Goods trays that I transform to match my chosen color scheme and they really add a lot. Like I do with paper, I also spray a bunch of vases to match my scheme. Spray paint is much more versatile than paper because the vases can be any shape (you know all those random sized glass vases you receive along with a gift of flowers?) and still coordinate. I love mixing and matching odd-shaped things. The color makes it work. Think about what else you have around the house that can get the spray paint treatment (things you don't usually use and aren't expensive) and enhance your party.
Keep it clear.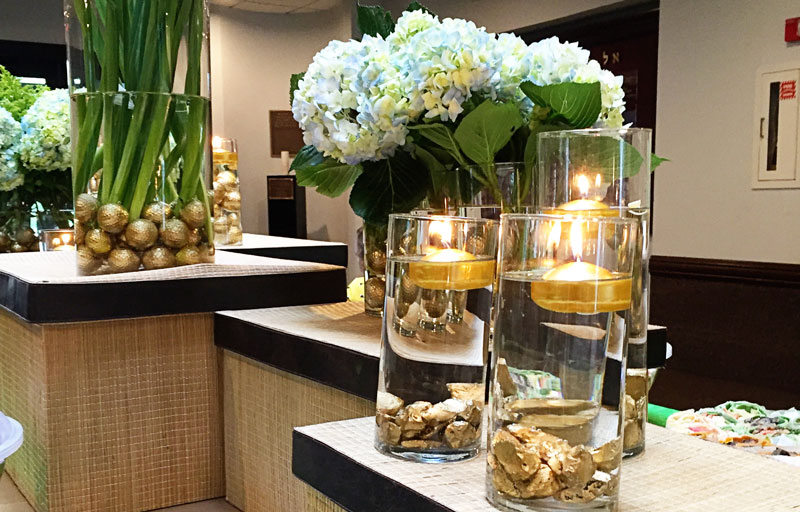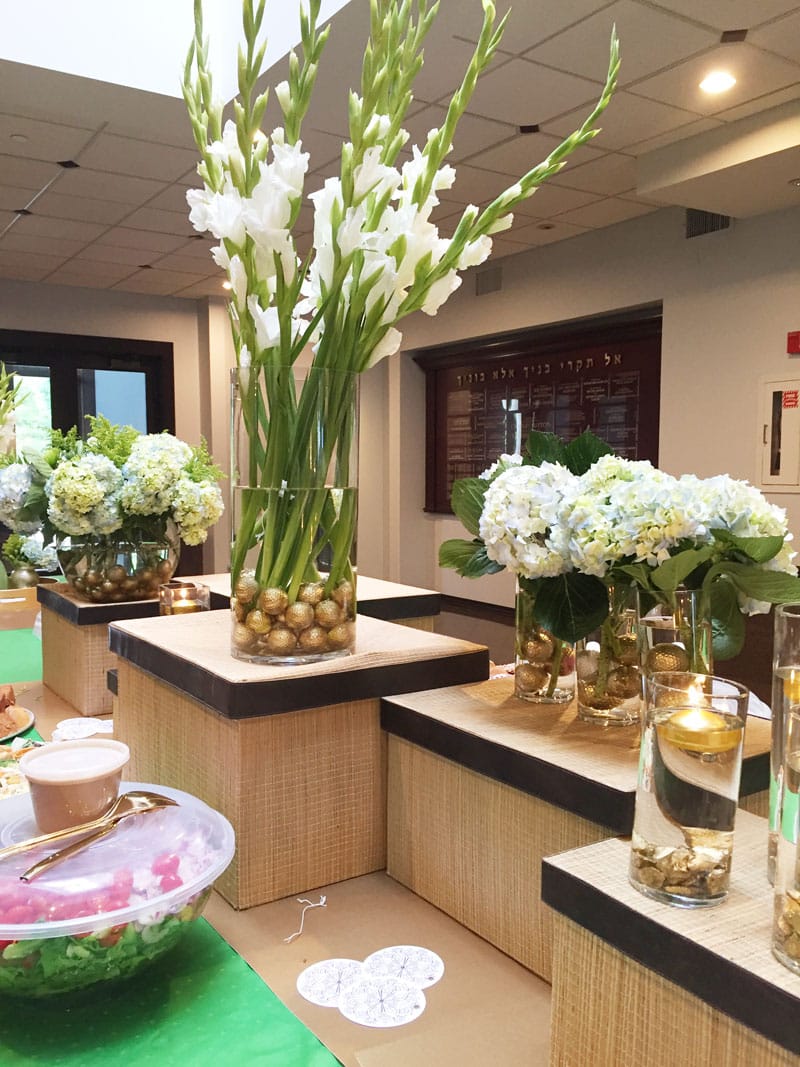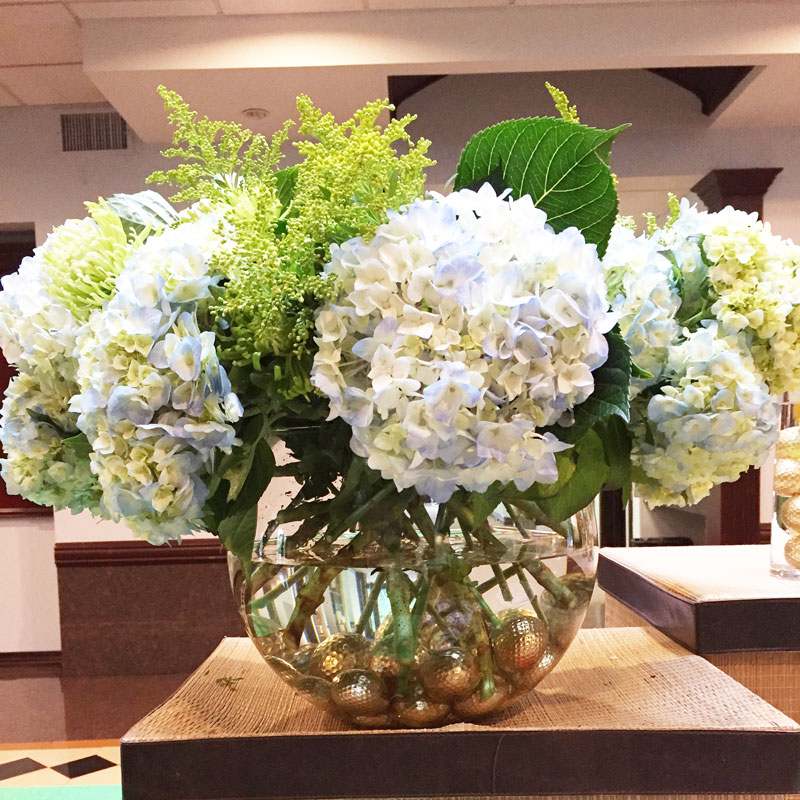 I make sure that at least half of my vases remain unpainted. It's always great to complement a color vase with a clear vase that has something of the color scheme inside (clear vases also have many more uses besides holding flowers). Spray some rocks to go into the water beneath your flowers…or even something that matches your theme…like golf balls. Note: the flower budget for this entire table was only around $40 though it looks like much more! That's because most of the vases simply featured candles.