Is making your pre-Shavuot cheesecake a big job? No more. This is the recipe you'll go back to again and again.
Being a food writer, for the past bunch of years, every time Shavuot rolled around I would always experiment with different types of cheesecake. Some were easy, some were hard, and many were a big check of the pre-Shavuot list because of the time and effort they took to bake.
But, honestly, all my husband would  ever talk about when he came home from learning after the first night of Shavuot was the simple, classic cheesecake that the rebbetzin had brought to shul for the men to enjoy.
And so, years ago, I called her up for the recipe (and permission to share), which she graciously supplied. But something wasn't right. The cheesecake I was making wasn't the cheesecake my husband always described as: "Aaaahh…the rebbetzin's cheesecake."
Then, last year, I saw her in the supermarket right before Shavuot. That was my opportunity to confirm the ingredients. And as it turned out, I had the wrong amount of cream cheese. Now, I've been making the right recipe ever since (and no others!) and there's no need for any other.
First, about the crust.
I don't always use conventional graham cracker crumbs. Often, other types of crusts interest us more. The amount of crust you add depends on how much crust vs. cheesecake ratio you like, but one good rule of thumb is to simply mix 1 cup crumbs to 4 tablespoons melted butter. That usually works for me. You can add another tablespoon melted butter or oil if you like it a little wetter. Graham alternatives I use are Lotus cookies, Cinnamon Toast Crunch, and this year I made my cheesecake crusts using crushed cornbread crisps for a crust that takes like corn muffins (1 cup cornbread crisp crumbs + 3 Tbsp sugar + 4 Tbsp melted butter). (Note that while these are O-U your local kosher grocery carries these cornbread crisps made during a Pas Yisrael run).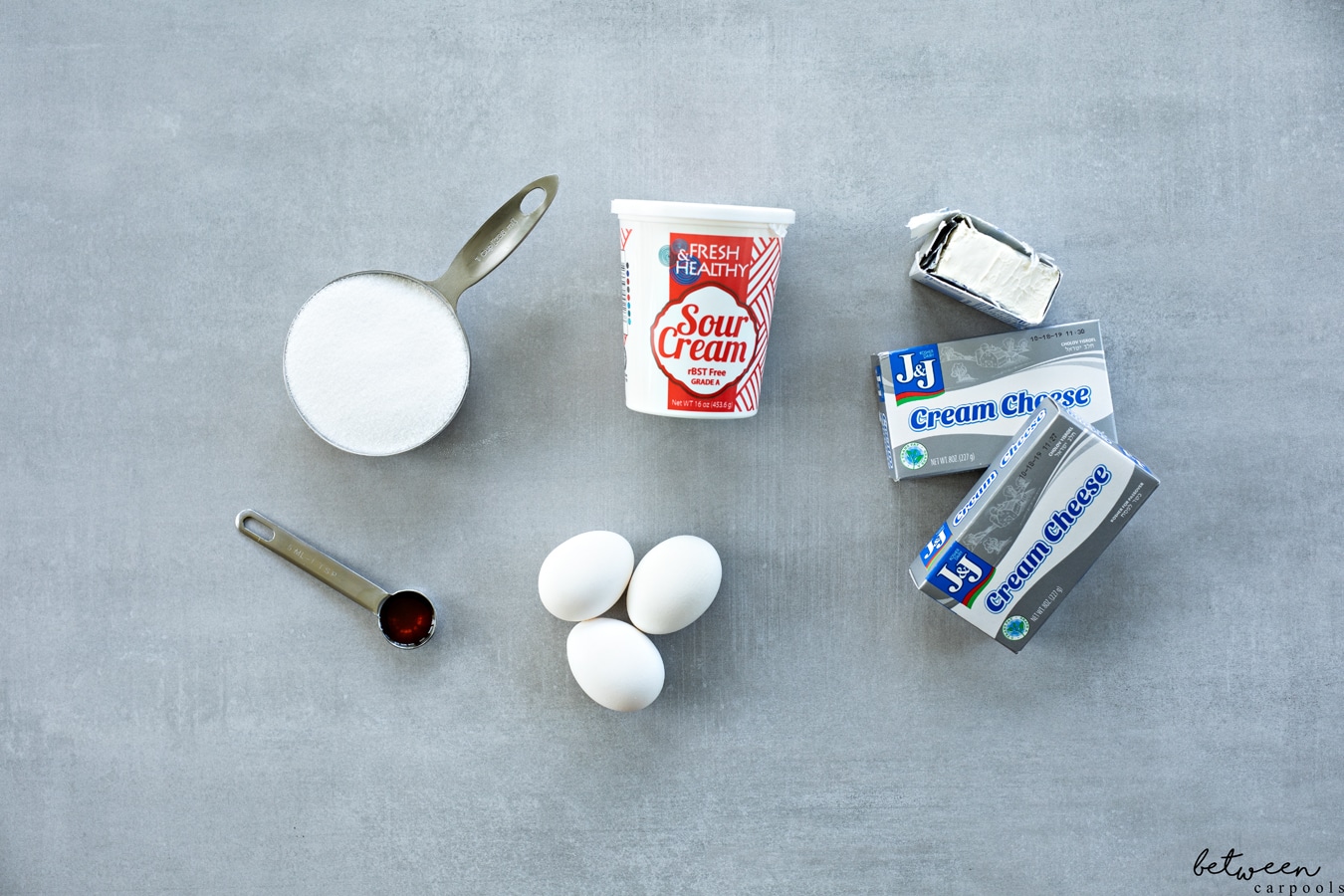 The ingredients couldn't be simpler.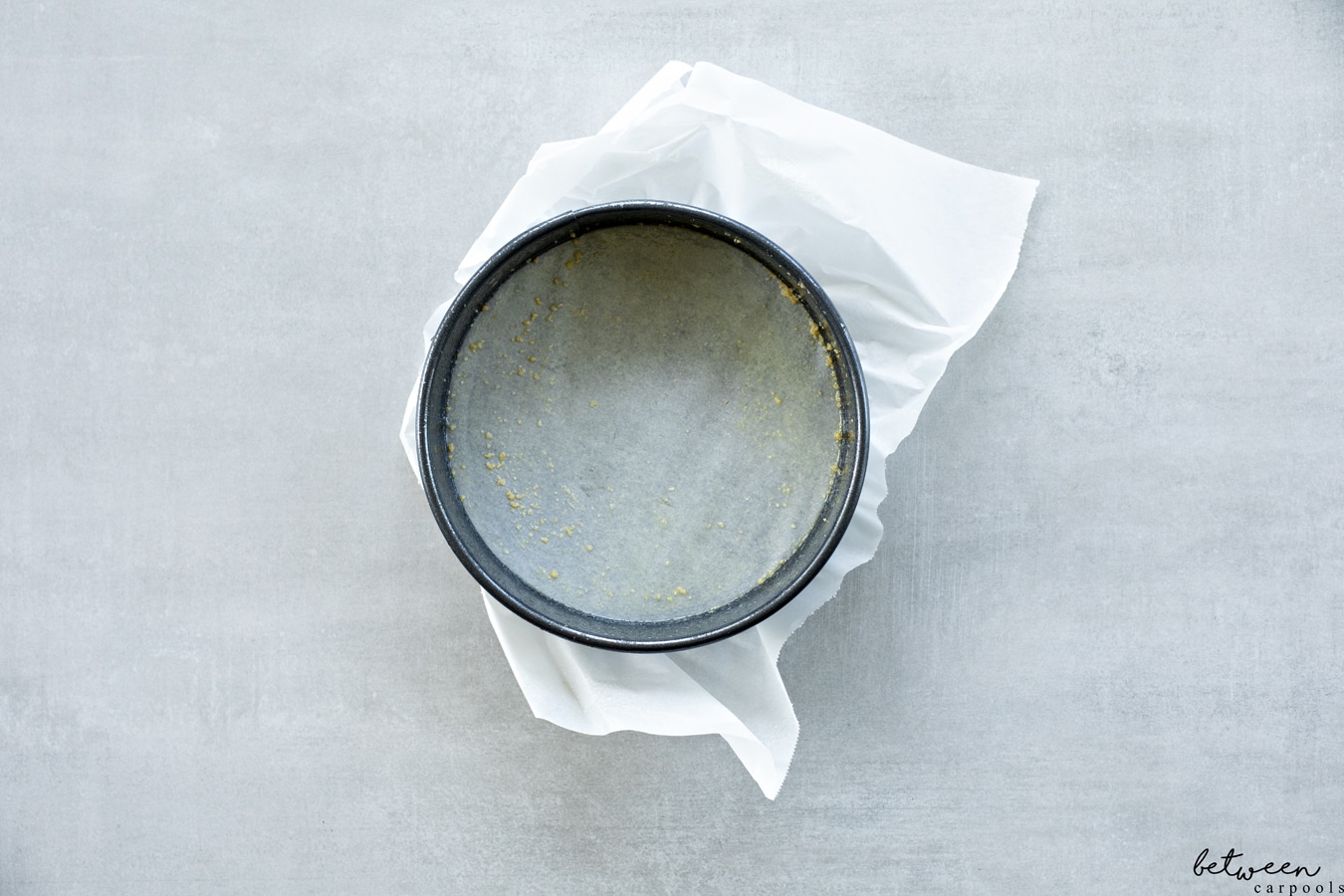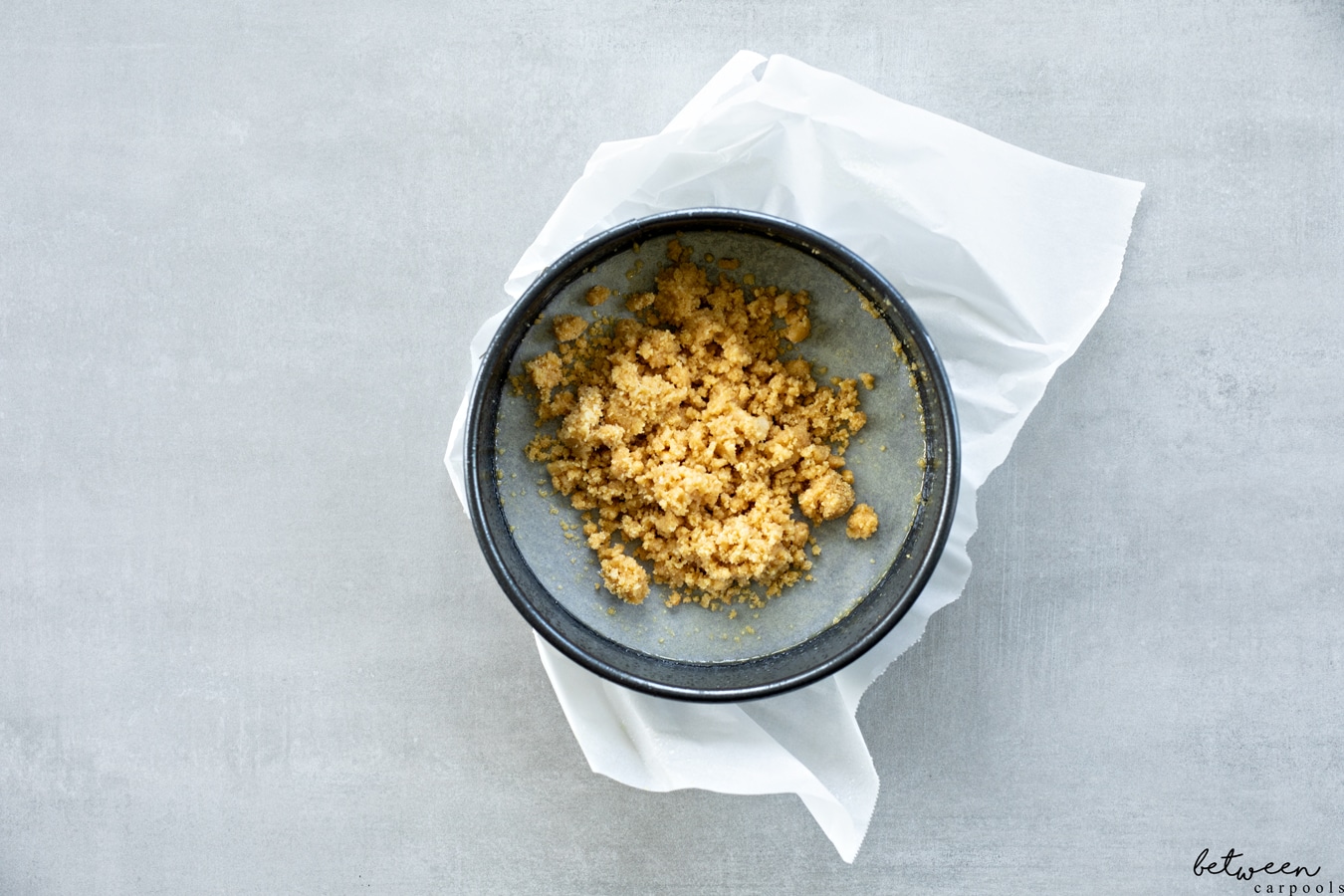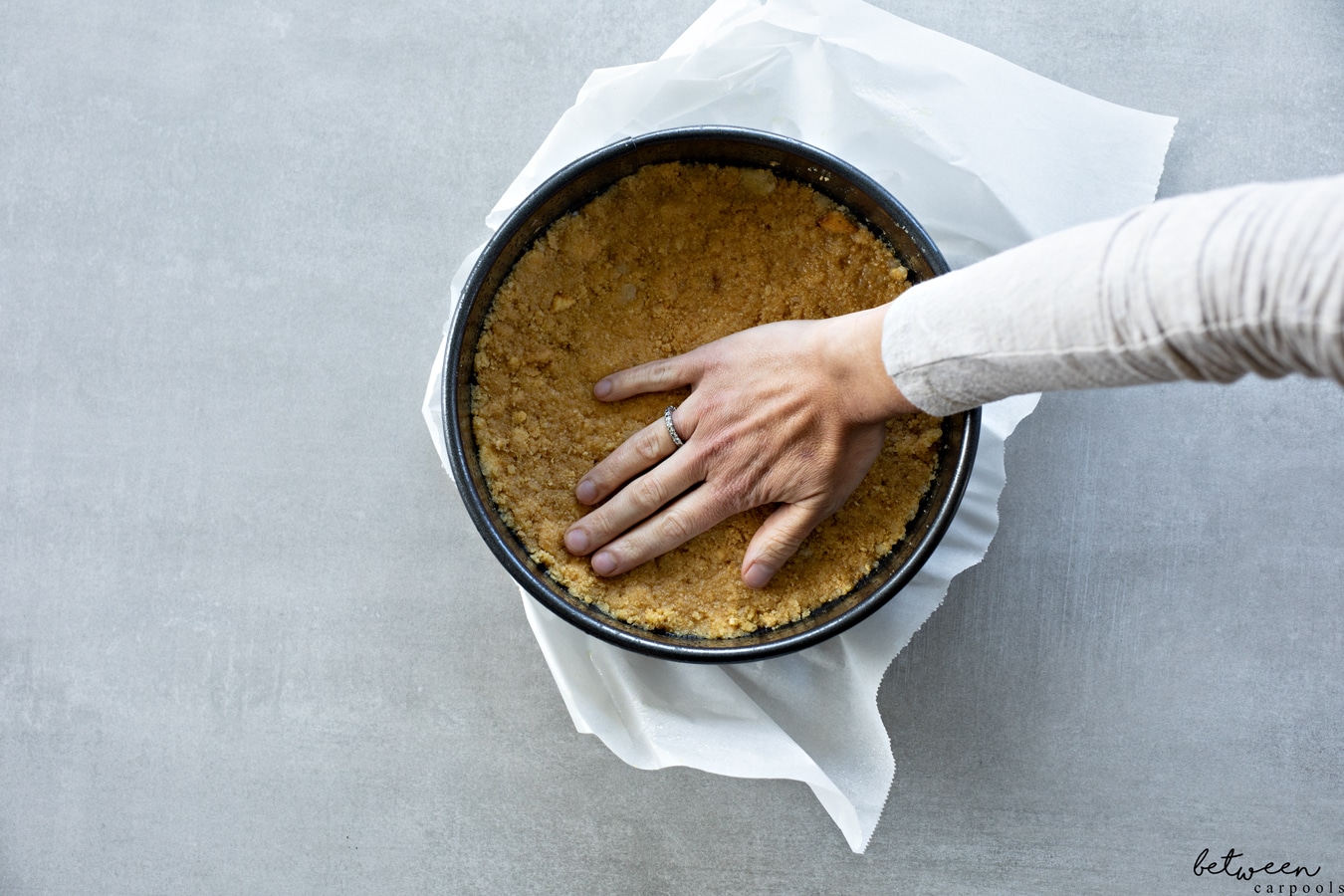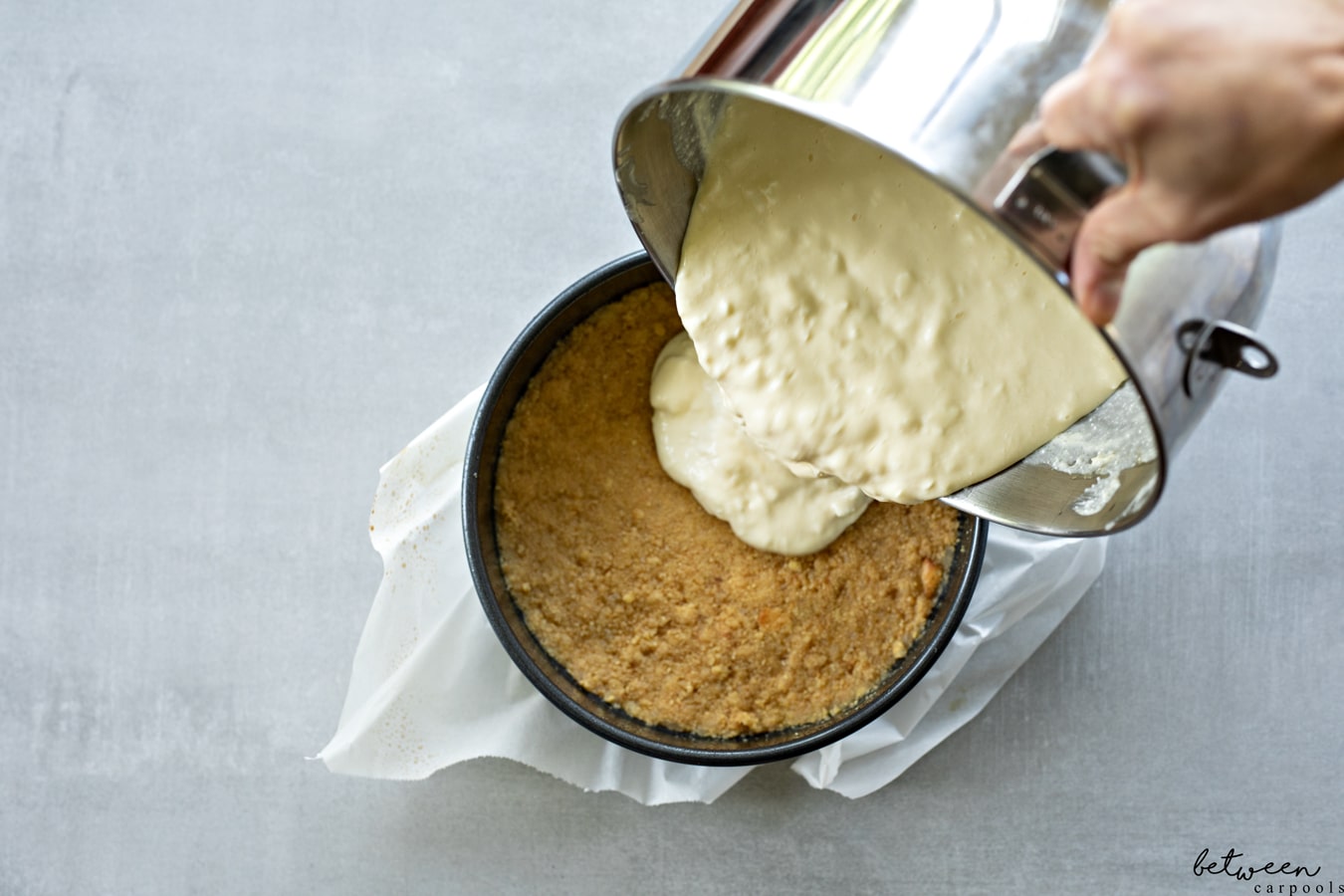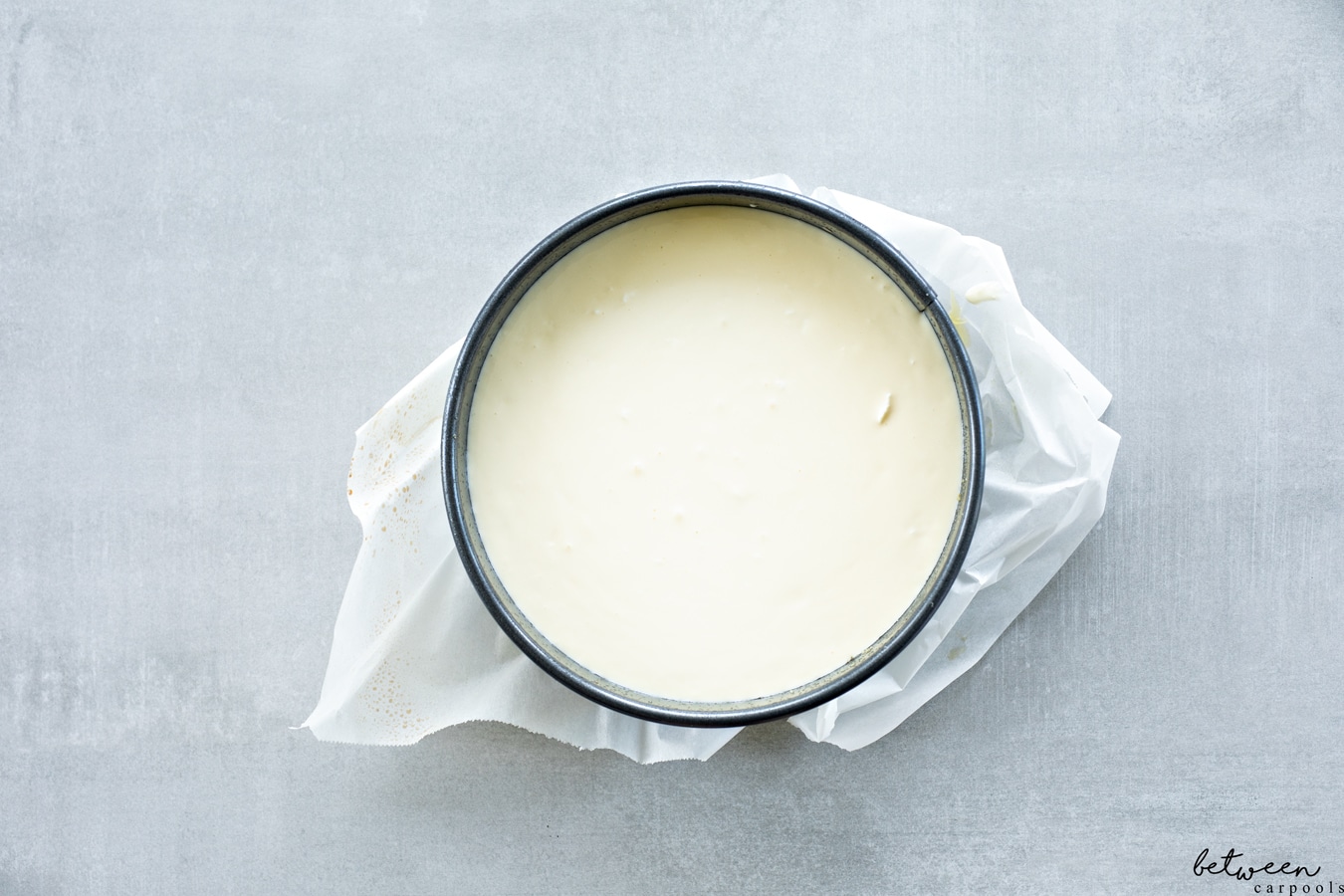 Just mix in the mixer and pour over the crust.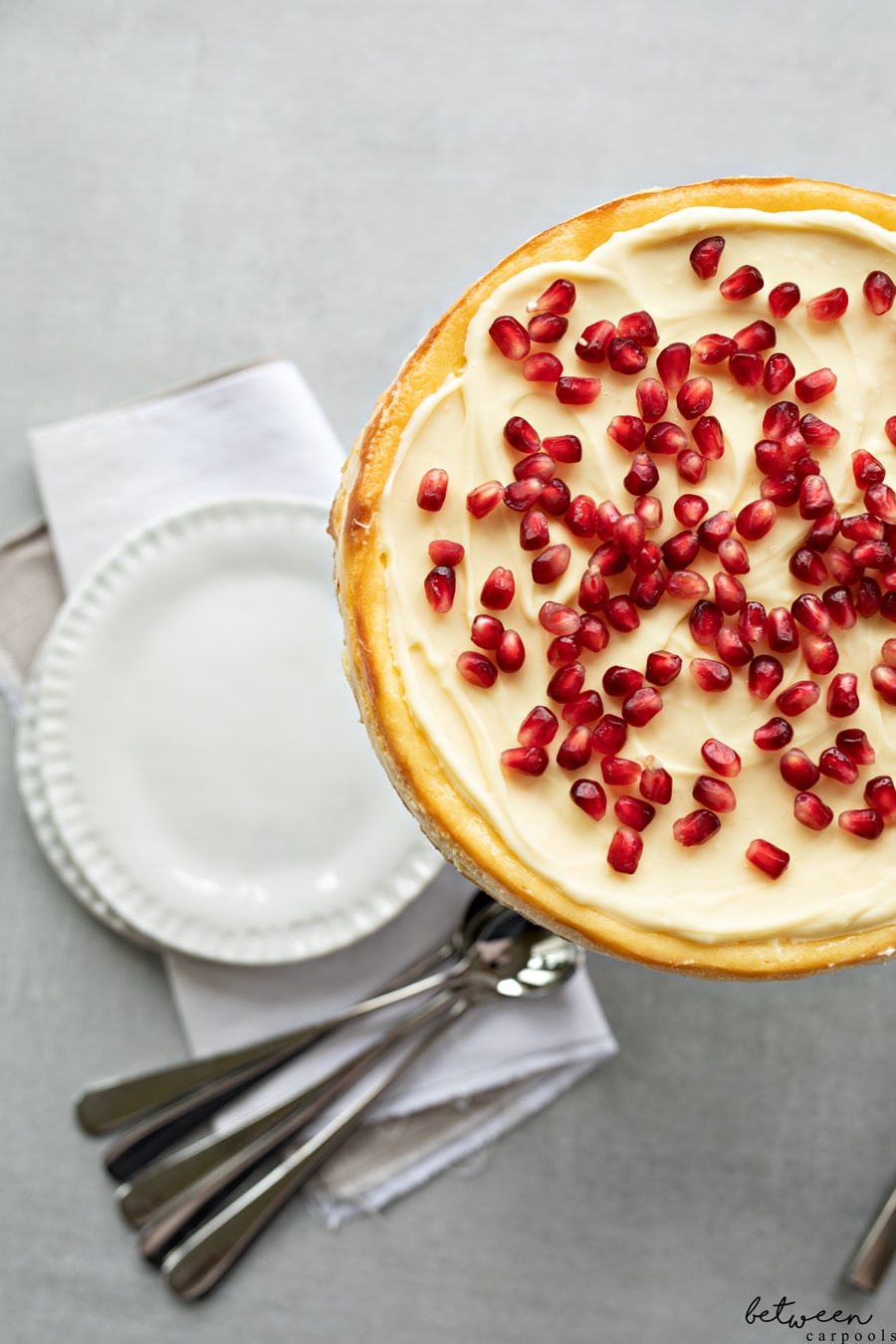 The Rebbetzin's Cheesecake
Ingredients
Desired crust (about 2 cups crumbs + 1 stick melted butter)
Cheesecake Filling:
2 ½ 8-ounce bars cream cheese
1 (16 ounce) container sour cream
3 eggs
1 cup sugar
1 teaspoon vanilla
Desired toppings (we used melted white chocolate and pomegranate seeds)
Instructions
Preheat oven to 350⁰F.  Grease and line a springform pan with parchment paper. Line a 9-inch springform pan with parchment paper and grease the sides. Press crust into springform pan.
In the bowl of an electric mixer, combine cream cheese, sour cream, eggs, sugar, and vanilla. Pour over crust. Bake for 45 minutes, until golden on top.
Turn off oven heat and leave cheesecake in the oven for an additional 1 hour. Do not open the oven door. Let cool to room temperature before refrigerating. Keep refrigerated until ready to serve. Top as desired.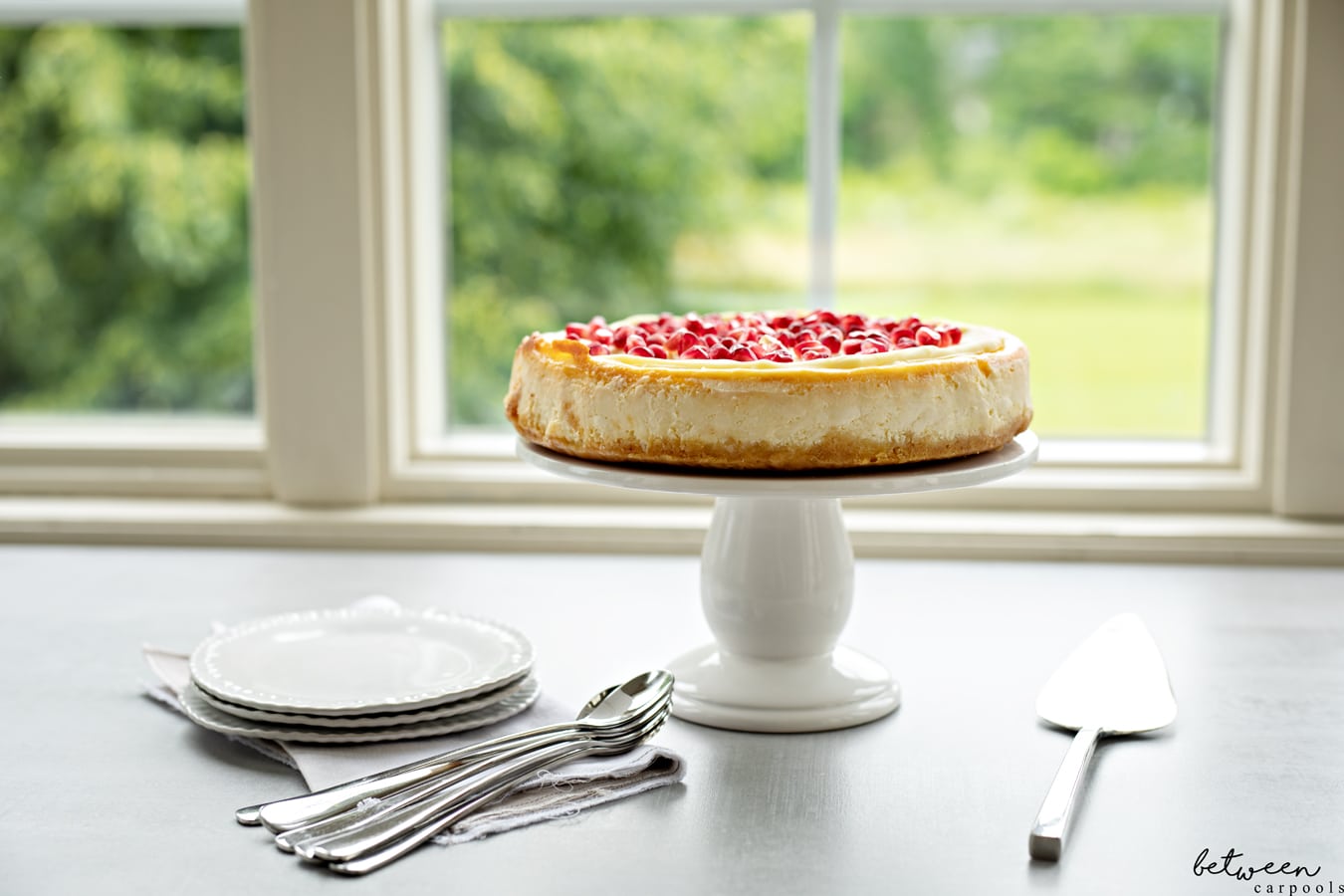 How to Make Cute Mini Cheesecakes Like the Pros