Feel like you don't have more time to learn how to grow your business? Podcasts can be the answer. 
I am the queen of podcasts! And I'll tell you why. Podcasts are filled with great information. It's a great way to learn and be productive while doing other tasks in your life. I'm folding laundry, I've got a podcast on. I'm at the gym, I'm listening to a podcast. Yes, I know, I'm a podcast geek. But there's no shame in that at all because it's become my secret to some real success in running my business. Podcasts have been the most informative place for me to gain access to lots of great information.
Hi, I'm Shira Weinstein. If you know me (and you might, from all these posts on Between Carpools), I'm a lover of organizing. I took my passion for organizing and turned it into a unique niche successful service-based business. 
I had the biggest passion for helping others take care of their moves and set up their new homes, all nice and organized. As my business started to grow, I realized I needed to grow my business skills too. 
By listening to podcasts, I was able to pick up on a lot of information without it taking up any extra time. Running a business can also feel challenging and lonely, and podcasts have a way of validating your feelings about your business and push you in the right direction.  You might not pick up everything from podcasts but you'll definitely learn a lot from them as you grow.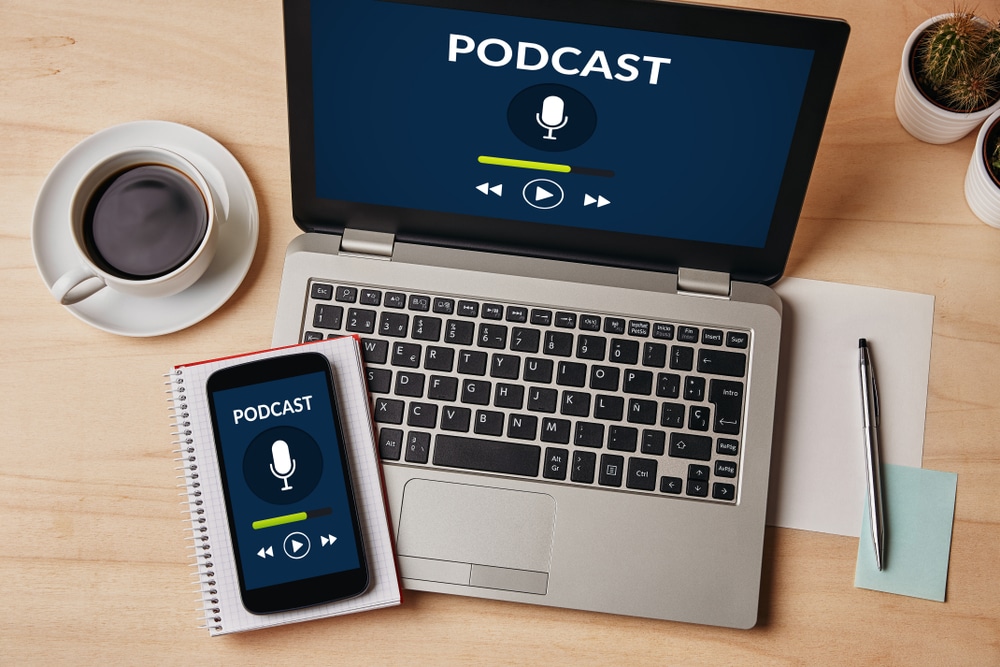 Here's a list of my top 4 podcasts that can help service-based businesses. 
The Goal Digger Podcast by Jenna Kutcher
Jenna is a pleasure to listen too!! She has so many practical takeaways. The early episodes include super practical tips in building your business. Her later episodes aren't as relevant but are still amazing!
Don't Keep Your Day Job by Cathy Heller
These podcasts are useful for that daily push and inspiration. Cathy talks a lot about finding the thing you love and turning it into a business. Personally I find that some of her shows are very emotion-based. I prefer more practical, applicable solutions, but I have found so many must-listen-to podcasts on her show. That's because she brings on many successful entrepreneurs and does a great job interviewing them and gaining so many practical takeaways. 
A Well-Designed Business by Luann Nigara
I also listen to interior design podcasts and am able to take great lessons from them and translate them into my own business. Luann's podcast includes some great power talks. She is also fun to listen to and is a great interviewer.
Boss Maidel by Chani Ehrentrau
This is a new Jewish podcast that I was excited to find. Chani does a great job interviewing Jewish girl bosses and bringing out their stories. I love hearing how other Jewish women have built their brands and businesses.
Wow, this has been fun. To access podcasts, you need a podcast app. You can subscribe to any of these podcasts by searching for them within the app.