We could all use some gift inspiration! Here are some of our favorite gift ideas this year for kids, tweens, and teens.
You can also find more ideas on our past gift guides.
Click here for our 2021 Graduation Gift Guide with more ideas
Click here for 2020's Kids, Teens, and Tweens Gift Guide
Click here for 2019's Gift Guide: Baby and Kid Edition
Want to see some more personalized options? See this post.
Kids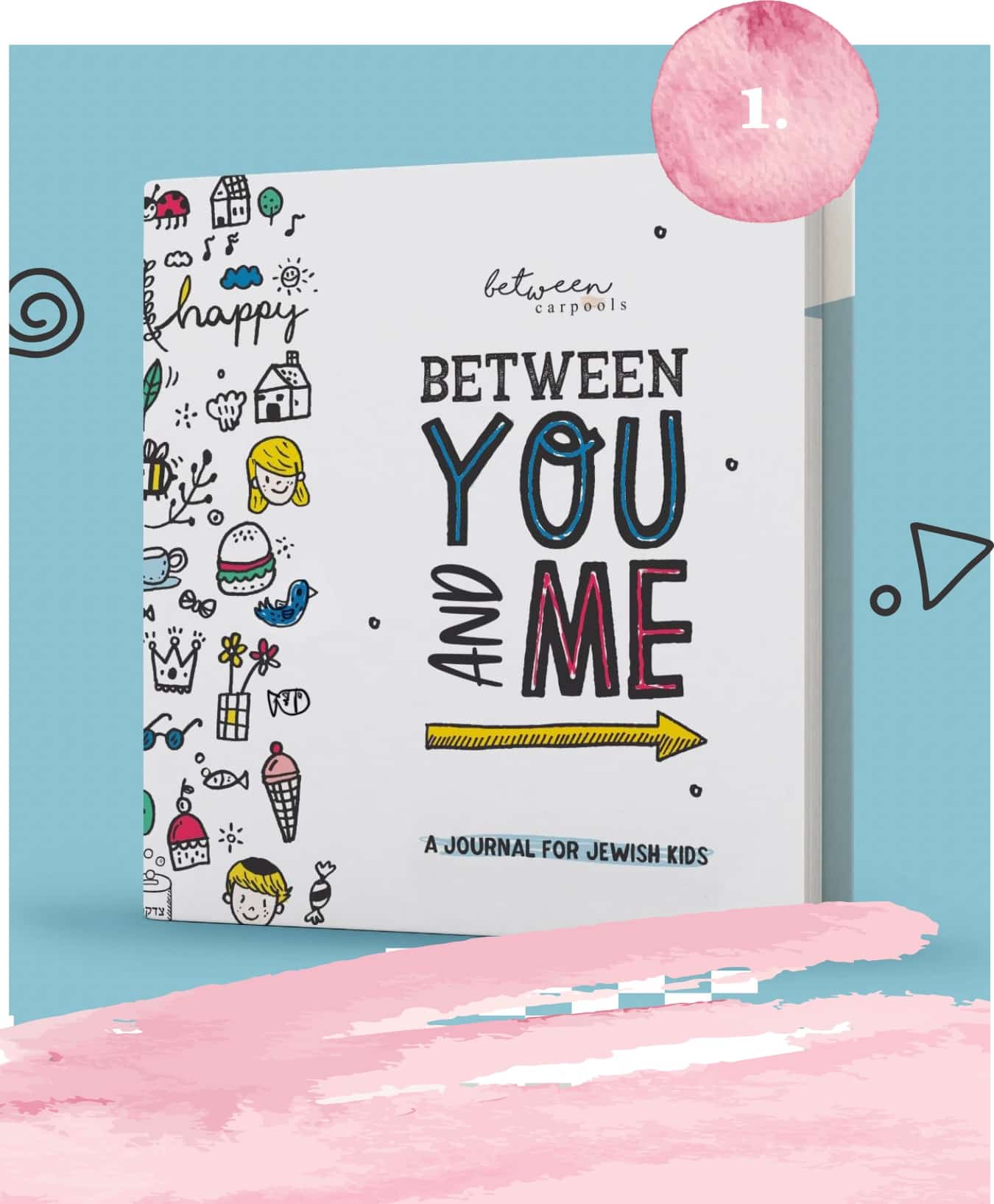 Between You and Me: A Journal for Jewish Kids
Your kids will have so much fun answering questions and learning about themselves. The Between You and Me questions are also great conversational starters. Whether your child uses it as a personal journal or it becomes a fun, family activity, you'll find that Between You and Me enriches your home and helps connect you to your kids too!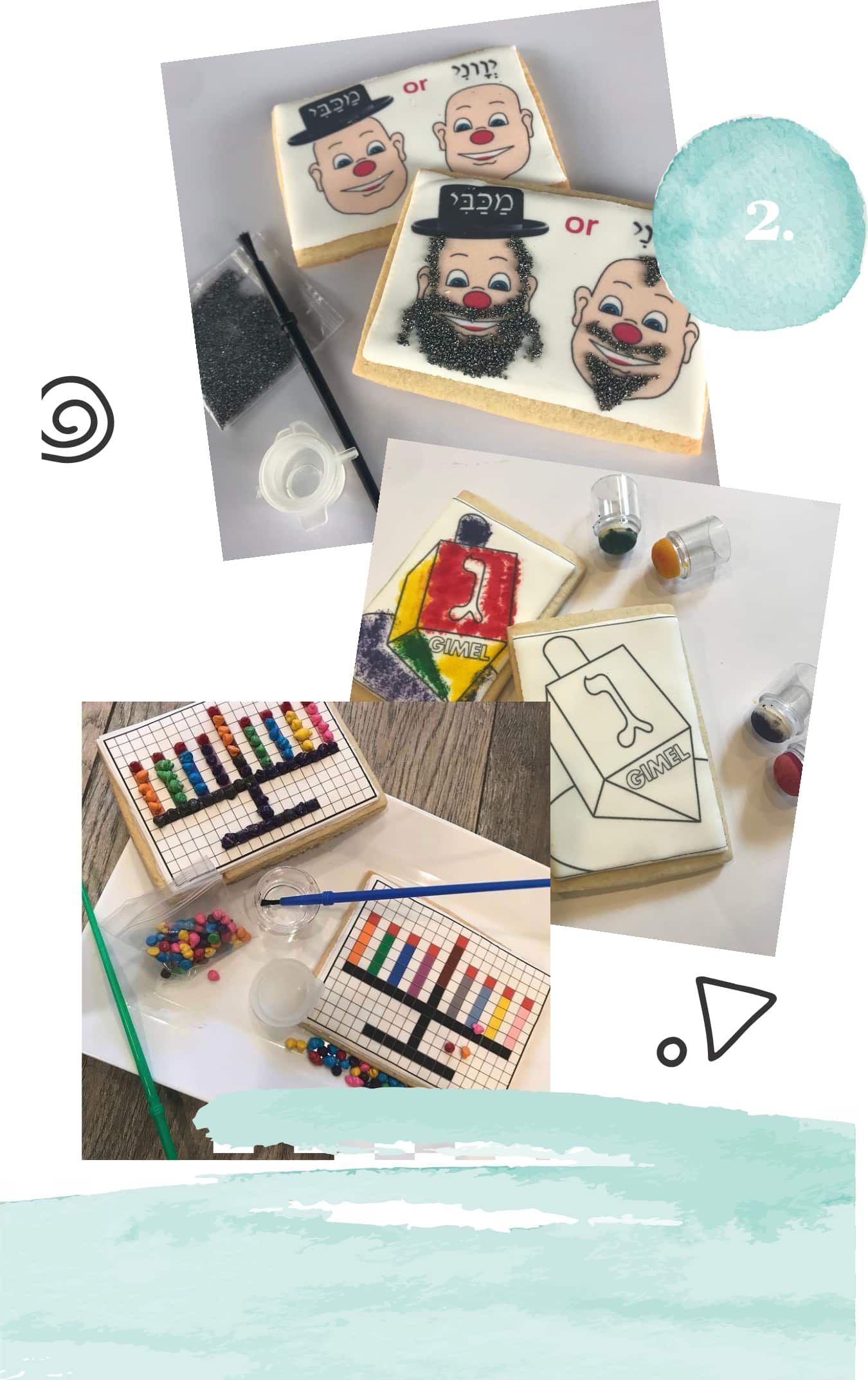 Frosted Class Cookie Kits
So cute! Besides looking adorable in their cute little pouches at your table, they are the perfect activity for your Chanukah party. They'll keep the kiddies busy and giggling while they decorate – and eat – their cookies. Choose from the Mosaic Menorah Kit, Maccabi/Yavani Kit ($12 each), or the more budget-friendly family-pack Dot Art Cookies (6 cookies for $40 with paint and applicators). To order Text/WhatsApp: 347-831-9255, email frostedclass@gmail.com or contact via Instagram @frostedclass.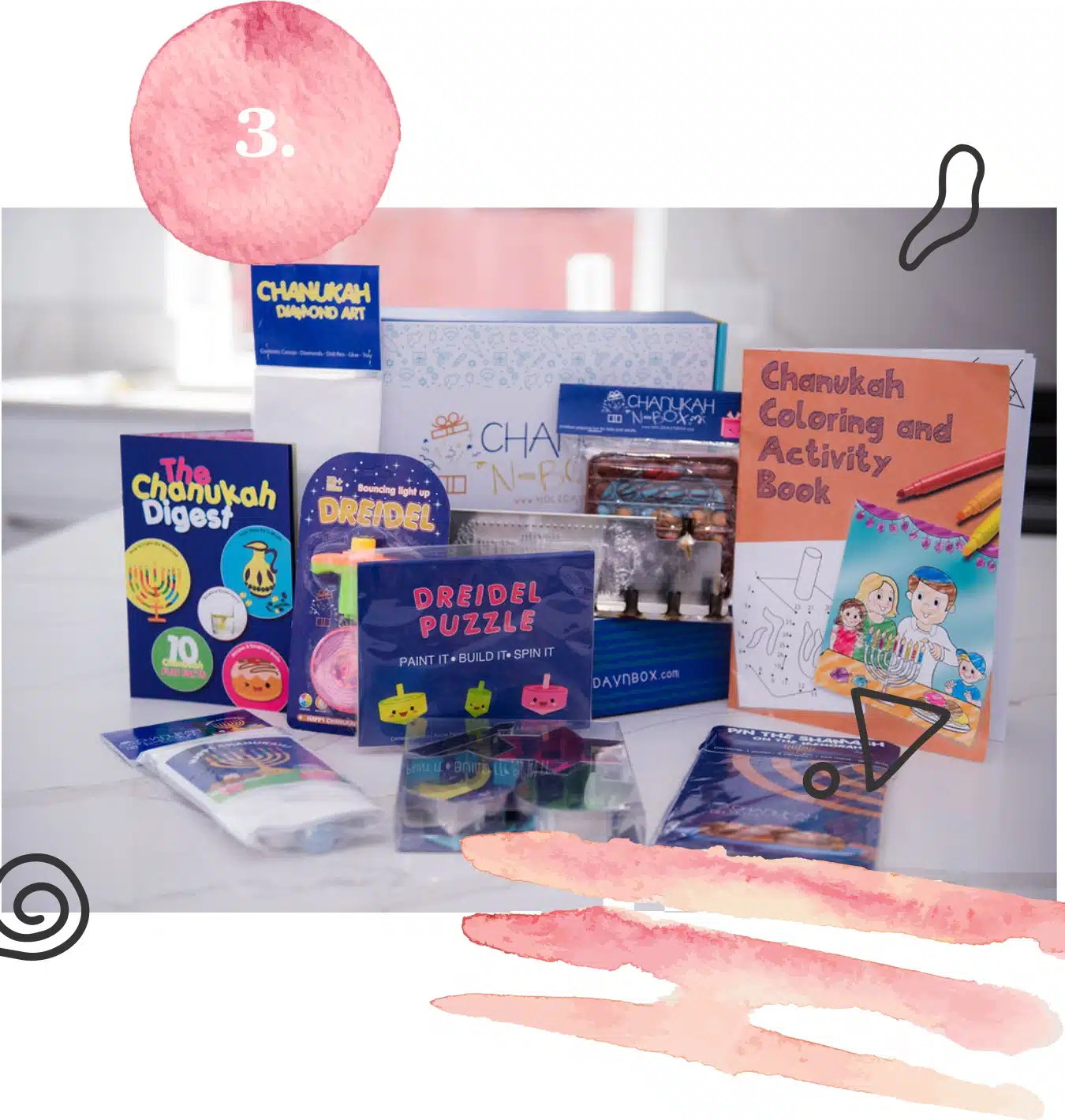 Holiday N' Box
Your Chanukah fun is set in one box! The Holiday in a Box contains inspiration, games, toys, and more to create meaningful memories with your families, including 10 custom designed items. The activities are really cute!  A 15% discount is automatically applied when ordering 2 or more boxes. Use code BCP5 for $5 off your order. Free shipping nationwide!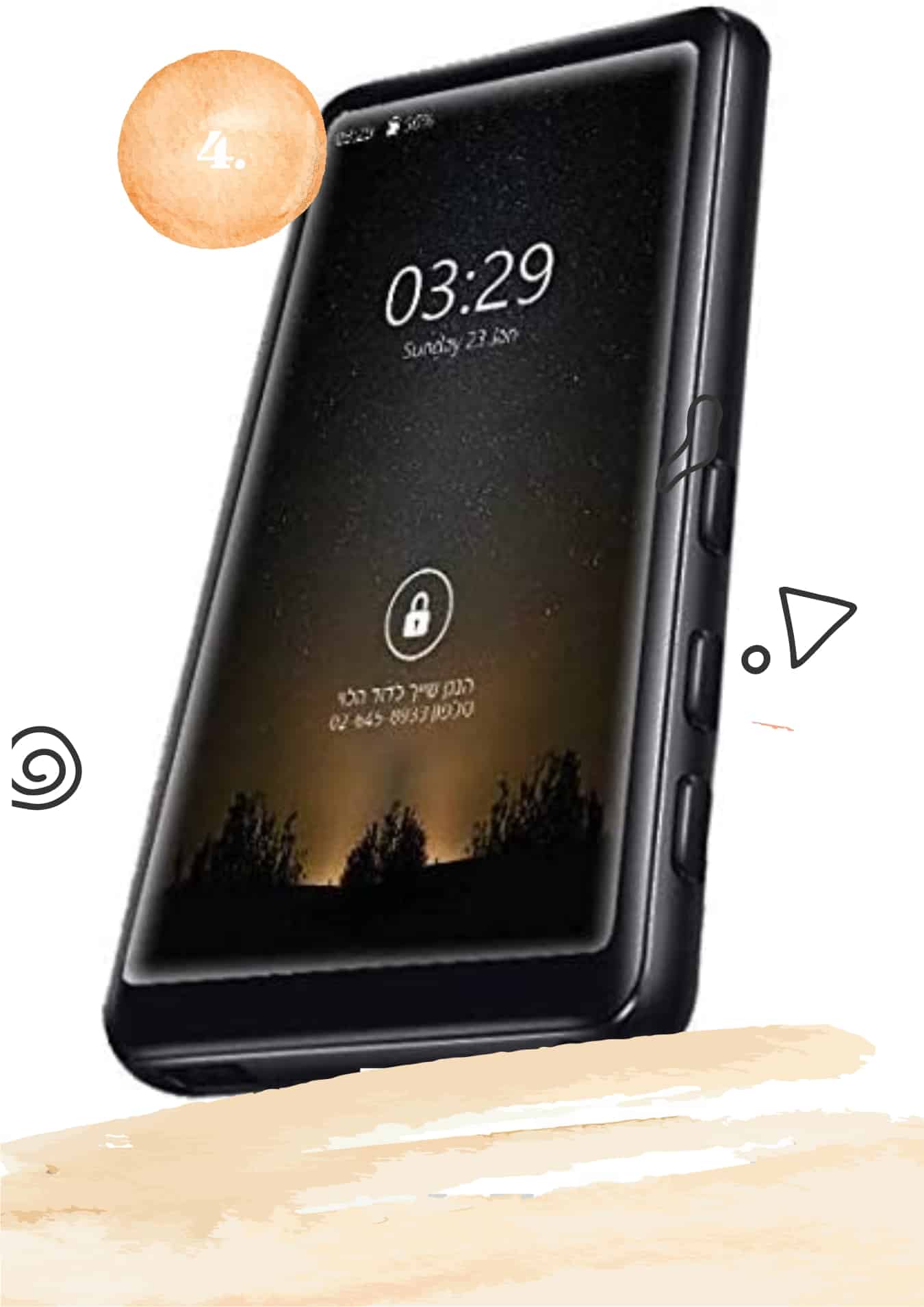 Kosher MP3 Player
This one has no radio, no pictures, and no videos, but with Bluetooth capability (on the newer model) and speakers, he can add and play music easily, and organize his music library. The player is compatible with music of all different file types, and even comes loaded with Sefarim and a Jewish calendar.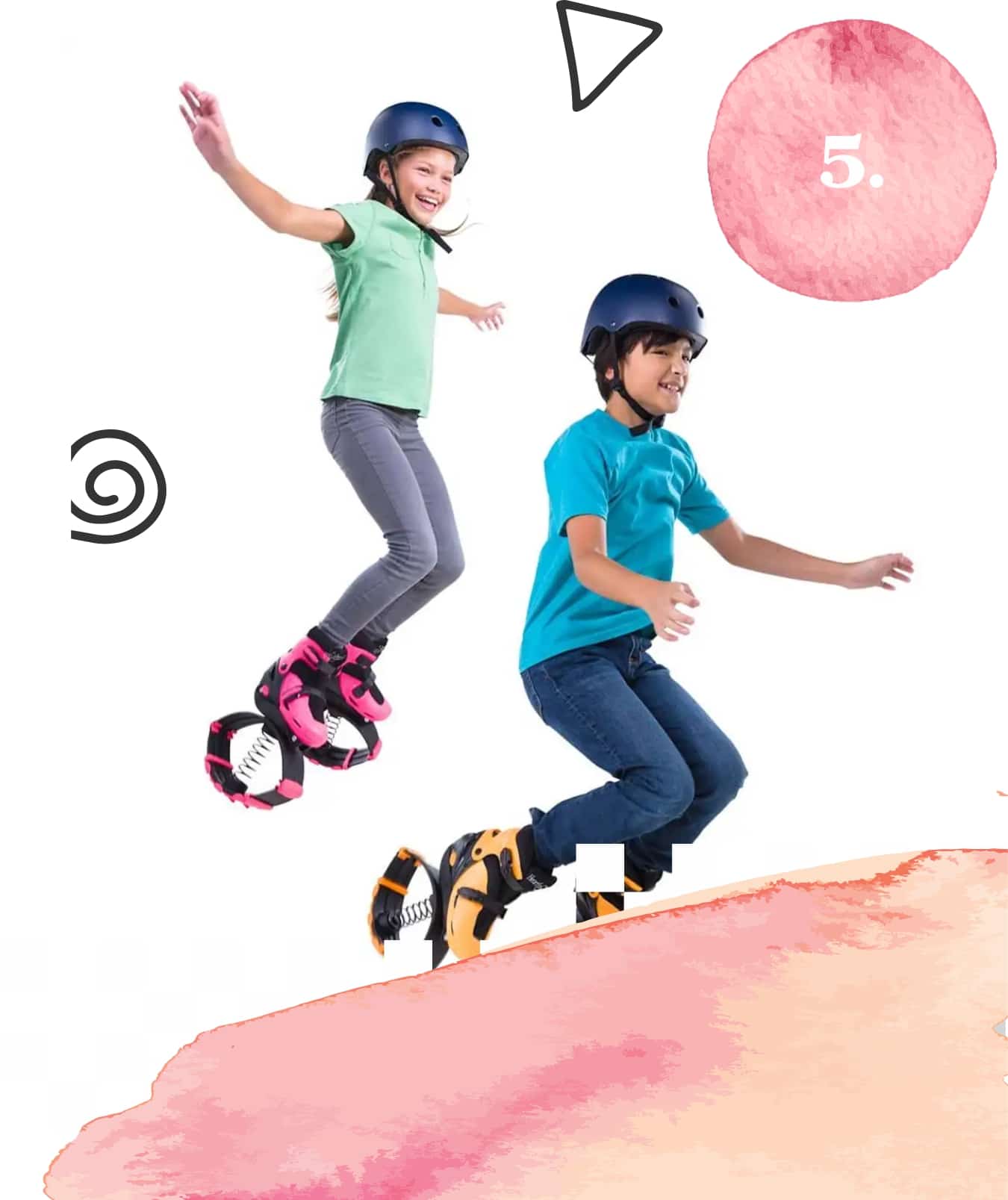 Kangoo Shoes
We have these and they're loads of fun! Kids love being able to bounce whenever they want. If you have an active kid, they'll be super excited. Great winter/indoor alternative to roller blades. We've had them for a year of bouncing already so we can vouch for the quality.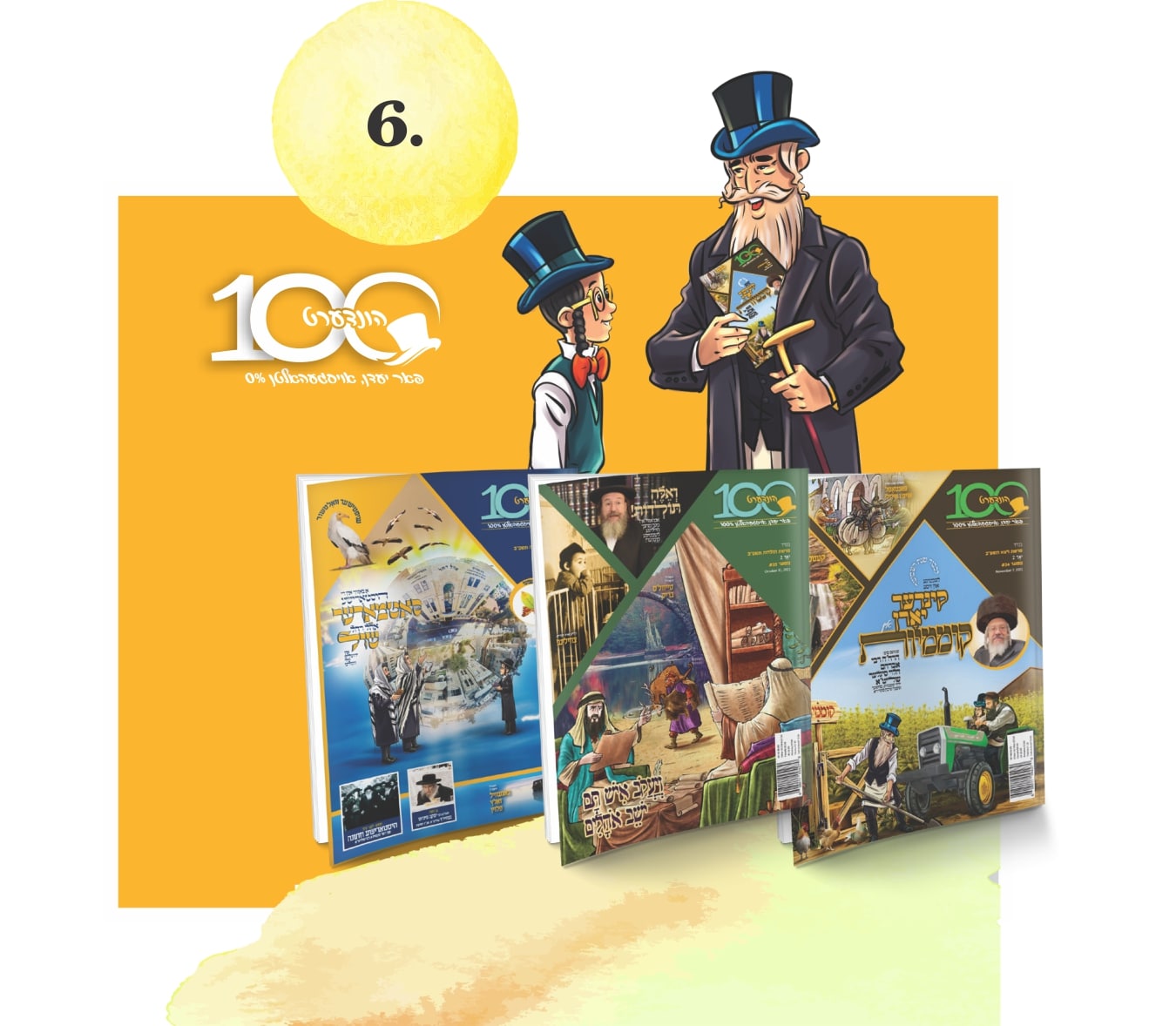 100 Publications
100 is the Yiddish magazine for kids which enriches readers with a wealth of knowledge. Subscribers enjoy random fun gifts and new subscribers also receive a free gift! Sign up online and get 4 more weeks free with code PLUS4.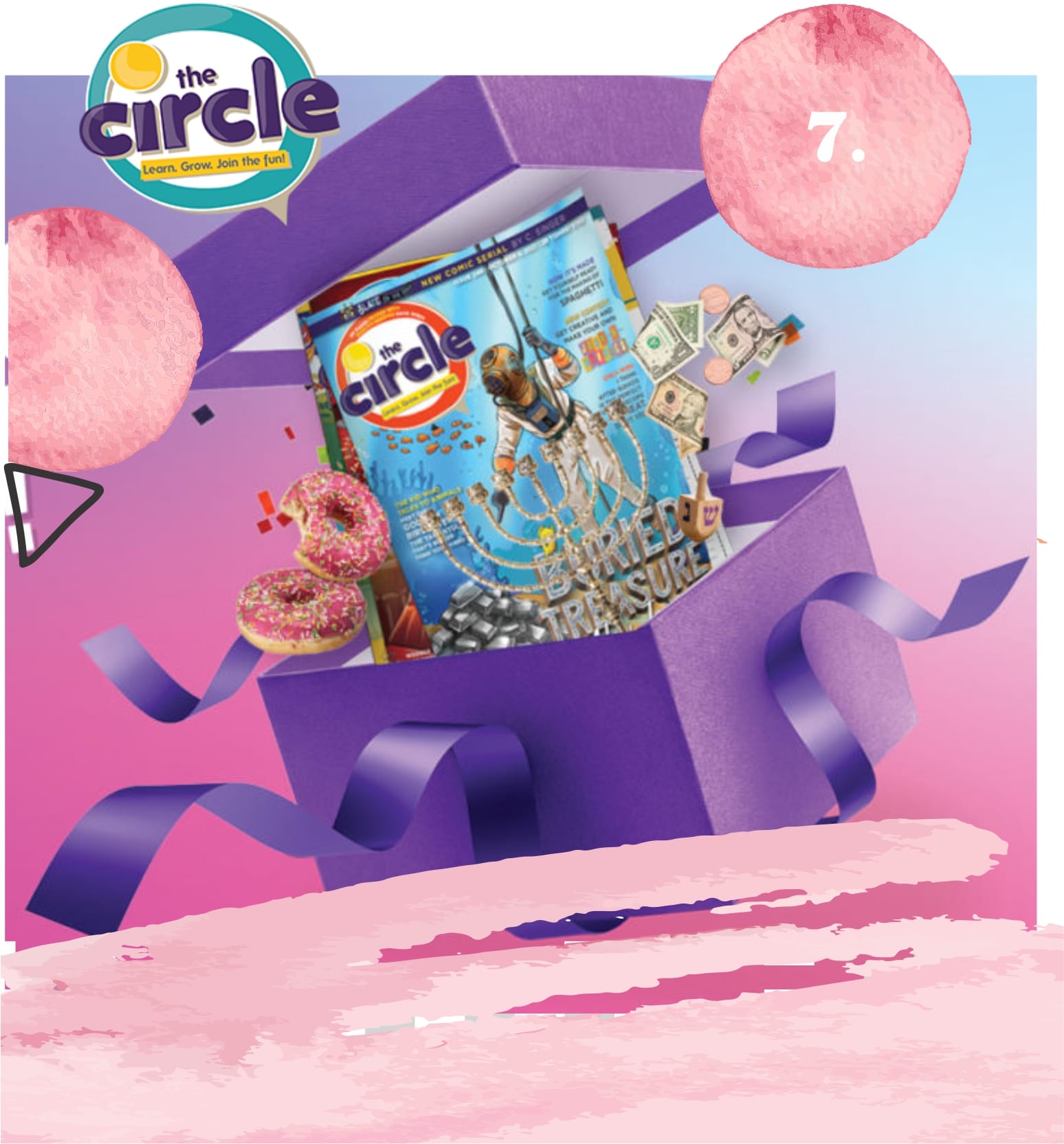 Circle Magazine
Comics. Stories. Fun Pages. Contests. From now through Chanukah, all new subscribers will receive $10 off a one-year Circle magazine subscription plus a free book when you subscribe online at www.circmag.com. Telephone subscribers save $10 on an annual subscription. Already a subscriber? Renew now to receive a free Circle comic or chapter book. Call/Text/Whatsapp 732-592-5437. Email subscriptions@circmag.com.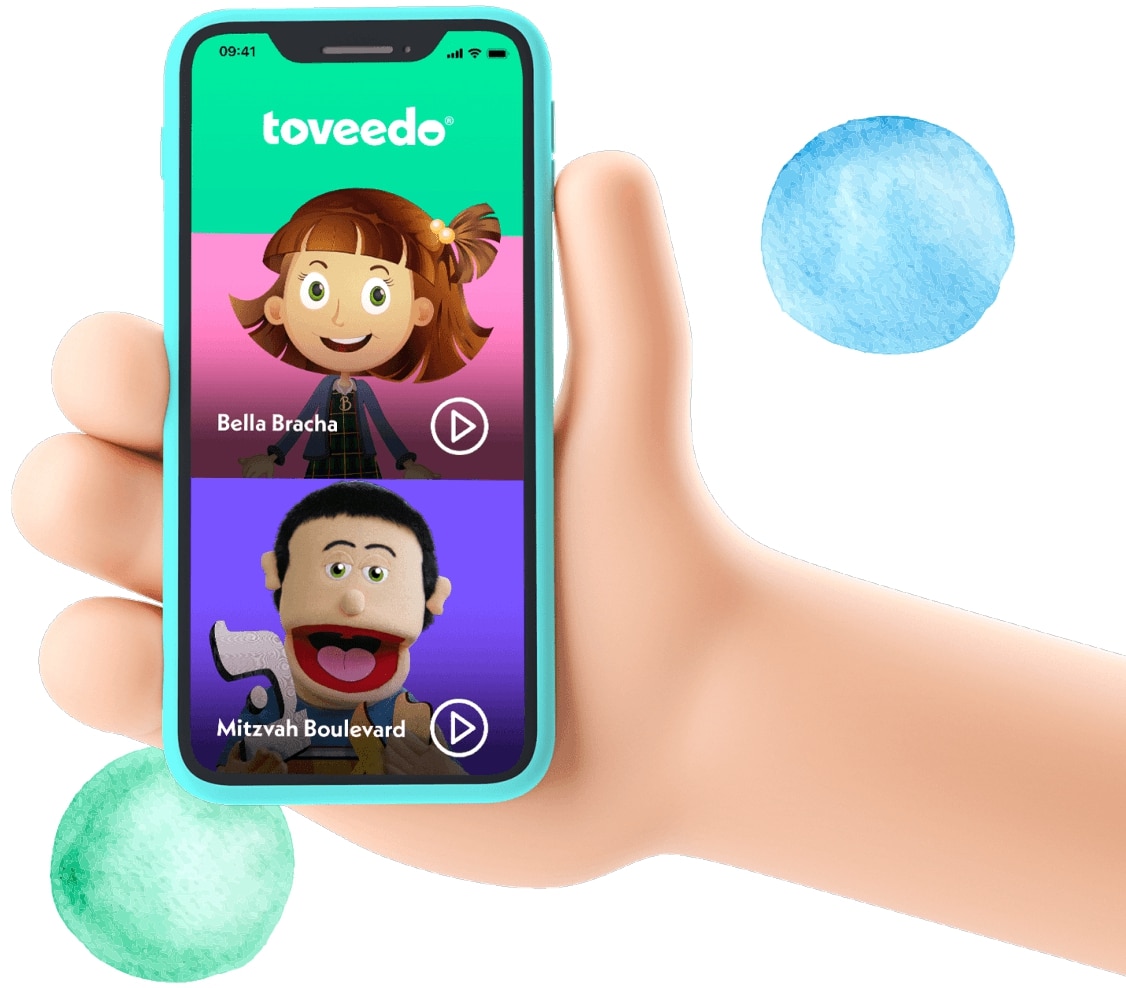 The Jewish videos your kids love, all in one happy place. Limited time offer: Use CODE BCP for 15% off.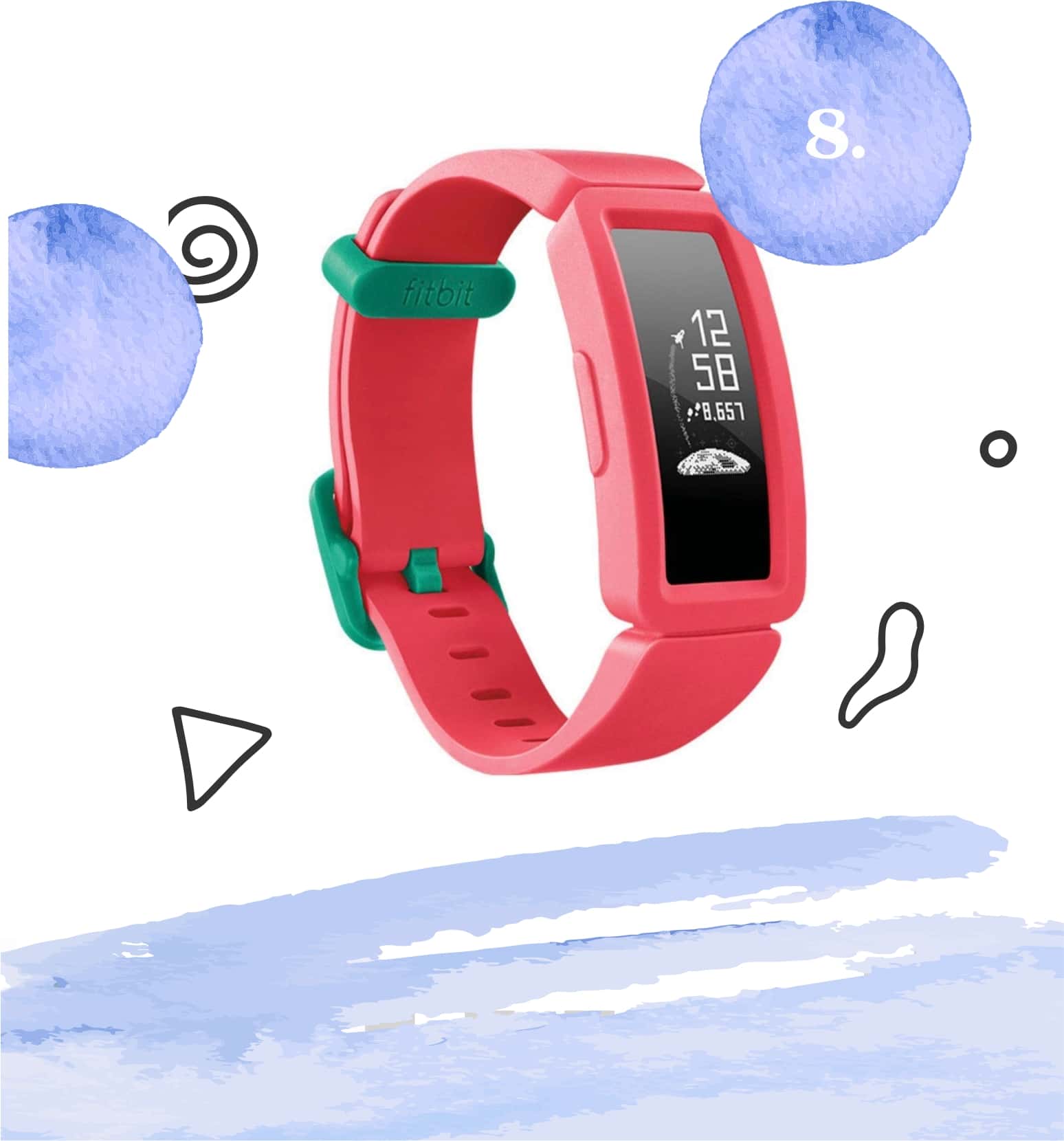 Fit Bit Activity Tracker for Kids
Skip, jump and move and earn badges! This version of Fit Bit for the kiddos gets them moving in a fun way.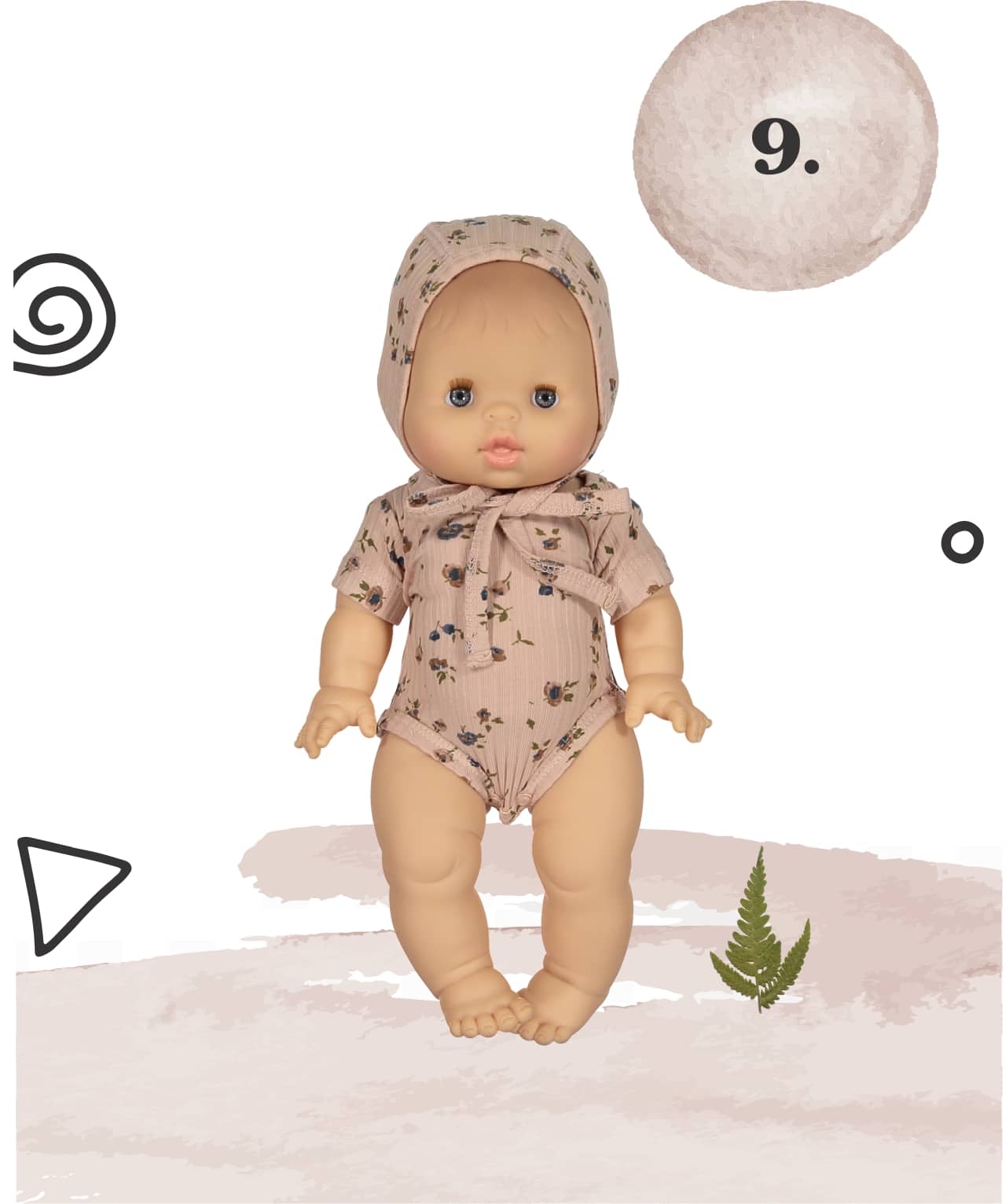 Minikane Doll + Lovely Littles Onesie & Bonnet Set
She'll love playing dress-up with her minikane doll + this set (especially if she has an outfit or PJs to match!). Fits Miniland and Minikane sized dolls.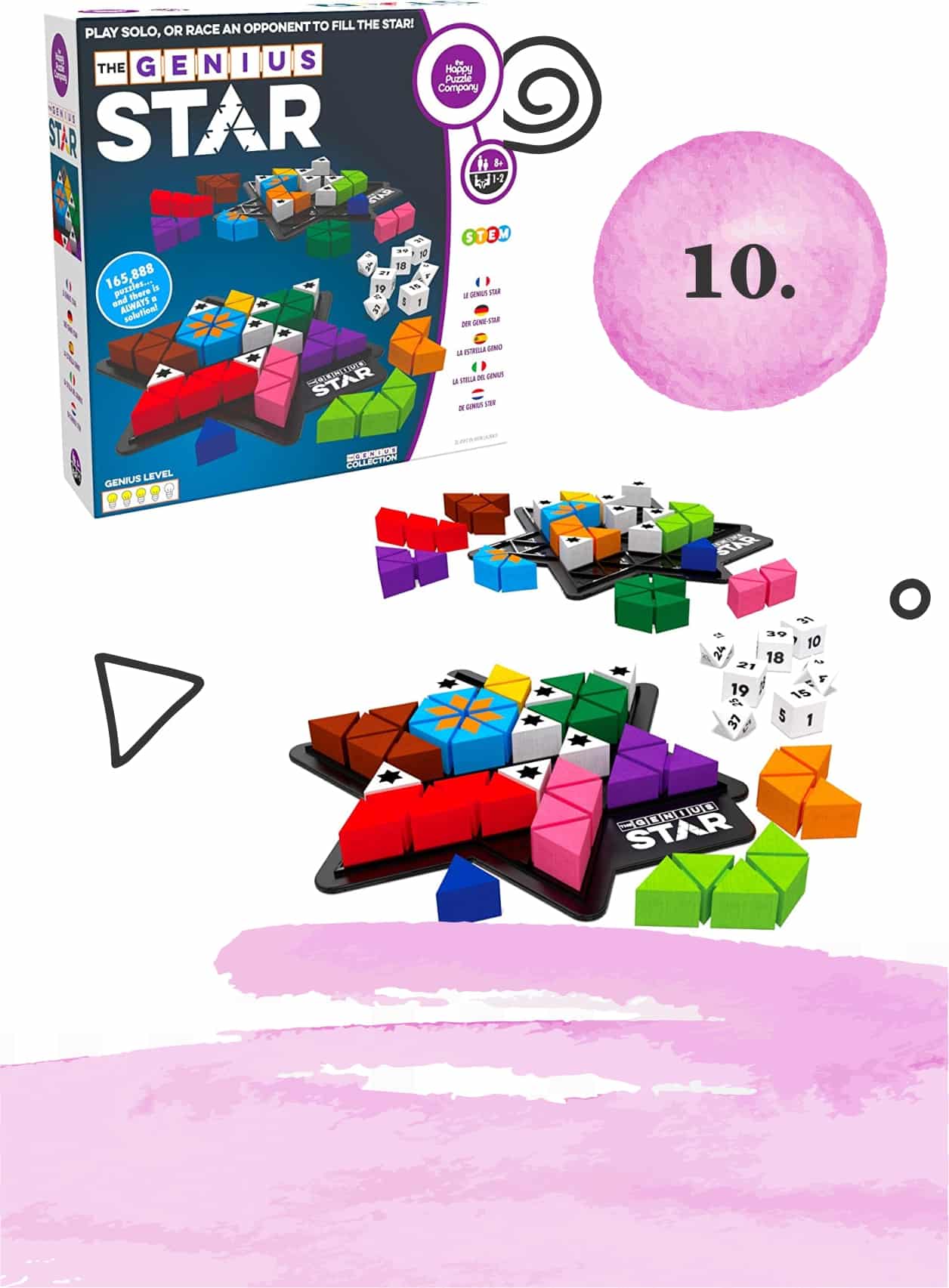 The Genius Star
It's the game that works the brain…but is also endlessly fun. Kids can play solo or play against each other and challenge each other to complete the puzzles.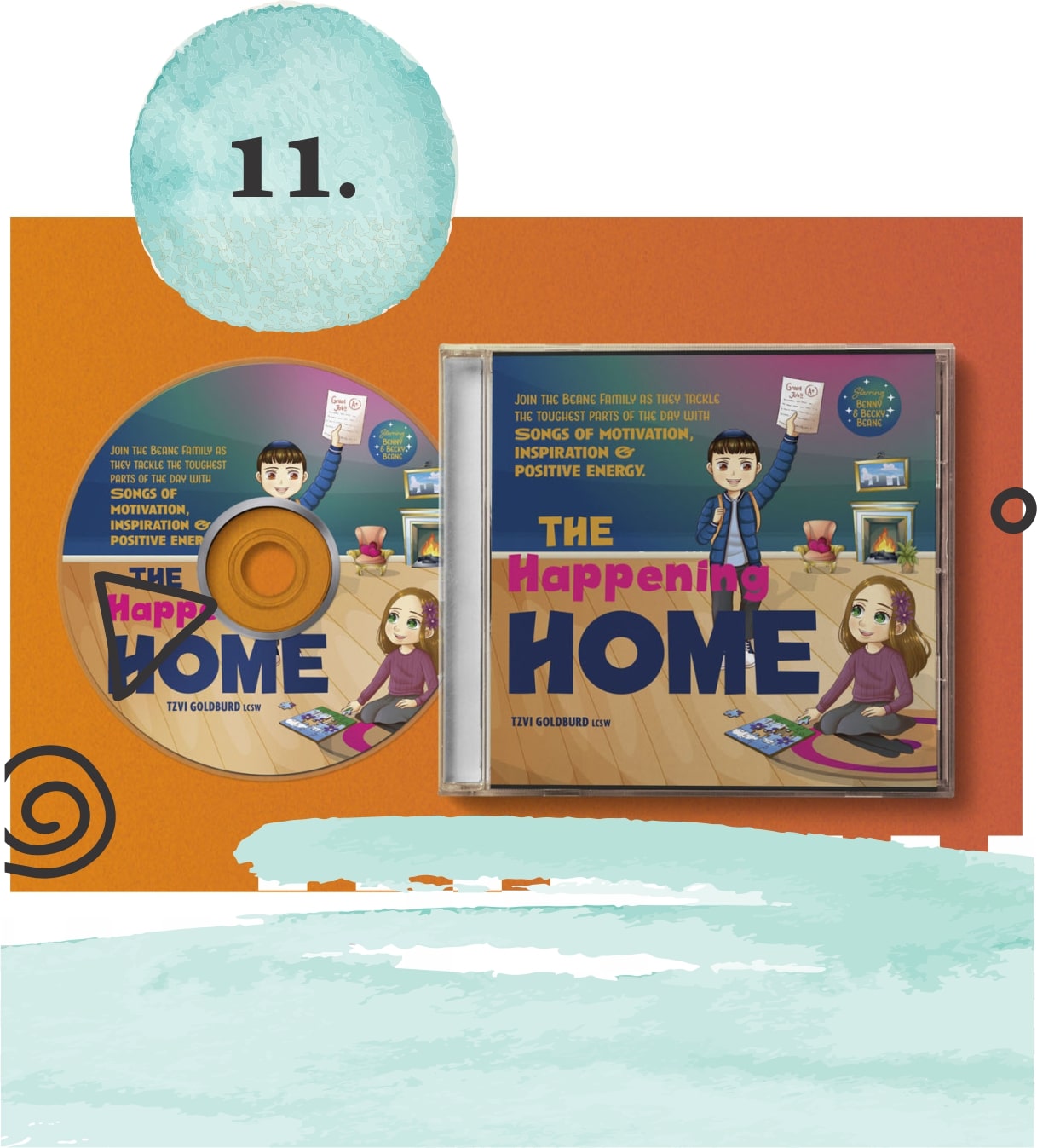 The Happening Home
Our kids have been listening to The Happening Home nonstop since we learned about this new children's CD. It's not only fun and adorable, it was also written to help children with routine tasks throughout the day, from getting dressed in the morning, to winding down and going to bed. Download it on iTunes, stream on Spotify, or purchase on Amazon or Mostly Music, or at your local Judaica store.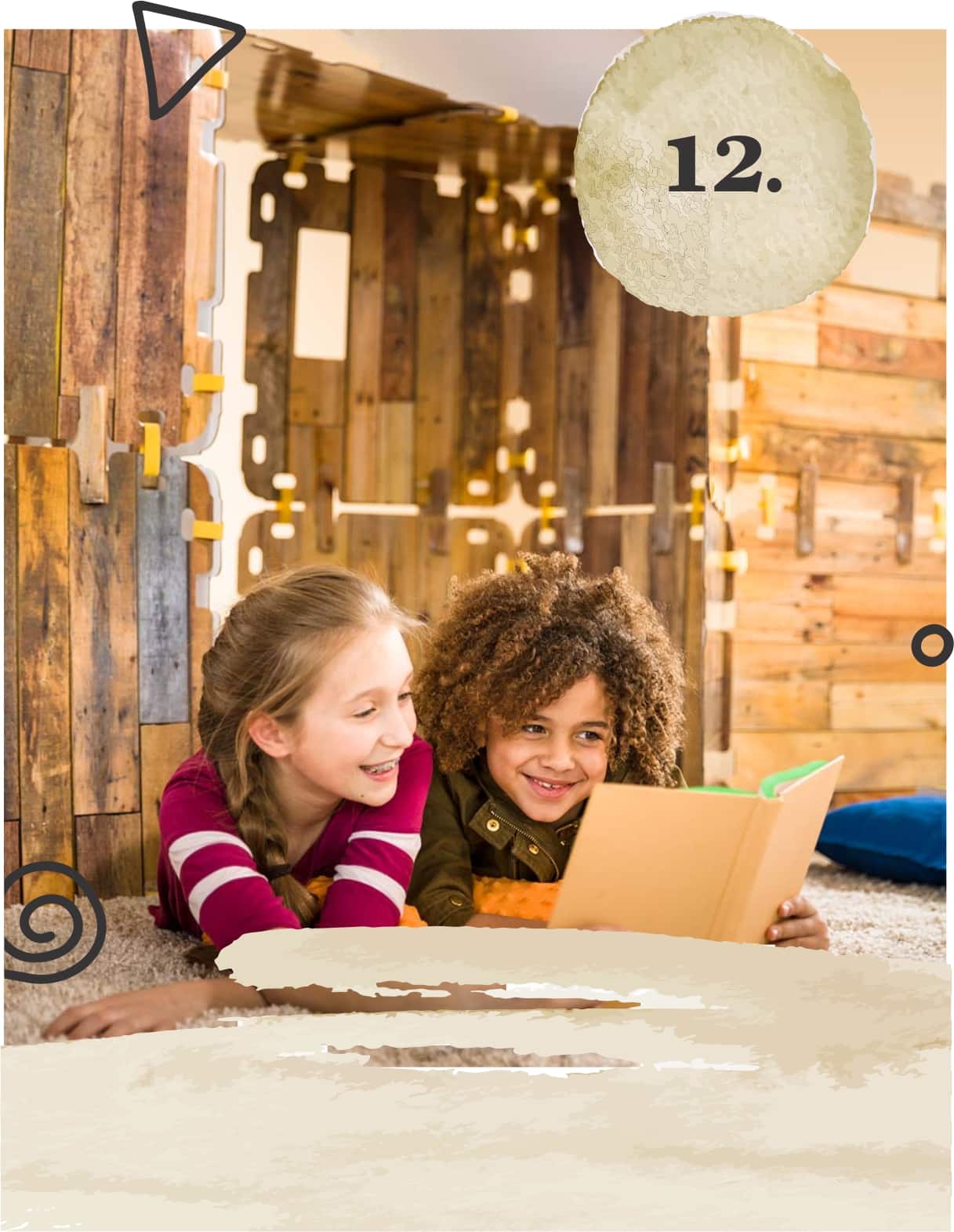 The Fantasy Fort
Do your kids love making forts with pillows and blankets? This one will help keep the linens on the bed (it's also easier to clean up).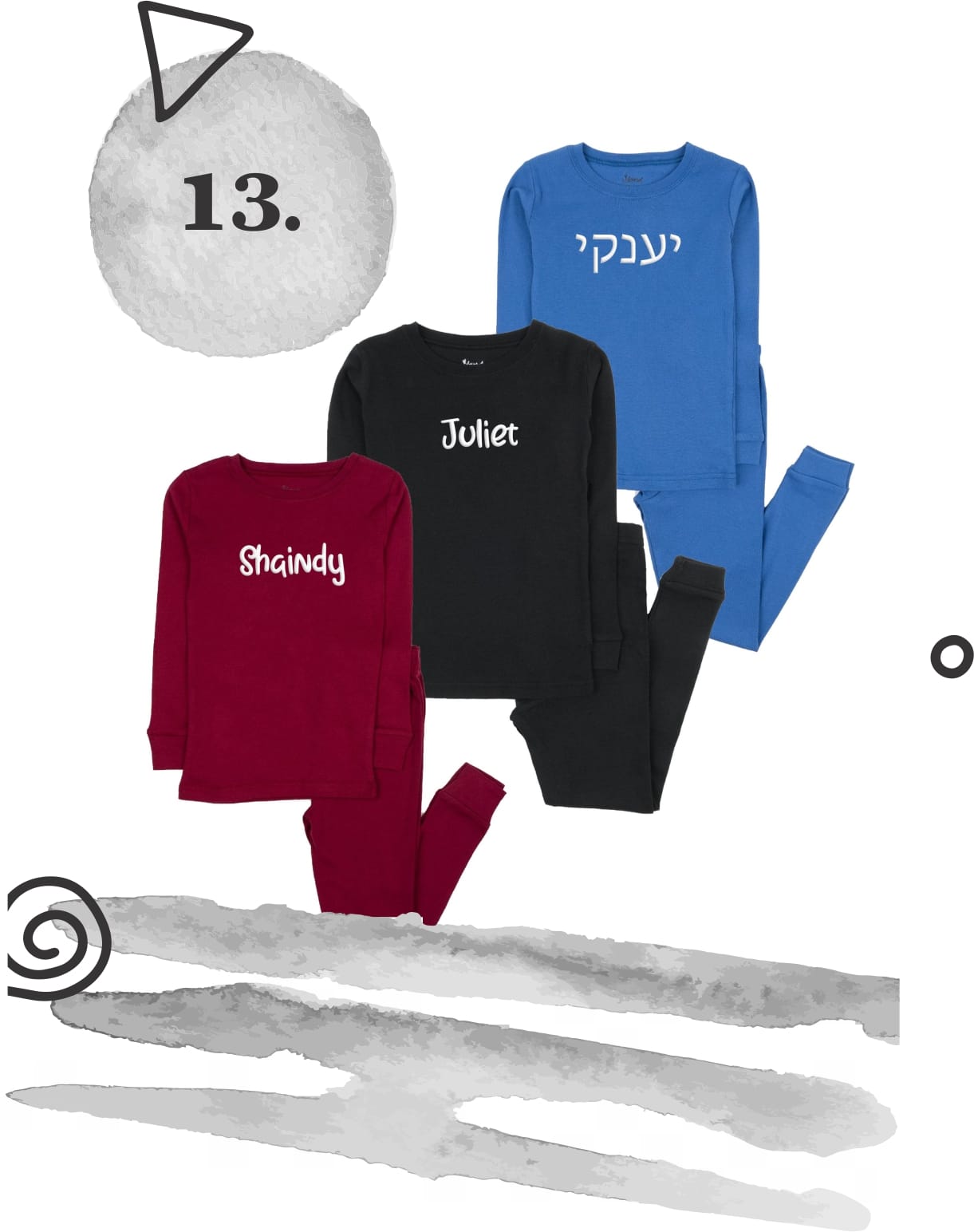 Personalized PJs @ Name a Gift
Yes, PJs make a great gift, especially when they're personalized like these. The pjs can be ordered through WhatsApp @347-443-8119 or online at nameagiftny.com. Learn more @nameagiftny.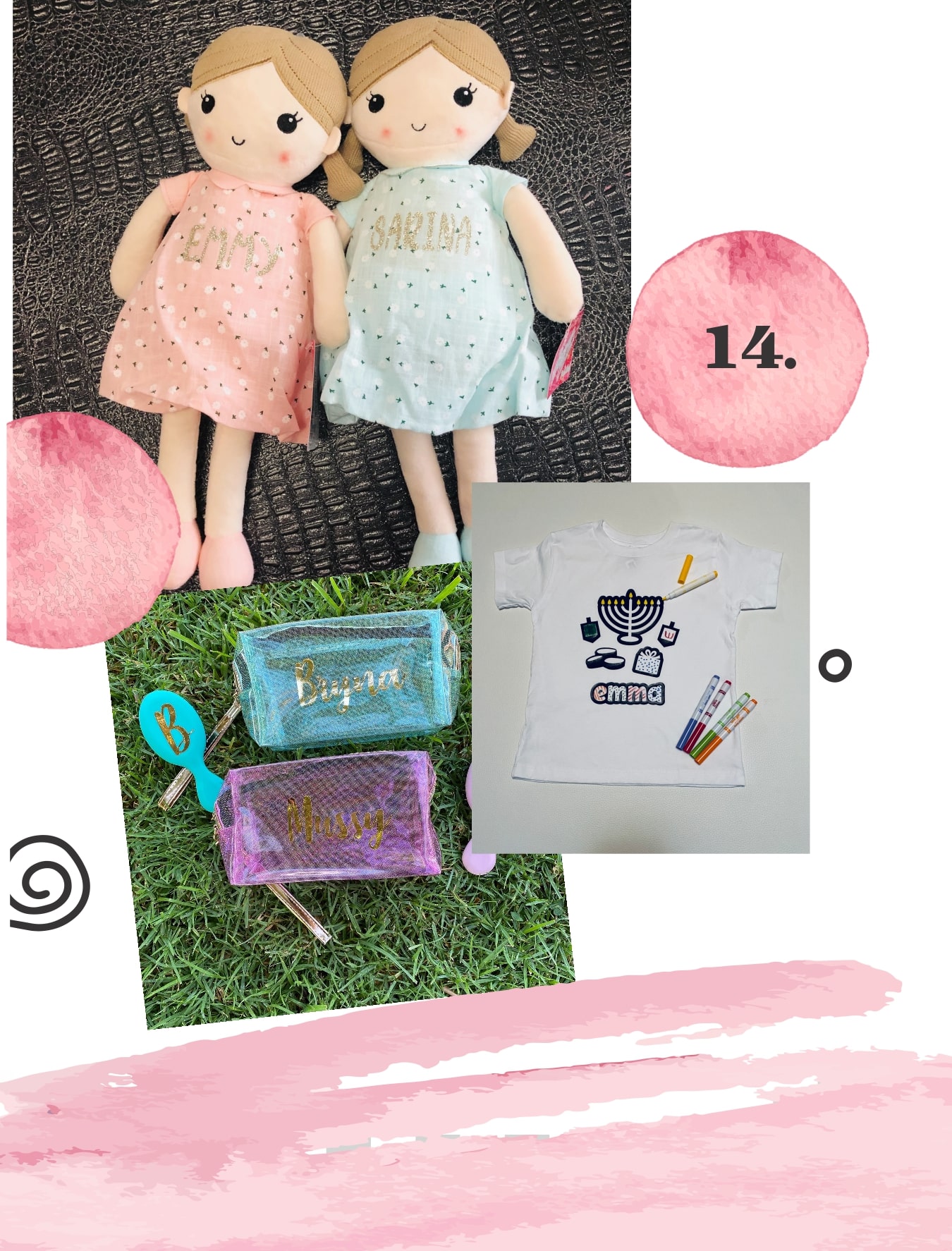 Elizabeth Plush Doll & More at Personalize It
There's lots of fun gifts at Personalize It! We love these dolls which come embroidered with your child's name. Choose dress color, font, and font color. Personalize It has lots more adorable gift options, from this Streamers Tumbler, to fun Confetti accessories, this pouch, the coordinating hair brush and more.  There's special-for-Chanukah items available on their Etsy store at www.personalizedetc.etsy.com or see more on Instagram: @personalizeit.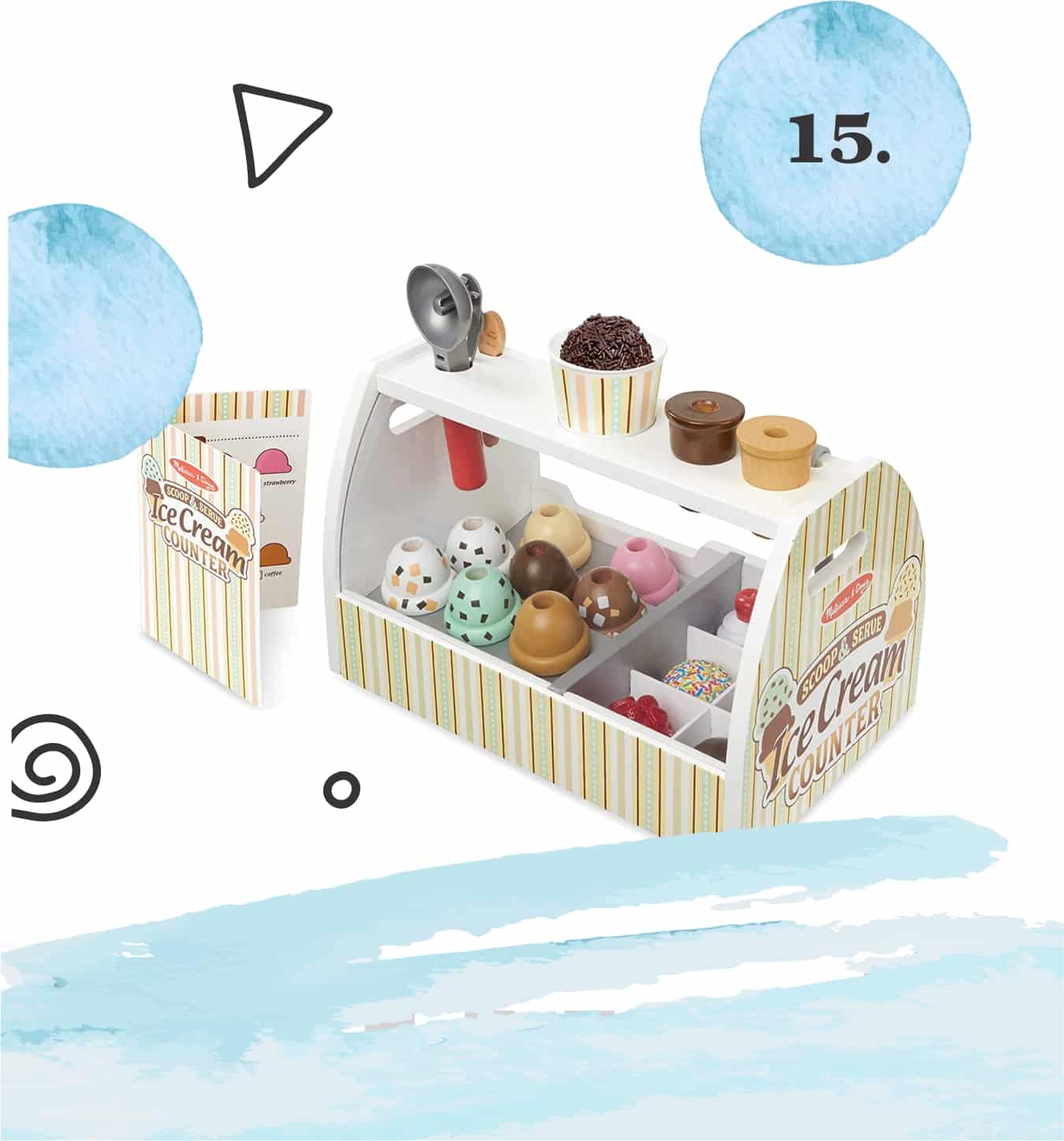 Melissa and Doug Ice Cream Set
There's no toy that gets played with as often and gives you bang for the buck like Melissa and Doug food sets, and this one is a favorite for endless imaginative play.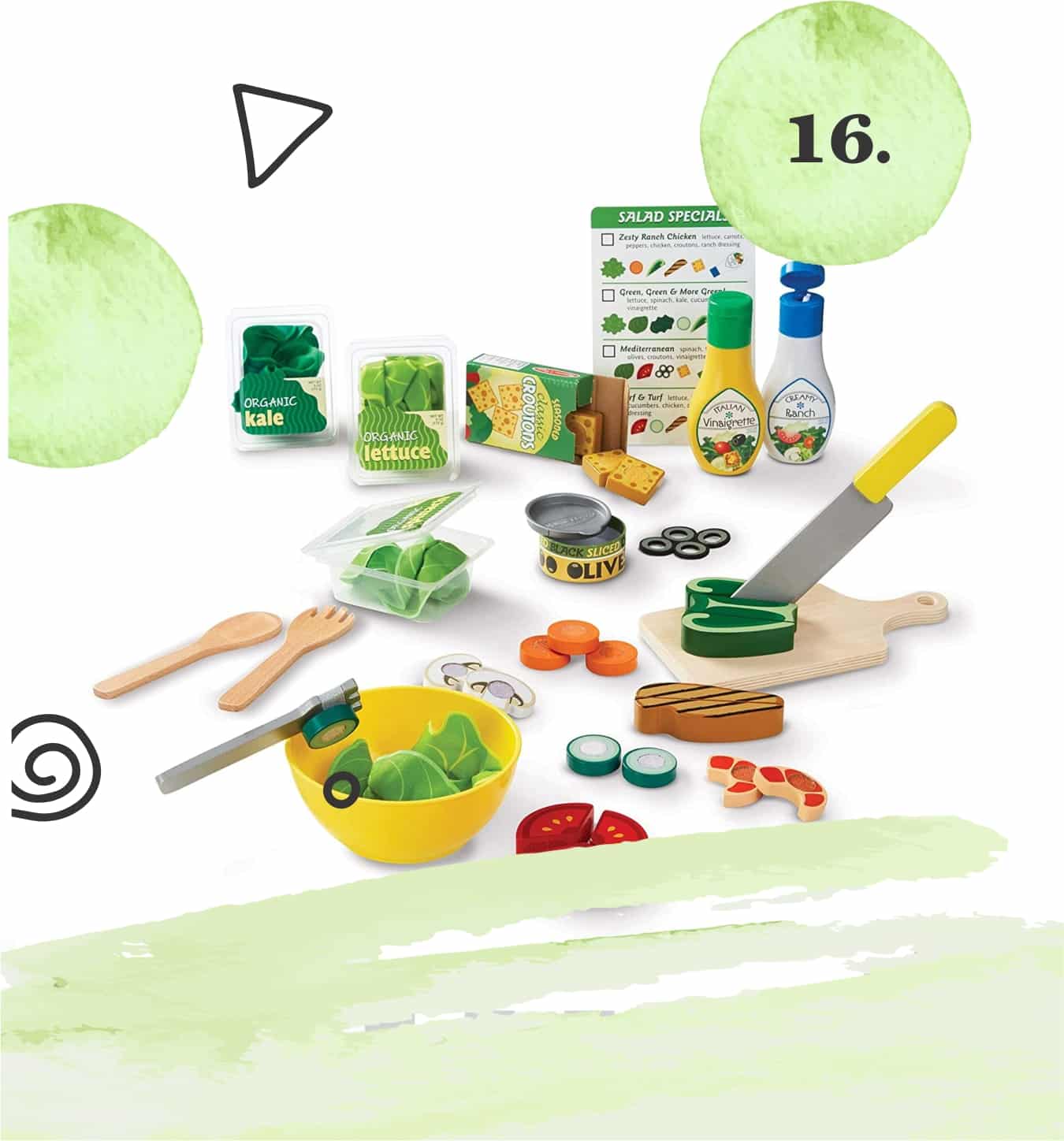 Melissa and Doug Salad Set
This one is on sale as of now and is a great value (and perhaps a great way to balance the ice cream set!).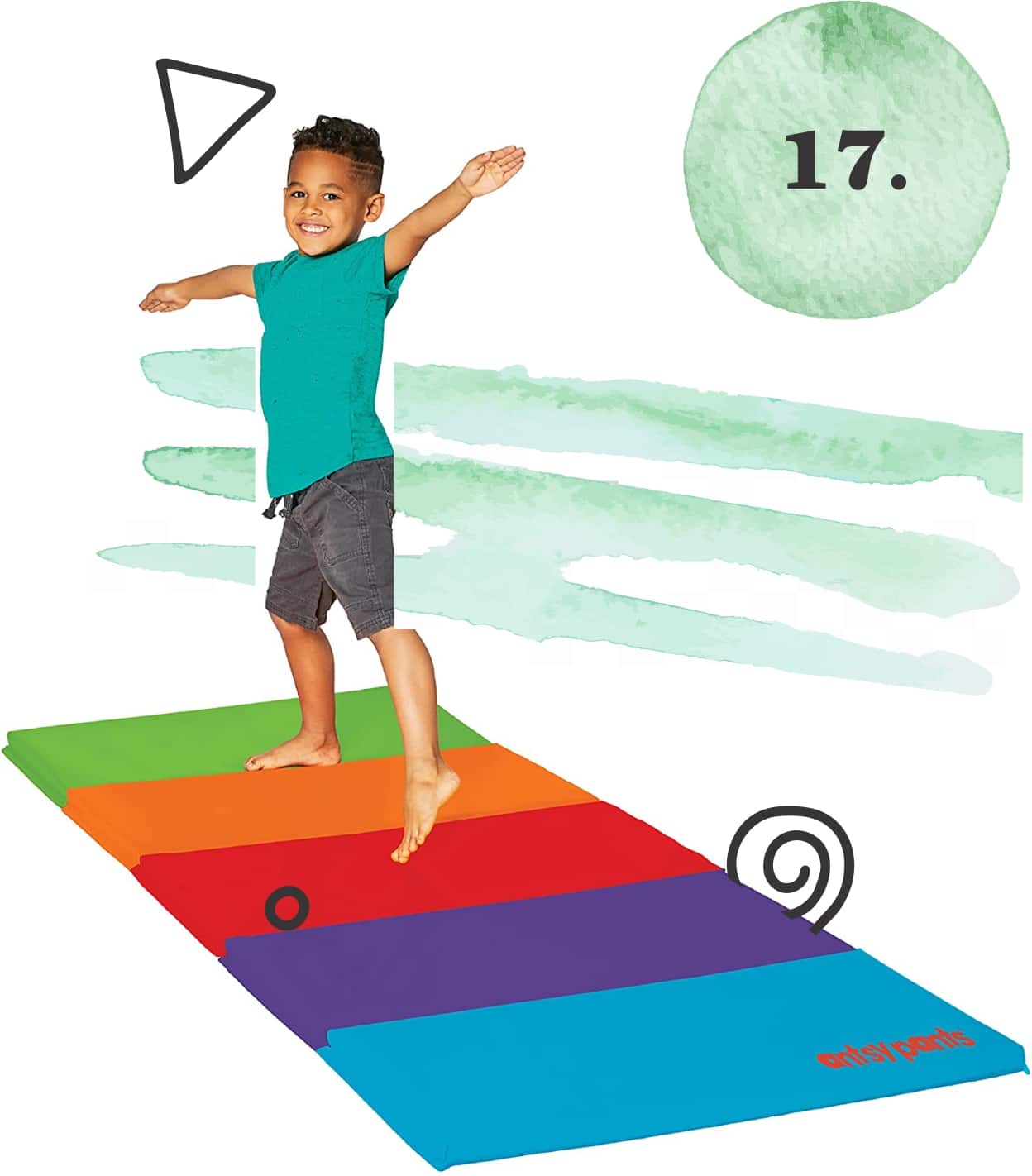 Tumble Mat
Little gymnasts love to have a place to cartwheel and tumble.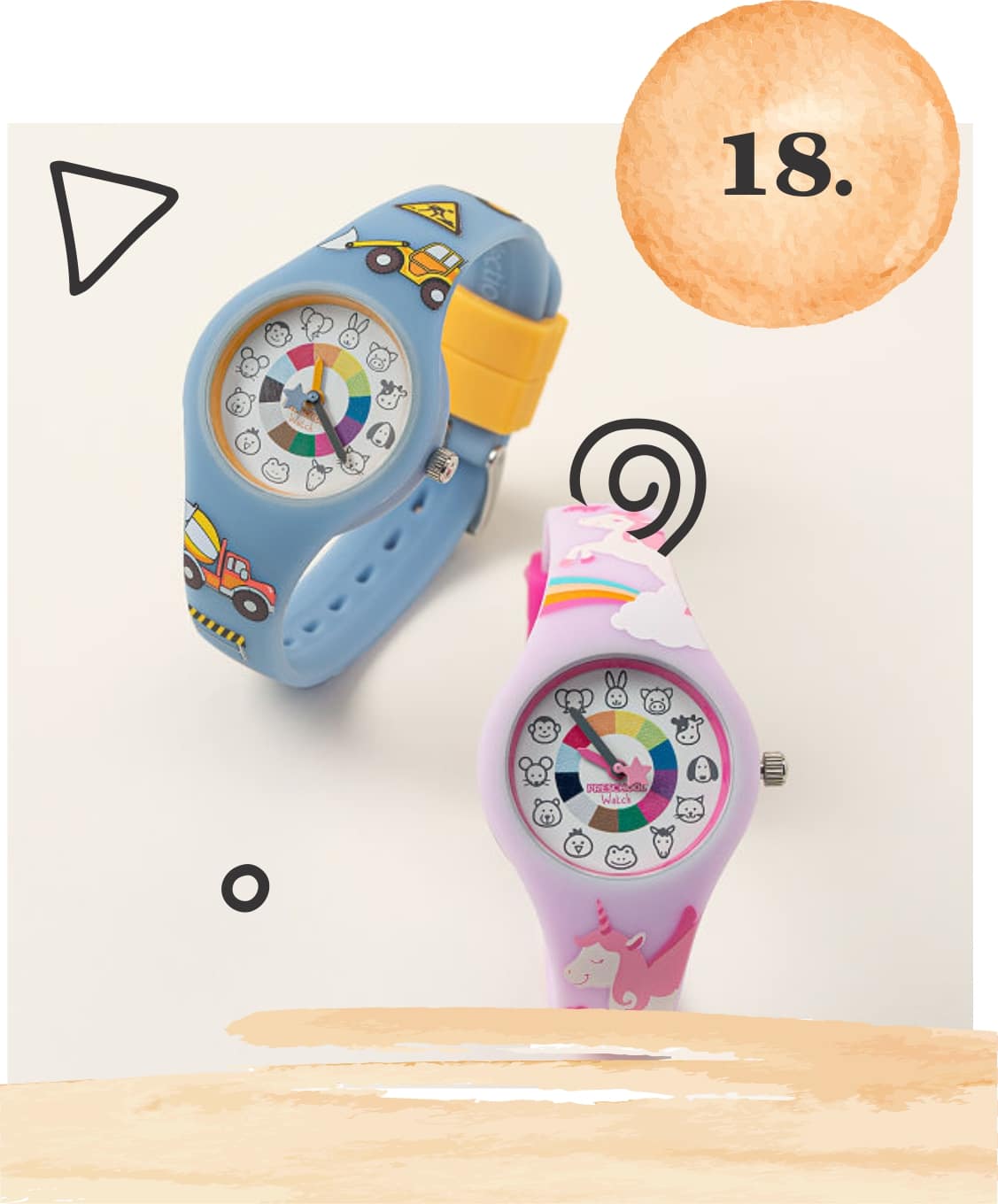 Time-Teaching Watches
Child not ready to learn the concept of time? This watch was designed using colors and glow-in-the-dark animals, (i.e. We'll leave when the little hand is on this color and the big hand is on this animal.) It teaches kids the concept of time first, before they move onto numbers. And it's adorable too!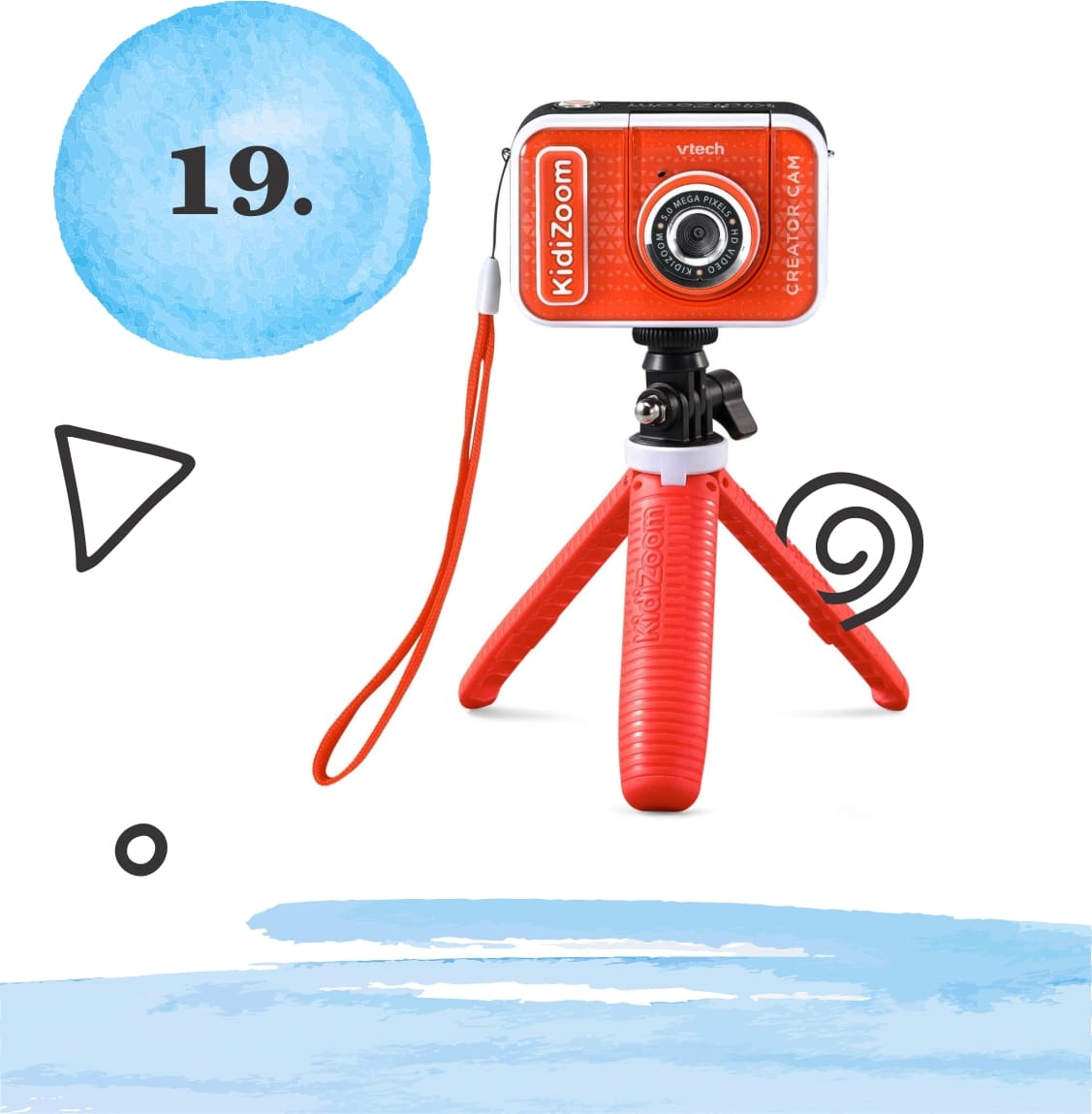 VTech KidiZoom
Future content creators will have fun shooting and editing their own videos with the KidiZoom. The editing capabilities and effects are on the camera itself. The camera DOES NOT connect to the internet so parents can rest assured. Best for ages 5-10.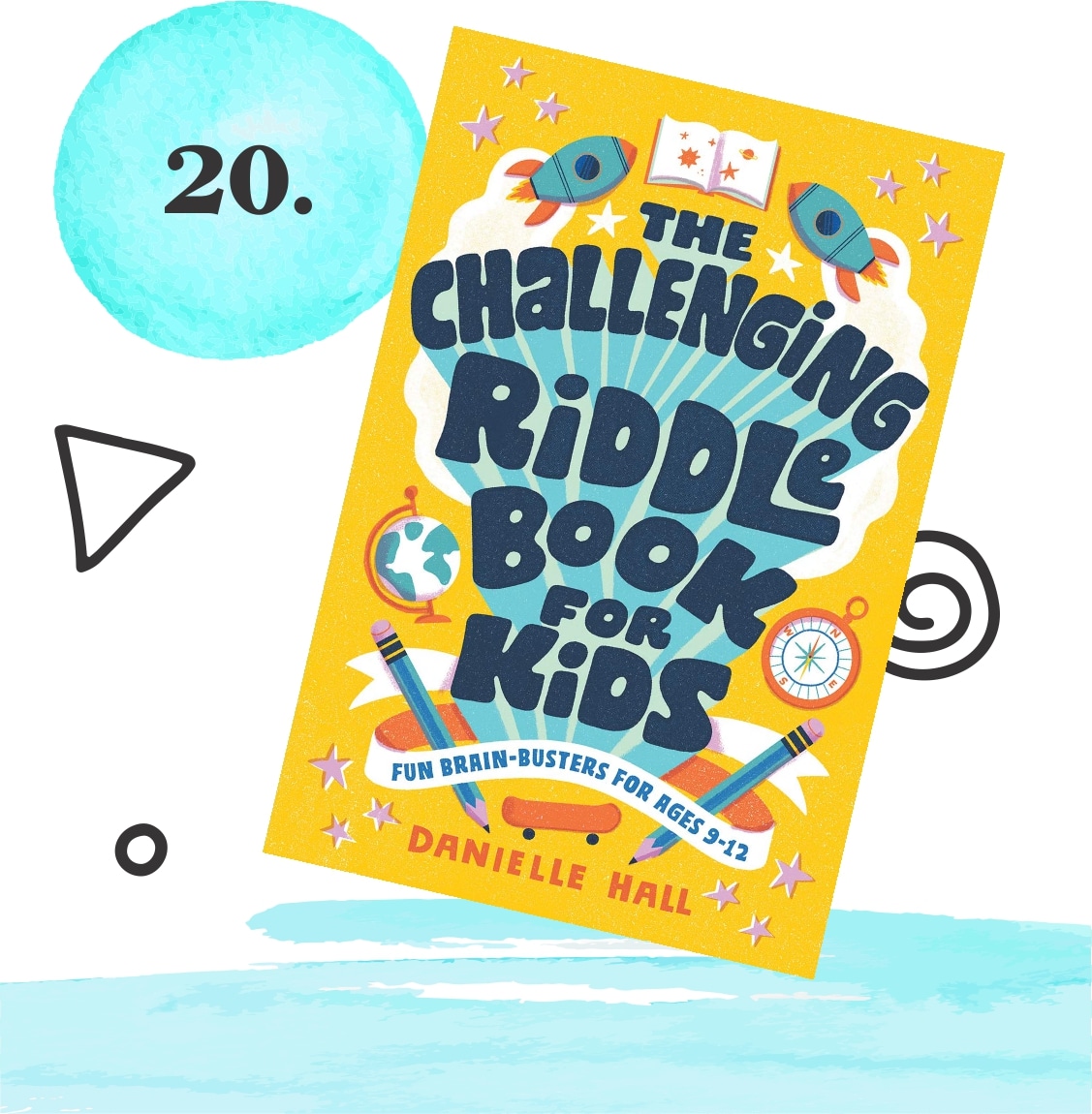 The Challenging Riddle Book for Kids
Do you have a 9-12 year old that loves solving riddles and figuring out puzzles?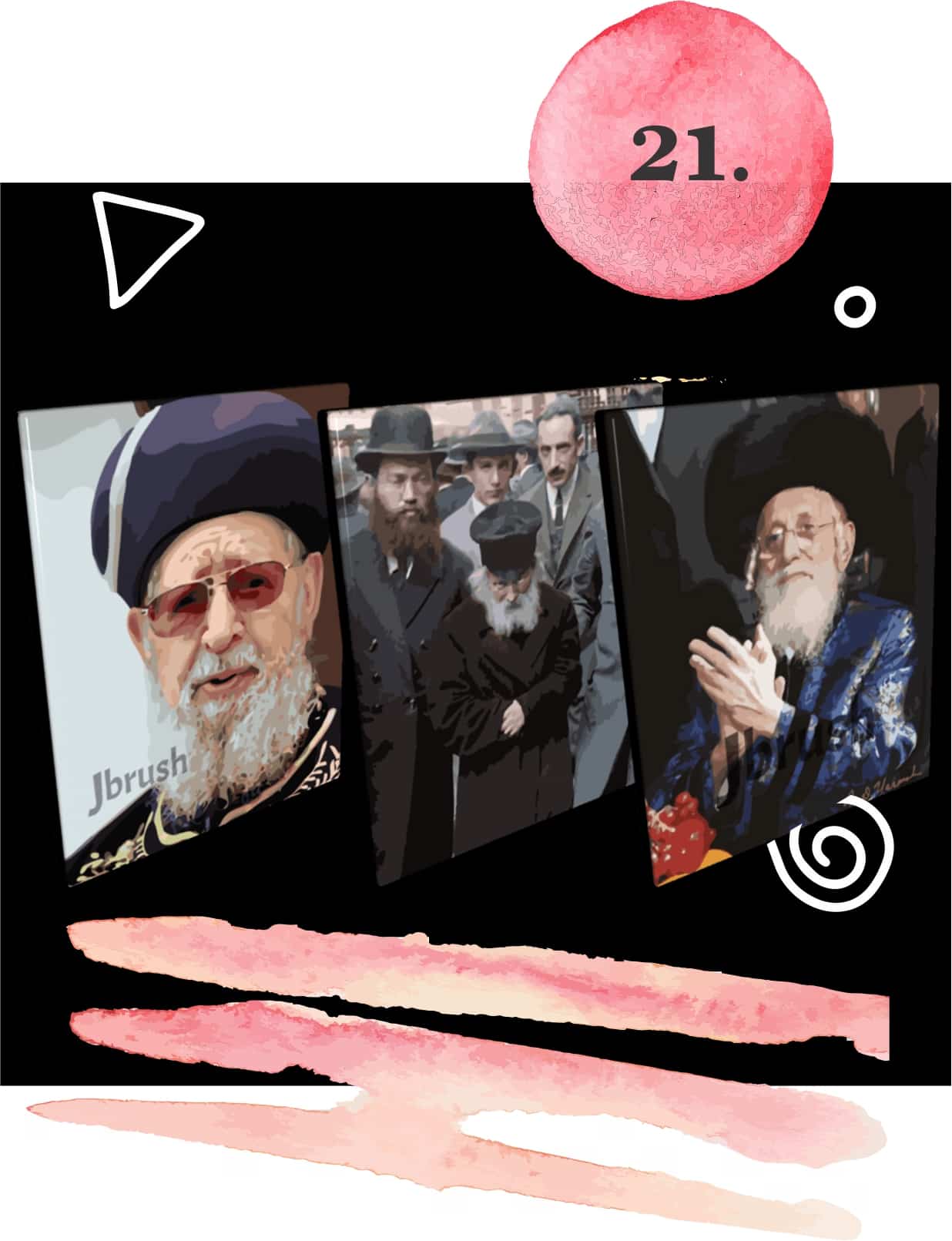 Gedolim Paint by Number
Great for your artistic child and the results are beautiful!

Aura & Belle Crib Set
You might already love Aura and Belle linens for adults and kids, there's now baby crib sets available for pre-order (3 weeks until delivery) with optional embroidering. They're made from the same soft 100% cotton as the bedding. Look for drops of additional sets over the next few months. Stay posted @auraandbelle.linen. BCP readers 5% off and free shipping w code BCP5.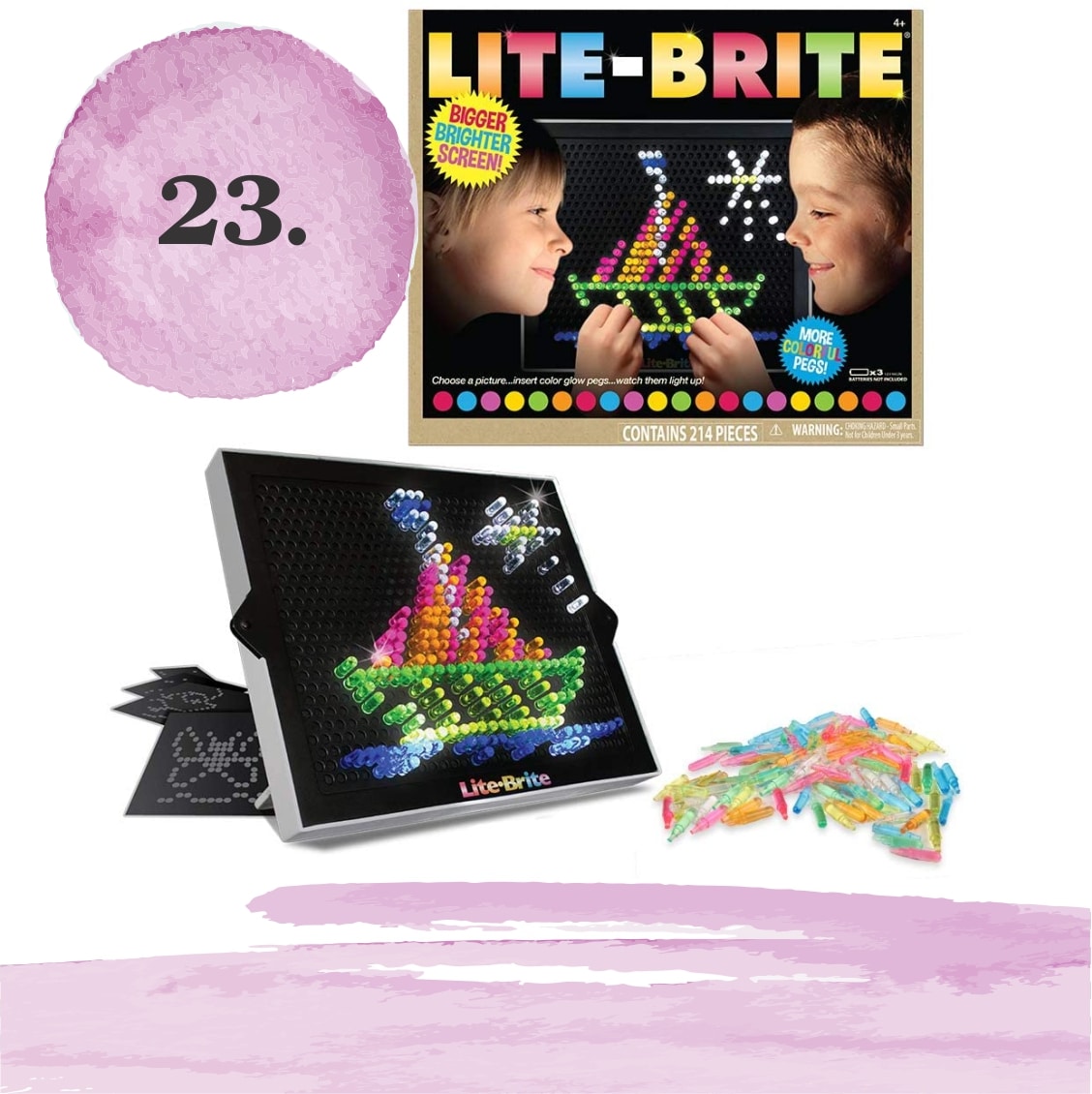 Retro Lite Brite
Do you remember loving this toy in your youth?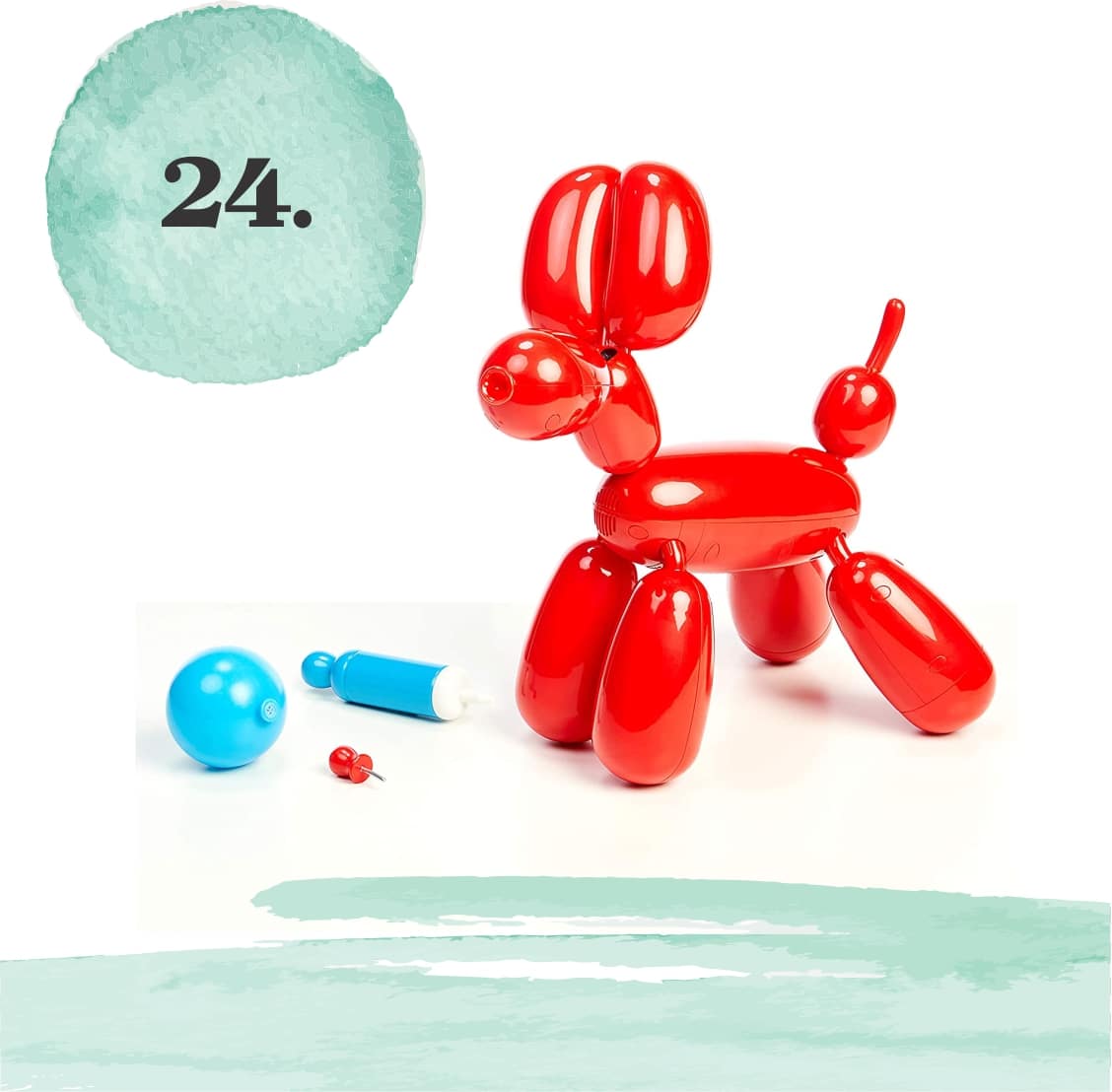 Squeegee the Balloon Dog
If your kids are asking for a pet, and you're really not into that, get Squeegee instead.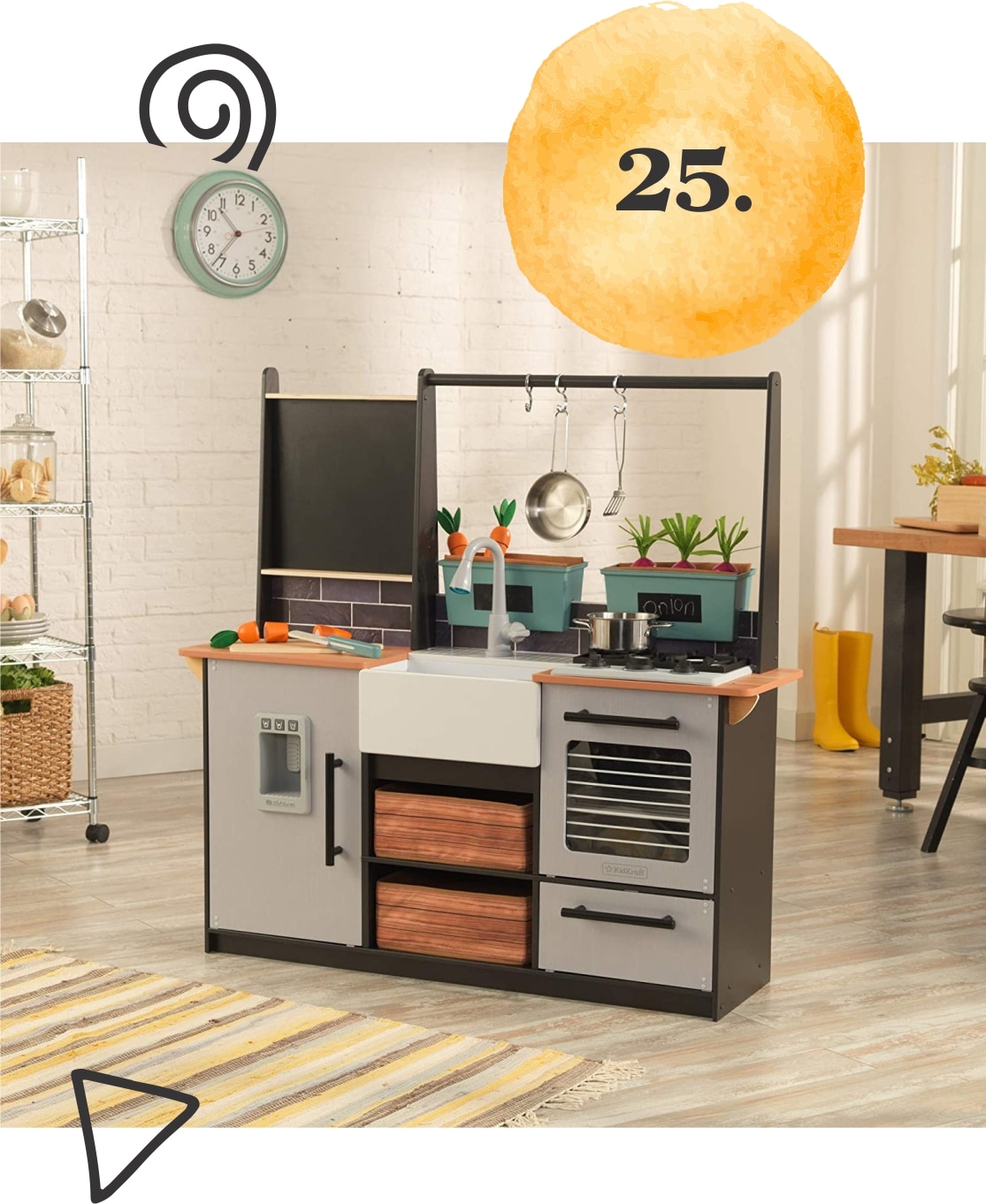 Modern Farmhouse Play Kitchen
If your kids would love a play kitchen, but you really don't want the eyesore of a big piece of plastic taking up lots of real estate in your home, there's this solution! A play kitchen that matches modern décor! Includes lots of cute accessories and features.
Teens & Tweens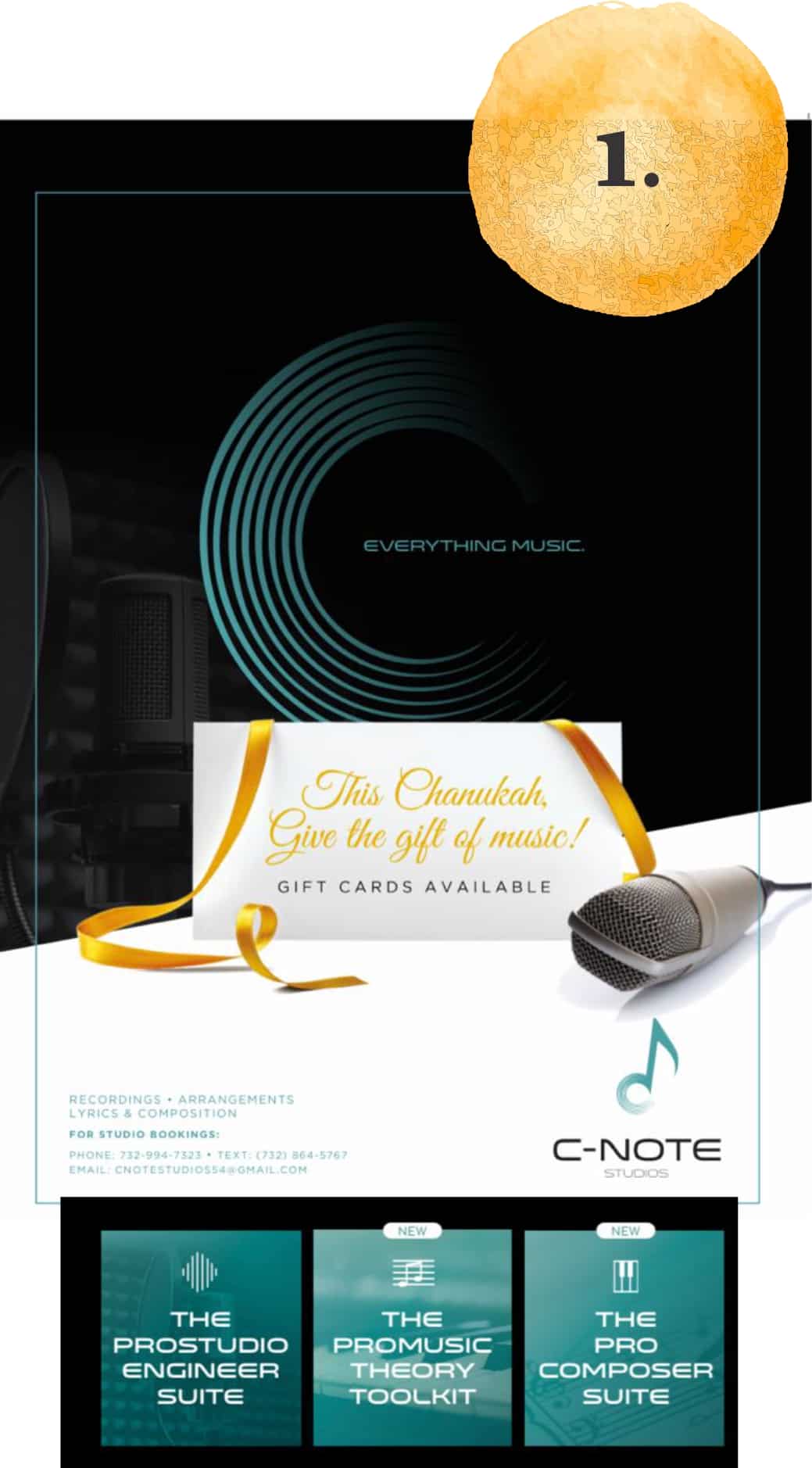 Music Lessons @ C Note Studios
Do you or your teen love music and want to further your skills? C Note Studios now offers three different courses taught by Chayala Neuhaus that go way beyond basic lessons and really get you ready for the next level in the music industry. Learn basic piano (music theory), learn how to compose and write music (the ProComposer), or even learn to record and engineer in your own studio. Learn more at CNoteStudiosNJ.com or click here to follow C Note Studios on Whatsapp. See them on Instagram: @cnotestudios.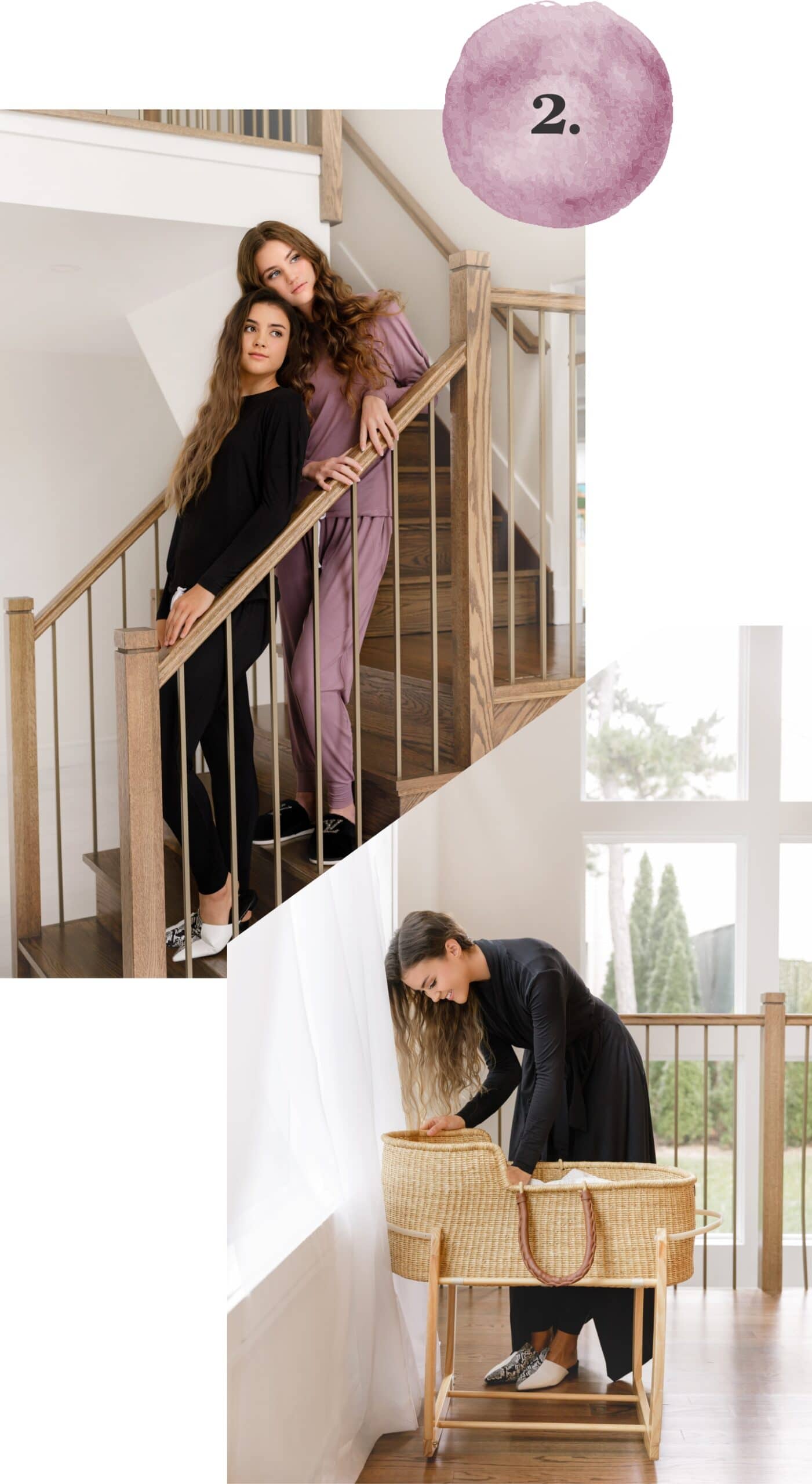 Bee & Dee Lounge Set
The perfect lounge set! So cozy and cute! Bee & Dee introduced this loungewear set for moms, but we also love it for our teens! It features the same comfort, quality and style you love from Bee & Dee. See all items in the collection over here. Shop the rest of the Bee & Dee Collection online or learn more on Instagram @beeanddee_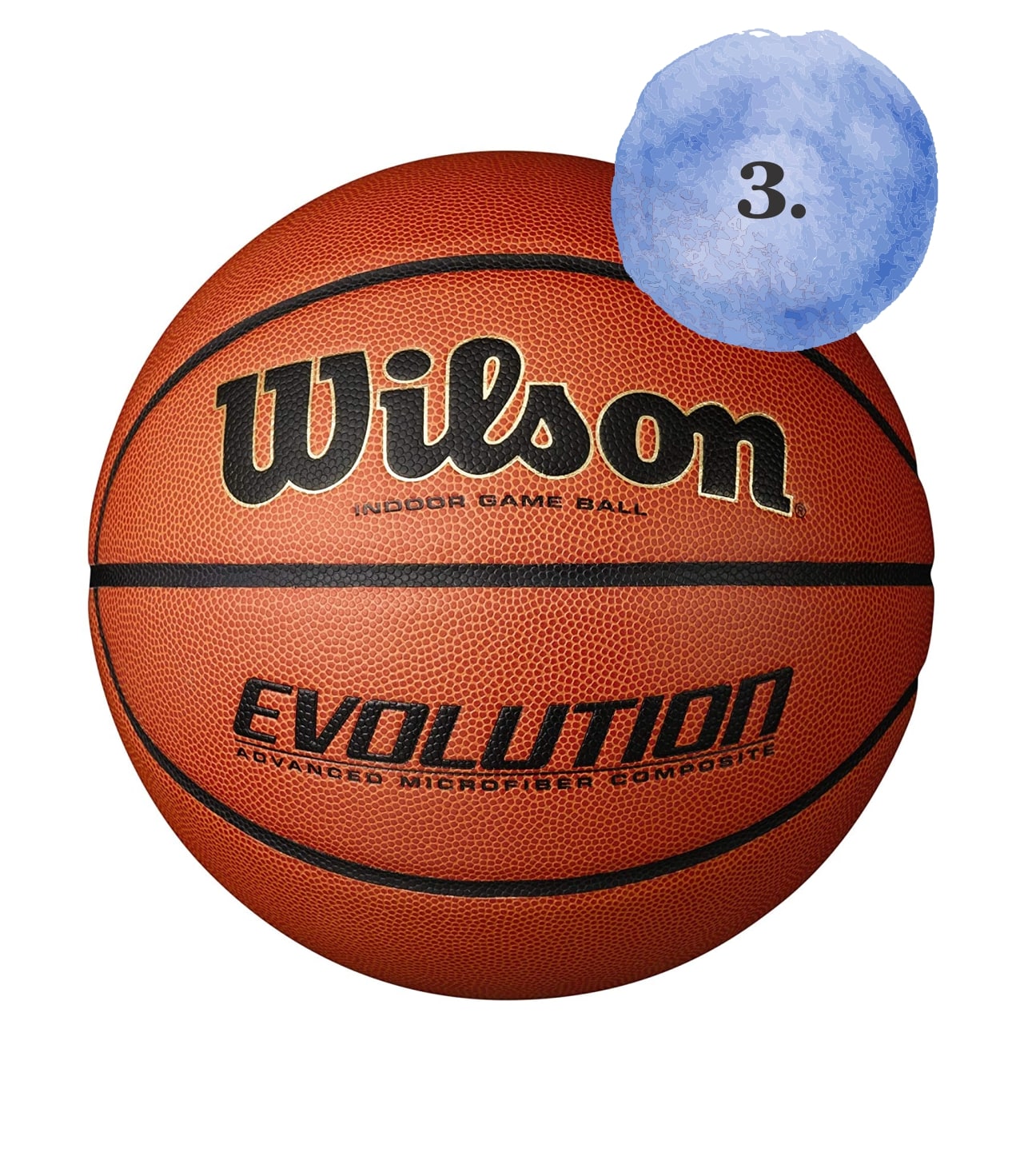 The Evolution Basketball
We're not exactly sure why this one is so special, but it's the one that all our boys want right now.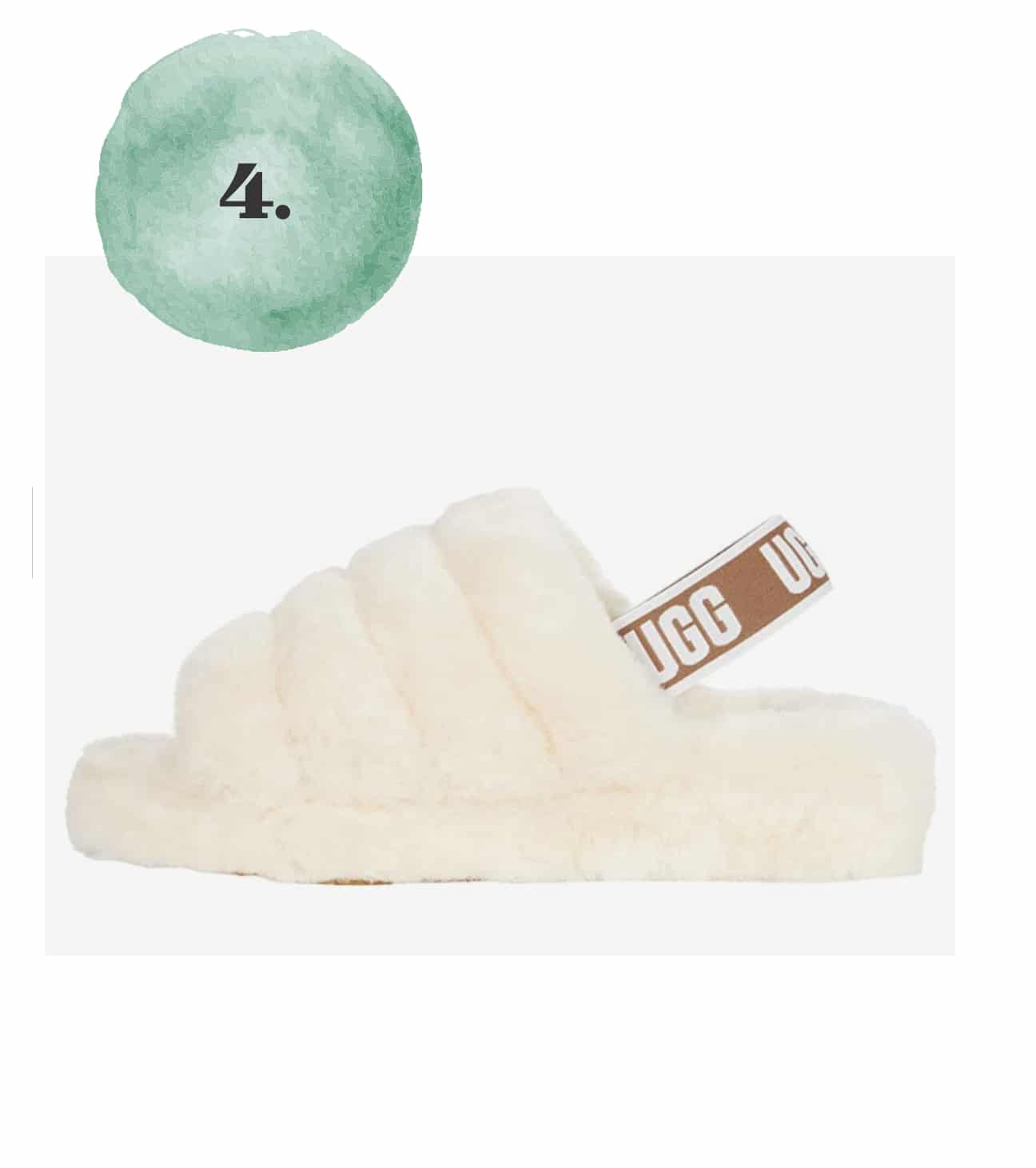 Fluff Yeah Slides by Ugg
These are a bit more neutral (but there's plenty of funky ones too! See the whole selection here). You might not, but teens loooove these for when they want to be cozy around the house.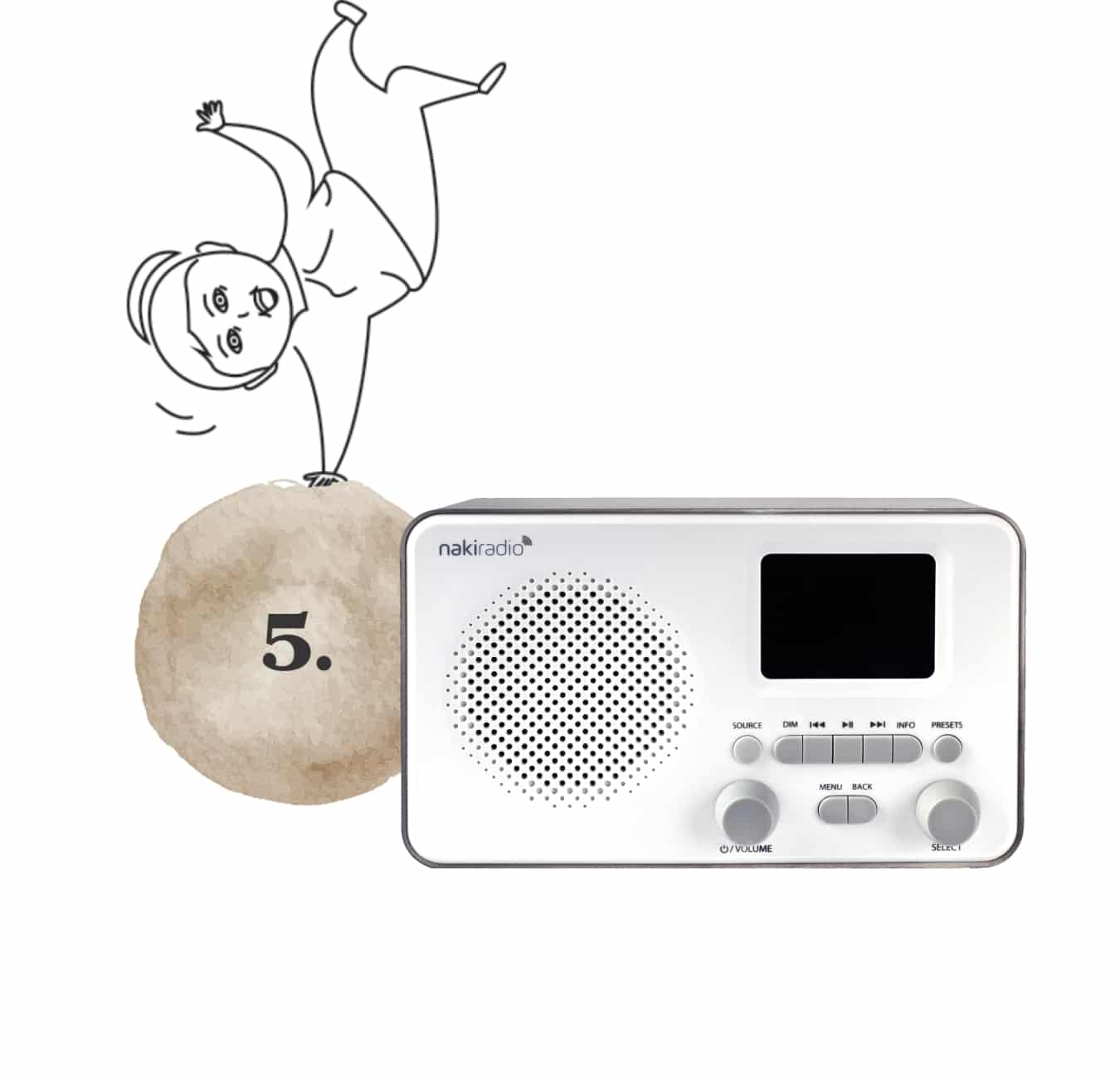 Naki Radio
The new models of Naki Radio are out. Choose from Naki Solo or Naki Duo. You can also gain access to even more content with Naki Premium. Read more about Naki Radio in this post and order at NakiRadio.com. Use code BCP for free shipping.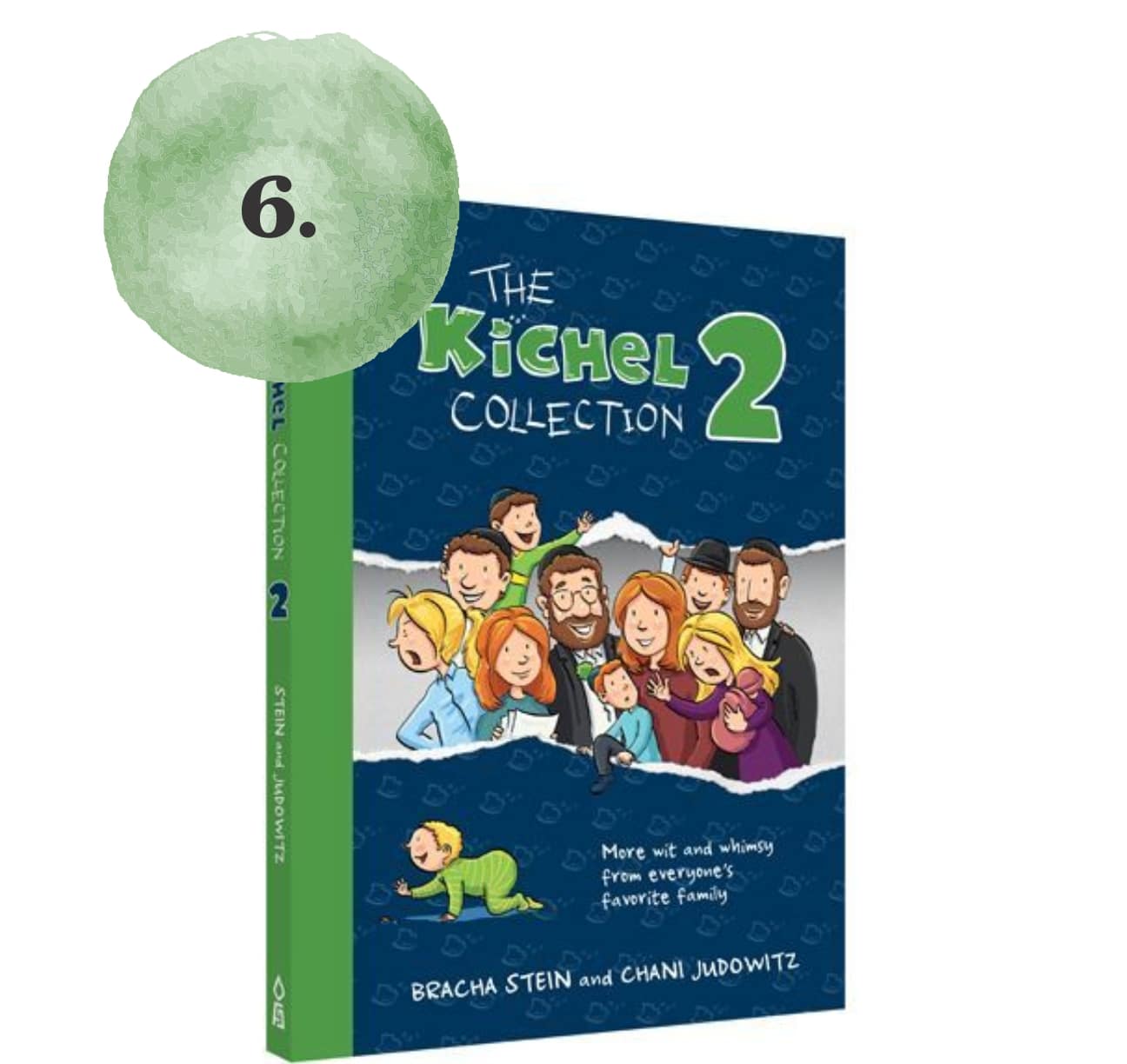 The Kichels Collection 2
This is the kind of book that you buy for your kids even though you really want it for yourself. You can also get it here at Feldheim.com and save with code KICHEL20.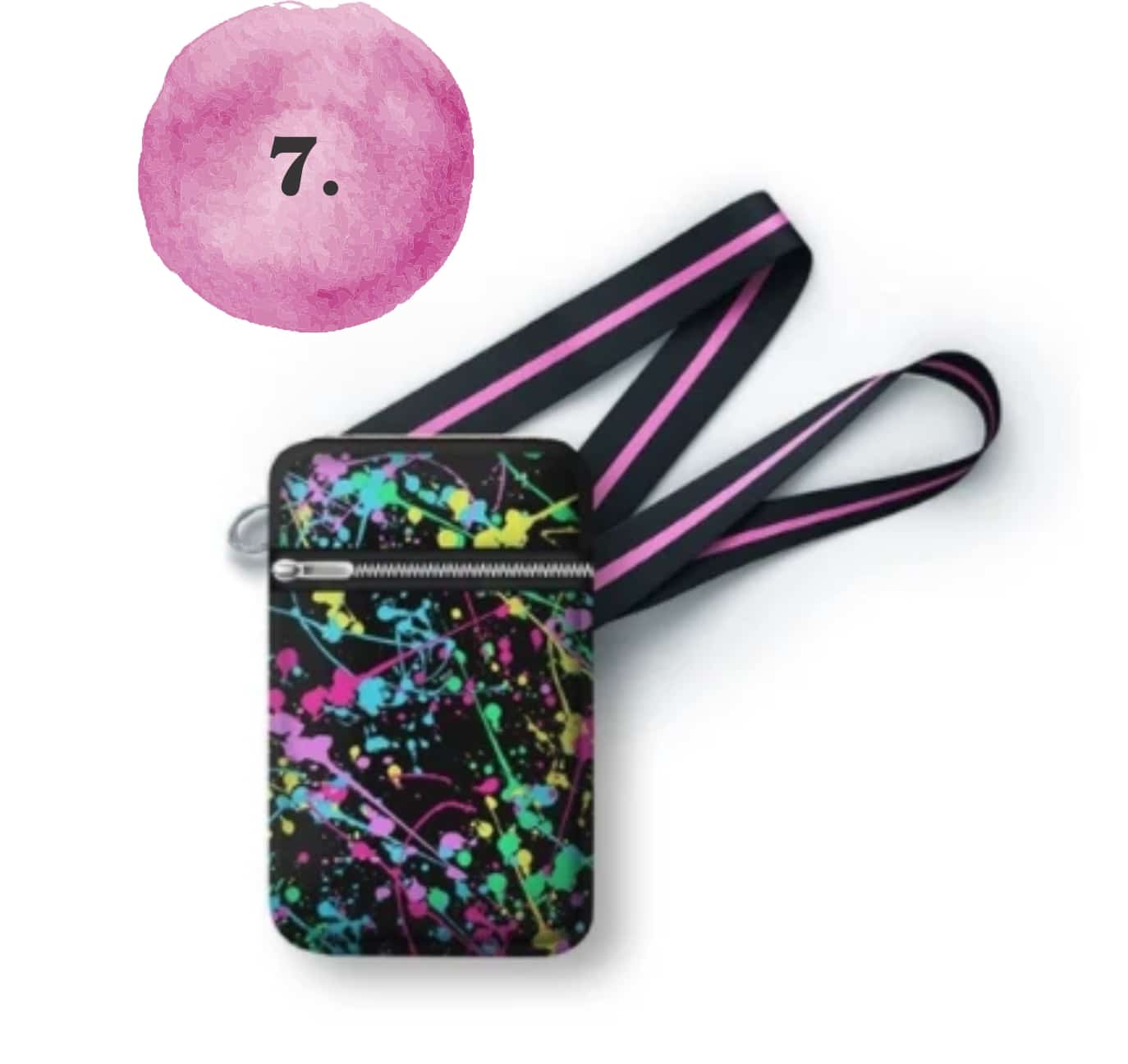 Personalized Phone/Camera Purse & More @ Yarmulkes and Bows
This cute little purse is just big enough to hold a camera or a phone and has a slot for credit cards and cash. It's one of the many cute giftable and personalized items at YarmulkesandBows.com.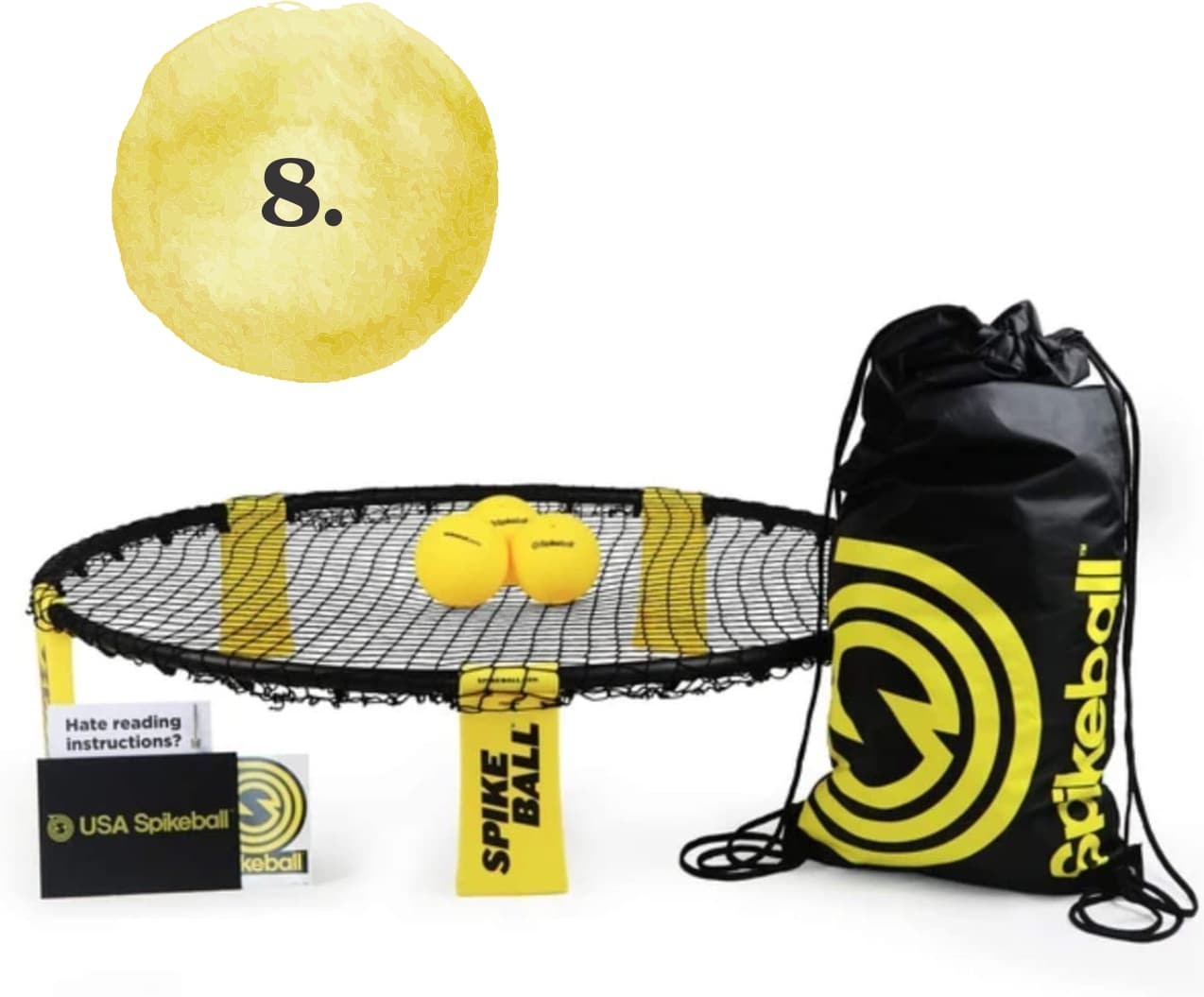 Spikeball
If you have a little bit of open space, Spikeball is perfect fun not only for outdoors, but indoors too.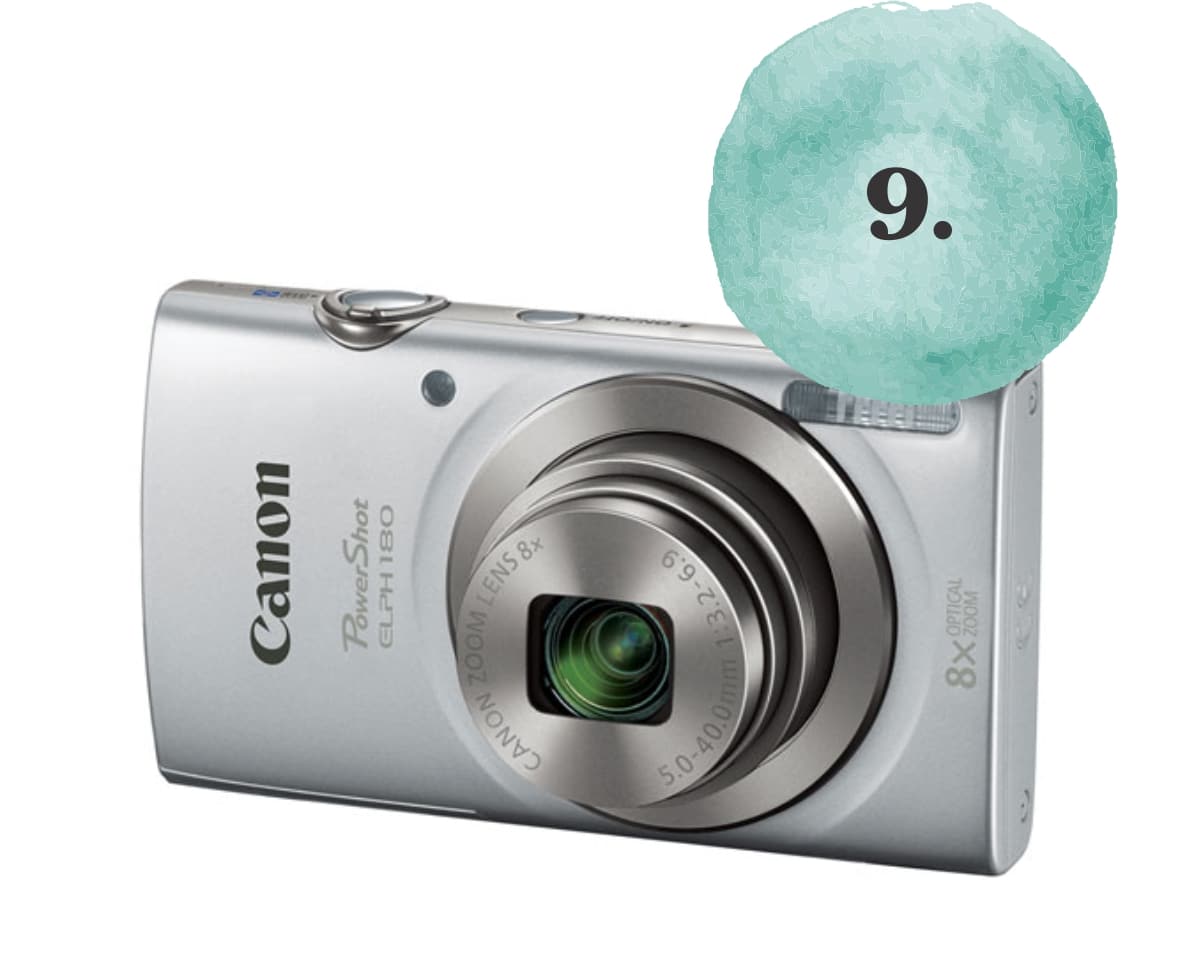 Refurbished Canon Cameras
These are the best value for a Canon camera you can get. For teens who want more capability in their camera, we recommend this model. Not every model is always in stock, but they come back in often.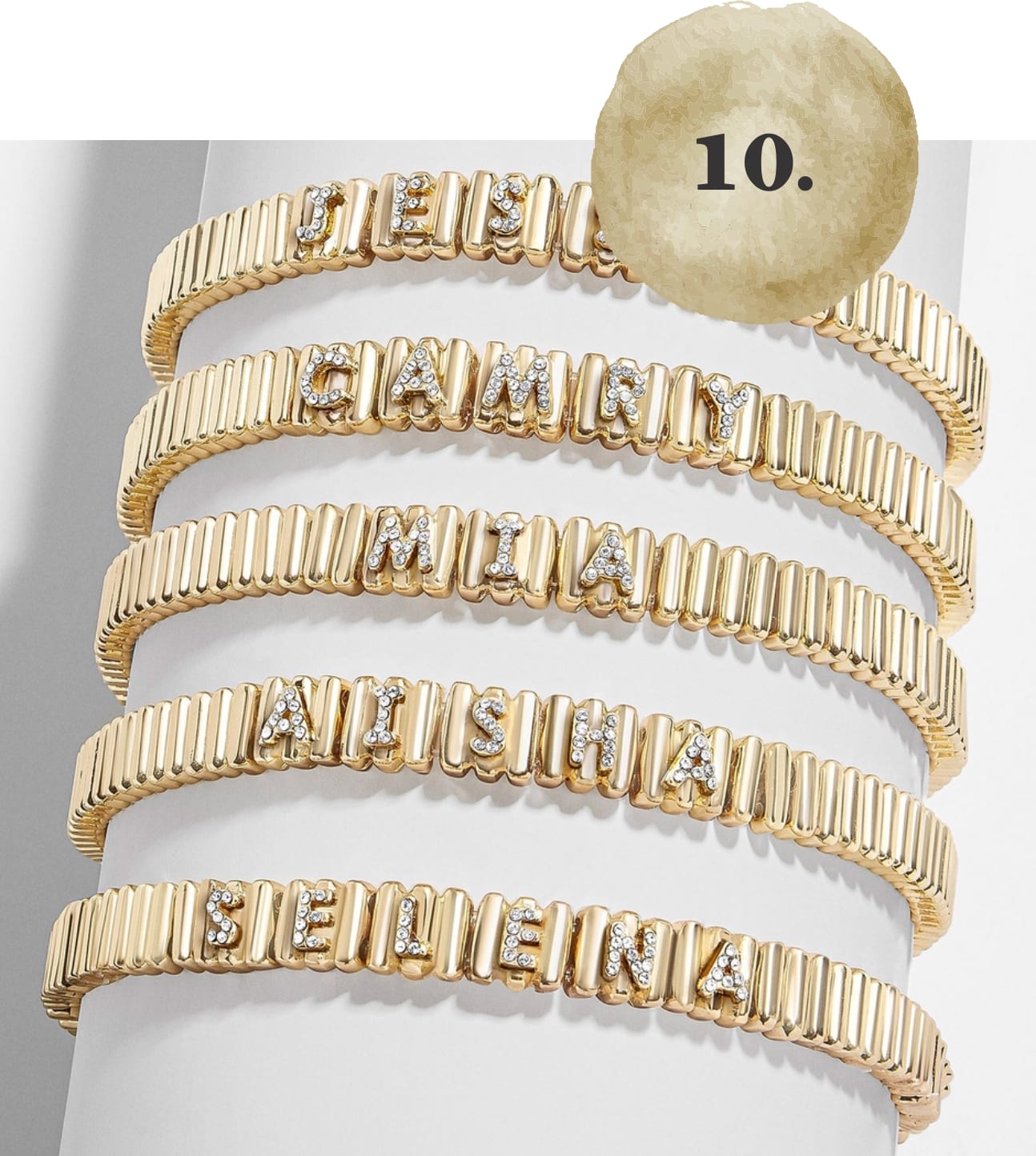 Custom Bracelets from The Bauble Bar
We showed you this customized blanket that we loved in this post. But the Bauble Bar has tons of adorable and well-priced customizable jewelry too!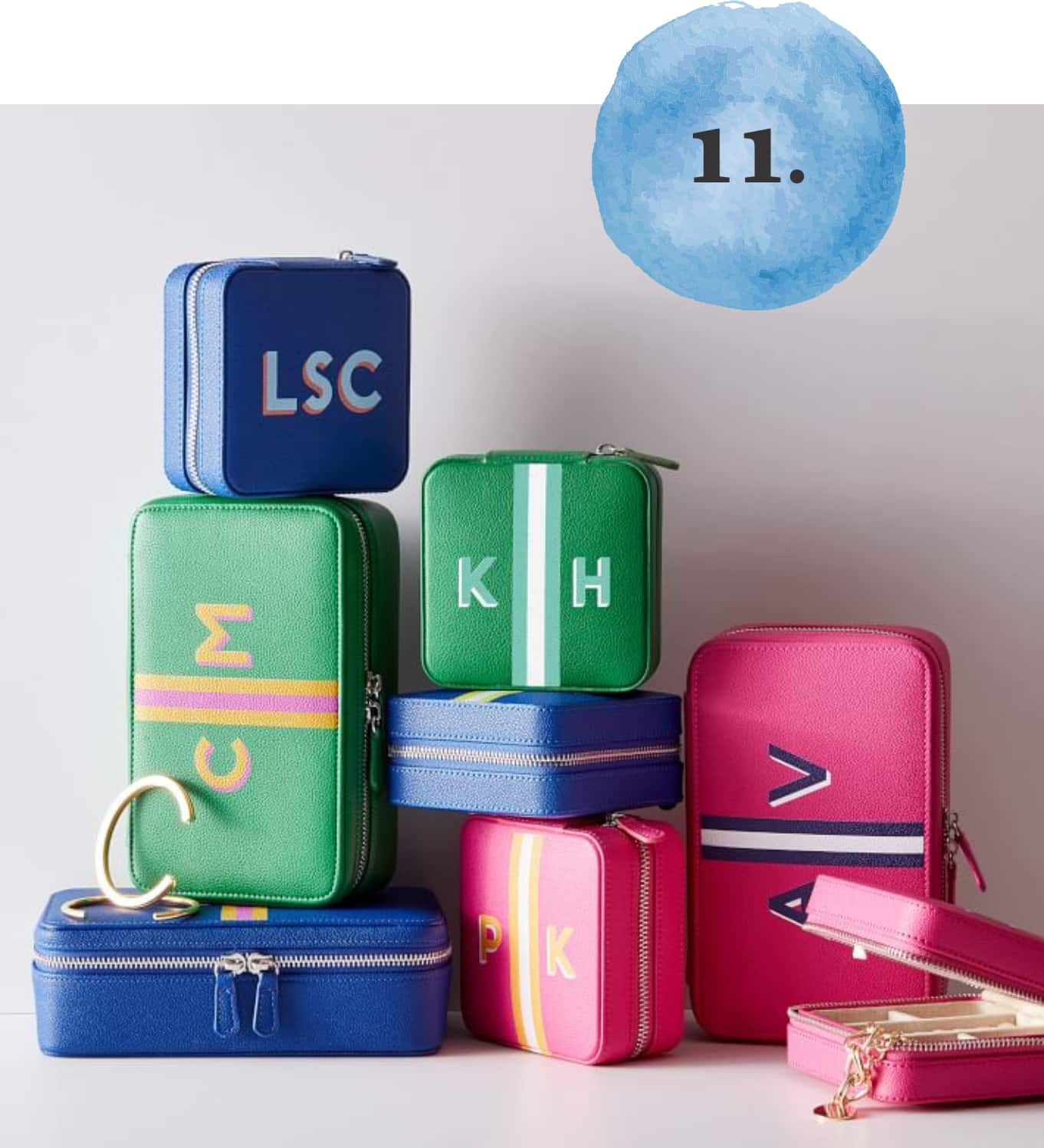 Personalized Jewelry Boxes
They're the perfect size, chic, sleek, and personally hers. Personalize It has better-priced personalizable jewelry boxes over here.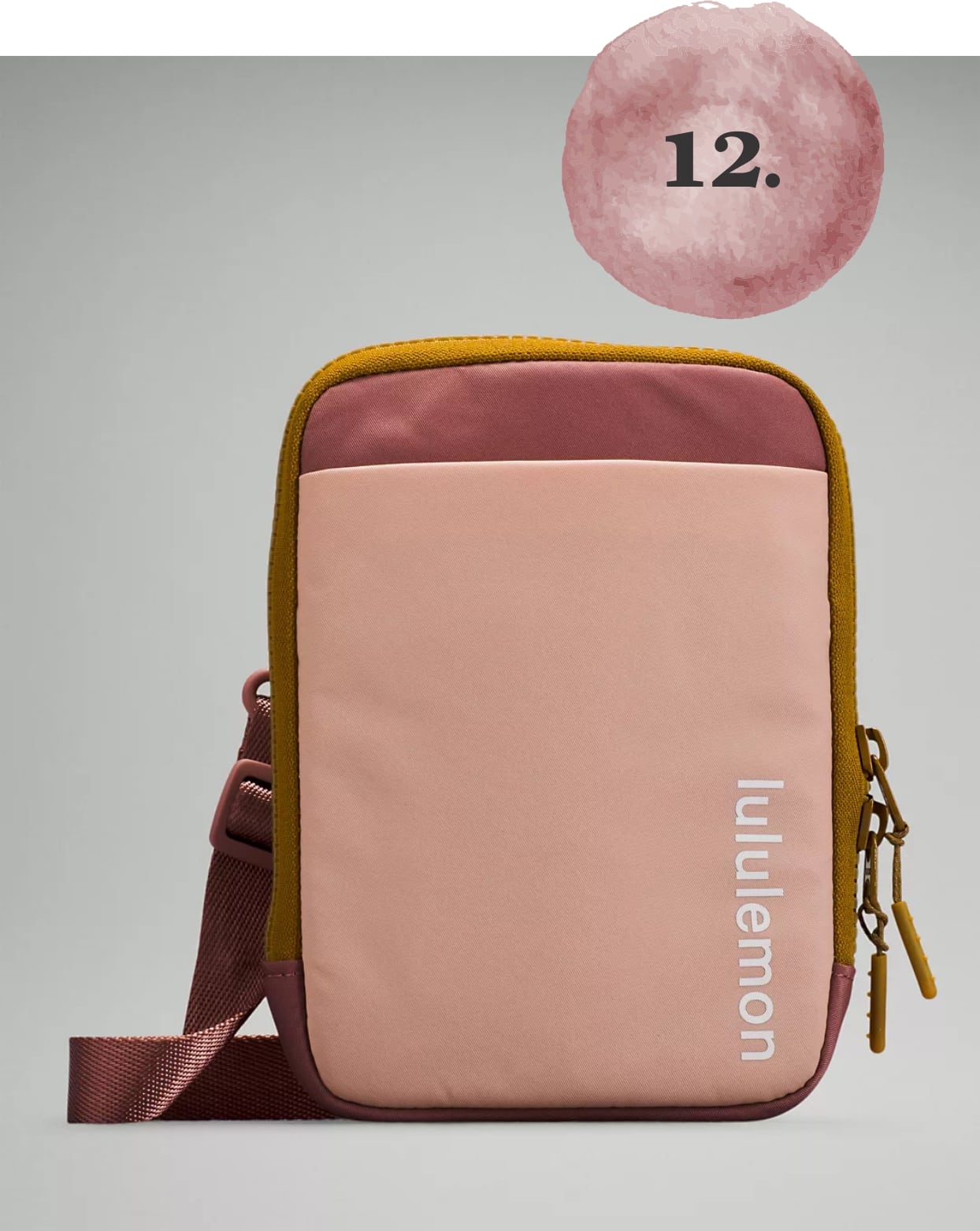 Lululemon Easy Access Crossbody Bag
Teens love this cute, sporty bag that's just the right size. The Everywear Belt Bag is another popular pick with teens (comes in soooo many colors).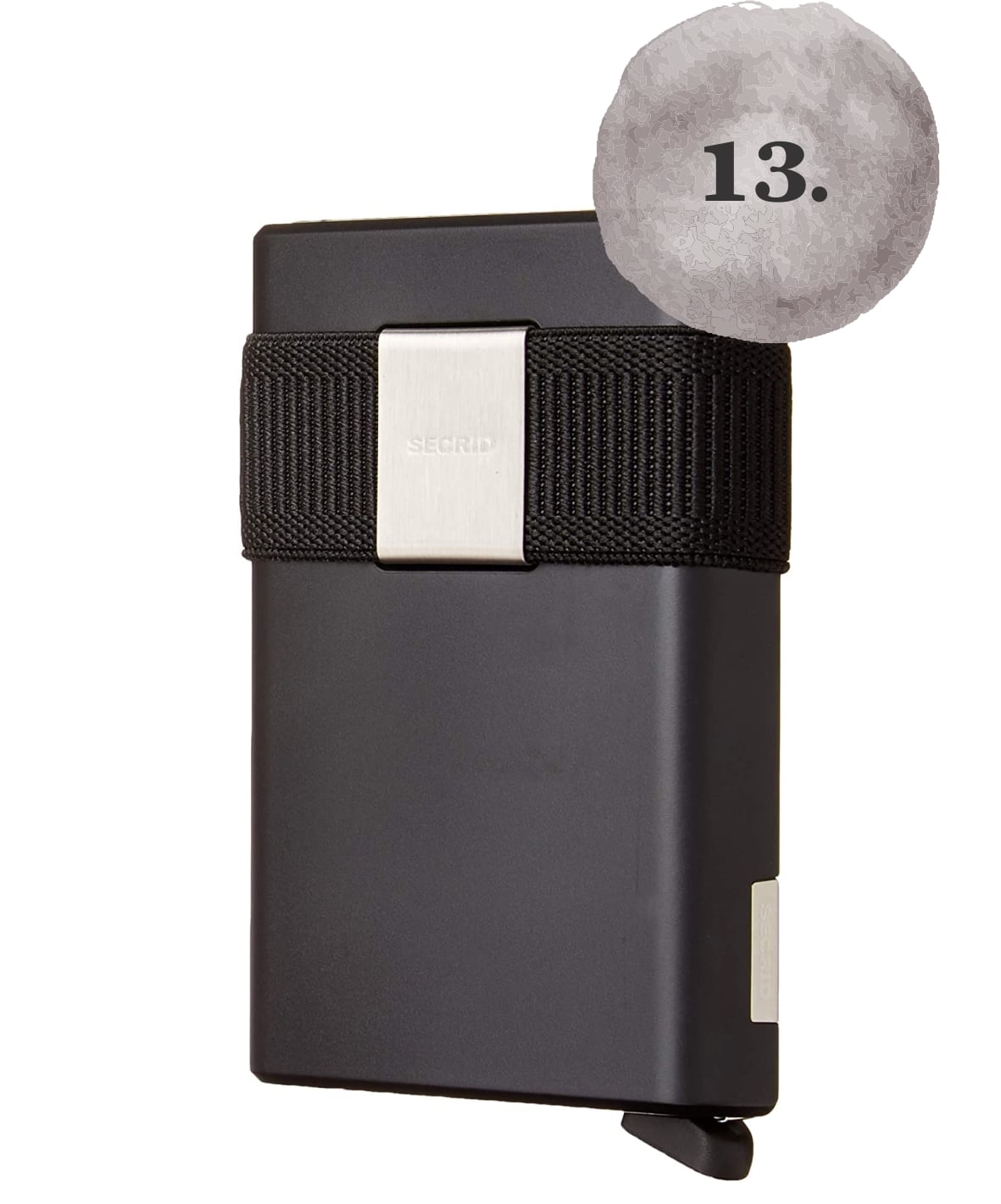 Secrid Wallet
Super functional but also cool. Teen boys love the shtick, but the Secrid is a great men's gift too.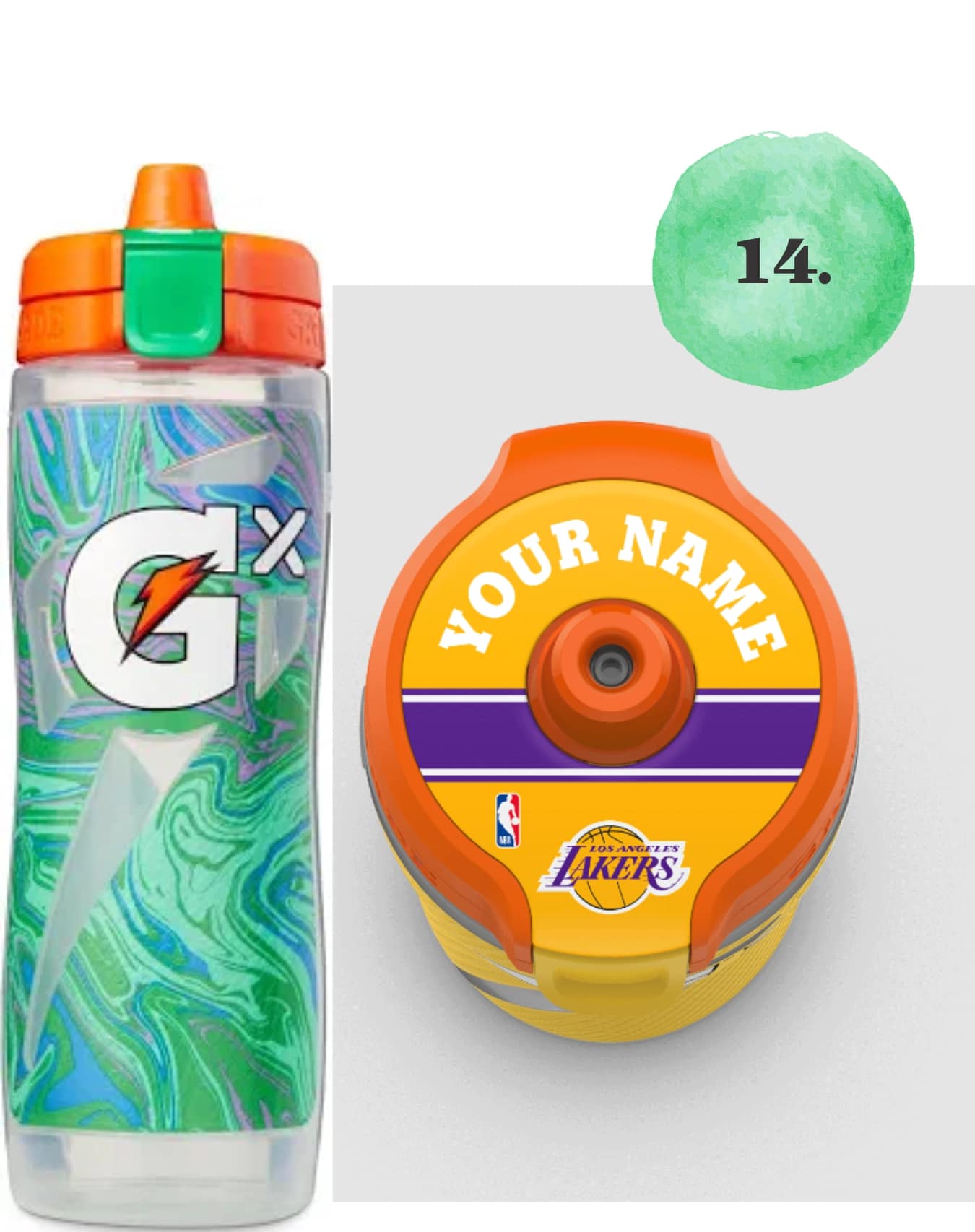 Custom Gatorade Bottle
Choose the name, the colors, the style, and the pod flavors for a Gatorade bottle that's unique for him.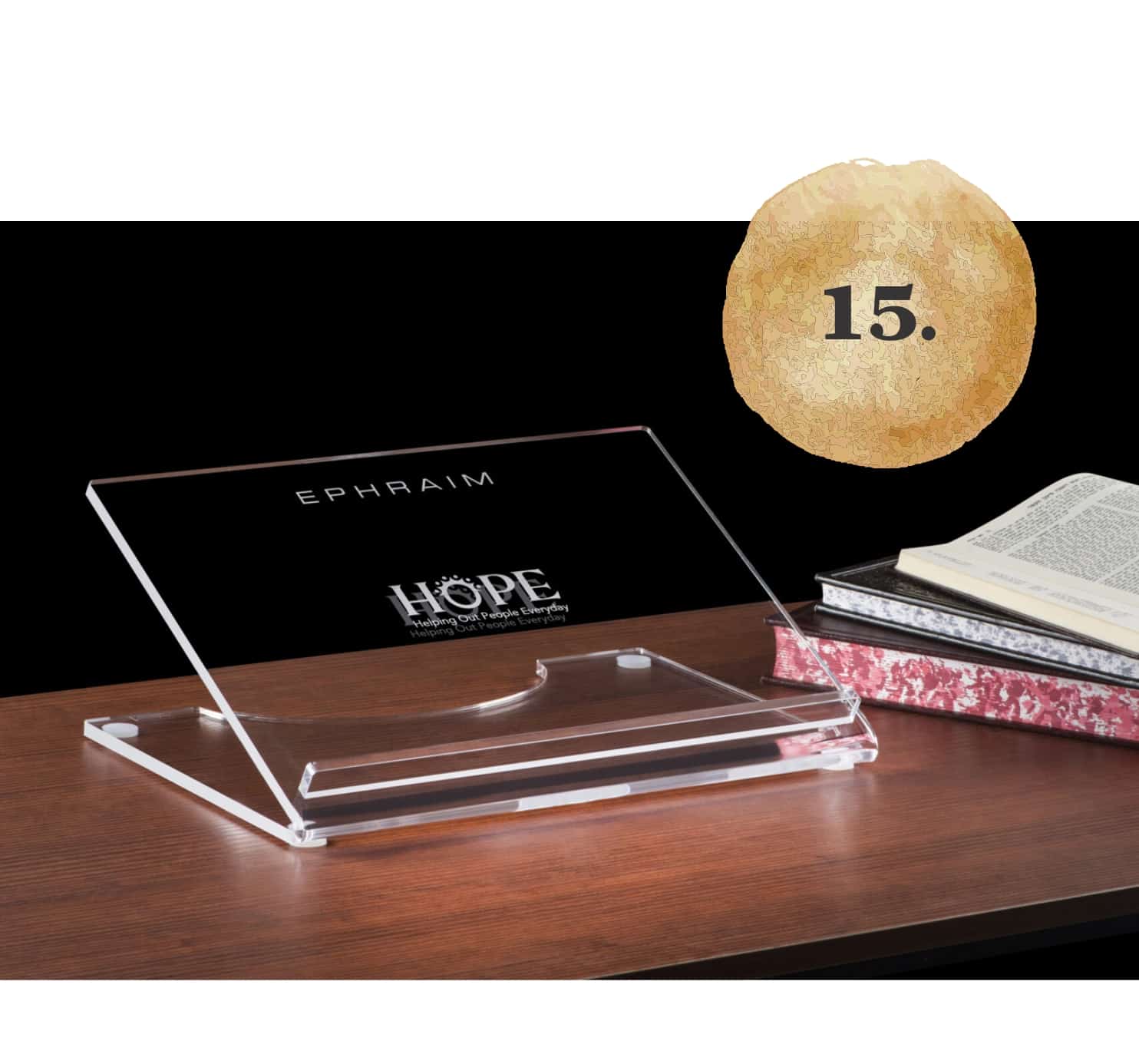 Z Stander
This was so popular with the teen boys last year that it's back again. Learn more about the different models and personalization options over at ZStander.com or in this post. Use code BCP10 for 10% off your order.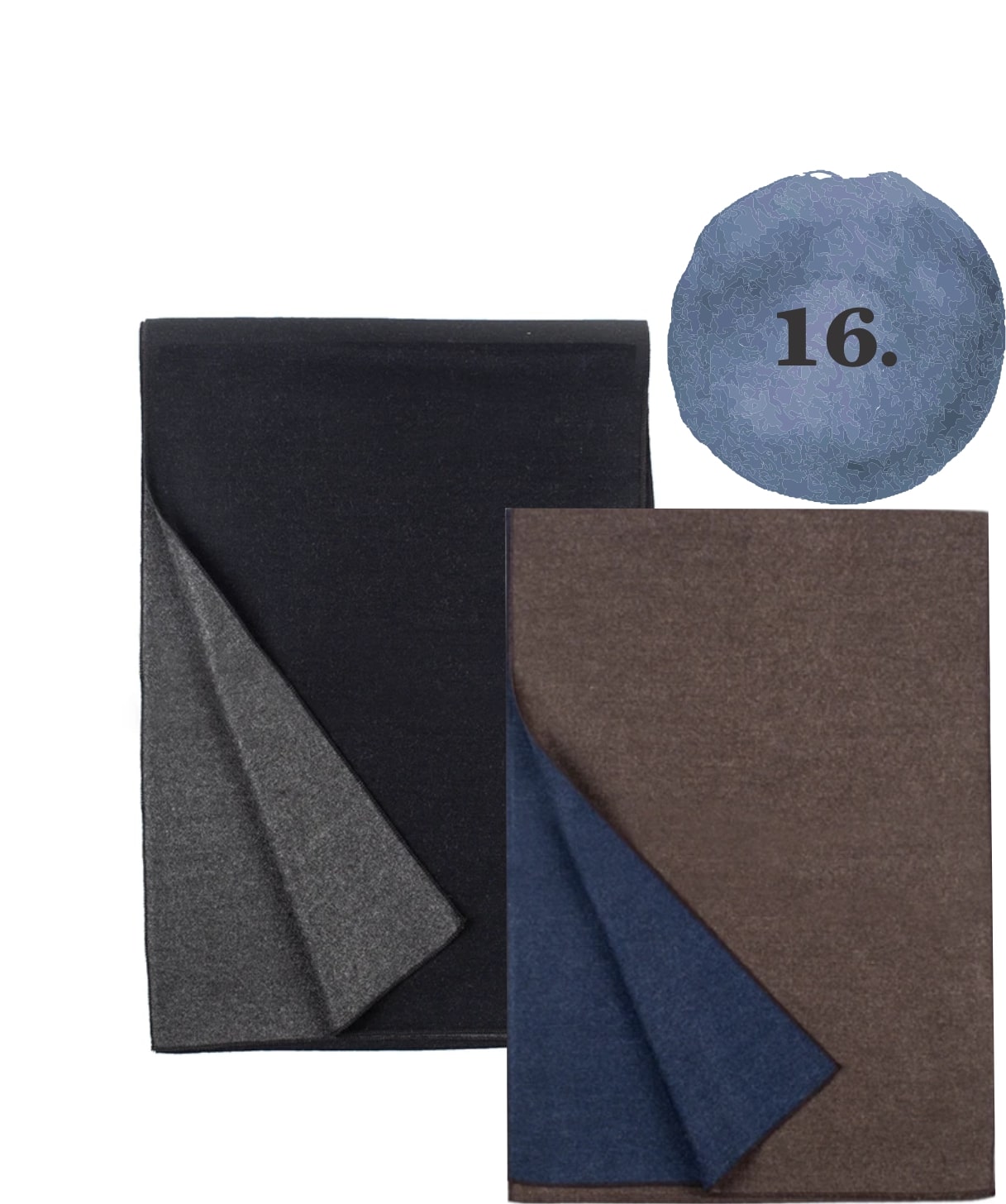 T.O. Two Toned Scarf
One accessory boys love to have once winter sets in is different scarves. And you can't go wrong with these two-toned styles by T.O. There's tons of different color variations, it'll be hard to choose!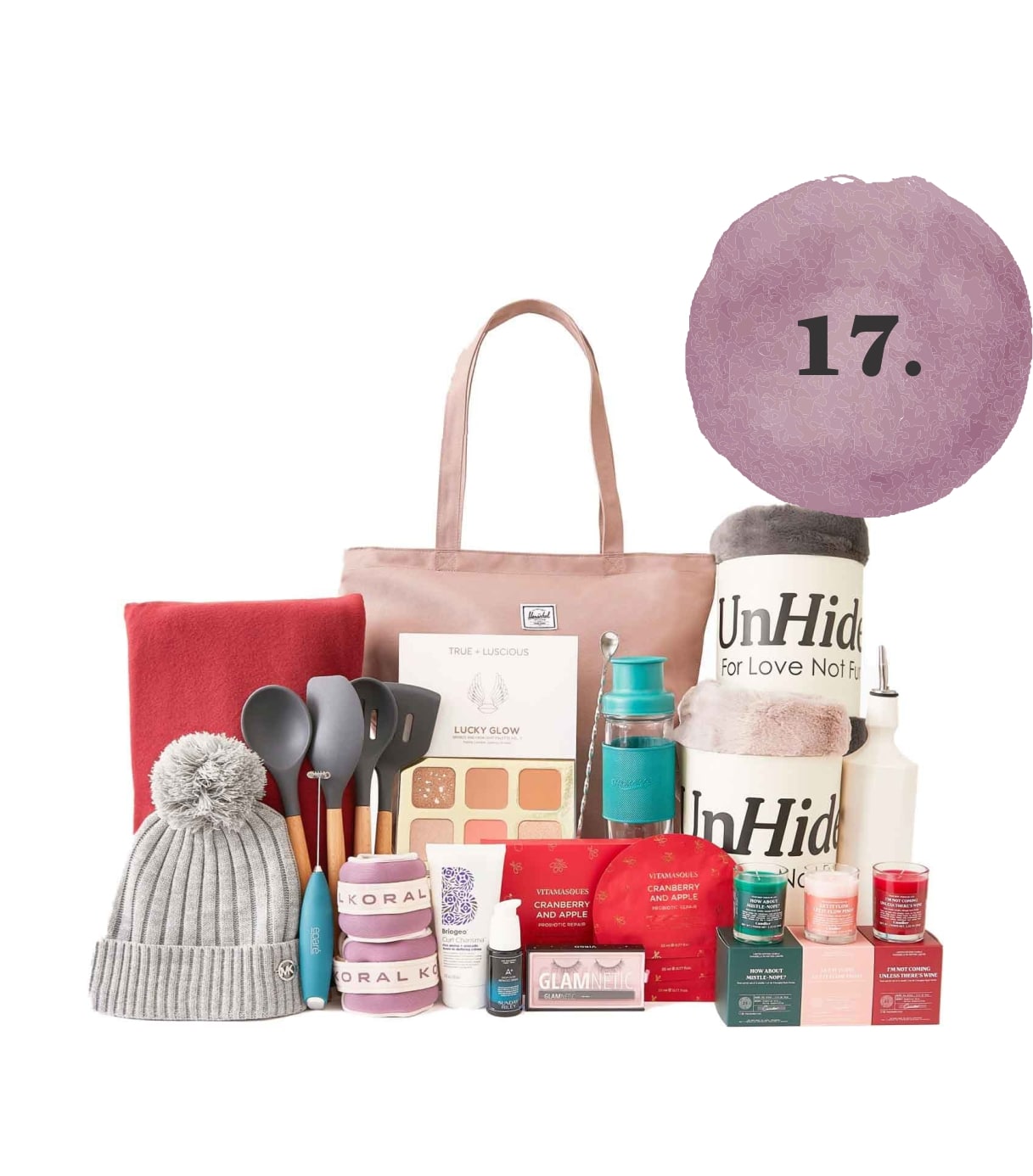 Fab Fit Fun
Get ready for the best in home goods, fashion, wellness, beauty and more – all picked for the season and delivered to your door 4x a year!
FOR EXCLUSIVE CONTENT AND A PEEK BEHIND THE SCENES, MAKE SURE TO JOIN OUR WHATSAPP STATUS HERE.