No time to bake dessert? Warm up your winter melave malkah with a s'mores bar instead.
A few weeks ago, while I was researching easy Chanukah party ideas for Whisk, I came across the concept of an indoor s'mores bar.
And I was smitten.
I'd be hosting my own Chanukah melave malkah in honor of my new daughter the following week, and while I usually have lots of fun creating the desserts, I knew I'd have limited time. A s'mores bar would be perfect. It's a fun dessert, and would keep guests busy and engaged. Plus…the extended family went on vacation in the mountains together during the summer, where we had roasted marshmallows and made s'mores nightly. So this would definitely bring back memories of those evenings. So, yes…while trying to help readers by compiling easy party ideas, I had actually helped myself.
Here's how I executed it.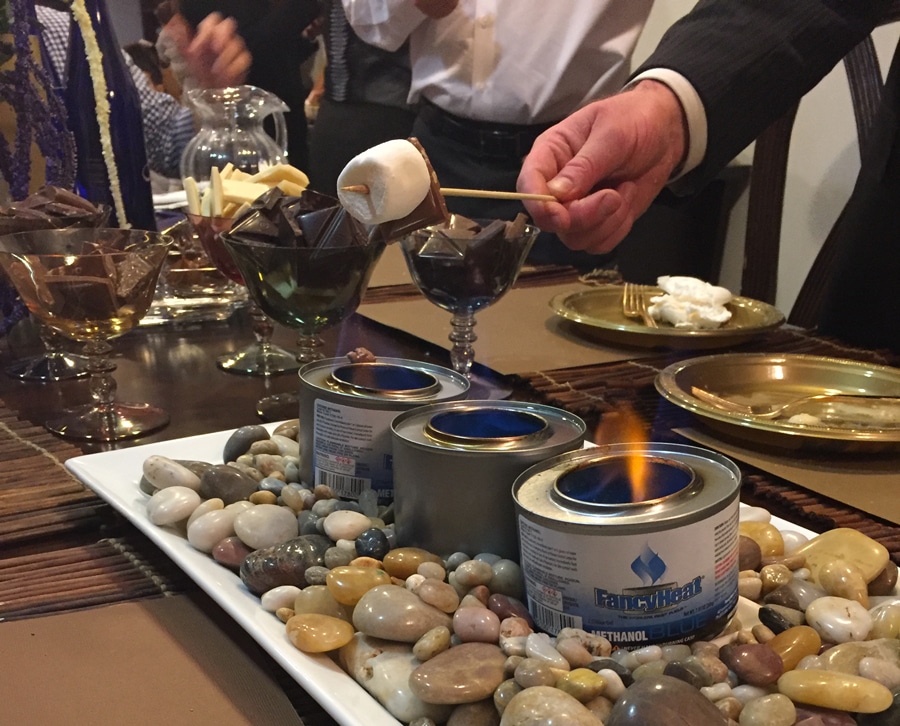 First, you'll need some sterno cooking fuel. Surround them by any inflammable material (I used river rocks) on a platter or tray.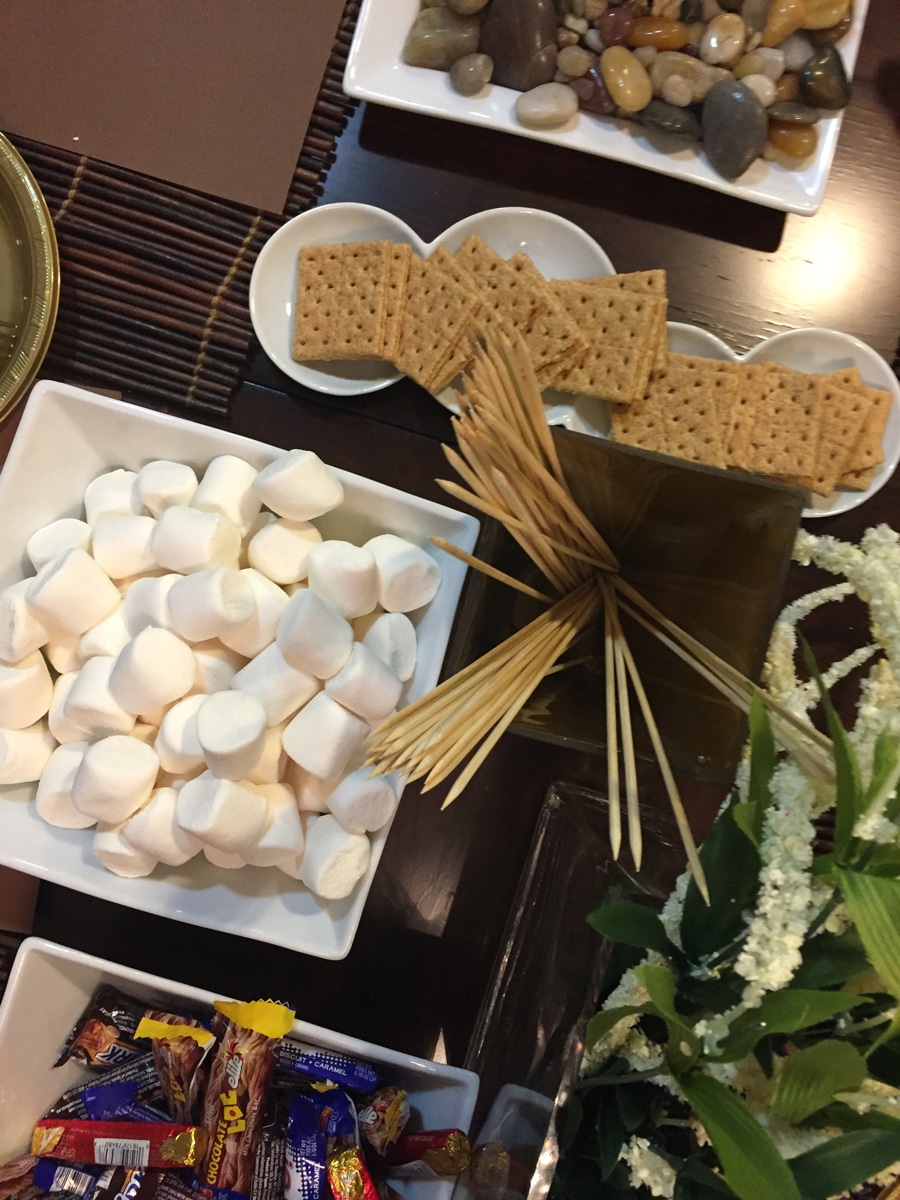 What else is on the shopping list? Marshmallows, skewers, graham crackers, of course.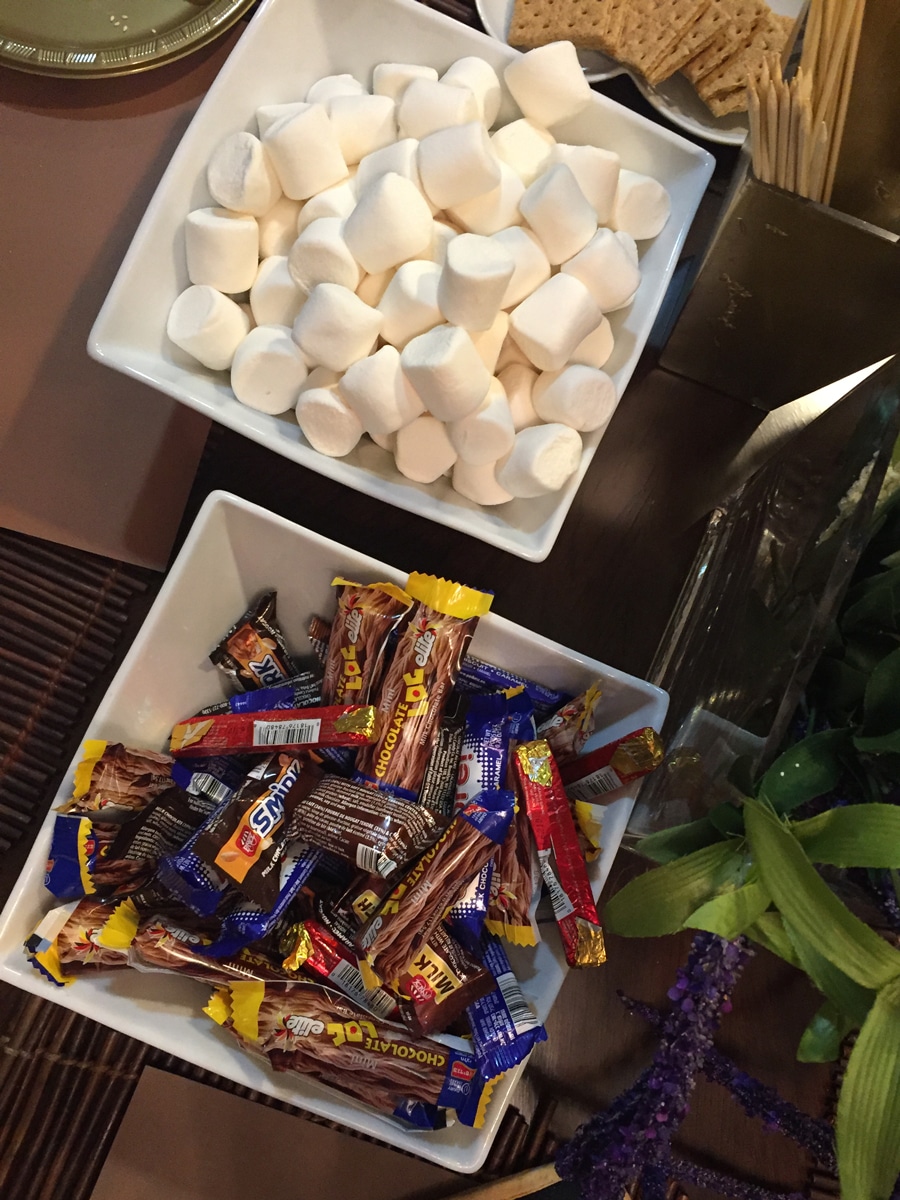 And chocolate. To make it fun, I offered lots of chocolate bars to stuff inside s'mores sandwiches. Torino. Encore. Smirk. Milk Munch. Chocolate Logs. (I couldn't find the Pesek Zman…aarrgggh!) This chocolate bowl was finished to the bottom.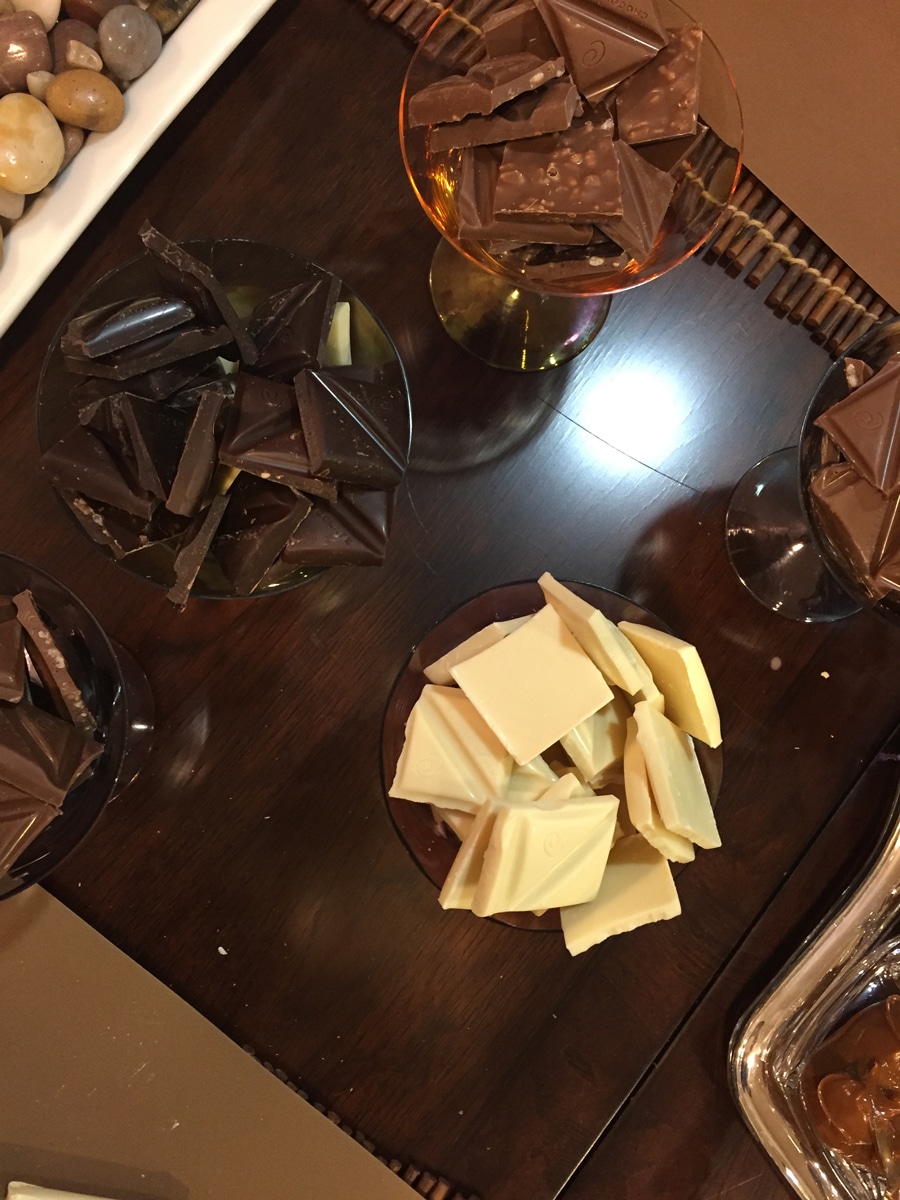 And white chocolate. And milk chocolate. And milk chocolate with Rice Krispies. And dark chocolate. And dark chocolate with Rice Krispies. No one could say they didn't have chocolate options.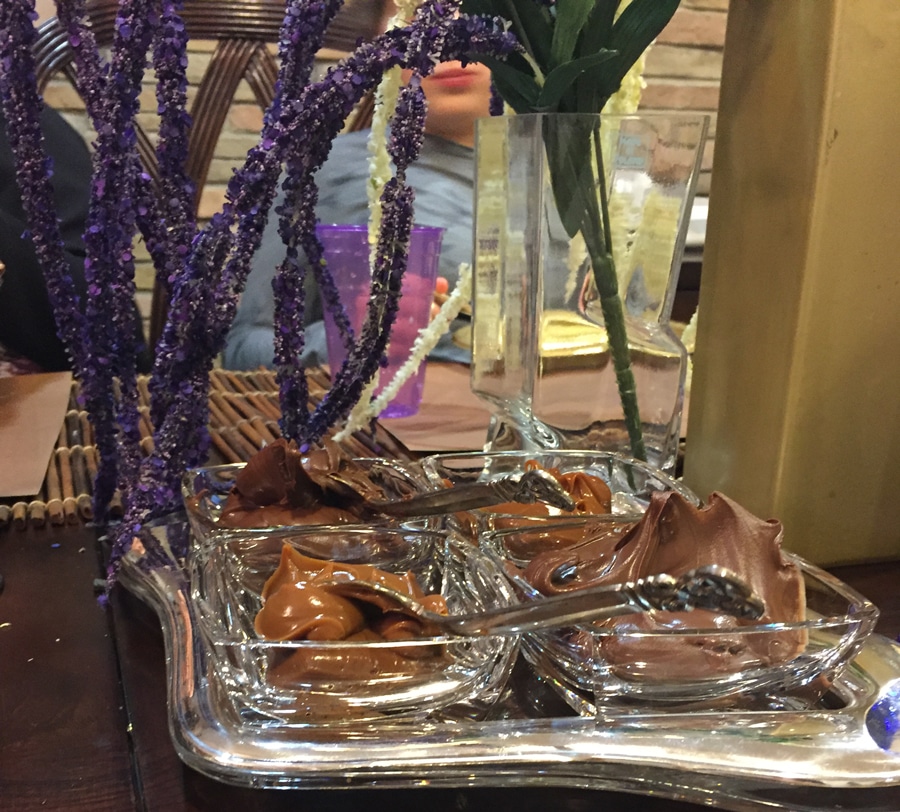 How would you like to spread those graham crackers with Delinut (or your favorite chocolate-hazelnut spread) or Dulce de Leche? I wanted to include Biscoff spread here as well, but couldn't find it during my shopping trip (perhaps if I hadn't decided to bring along 3 children I could have looked harder).
Let me know if you make your own s'mores bar!