How one mom turned a messy garage into a dream storage space.
It was last year during quarantine. The days were long and the kids were home. And though I was far from bored with the kids home while still trying to get my own work done, I was still looking for a project that I could do along with my kids that would make me feel that we actually did something worthwhile with our time.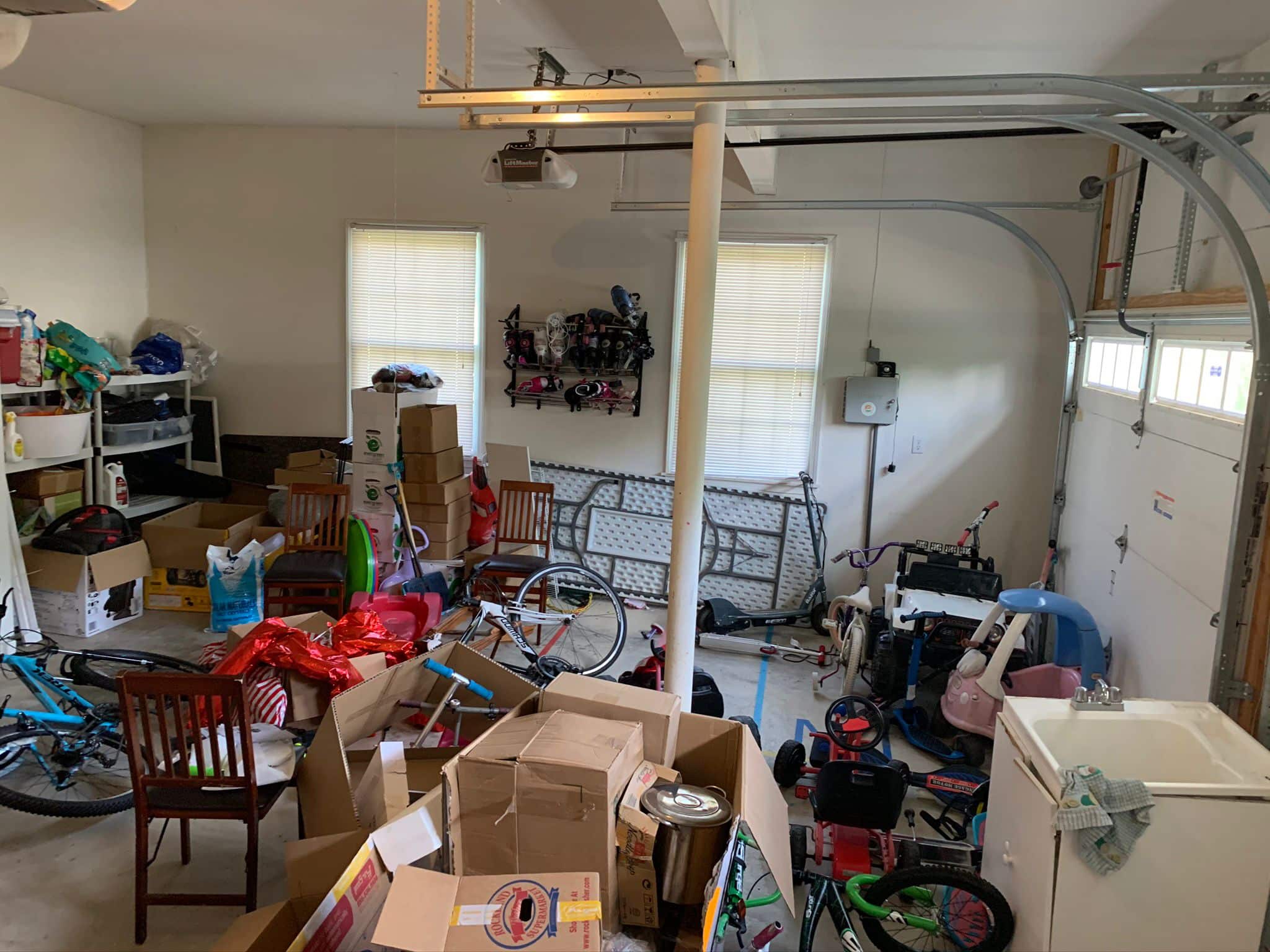 I always loved organizing. It might not be the actual process of organizing that I like, but rather the "after:"  when everything looks so pretty and neat and I can just stare and smile at what I accomplished. When I broached the subject of organizing the garage to my husband, his response was, "Why bother? It's a garage. It's supposed to be messy. But if you wanna do it go ahead and enjoy but it's on you. Surprise me. I'm uninvolved."
So this was really going to be a DIY.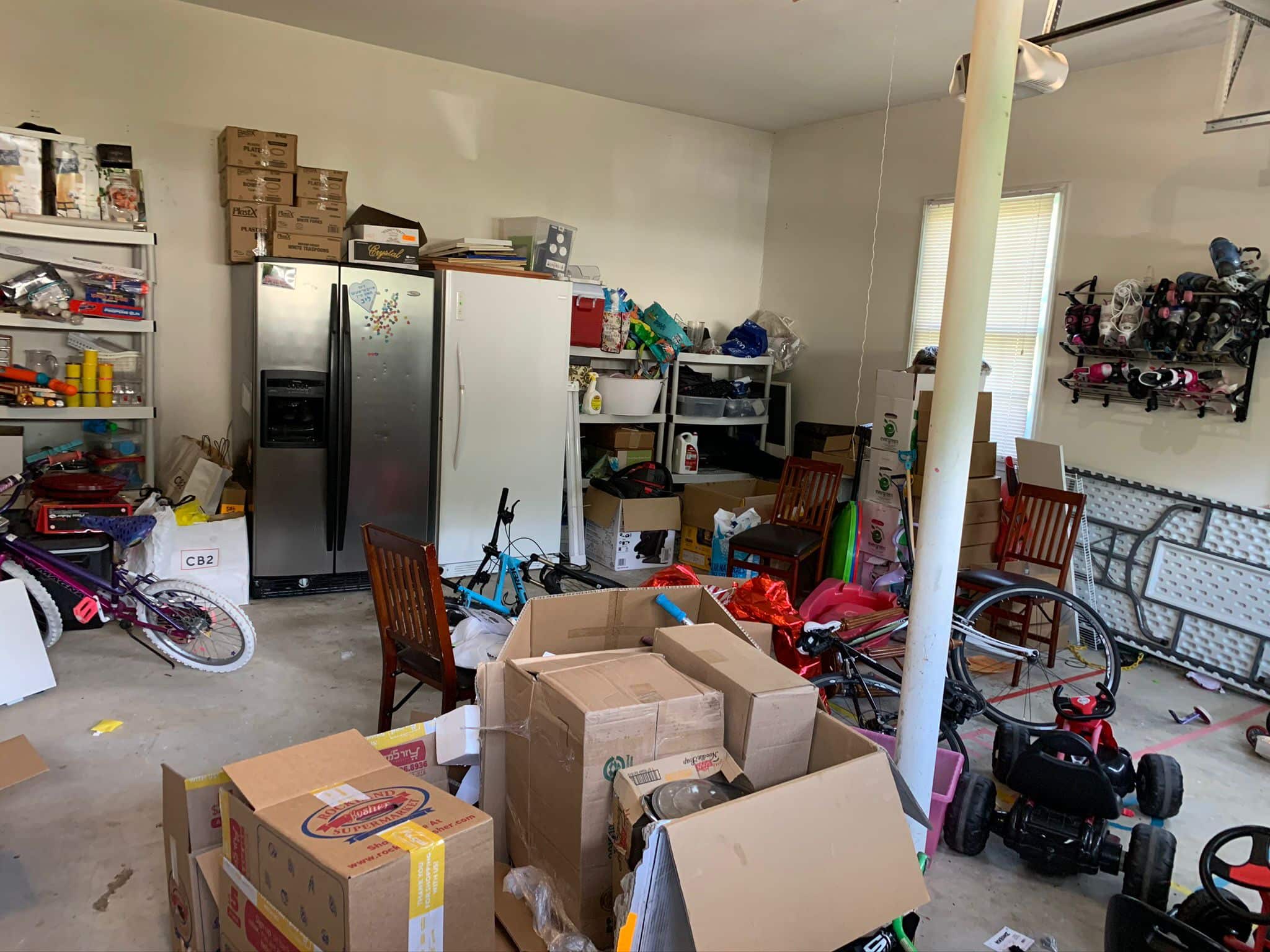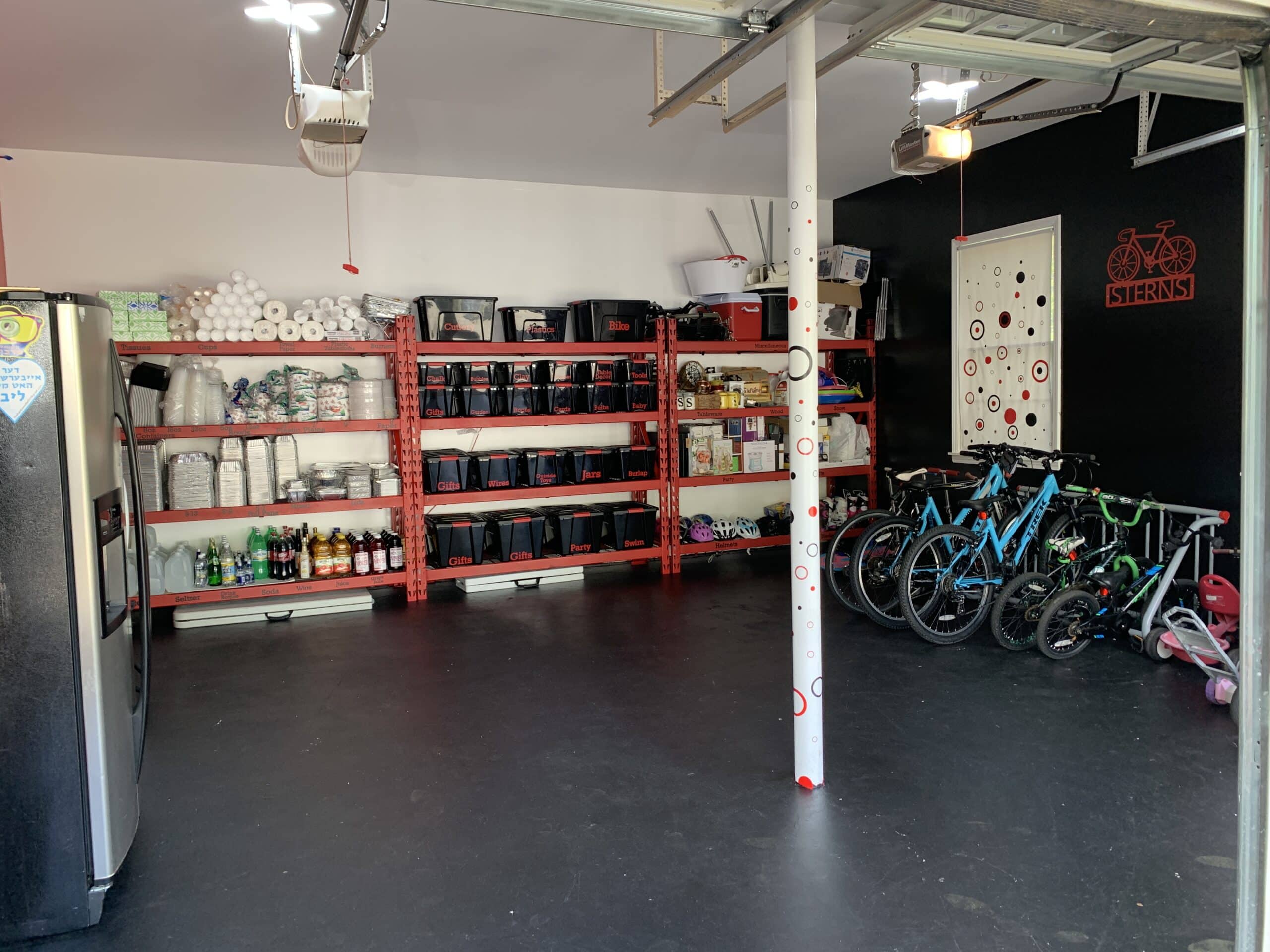 I didn't really know where to start!
I started looking at shelving on homedepot.com. I had shelving in my garage, but they were small and narrow and not very functional. Then I found them, these bright red shelves were the ones! I measured the garage and determined that three units would fit perfectly across one wall.
First things first we needed to paint.
That's what would really transform the space.
I chose red, black, and white walls to highlight the red shelves without overdoing it. Since all the contents of the garage were sitting in the driveway during these few days, it was a race to get done (we did have to cover up everything during one brief rain). In the end, I loved how it all came together. The shelves were assembled and we quickly brought everything back into the garage. Note: If you have more time, you should use a special epoxy paint that is more durable for the garage floor.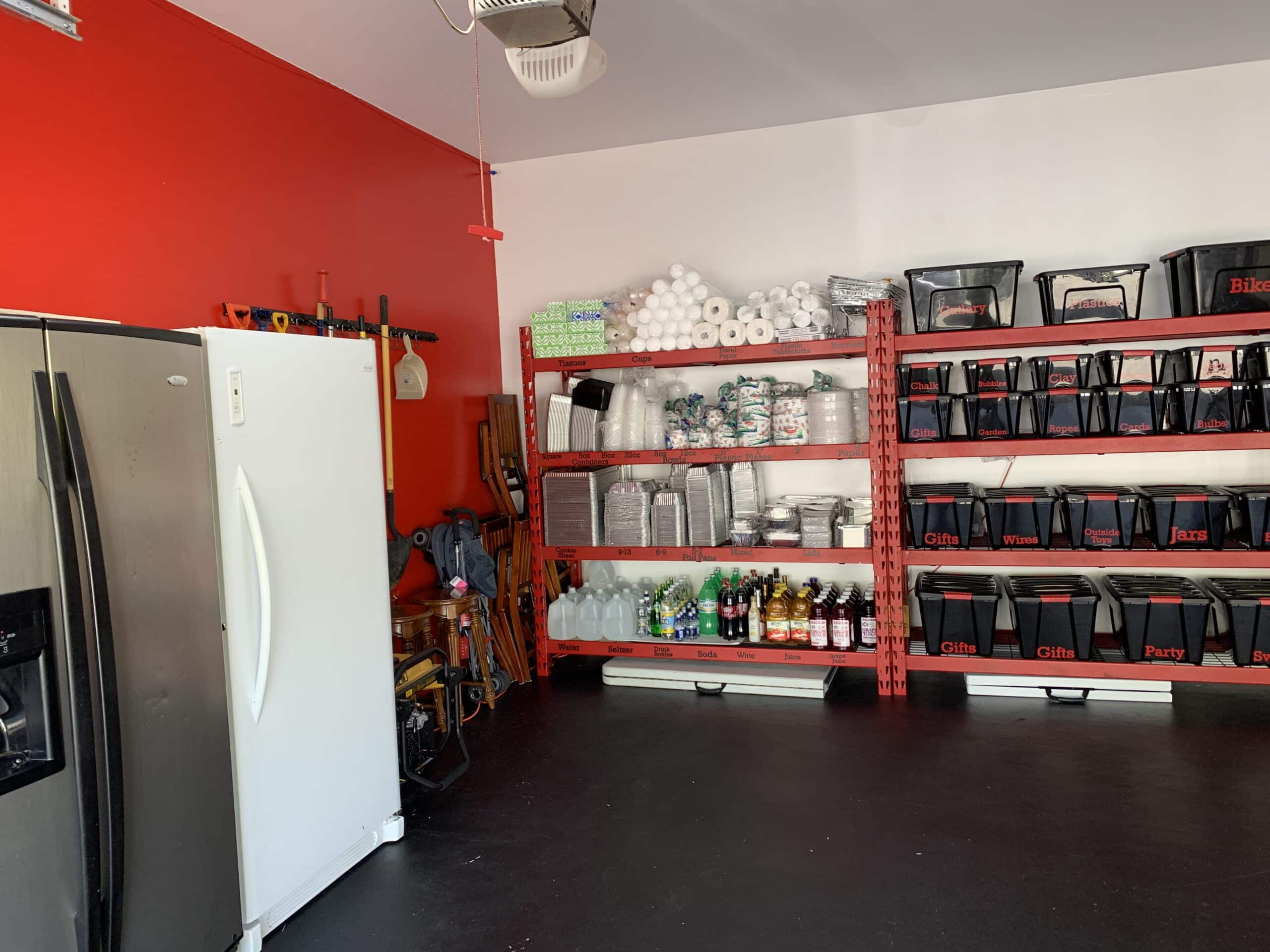 It was now time to containerize! I found these black storage containers with red handles on amazon. Though I wasn't really sure what I needed (I could always buy more or return), they were perfect (and I ended up using all). Everything went into a bin with a label. Because the shelves were very wide, I had so much extra space. I love being able to stock up and have the things I use often. I made a big wholesale paper goods order and stored the items on one of the shelving units. I was also able to stock up on drinks.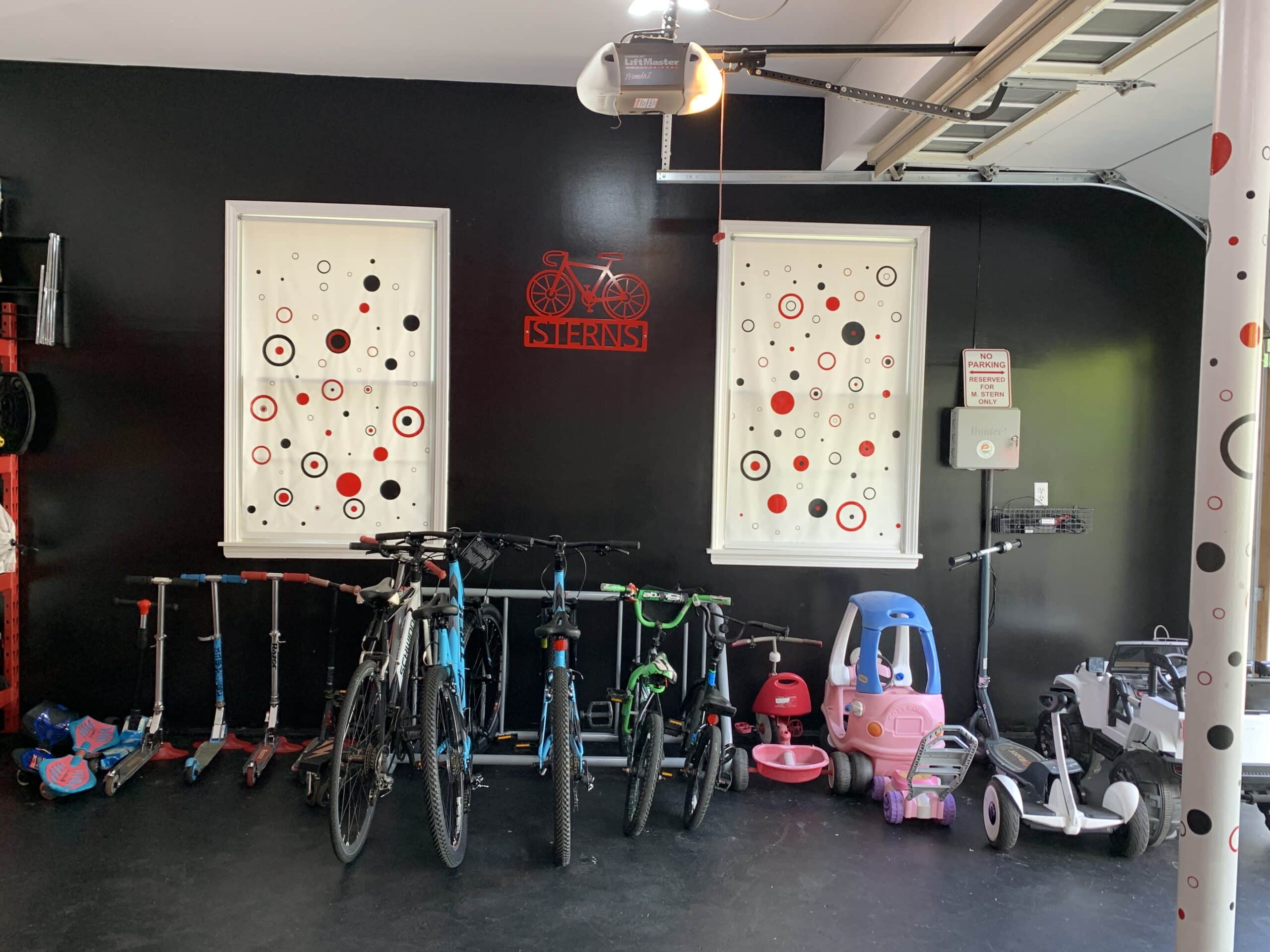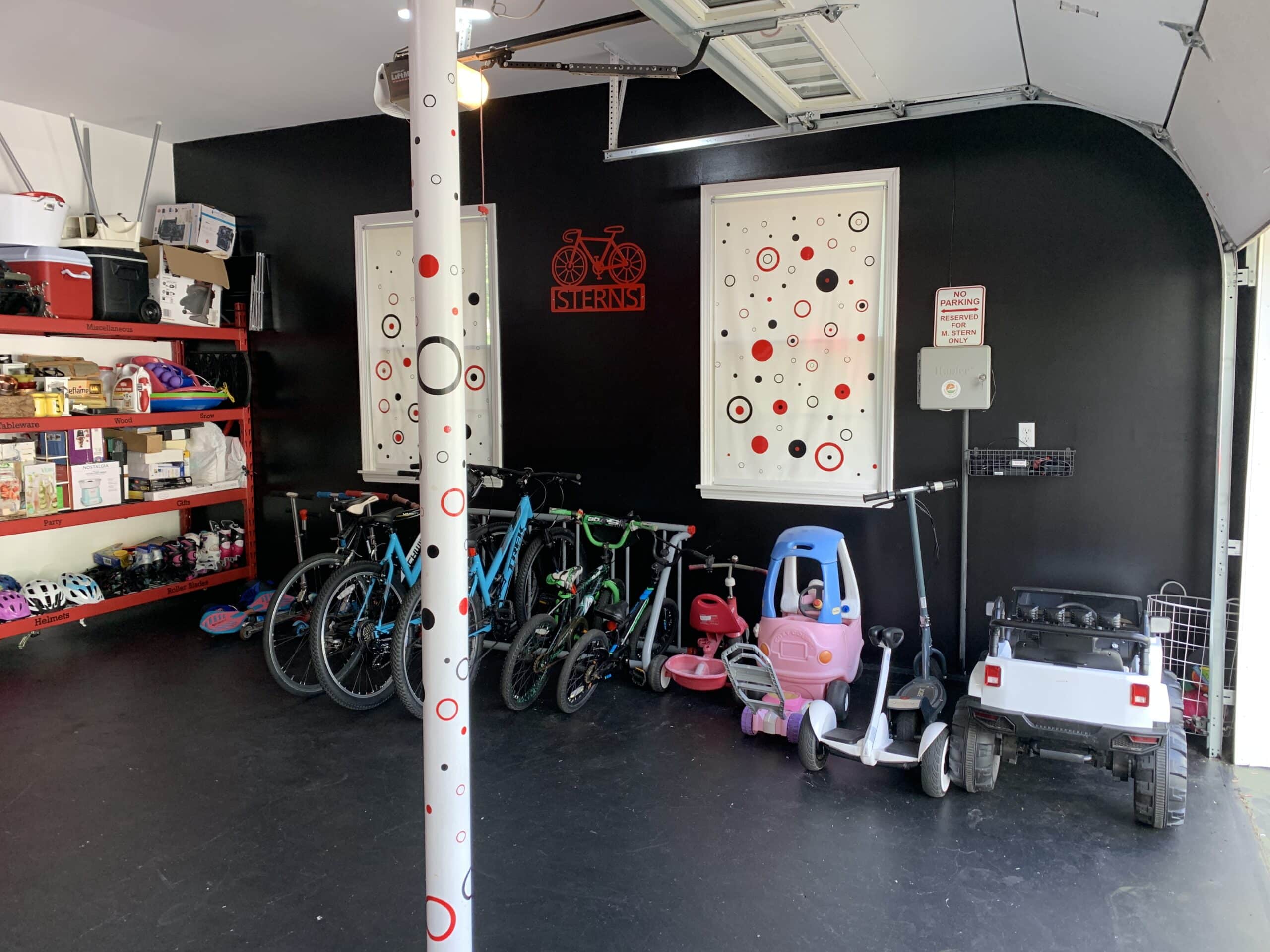 The window shades were really inexpensive! I used these pull down shades from The Home Depot. You'll need these brackets to mount them. The shades were a bit blah so we decorated them with some vinyl wall decal stickers. I also felt we needed some wall decor in between the two black windows so I opted to make a custom metal sign with a bike and it looks lovely! If you look closely on the side of my garage I added a small basket labeled "chargers." I have several electric toys that need to get charged daily and those wires kept on getting lost and flying all over. I hung this metal basket right under the outlet and near the electric bikes so it's easy to find and charge the items. Right in the corner I added a bin for balls because those are something that are always on the floor too.
The bike rack was one of the last additions. A while back, I had purchased a bike rack that turned out to be a piece of junk. This time, I researched and read many reviews and chose this grid-style heavy duty bike rack. It holds five bicycles and that's exactly how many we have, so that was perfect. My previous bike rack was $90 and this was the splurge at $255 but this one will last.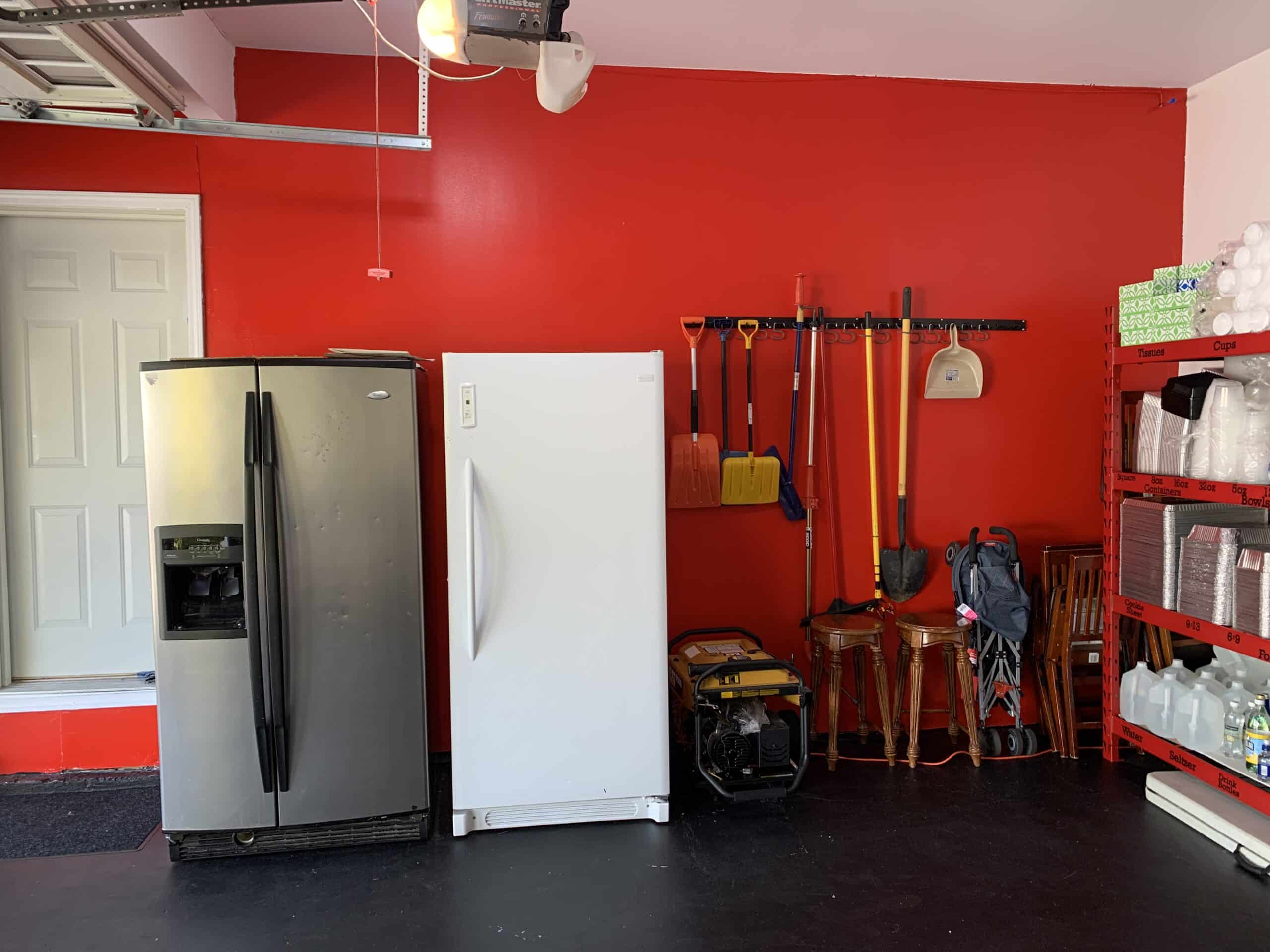 On another wall of the garage, I hung random items, such as snow shovels and brooms using this hook rack. It's working out great!
Originally, my budget for my garage was $1000. I went over a bit when splurging for the bike rack at $259, so the total was $1210. (The prices of some items have changed since last year.) I did hire a little bit of help: I had someone else do the painting (some could DIY, but one room doesn't cost a lot and it saves a lot of headache). I also hired a handyman for $40/hour to assemble the shelving and hang the curtains and hook rack. 
By organizing this garage I gained a functional room in my house which I enjoy immensely as a storage space. I hope you enjoyed reading this article as much as I enjoyed the process of doing this project. Feel free to ask any questions in the comments below.