Read about how a comment on a Between Carpools post is making a change in Israeli car safety! 
Late last summer, we shared a post from a  mom who accidentally left her baby in the car. While that story ended well, B"H, she shared in the hopes of raising awareness amongst our readers of the need to actively try to avoid this happening.
In the comments on that post, there were a couple of mentions of the Clever Elly device, which reminds a driver to check the back seat when the car is turned off and the door is opened
(Read all about how it works on the Clever Elly site.) We thought that was the end of the conversation.
We didn't know that it was just getting started.
A little while after the post and comments went up, Andrew from Clever Elly reached out to tell us that through that post, the brand had already secured a distributor of their products in Israel and even had a feature on TV there.  We needed to know more about how this happened!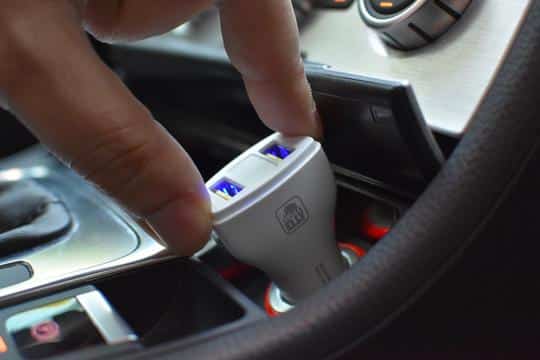 Clever Elly was invented and brought to market by a trio of dads in Australia. These men are Jewish and they noticed that the sudden influx of orders had a very high count of Jewish names. They reached out to one of those customers to ask where these orders were coming from and this reader then pointed them to our post. 
Three of our followers from Israel reached out to Clever Elly to inquire about distributing the device in Israel after recognizing the potential for saving lives that this product can provide in the hot Middle Eastern sun. Israel had been on their radar for a while and they'd already been in conversation with B'Terem (Safe Kids organization for child injury prevention) who said this is statistically a large phenomenon in Israel. The Clever Elly team picked the strongest candidate who managed to get them featured on TV that same week and finalized a distribution plan.
This left them enough time to be ready for summer 2021!
So that brings us back to you, our followers, in the US, Israel and all around the world.
Clever Elly is offering us a special promotion so we can all take whatever possible precautions to keep our precious cargo safe. Now that the weather is warm, there isn't a better time!
Enter code BETWEENCARPOOLS to get a free USB charging cable included with your purchase!