Yes, you can make a delicious roast for Pesach using the ingredients you already have at home. 
There's no need for any fancy or specific ingredients. This delicious, tender roast uses just the basics for delicious, tremendous results. Rather than cooking the roast whole and slicing, have your French roast cut into large cubes, so they have the appearance of a short rib on the plate. 
Plate this roast on top of any mashed vegetable (such as potato, sweet potato, or turnip, flavored with simply olive oil and salt). If you'd like some color, add some diced roasted red and yellow beets, flavored with some red onion and salt. 
Need to peel your tomato? See this post for easy instructions. 
Want to see which dishes we used to plate this dish? Scroll to the bottom of this post.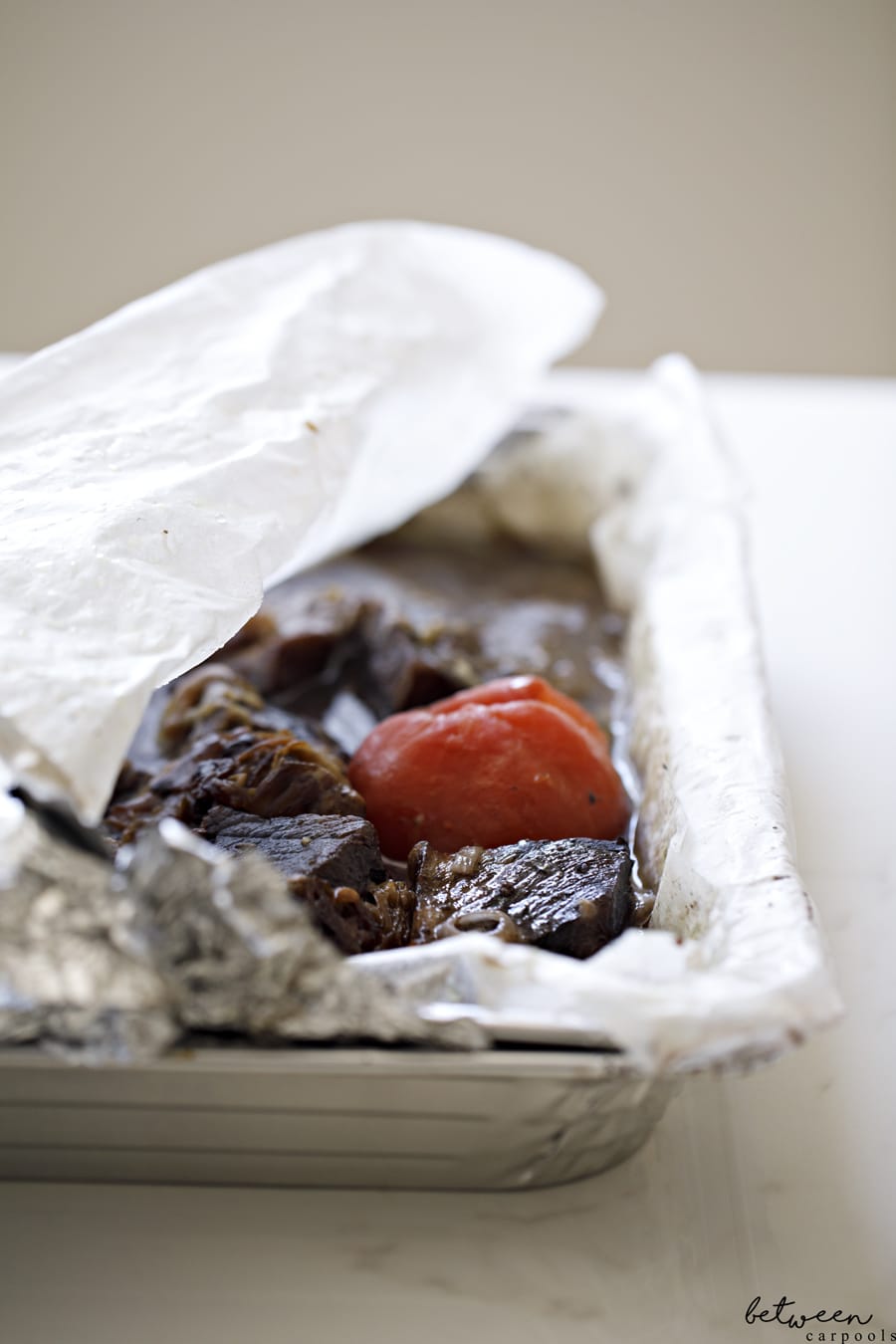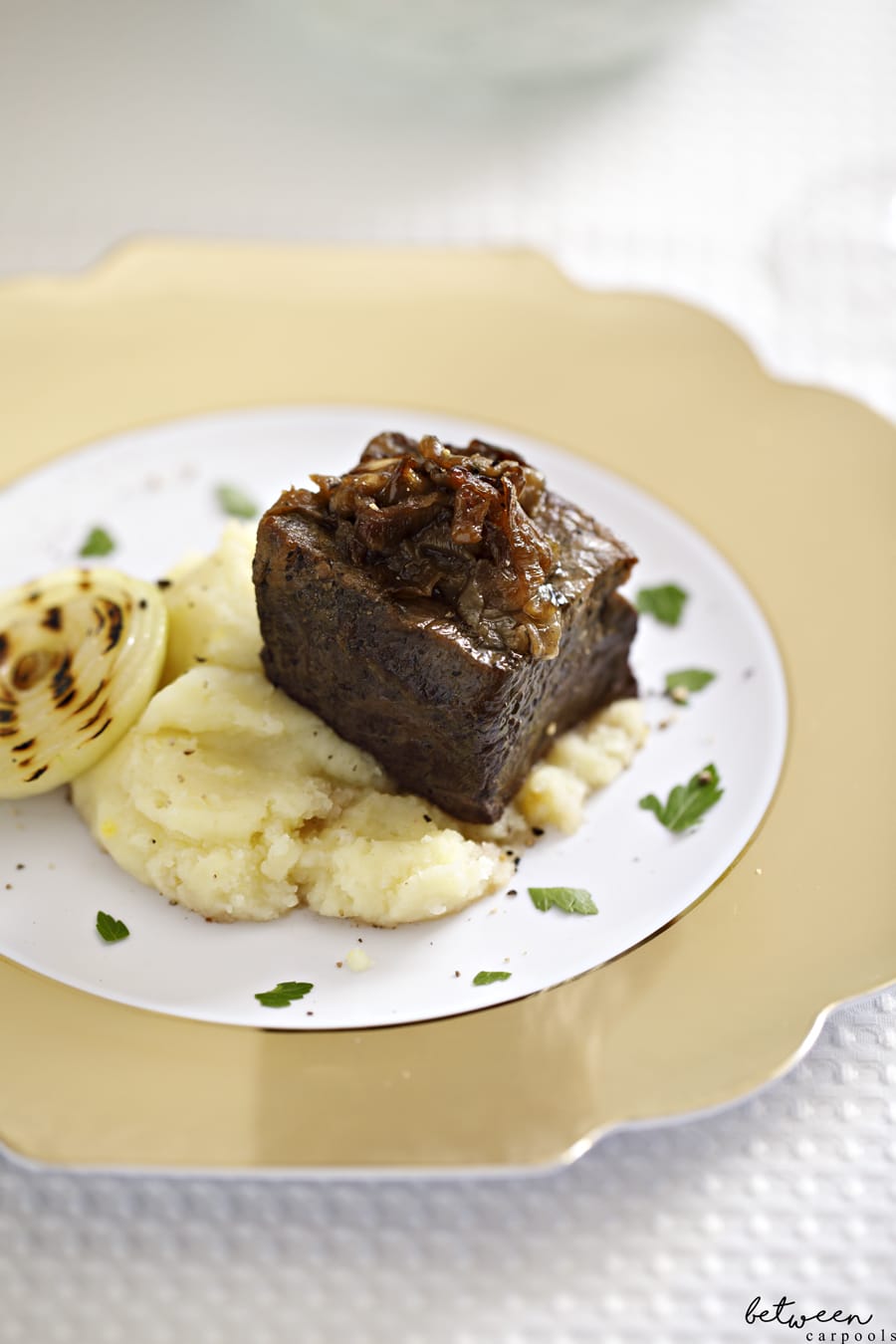 Pesach Mock Ribs
Ingredients
1 (approx. 5-pound) well-marbled French roast, cut into 2 ½ inch squares
Kosher salt, for sprinkling
Coarse butcher style black pepper, for sprinkling
1 tomato
Fresh garlic cloves or 1-inch piece of horseradish
1 onion or a few shallots, fried
Honey, for drizzling
4 cups beef or chicken broth
2 cups red wine
Instructions
Preheat oven to 275-285⁰F.
Heat olive oil in a large heavy frying pan.
Sprinkle meat with kosher salt and black pepper.
Add meat to frying pan and sear very well on all sides.
Line a baking pan with parchment paper. If using disposables, I recommend doubling or tripling up the pans. If you have a real baking pan or Dutch oven, that's even better. Add meat to the pan.
Add 1 tomato to the pan. Add garlic or horseradish to the pan.
Top meat with onion or shallots. Make sure every square has a couple of pieces of onion.
Drizzle honey over each piece of meat.
Add broth and red wine to the pan. Top with parchment paper and then cover very well with aluminum foil. You can also freeze the meat at this point and bake it fresh!
Bake for 3 hours. Check the meat at this point (if you did not cut it into cubes it may need more time). Let cool slightly and freeze. Rewarm before serving.
You can also optionally strain the gravy (all the liquid from the baking pan) and thicken it to serve with the meat. Add liquid to a saucepan and cook to reduce. Add some potato or potato starch to help thicken.
To see how to peel a tomato easily click
here
.