I forgot my baby in a hot car 
By A Mom Just Like You
I was one of those. I heard the stories. I cried for those moms. Whenever I'd hear a story, it would take me days to recover. Yet I thought it would never ever, not in a million years, happen to me. I'm normal. I'm organized. I have it together. I don't forget anything! For sure not my most tender and precious possession of all. 
And then. It happened. 
It was a hectic Friday. I was debating if to go buy challah and cake at the bakery before dropping off my son by his swimming class or after. 
Then I realized I could run that errand while he's taking his swimming lesson. 
What about the baby? He was due for a nap. I figured my teenage son could watch him. But when I asked him to keep an eye on him because "He needs to nap anyway!" he made a face and reminded me that he wanted to go for a run with his friend, and he'd rather do it now, not later, before it got too hot outside. 
So I took the baby with me. To the swimming lessons, and then, to the bakery. 
The baby was due to nap. And nap he did. Really quietly. 
I left the swimming pool and rushed to the bakery shop. Perfect, I had about 15-20 minutes to browse and select the cookies and challos I wanted l'chovod Shabbos. 
I did just that. I enjoyed every minute of it. 
I even shmoozed with a few acquaintances I met. I took my time. 
Then, I returned to my car. I opened the trunk to put my purchases in. And I saw toes. 
Cute, adorable, pink, sleeping toes. 
In a hot car.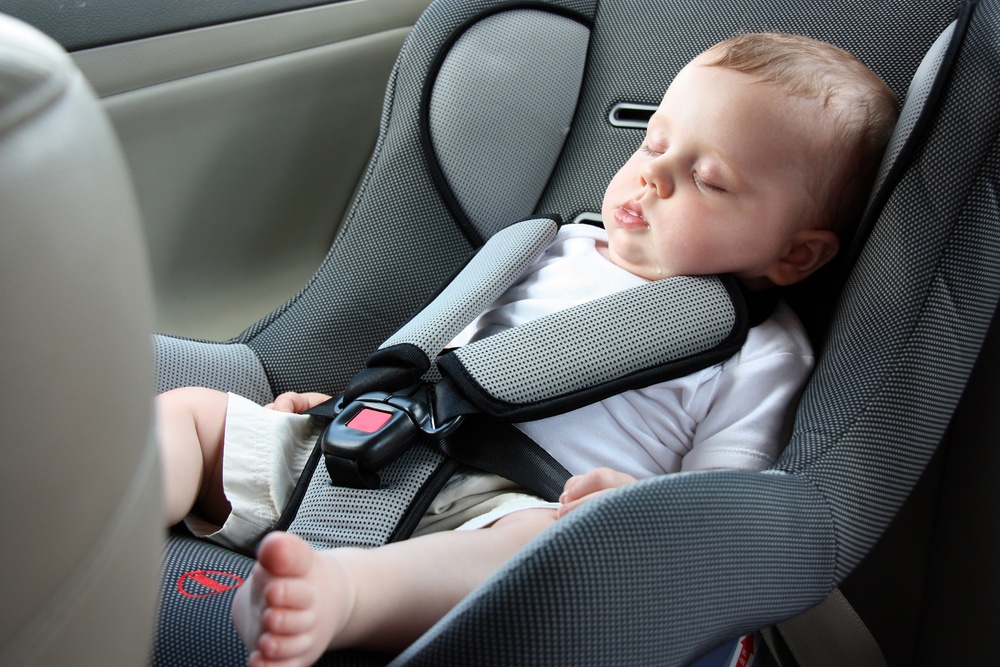 I don't need to tell you how my heart dropped. How I ran. How I picked up my baby who was b'chasdei Hashem perfectly happy and smiling, refreshed from his nap. He wasn't sweating, he wasn't even warm. It was still morning and the car wasn't that hot, not yet. 
I shook and I cried. I was so ashamed. I was so sorry. I felt like I failed at the one and only thing that I am supposed to do in this world: take care of my children. 
I hugged that little baby with all my might and cried for all that could have been, for all the mothers that weren't as lucky as me. And then,  I thanked Hashem for the lesson he taught me today. The lesson that I needed to hear so badly: we are not above anything. It can happen to anyone. 
We are all overachievers. Frazzled. All over the place. 
We multitask and our minds are preoccupied with a million things. 
There is no way I will trust myself again. 
I needed to do something different, something that ensured this will never happen again. 
And this is how I remembered a great trick a friend of mine once told me (See it mentioned in this post!). The best way to make sure never to forget your baby in a car, ever again. 
As soon as you get into the driving seat, remove your left shoe. Take that shoe and toss it close to the carseat (ideally in a spot that you cannot reach over and grab again). 
Drive to your destination. It is guaranteed you will not walk into any store/office/home without your left shoe. Once you arrive, you will walk around the car (yes, while missing one shoe, a small price to pay) and get your baby and your shoe. 
I have started doing this every time I take the baby with me, and yes, it works. It's becoming second nature, and I thank Hashem every day for the miracle he granted me with. And,  for the strong lesson He taught me, so to avoid tragedy, chas veshalom. Let this post be a zechus to save more overwhelmed and tired mothers, from catastrophe, r'l.