Everything you need to recreate this Purim table is already in your home (because we know you don't have a moment to spare this week).
We know you are busy. Between the mishloach manos that need to be put together, the Purim costumes that definitely do not happen by themselves, food prep and carpools (yep, those never end!), there isn't much time or money left for decor and such. Yet, Purim is such a festive time; it deserves that special touch.
Here are a few ideas to dress up your table with just the right amount of elegance and fun…and without spending much.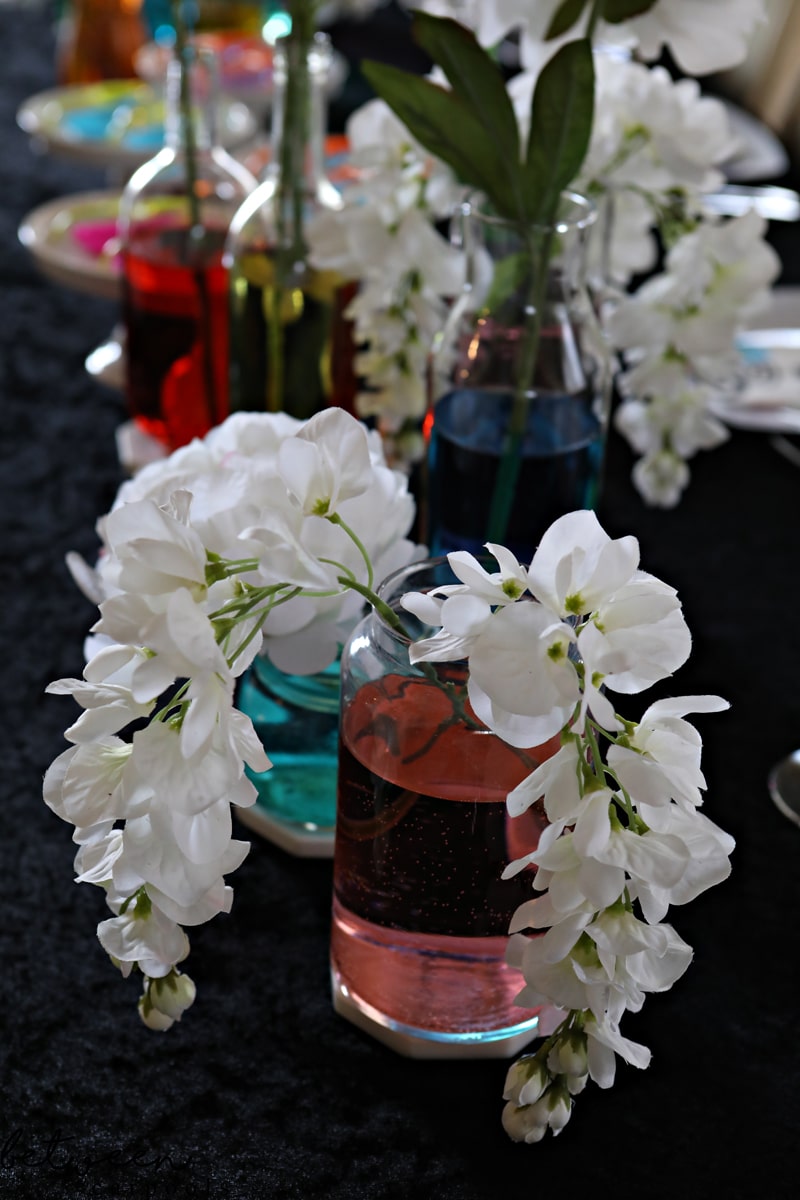 Start with a black tablecloth (make sure to check the size of your table). Next, pull out any clear vases or bottles you own. They don't need to match. Any shape and size will do. Mason jars will work fine too.
You can also buy some cheap vases at the dollar or order bottles online.
Fill your vases with water and then add a few drops of food coloring to color the water. Have fun and create the shades you want…and get the kids involved! This part is really fun!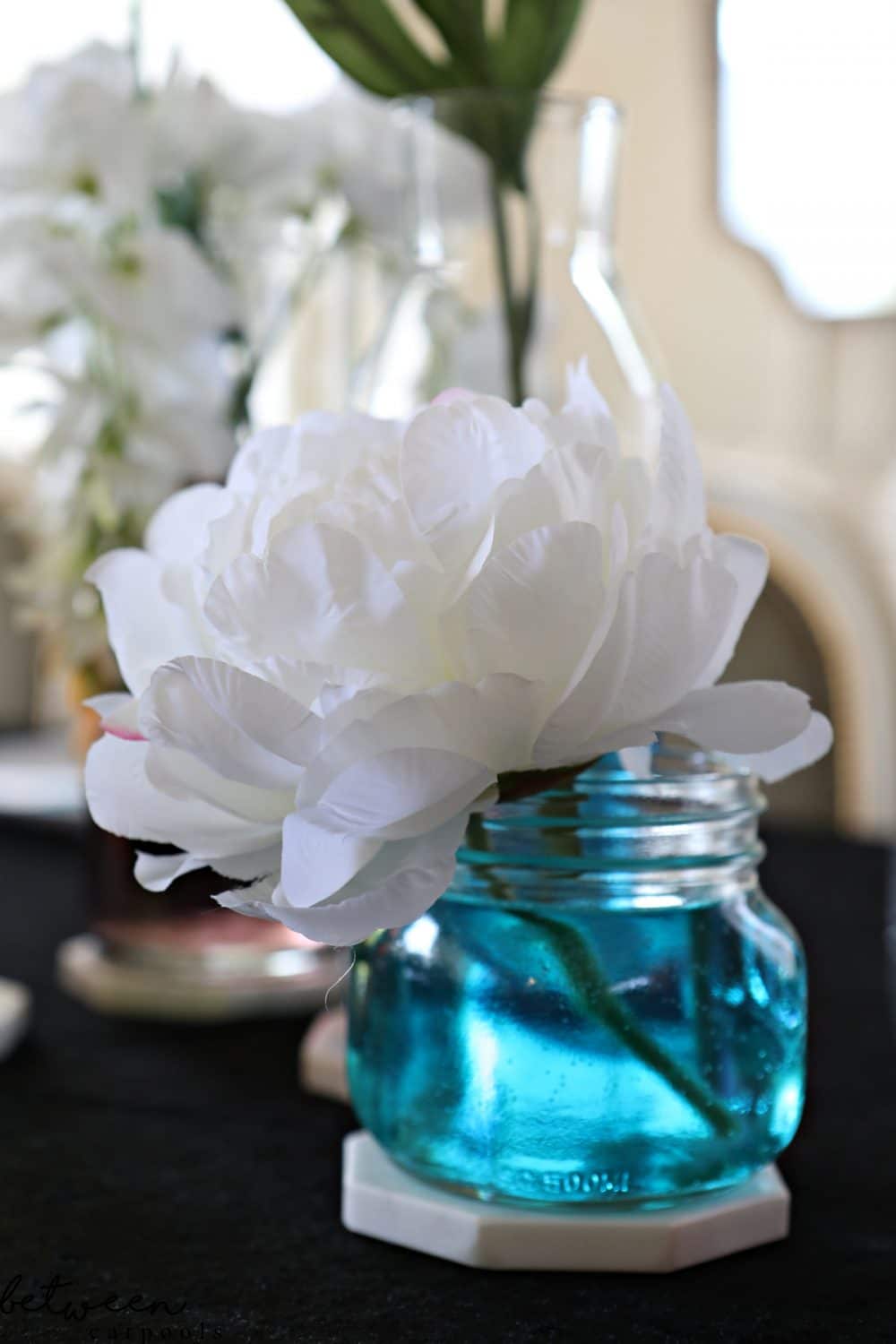 Fill the vases with flowers, either fresh or faux (I used faux flowers here since I wanted everything ready well in advance. Also, real flowers will change in color when there's coloring in the water).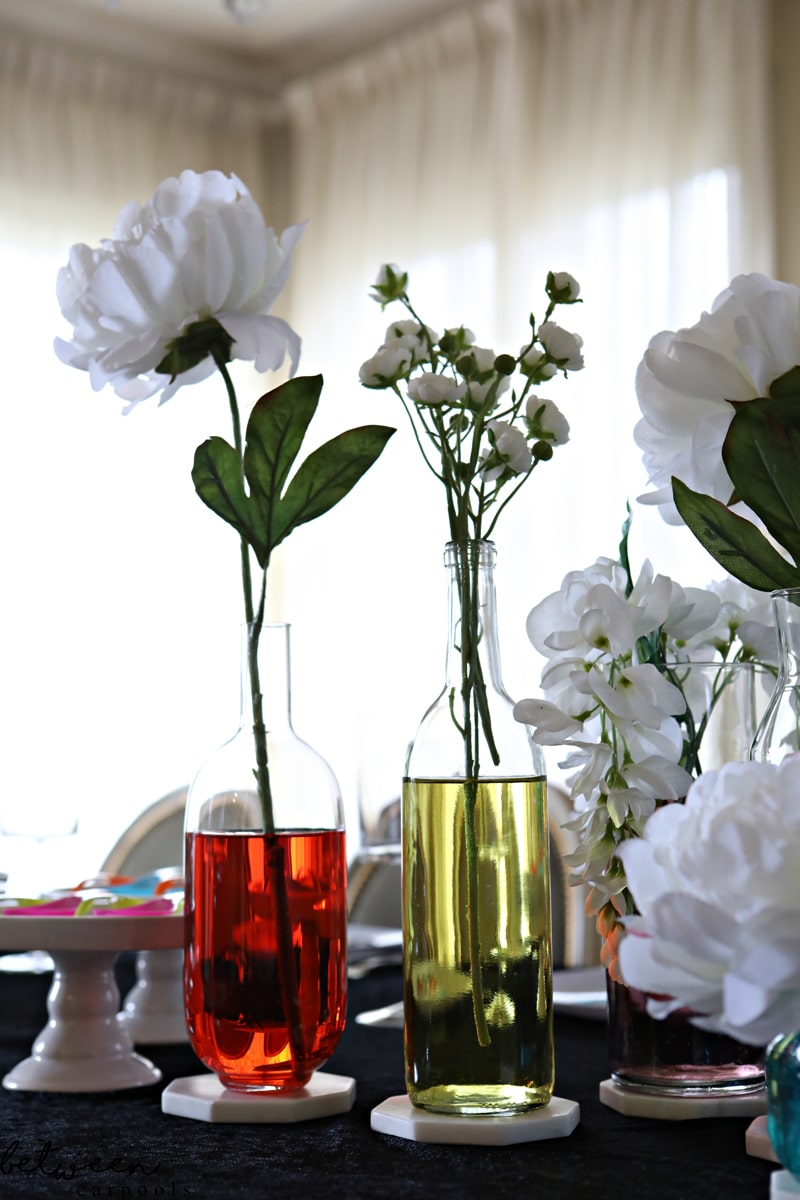 Once that is done, place your vases decoratively in the center of your table. Then prop it up! I got the adorable mini cake stands you see in the center of the table at Set It Up Party and Prop Rental.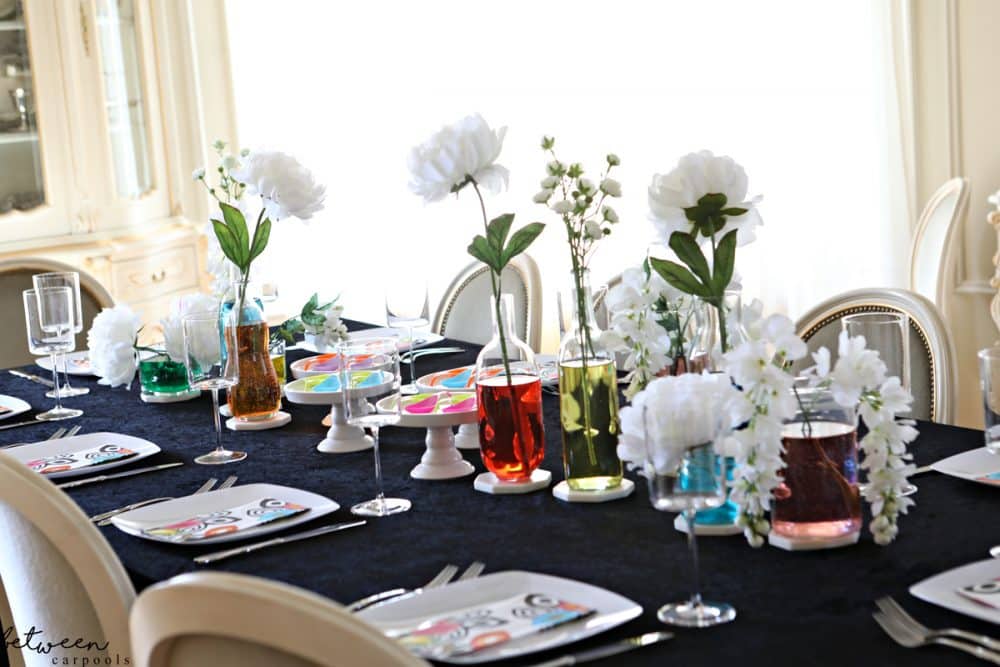 Pick a colorful napkin that works well with the scheme and you are done. Easy, colorful, festive. Now, for the food…check out this awesome pepper steak and this easy hasselback hot dog.