Dot art is a great winter craft activity. This is not your preschool activity! This version is great for preteens and teens (scroll down for a younger kid option). It's fun to create and the results are beautiful.
Artist or not, anyone can be proud of their art creations when working on. What's also fun is that once you master it, you can use this art technique to decorate more items, like your notebooks, a mug, and more. Let's get started!
First, you'll need supplies. I ordered this kit because it contains all the tools in one neat package. Note that the kit only comes with black circles. If you will have more people painting, you will want more items, like cardstock or canvases.
When creating your art, the first thing you need to do is use a ruler and pencil to make lines on your paper (I used white cardstock squares) as shown on the left. Mark off ½ inch intervals on one of the diagonal lines. Then, use a compass pencil (yes, you'll finally have a use for that) to draw circles at those intervals, as shown on the right. Now you have a template to create your art!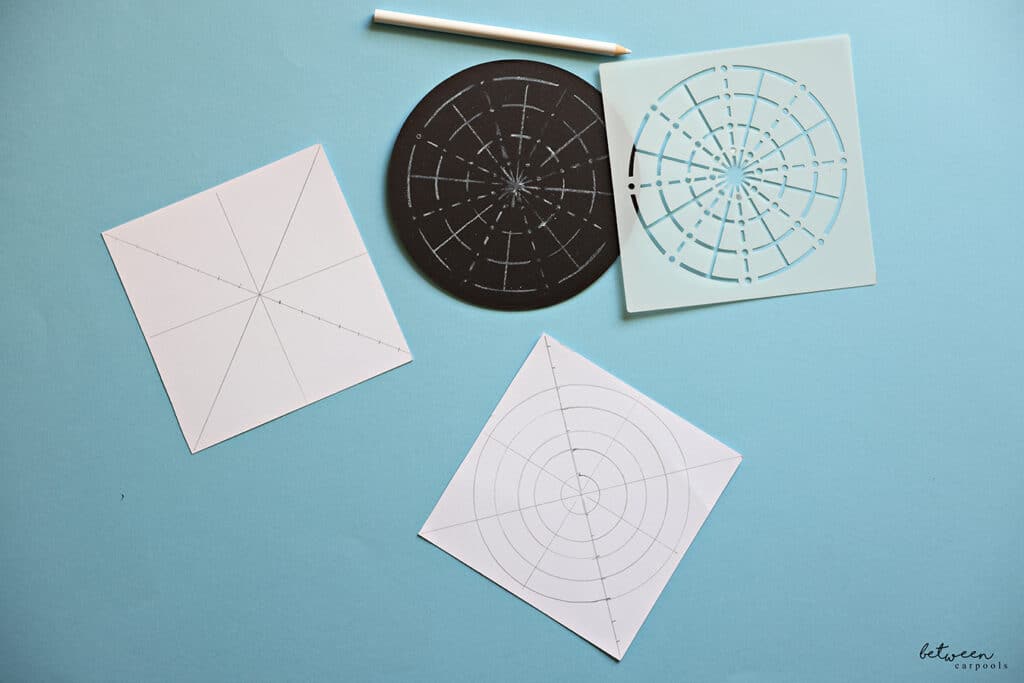 Alternatively, you can use one of the stencils that comes with the kit. Here, I used the stencil to create the outline on the black circle. You need a white chalk pencil for writing on the black (the kit comes with one).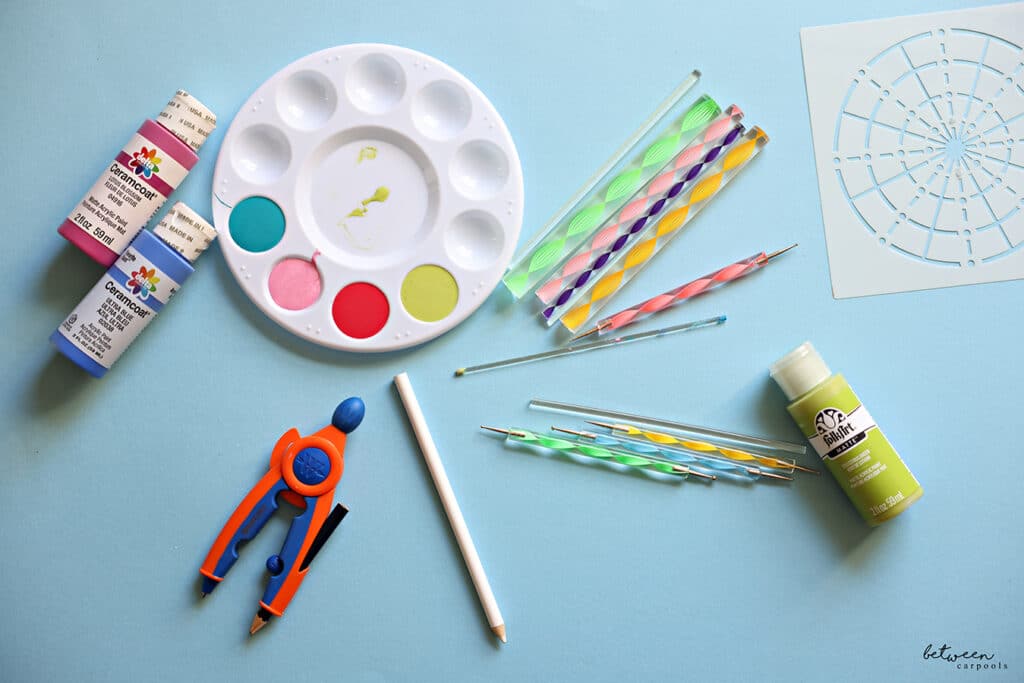 Choose your paint colors and fill your palette!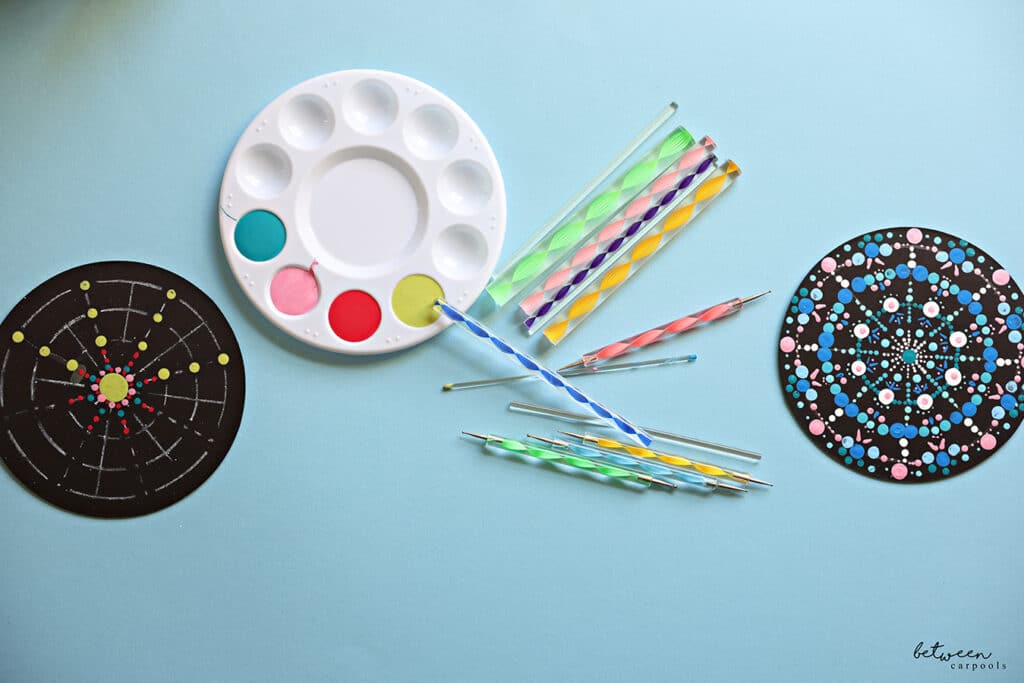 Now it's time to start painting! The kit will come with dotting tools (in addition to brushes) that make it easy to create the dot art. Dip your tools into the paint and follow a pattern on your template.
Note that your kit will also come with templates and brushes. Even though we're not using them in this activity, they're great for the younger kids to use while the older kids are creating and dotting their own templates from scratch.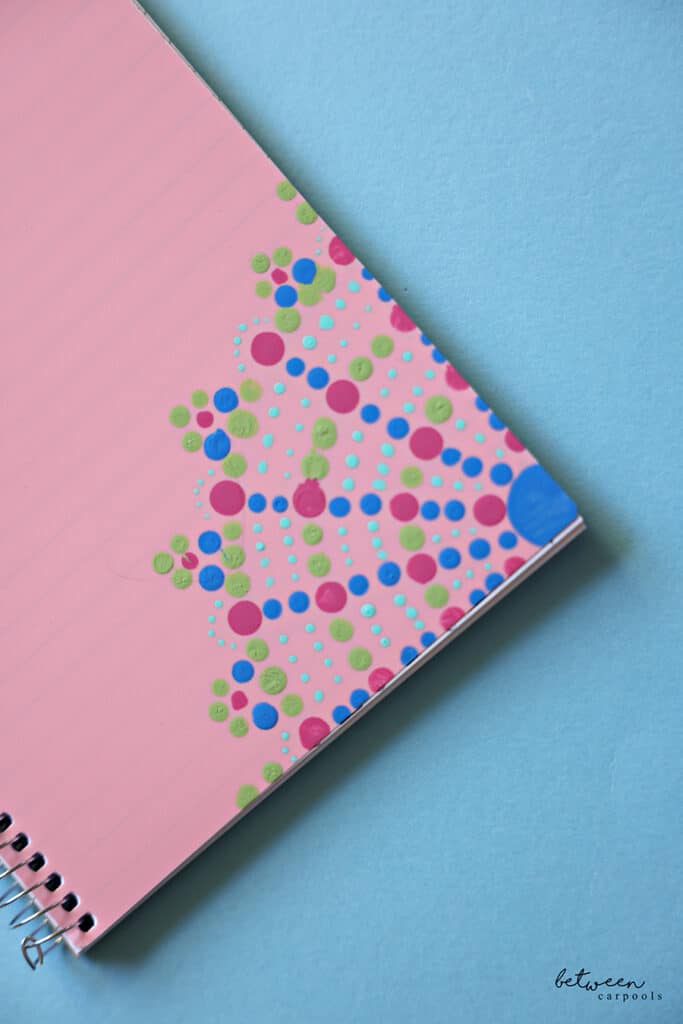 Now it's time to try to dot up other items. I got this notebook with a translucent cover from The Dollar Tree.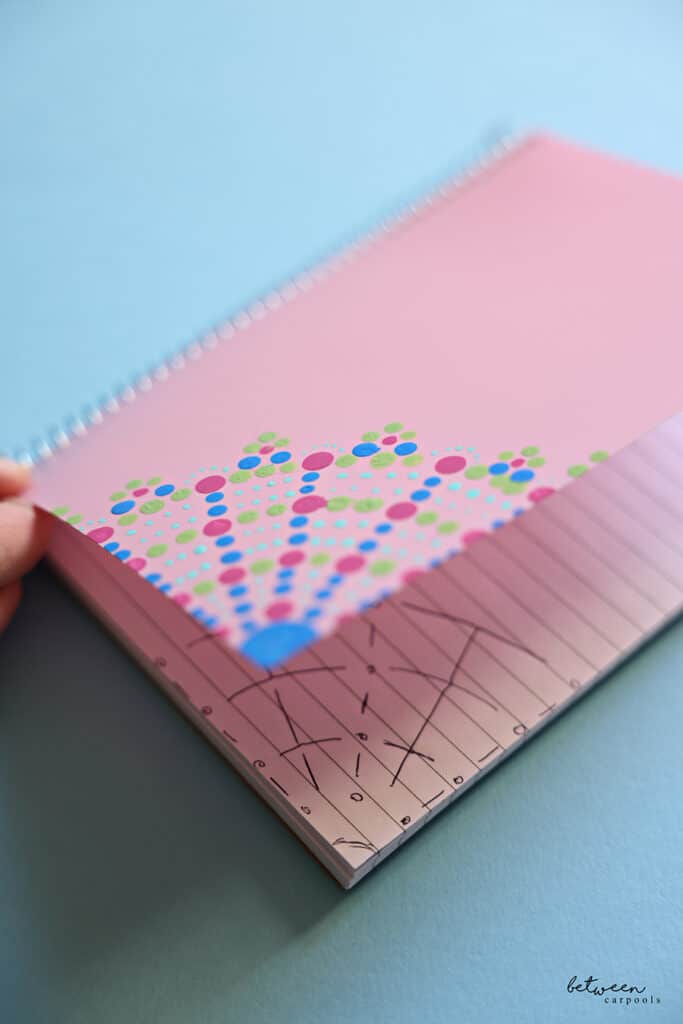 Because the color was translucent, I was able to make my template on the first page of the notebook and use it as a guide when creating art to decorate my notebook.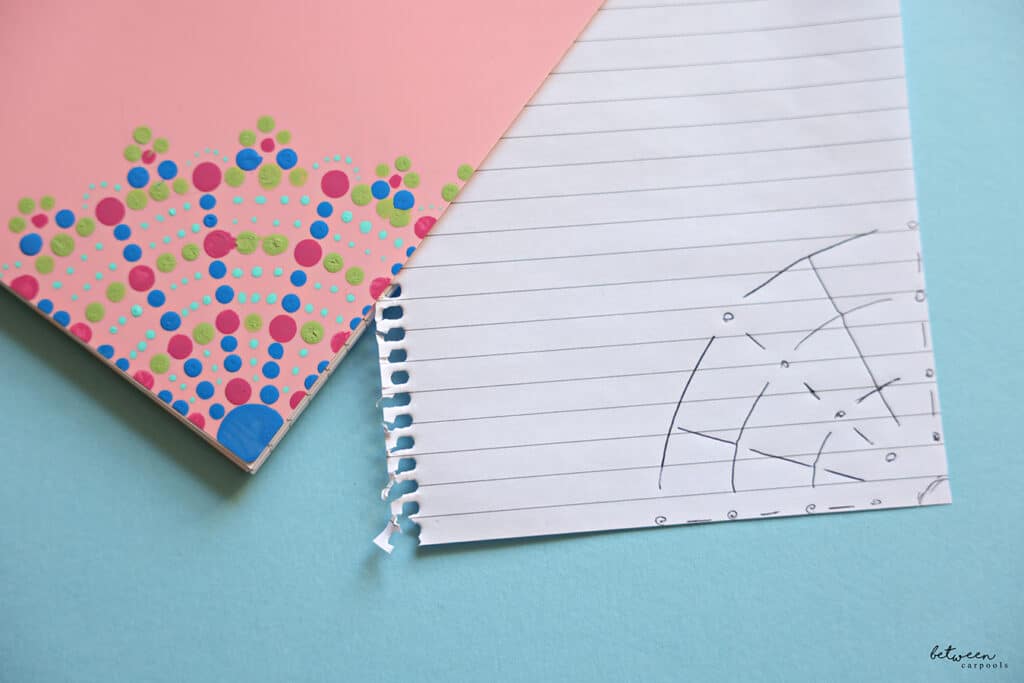 You don't need skill to make it beautiful, because all you need to do is dot!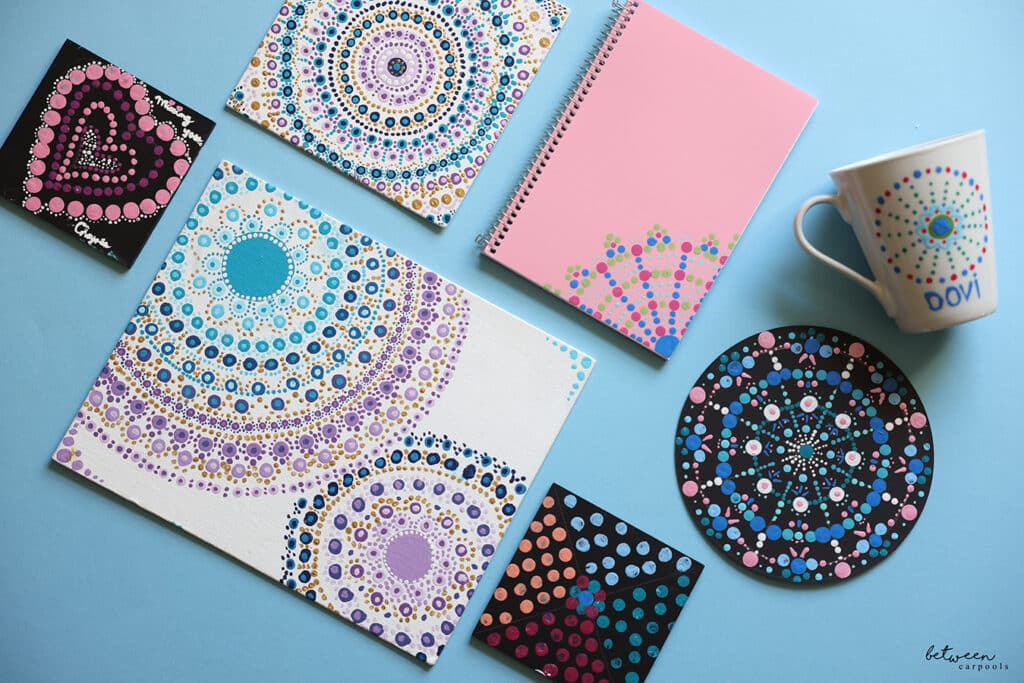 You can use this technique to decorate canvases, journals of all types, and other blank items, like coffee mugs (see more ideas for items you can decorate below).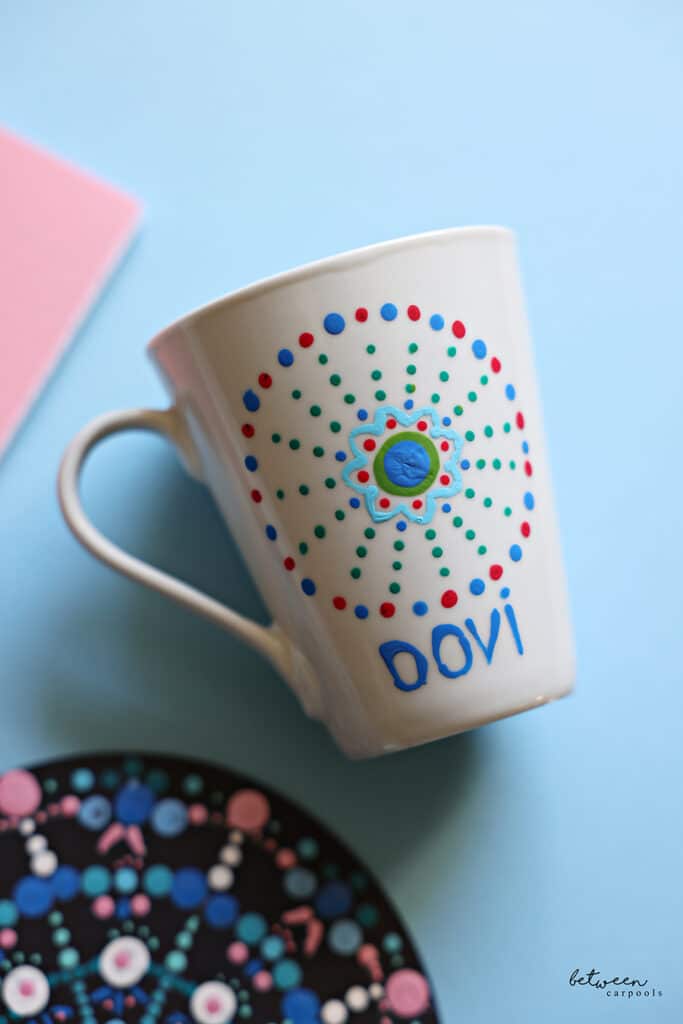 For a mug, this dot art was created freehand, because we can't draw a template on the surface. But once you have the technique down, that shouldn't be difficult!