I use the Betty Crocker Pizza Maker to prepare virtually any kind of meal, mess-free. (And it's perfect for meals on the go while traveling too.)
When my friends introduced me to the Betty Crocker Pizza Maker I was skeptical. Is it really worth getting an appliance just for pizza? Where will I store it? How many times will I actually use it?
But then I discovered the magic of it! And I loved it enough, that I got a second one for meat. You can cook all your favorite foods on it. You can also prepare a complete meal, which each dish cooking simultaneously (such as burgers, potatoes, and broccoli), and have it ready in less than 15 minutes. You can also cook a variety of side dishes at once too (remove when done, timing below). For fussy kids, you can place the food on parchment paper, separating each item so they don't touch each other.
Below you'll find the list of items I tried cooking in the Betty Crocker Pizza Maker. The timing may vary, depending if you're using parchment paper or not, so keep checking.
Sauteed onions: 7 minutes
Ground beef burgers: 4 minutes each side
Letcho: 15 minutes, make sure to mix and keep checking it.
Thinly sliced sweet potato: 9 minutes, flipping in between
Sliced potatoes: single row 10 minutes
Frozen French fries: 6 minutes
Frozen Broccoli: 12 minutes
Flounder: 8 minutes each side
French toast: 4 minutes each side
Pizza: 10-15 minutes
Chicken nuggets: 10 minutes, mix in between
Scrambled eggs: 3 minutes
---
Some useful tips:
For a mess-free, dishes-free night, put parchment paper on the Betty before you begin.

If your food doesn't have any sauce, spray the Betty or parchment paper before you begin.

When you flip chicken or fish, spray again with cooking spray.

The Betty Maker is a great tool to warm frozen foods like blintzes, pancakes, and waffles.

The Betty Maker requires little to no oil for your foods. I've prepared fries and sauteed onions using cooking spray.
No Fry Betty Sesame Chicken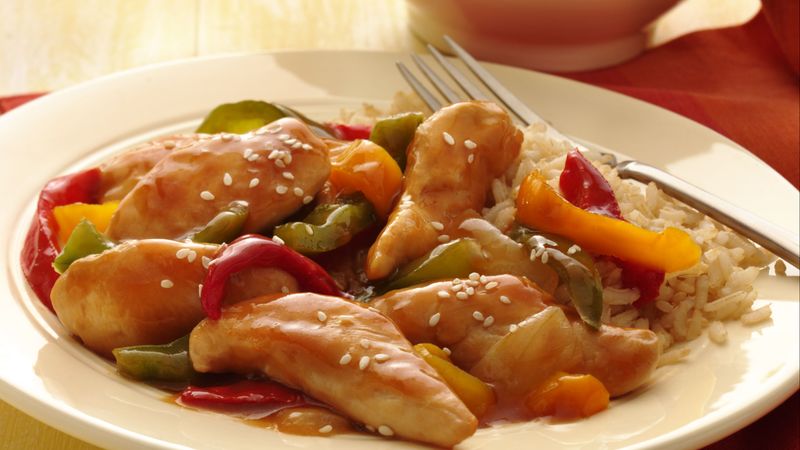 I've always enjoyed Chinese food. But most recipes require frying and lots of dirty dishes. This recipe doesn't require any batter or frying and takes under 15 minutes to prepare.
Be sure to use a parchment paper for this recipe, otherwise, the sauce won't stick to your nuggets.

No Fry Betty Sesame Chicken
Ingredients
1 pound chicken cutlets, cut into nuggets
2 tablespoons cornstarch dissolved in 2 tablespoons water
Marinade:
¼ cup soy sauce
¼ cup ketchup
¼ cup sugar
2 tablespoons honey
2 tablespoons rice vinegar
1 tablespoon brown sugar
1 teaspoon garlic powder
½ teaspoon salt
¼ teaspoon ginger
Scallion and sesame seeds, for garnishing
Instructions
Combine all marinate ingredients in a Ziploc bag. Add your nuggets. Marinate at room temperature for ½ hour-two hours in the fridge.
Turn on your Betty Crocker Pizza Maker, allow it to become hot. Remove nuggets from the bag (don't throw it out) and add to the Betty. Cook for 5 minutes.
Meanwhile, add your dissolved cornstarch to the marinade.
Once chicken is cooked, pour sauce over the cutlets and mix to combine. Cook for 2 minutes and mix the chicken again. Close and cook for an additional 2-3 minutes. Sprinkle sesame seeds and scallions.
Perfect Tuna Patties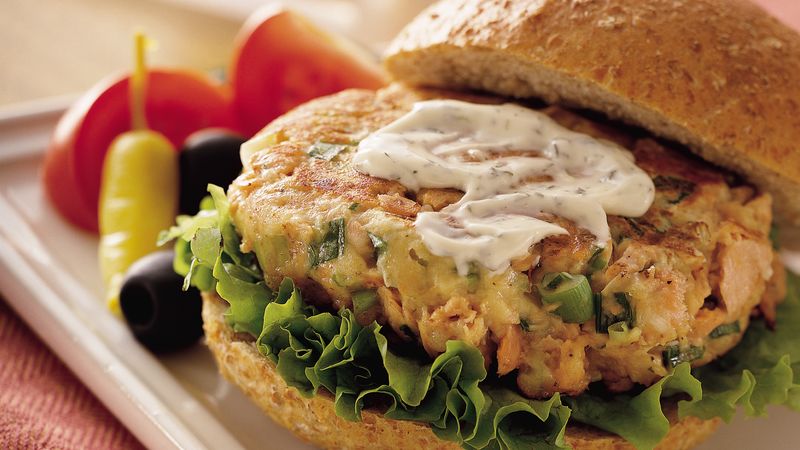 Before trying this recipe, I had never before succeeded in making tuna patties. They were always either too mushy or too dry. Thanks to Pessy  for sharing this perfect consistent recipe; soft on the inside and a perfect crust on the outside.

Perfect Tuna Patties
Ingredients
1 can tuna, drained
1 egg
3 tablespoons mayonnaise
½ cup breadcrumbs
Parsley flakes and salt, to taste
Instructions
Combine all ingredients. Shape into patties. Turn on your Betty. Once hot, spray cooking spray. Immediately add the patties.
Cook for 3 minutes, flip and spray again. Cook for another 3 minutes.