Because mothers of meat eaters need an easy dinner solution too.
The One Pot Pasta Rose and One Pot Fettuccine Alfredo from Dinner Done have been frequent go-to's over the past year (we've been making these recipes for longer than you have because there was the creating and testing process!).

But some families (and some kids) just prefer meat dinners. And that doesn't mean you can't enjoy the ease of being able to prepare a full meal (just add salad) in one pot too.

I actually think this version works even better than our other one-pot pastas; because the spaghetti space is a thin pasta, it cooks through nicely in the sauce and you don't have to worry about too al-dente results.
Ok, so let's start.

Just saute some onion and garlic. Make sure the onion is diced really small if you have some kids who don't like "pieces." Easy enough.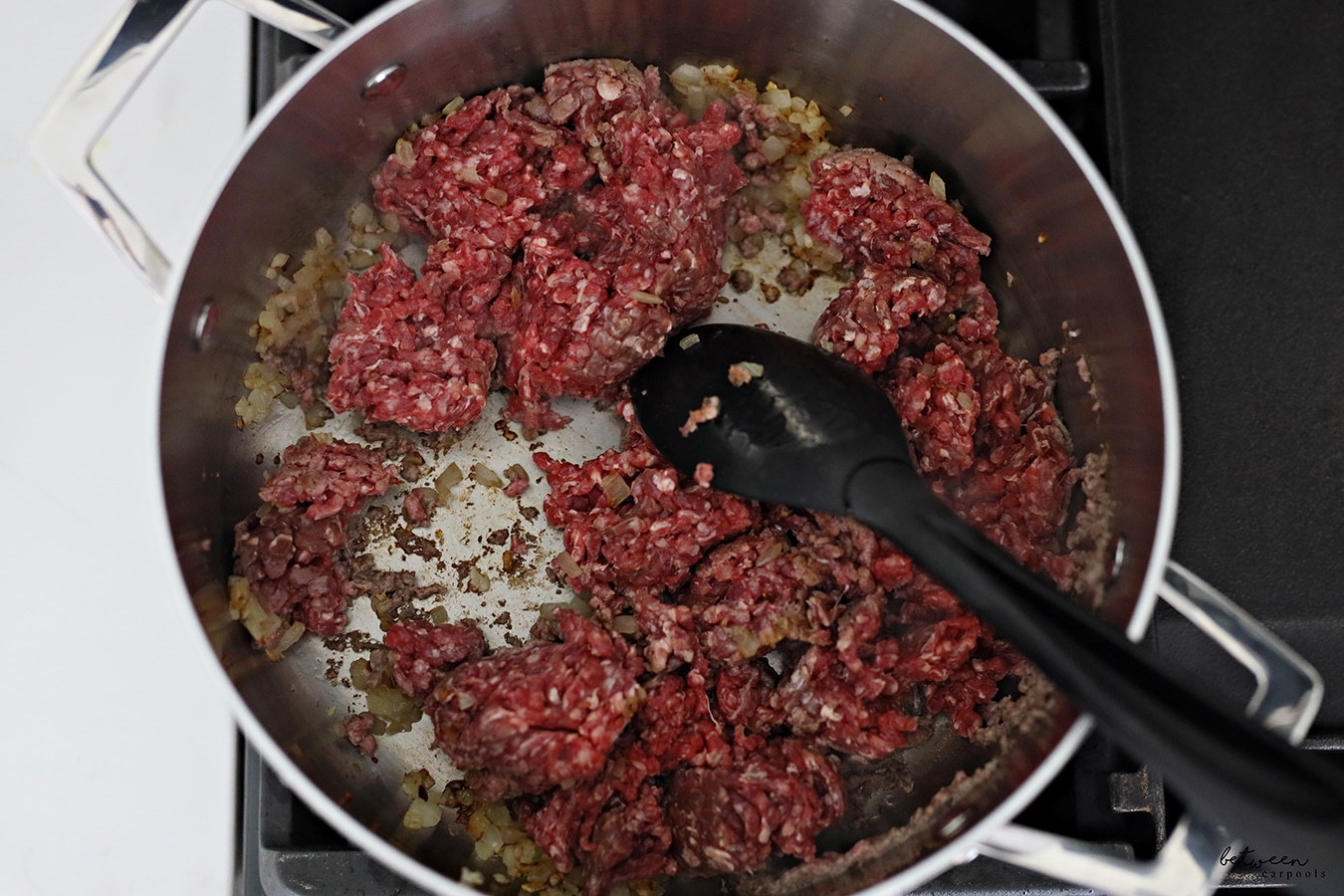 Add your meat and cook until completely browned. This is the hardest part. Smash it up nicely.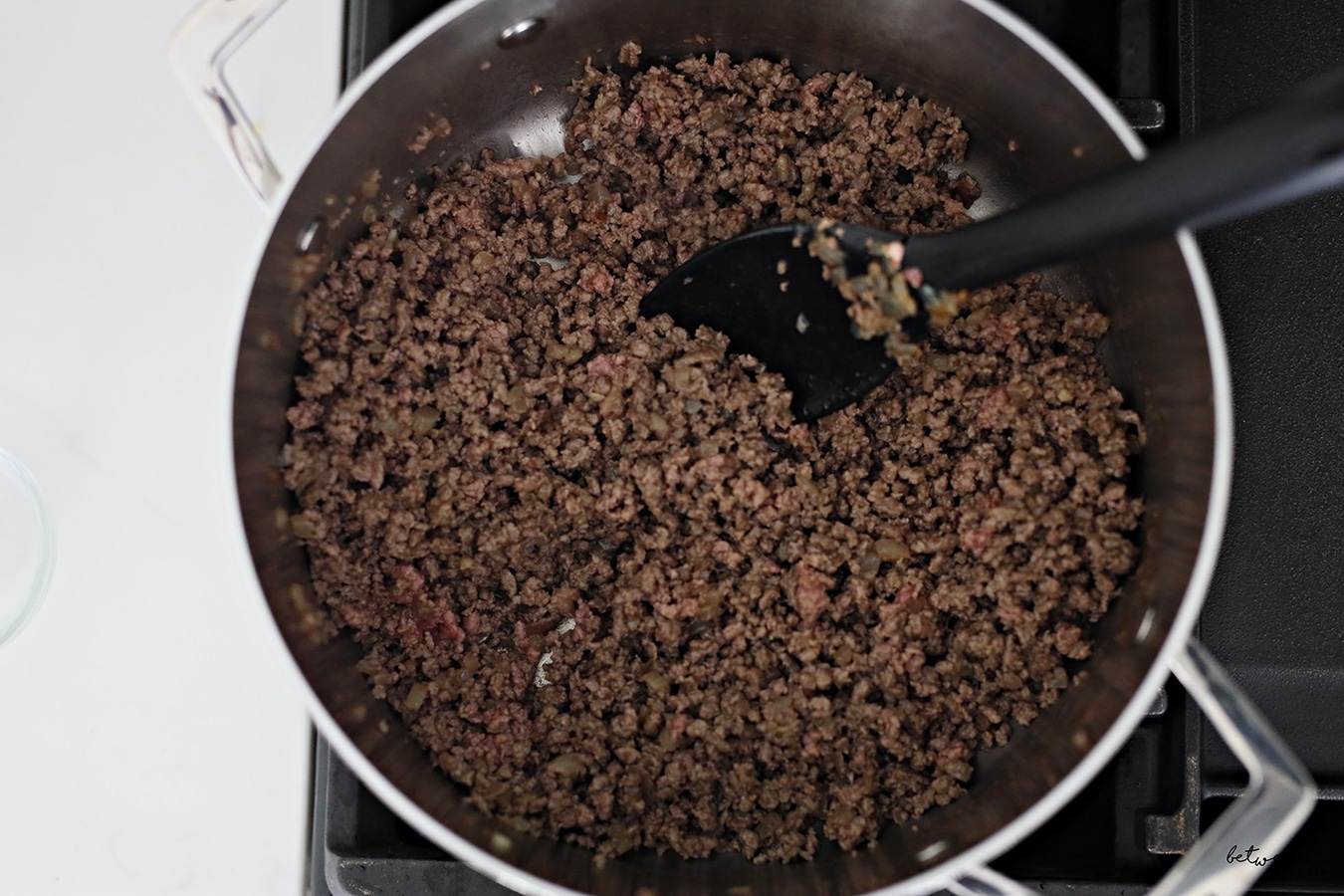 Add sauce, water, and seasoning and bring to a boil.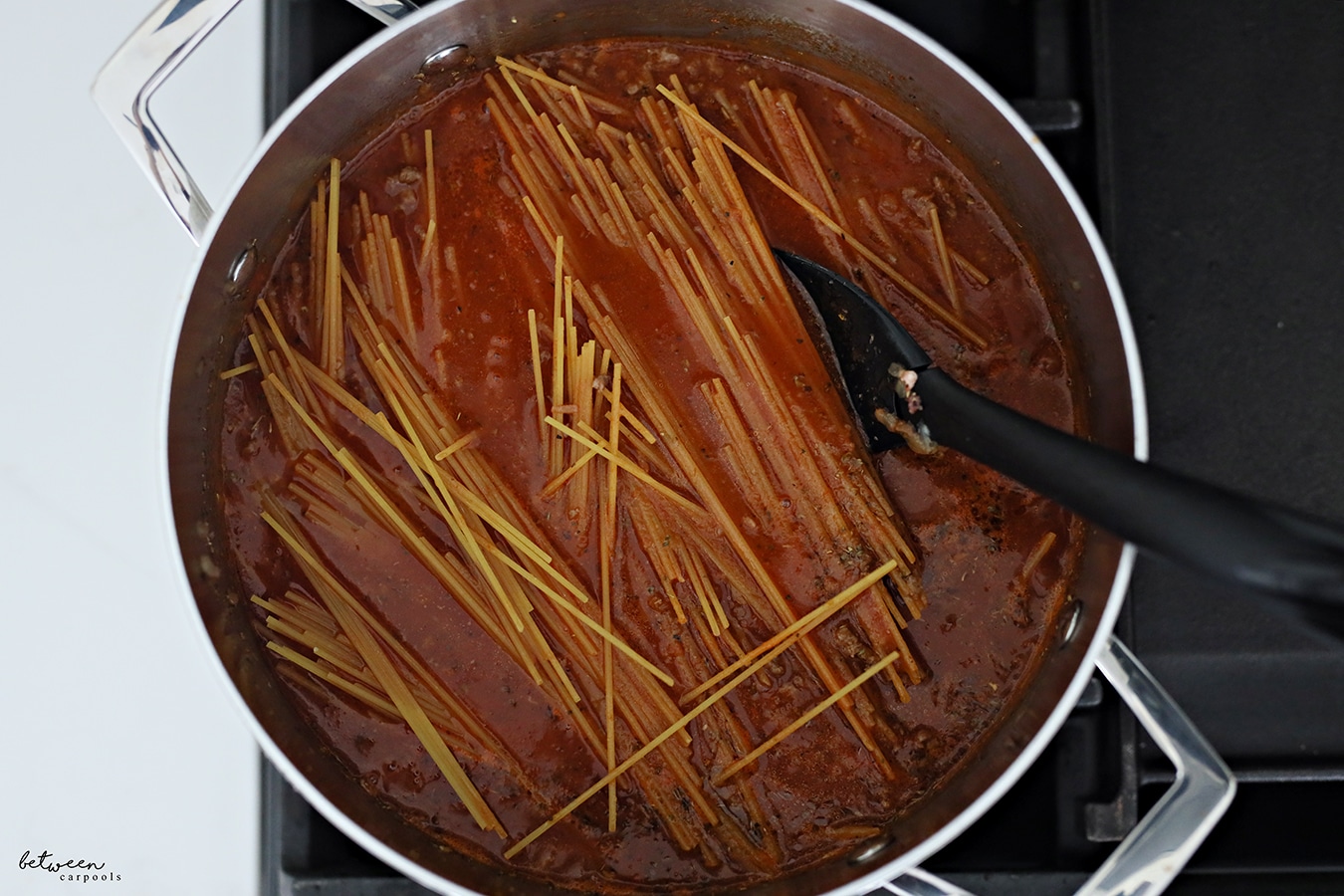 Add spaghetti and stir it in.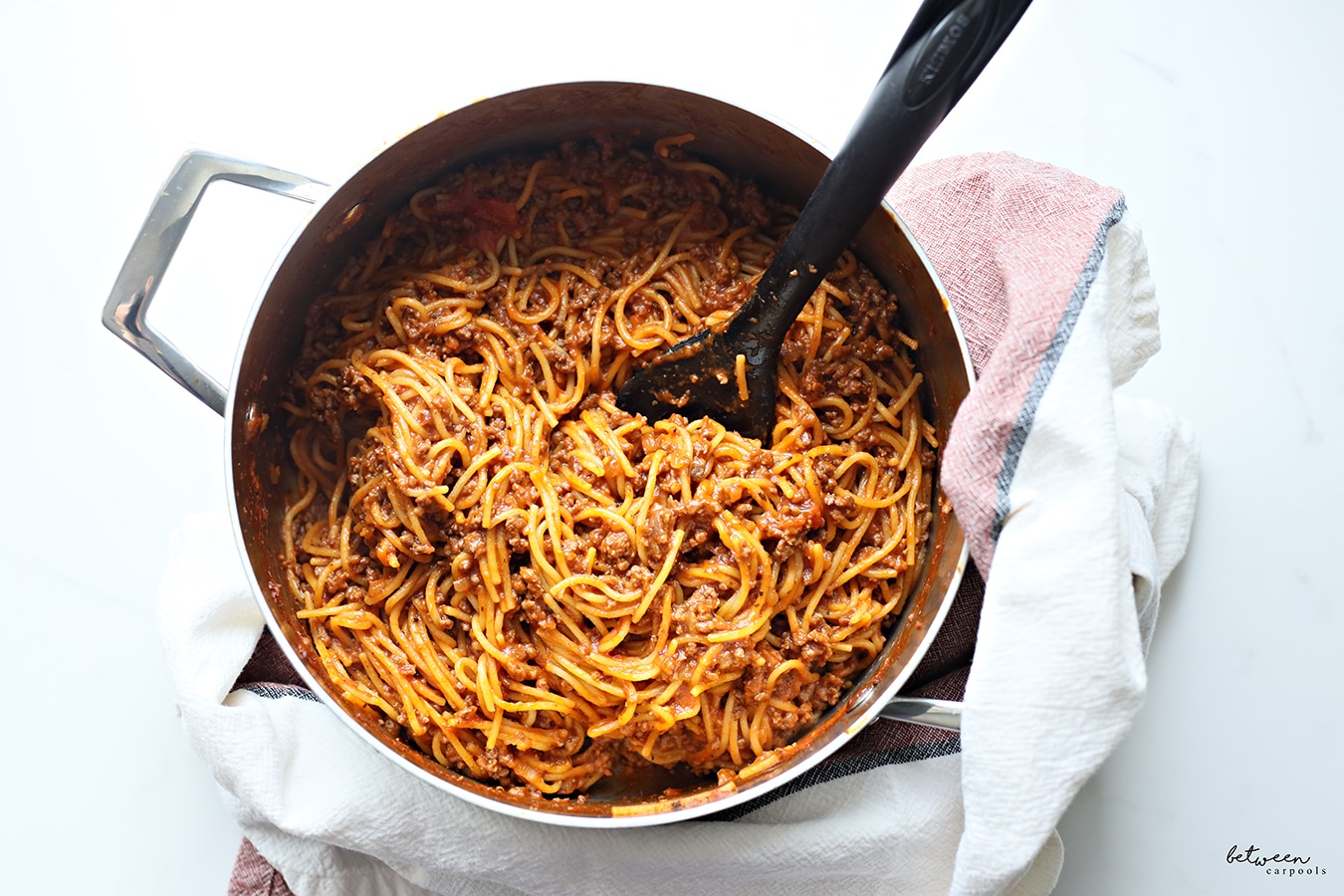 Your dinner will be ready in about 15 minutes!


One Pot Spaghetti and Meat Sauce
Ingredients
2 Tbsp olive oil
1 onion, diced
3 garlic cloves, crushed
1 lb ground beef
Salt and pepper, for sprinkling
1 (24 ounce) jar marinara sauce
2 teaspoons basil/Italian seasoning
3 cups water
1 lb spaghetti
Salt and pepper, to taste
Herbs, for garnish if desired
Instructions
Heat oil in a large pot. Add onion and garlic and cook for 5 minutes, until onion is soft. Add meat and brown, breaking up with a fork, until meat is cooking through. Season with salt and pepper.
Add marinara sauce, Italian seasoning, and water. Bring to a boil. Add spaghetti (break it up in pieces). Make sure spaghetti is submerged. Cook for about 15 minutes, stirring occasionally until spaghetti is cooked and liquid is thickened. Season with additional salt and pepper to taste. Top with fresh herbs only if you need it to be pretty.