This simple hack makes it easy to knot that open bag of fries securely.
When we came across this hack, we knew we had to share it with all of you.
Ever open a bag of frozen fries and only use half? (Ok, probably not, but how about a Costco size bag of frozen sweet potato fries?) If you're like us, you probably twist the top into some kind of knot. Sometimes the knot holds, sometimes it doesn't. Or maybe you fold down the bag and put it into a ziploc bag. That works, but it's kind of wasteful.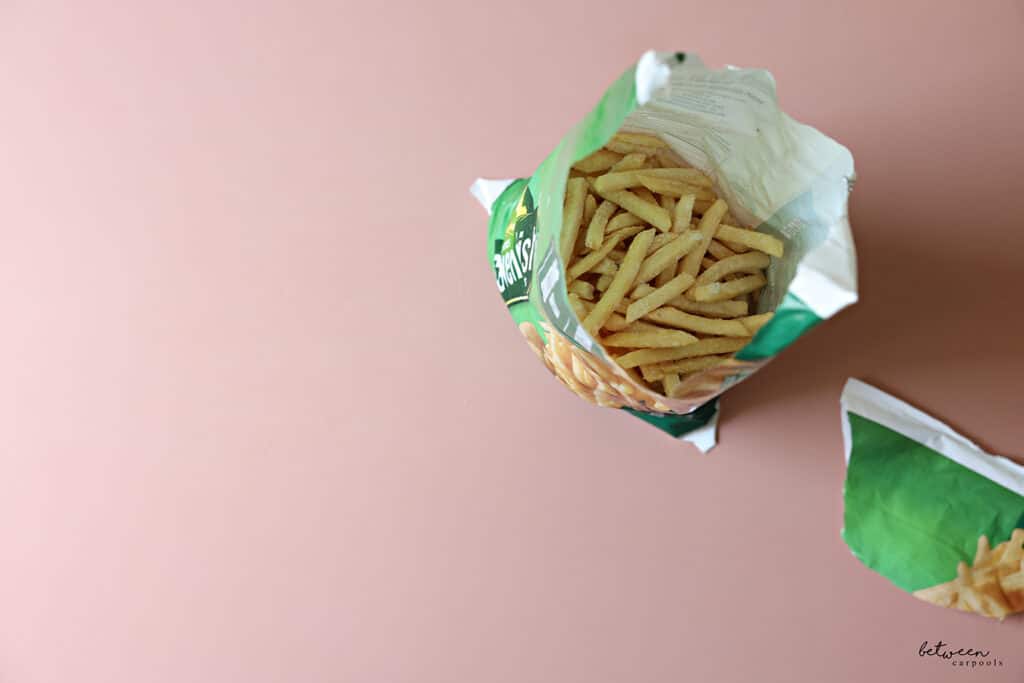 Try this instead!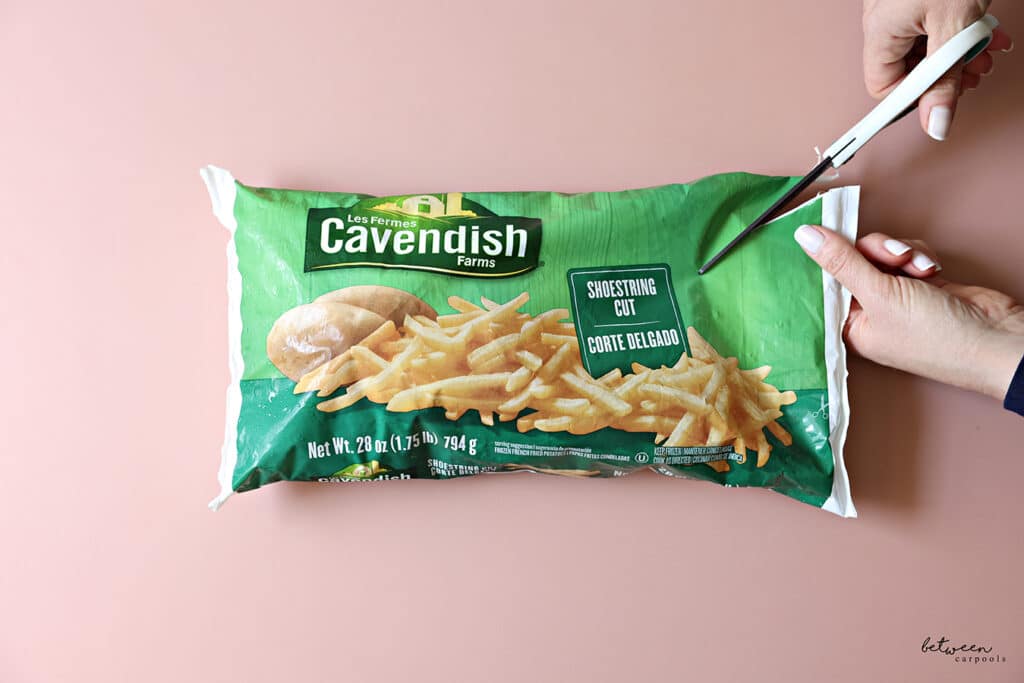 Instead of cutting the bag open across the top, cut a wide "U" into it.
Pour out whatever you'll be using.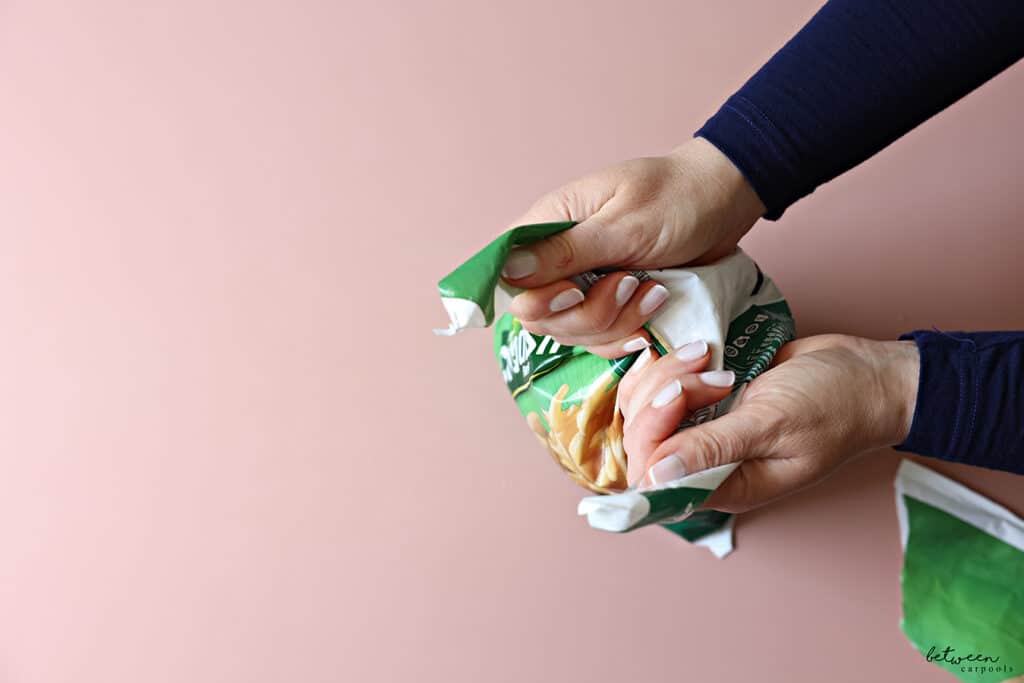 Then you can grab the two "handles" that you created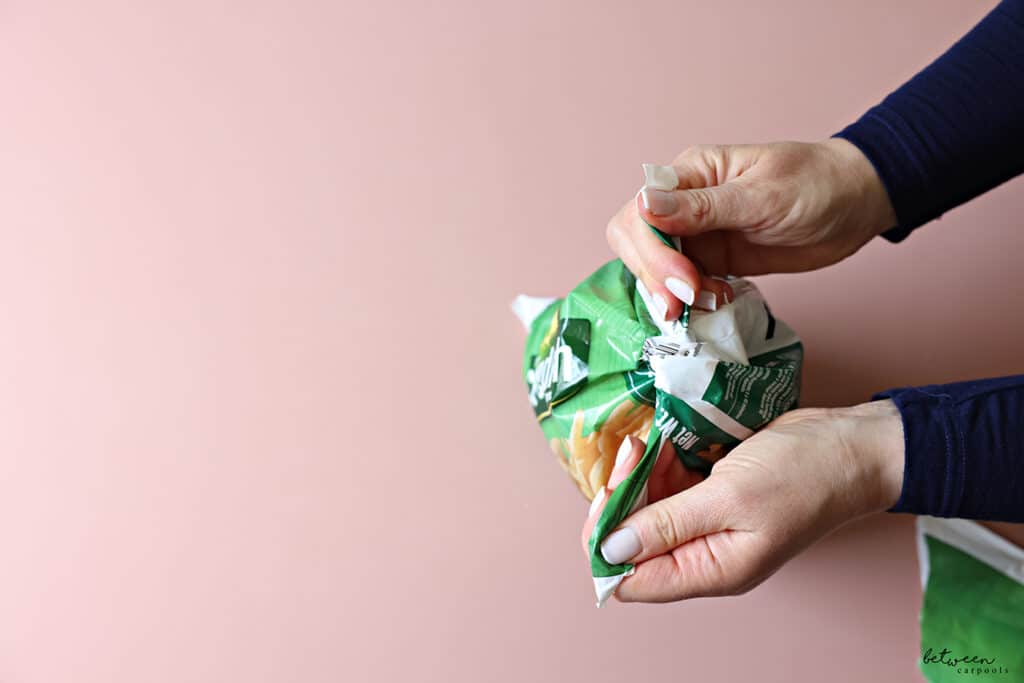 and tie them into a tight knot! So easy and neat!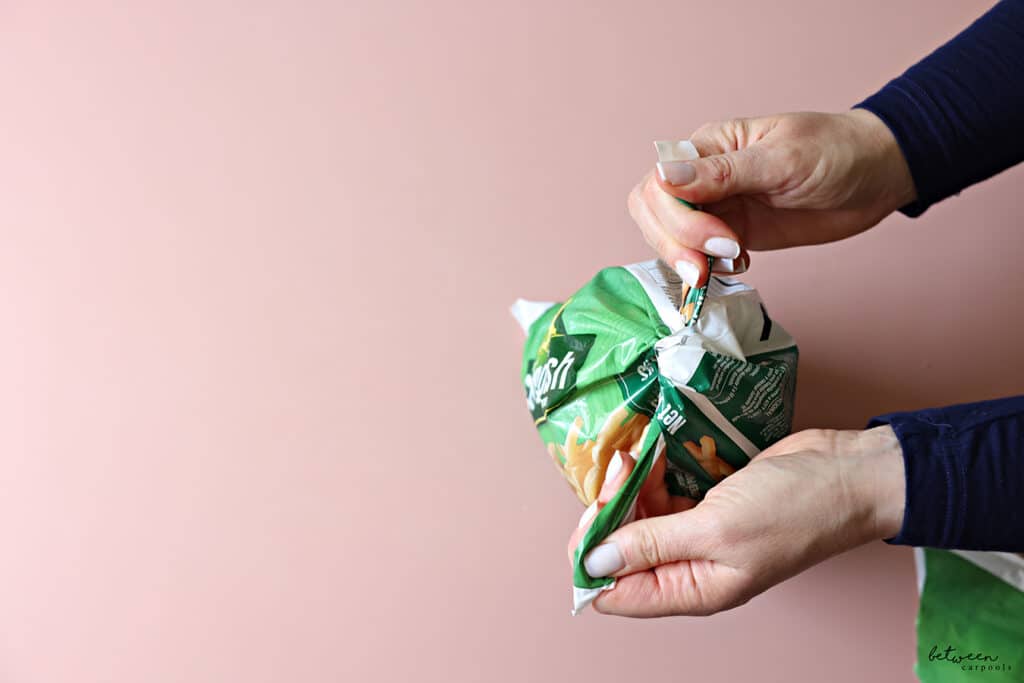 This also works with those extra big bags of lettuce or anything else that you're not going to use up right away.
Looking for other ways to upgrade your freezer stash? Check out this post about the labels we love. And check out this freezer guide to Dinner Done!
FOR EXCLUSIVE CONTENT AND A PEEK BEHIND THE SCENES, MAKE SURE TO JOIN OUR WHATSAPP STATUS HERE. JOIN OUR WHATSAPP GROUP AND WE'LL LET YOU KNOW WHEN A NEW POST IS UP!