This memory game is a total hit. Kids will absolutely love making matches and winning prizes.
Instead of using memory cards, this game uses actual prizes. Make a giant game board by hiding the prizes under the aluminum pans. Then play memory! When each child makes a match, they get to keep the prize. Yes, they'll be left with 2 of each prize, so after the game is done, have fun trading!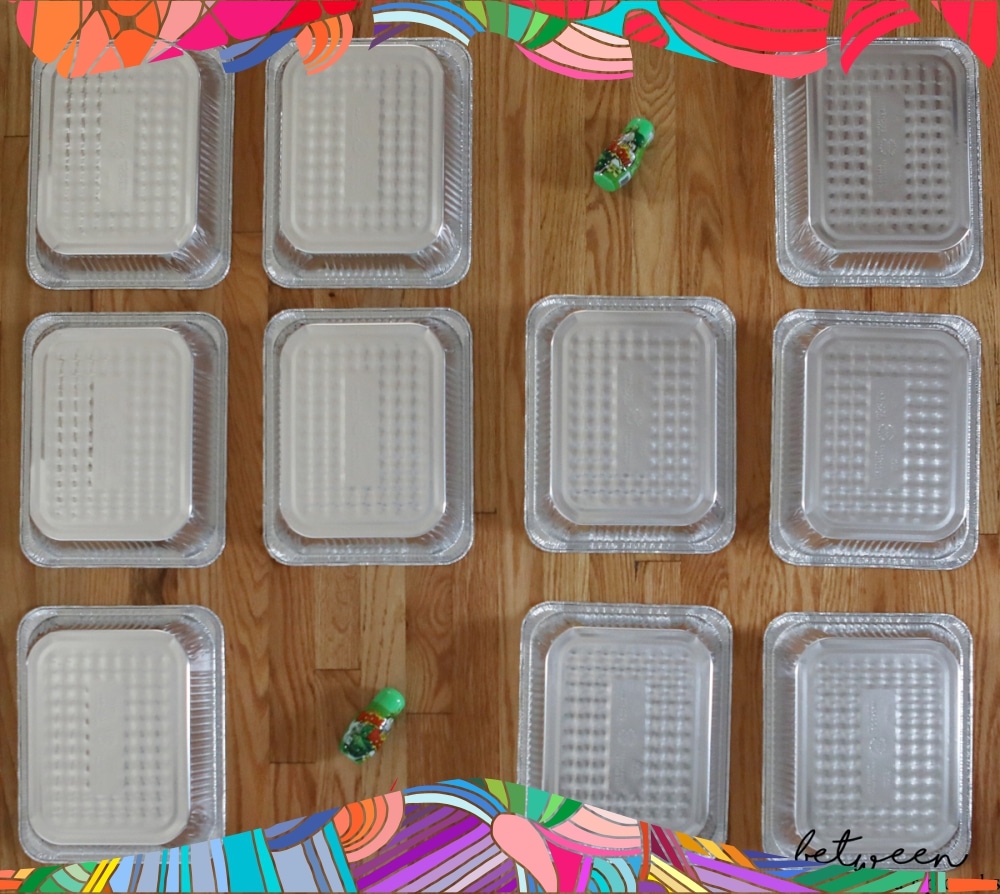 What You'll Need:
2 of each prize (i.e. 12 prizes or 24 total)
Here are some good options for prizes (that can still arrive in time) 1 | 2 | 3 |
24 9- x 13-inch aluminum pans (or more if using more than 12 prizes). You can use a different size pan if all of your prizes will fit.