Scared of the winter cold? Visit Montreal this summer and enjoy the outdoors. There's lots of beauty and lots to do in any weather. 
Hi, I'm back again, this time with a couple of activities to do in and around Montreal. 
In the winter, Montreal is kind of cold and unless you enjoy winter sports, people stay indoors more. Come summer, the city is transformed into a beautiful place. It's what gives us the energy to keep going through the dead of winter. There is a lot of greenery all over and many parks in every area with beautiful scenery or great playground for the kids, and sometimes both. These make for great picnic opportunities and we find ourselves eating dinner in a park at least once a week all summer long. 
The Great Outdoors: Because there are in fact so many parks and places to spend time outdoors, it is impossible to compile a list. Here are just a couple of very popular ideas.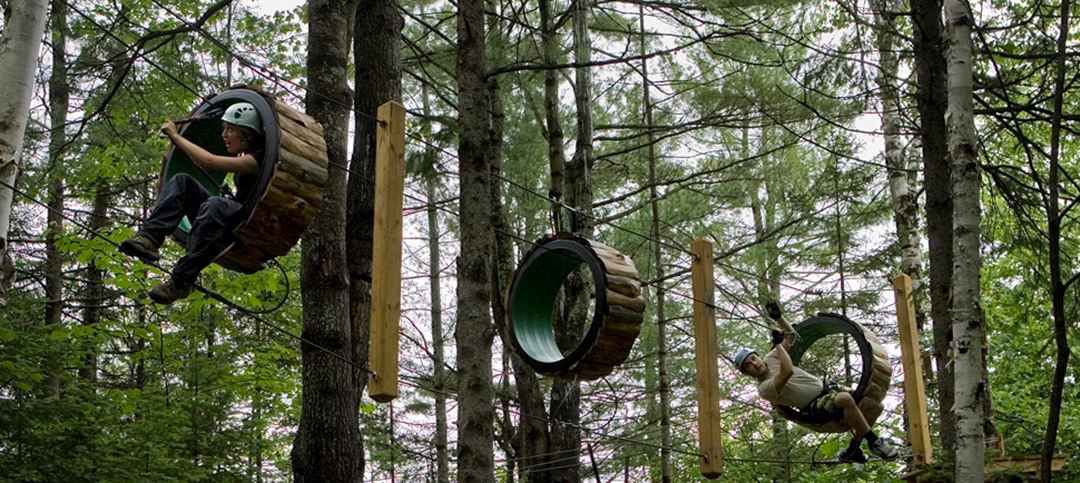 this is a ropes course challenge among trees. They have 3 locations within an hour of Montreal and you can expect to spend an entire fun filled afternoon. Not for young children, or anyone afraid of heights. 
A popular zoo with a fun amusement park in the center, about an hour from Montreal. Fun filled day for all ages. 
Laronde:


Six Flags-style amusement park with the wildest rides and roller coasters. This park hosts the annual fireworks competition each summer which is something to go see. There are almost always long lines for each ride, so consider investing in the Flash Pass for faster access to all rides.

Mount Royal is one of the oldest sites in Montreal. Going up the mountain, there is a beautiful lookout where you can see the city, night or day. Continuing along, there are parking lots and then you need to walk inside. There is a nice man-made lake called Beaver Lake. It is nice to walk or bike around there. In the winter there are skate rentals and in the summer there are paddle boat rentals on the lake. In the winter, the mountain behind the lake also becomes a snow tubing and sledding track with lots of fun to be had!  There is a newly renovated playground for children further right and a lot of green space for running, picnicking, or tanning. 
Old Port:


Another extremely popular location due to its many activities. You can spend more than a day at the Old Port and still have what to do! As its name suggests, it is a port so there are always ships docked. There is the Montreal Ferris Wheel, there is a small Ropes course for children, a zip line, and an indoor labyrinth. There are rentals for paddle boats, family bikes (quadricycles) , Segways, and hoverboards in the summer. You can catch a 1-hour or half day cruise on the Amphi bus that turns into a boat, go jet boating on the rapids escapade, or rent remote control sailboats and have fun racing a friend. For the littles, there is a playground as well as a mini train that rides up and down the promenade. Lots to do for all ages, stages and in all weather conditions!
Parc Safari: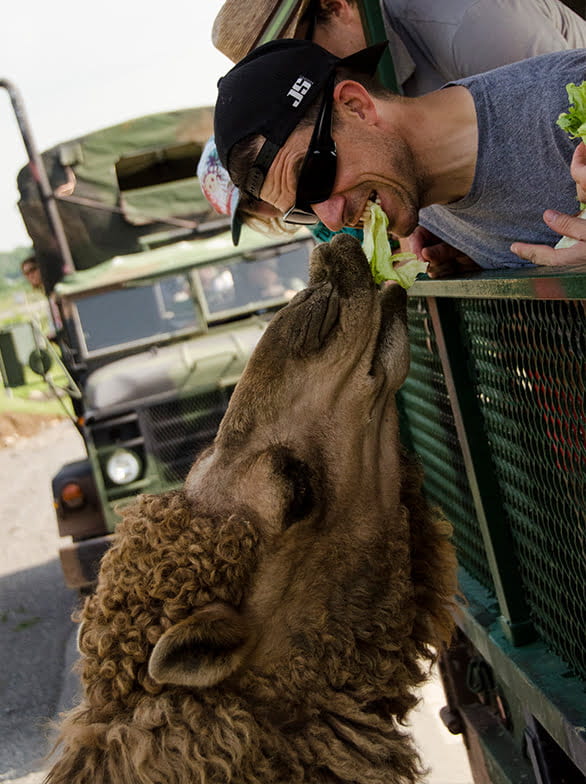 In the past, this was a personal favorite where you experienced the safari adventure in your own car and then parked at an amusement park and walked to the rest of the exhibits, but they have recently had a makeover. They added a water park (which might pose a problem for families with bochurim) and you need to go on the safari experience with their jeeps. Brand new facilities and beautiful new grounds, you're bound to have a great day!
Indoor options for the winter, or rainy summer days:
Action Direct:
This is a rock climbing place with only walls of rock climbing. You climb in groups and if your group is not large enough, they may add other visitors since you need a guide to help each person clip on and off each time while the rest of the group waits. 
Action 500:


The great thing about this place is that it's open 24/7! They offer go karting, laser tag, paintball shooting and more recently an escape room. At peak times, they can be busy, so call ahead to check if there is a long wait for go karting. They also have 2 locations, both not too far apart, but in different directions. Sometimes, if Montreal is very busy, you can be successful with getting space in the Laval location.

This is a company offering only escape rooms, so they are able to excel at it. They have a couple of different rooms in each of their locations with varying levels of difficulty. 
Atrium in the Bell Center:


This is the most popular indoor skating rink. They offer equipment rentals or you can bring your own. They have background music, some employees are always on the ice and there's a nice vibe.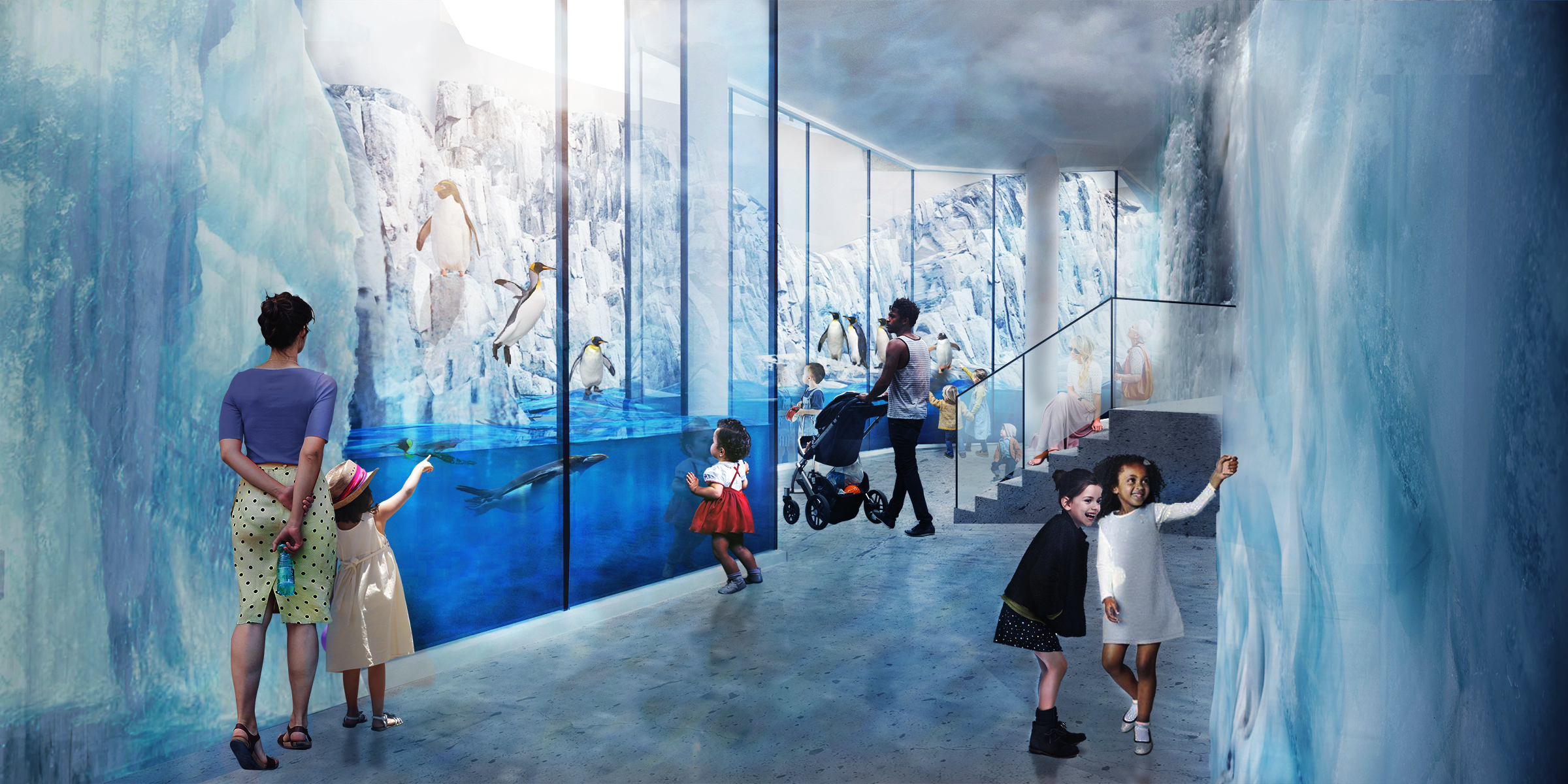 This is an old time popular attraction with 4 different habitats and animal exhibits in each one. The penguin exhibit was a personal favorite. They are closed for the year to do renovations and they are reopening in December 2019. I can't wait to see their updated look. 
Bowling:


If you're looking for a low key activity for a Friday afternoon or for when you don't have that much time, bowling is a classic. This place is located close to the airport. They only accept cash so before you go, make sure you have some on you.
Ceramic café:


Another low key, calm activity. You might think it's only for children, but you'd be surprised at how much adults enjoy it as well. They have a nice, quiet vibe and very helpful and friendly staff. 
Children's Museum:


I haven't visited this place in a while, but from what I remember, it's set up really nicely, with life-like exhibits for children to enjoy and experience. It is geared rather for younger children and once you have older children, you might want to find a place that caters to a wider age range, unless your older kids enjoy imaginative pretend play.
Clip n' Climb:

This is a very cute indoor climbing place, with much visual appeal. There are all kinds of different challenges and levels, mostly on walls. Different rock climbing, a rope ladder, stairs on the wall and a leap of faith jump. The great thing about this place is that you can go on your own. There are staff members around to help if needed, but you can clip yourself to the safety support pulley and have fun climbing at your own pace!
Funtropolis:
Right next door to the Children's museum, this is a nice indoor jungle gym, geared for younger children. Very nicely done in primary colors. 
iSaute:
Ever increasing in popularity and great for all ages, this indoor trampoline place is excellent. They have a couple locations and a kiddie area reserved for younger children so they don't get hurt by adult jumpers who have lots of energy to release. You must have special socks to jump, so if you have any, bring along so you aren't forced to buy. 
Olympic Tower Observatory:
Though I have never yet done it, it is on my bucket list. The Olympic tower is an iconic building in Montreal, visible from the Lookout. You take an elevator to the top where you are treated to a beautiful view of the city. 
Montreal Science Center:

Located in the old port, the science center is an excellent place to spend the day. They have some permanent and interactive exhibits, as well as constantly changing temporary exhibits that travel. Check ahead of time what is on deck for the day you plan to go. They also have an Imax Theater in the building which often shows 3D films of nature- different wildlife and animals which are interesting to learn about and clean for kids of any age. 
Skyventure:
This is your go-to place for an indoor skydiving experience. Not for the faint of heart, this is perfect for entertaining a group of bochurim!
You might also like: Where to find Jewish Children's Clothing for less in Montreal