There's no Purell to be had in the stores. Here is a solution.
The stores may be all sold out of hand sanitizer, but with these simple recipes, you can make your own!
There are only two ingredients required to make your own homemade hand sanitizer, and hopefully, you already have them in the house. They're also hard to find at this point in stores, but if you have some at home, we've got the info you need.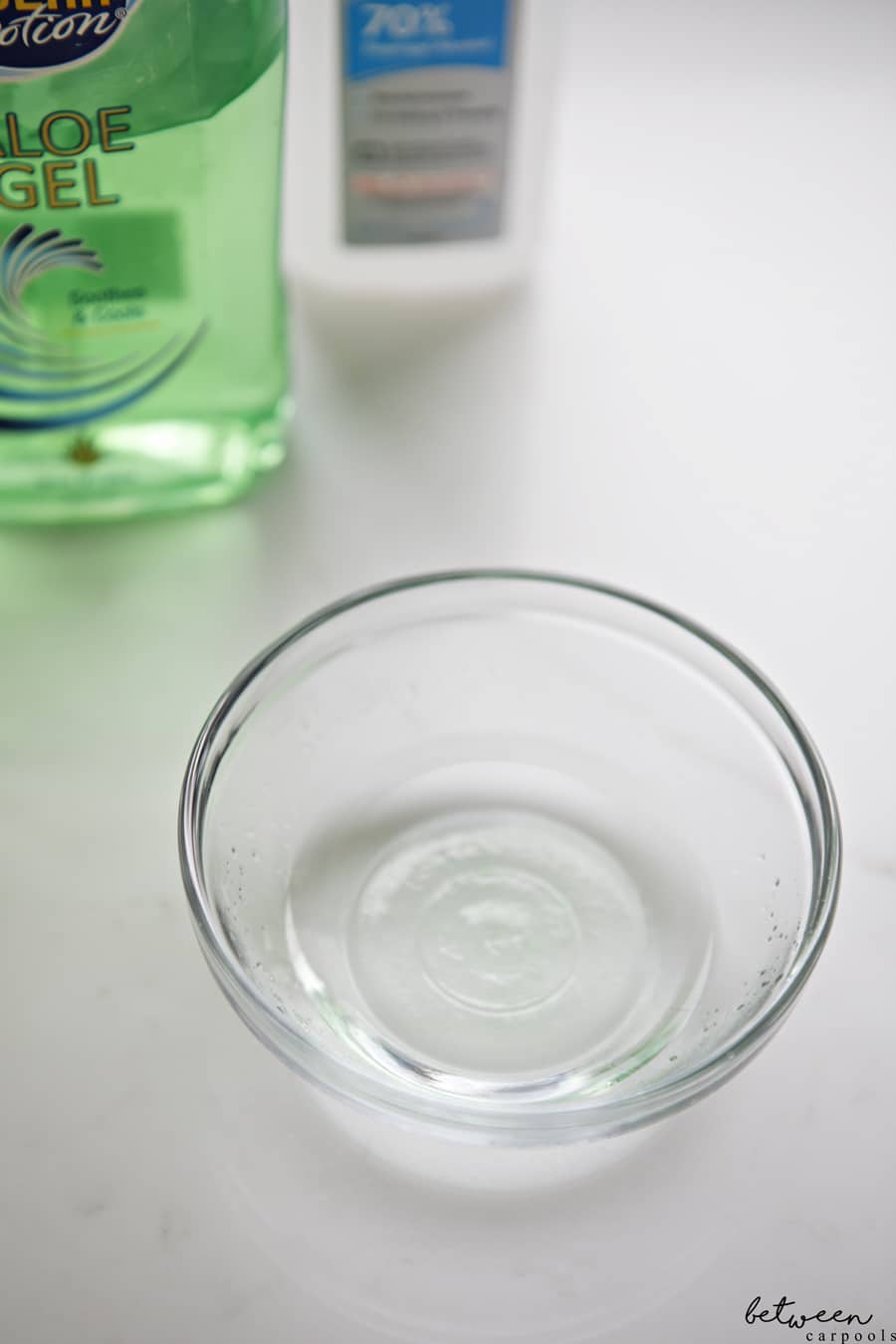 Isopropyl alcohol and aloe gel are the only two things you need. Essential oils are optional but will help mask the alcohol hospital-like smell of your homemade concoction.
Rubbing alcohol comes in various strengths, so we're posting information for more than one. This is important because the strength of the alcohol in the final mixture is what determines the effectiveness of the sanitizer.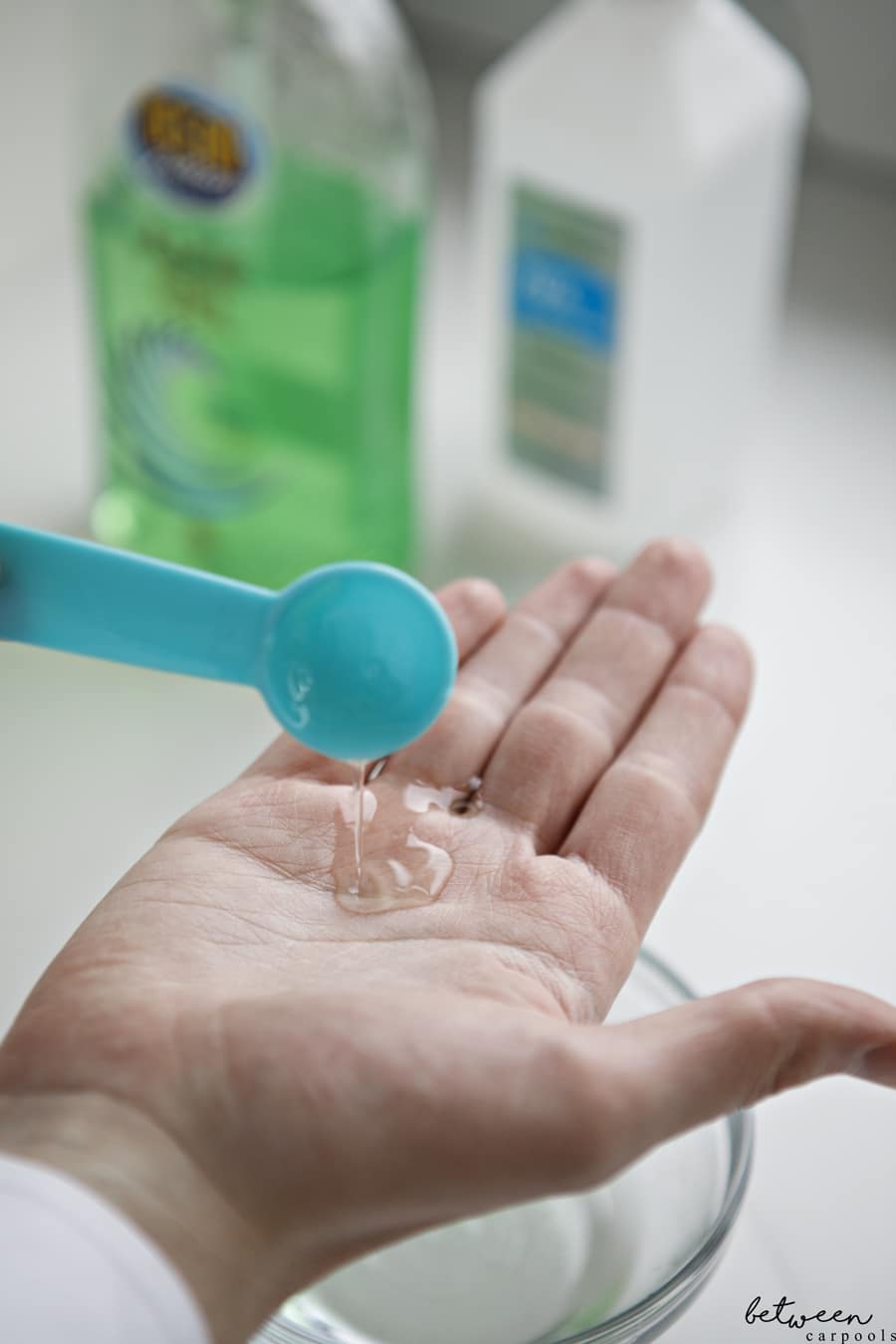 The most common strength we came across is 70% alcohol. In that case, you'll use a ratio of 9 parts alcohol to 1 part aloe gel. That works out to 3 Tablespoons of alcohol to 1 teaspoon (not tablespoon) of aloe.
For 99% alcohol, you'll use a 3:2 ratio. That's 3 Tbl alcohol to 2 Tbl aloe.
For 91% alcohol, you'll use a 2:1 ratio. That's 3 Tbl alcohol to 1.5 Tbl aloe.
To these mixtures, you can add 8-10 drops of essential oil for the smell, but they aren't necessary.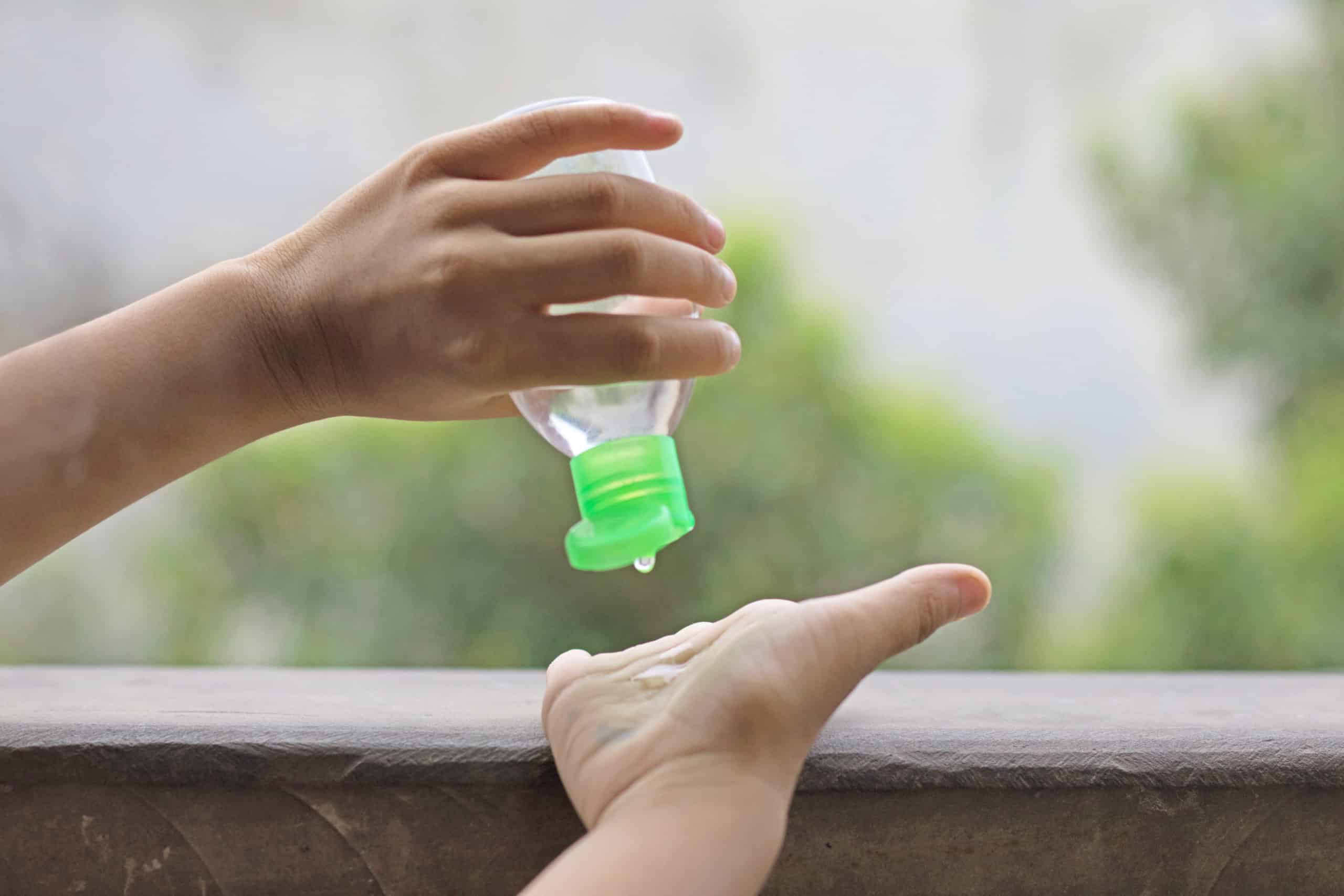 You can then use a funnel to pour the mixture into small bottles for your kids. Encourage them to keep their empty sanitizer bottles and refill them, or you can buy some here.