These meatballs and spaghetti get them full and keep them happy.
This is one of the first recipes I ever made when I first got married…and 17 years later, I'm still preparing these meatballs. It's different than the typical tomato-based spaghetti sauce and my kids love it and never get tired of it…even my super picky ones. Bonus: it freezes really well.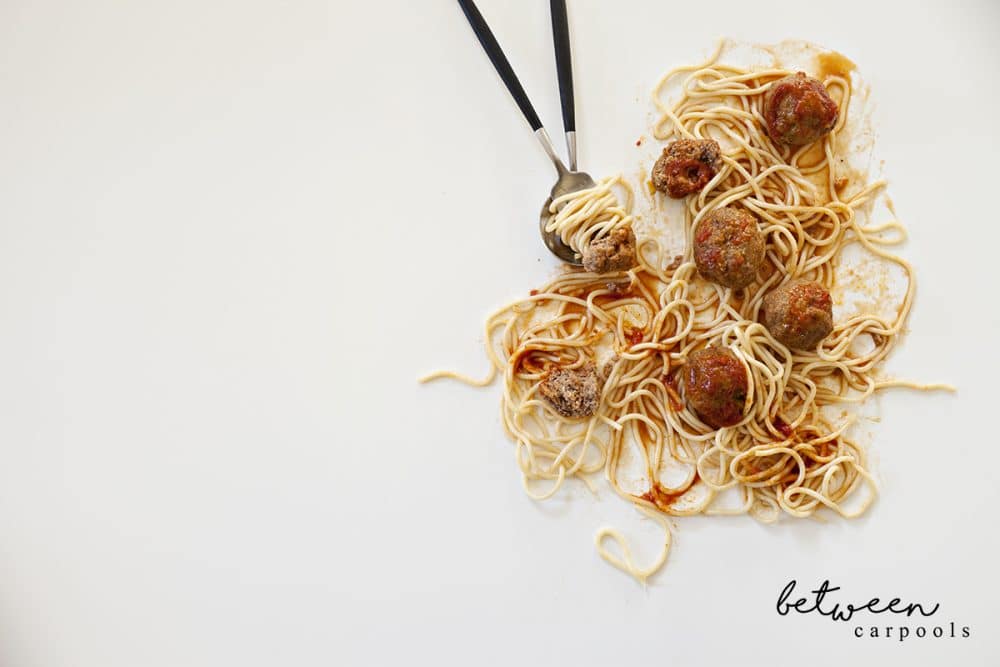 Coca-Cola Meatballs
Author:
Rochel Shaindel Rubin
Ingredients
Meatballs:
1 pound lean ground beef
1 small onion, chopped
¼ cup ketchup
2 eggs
2 garlic cloves
⅓ cup bread crumbs
¼ cup water
Sauce:
1 cup ketchup
¼ teaspoon salt
⅛ teaspoon black pepper
2 12 ounce cans Coca-Cola (or one can cola, equal amounts water)
½ cup apricot jam
Instructions
Combine all ingredients for meatballs and form into balls.
In a saucepan, combine sauce ingredients. Bring to a boil. Gently drop balls into simmering sauce and cook for 45 minutes. Serve over spaghetti.