Doctor up delicious apple cider for a wintery drink that's way more special than your typical tea.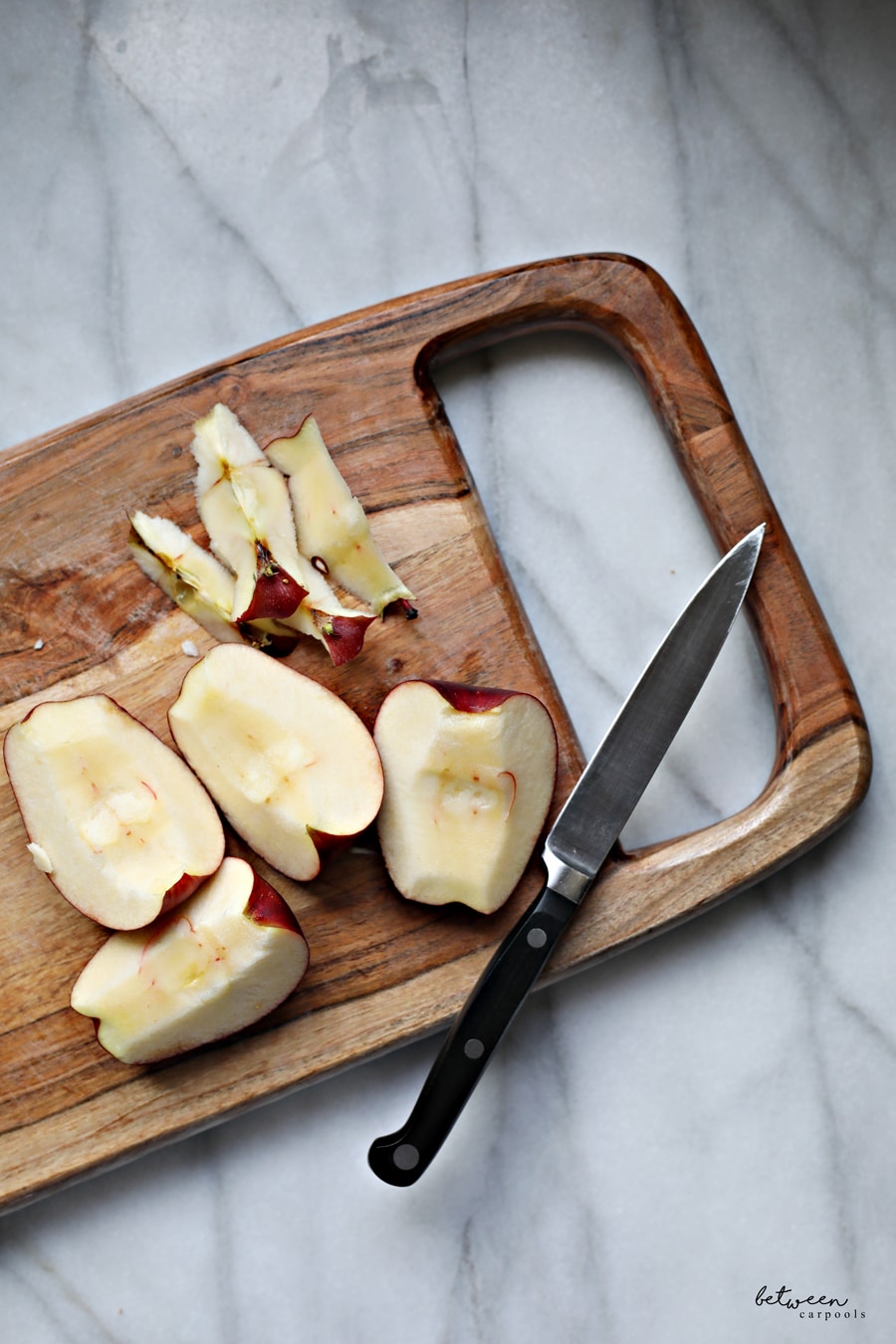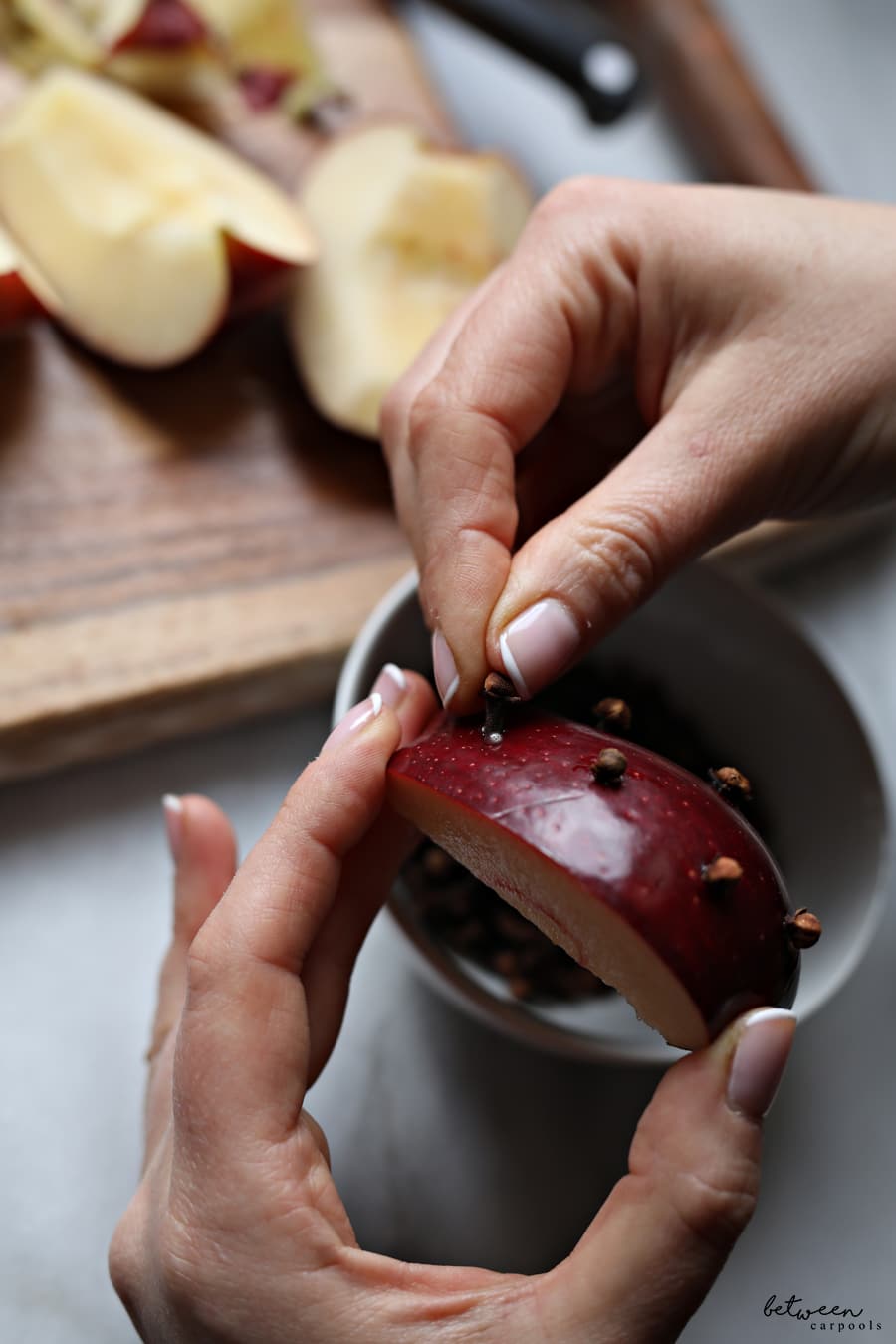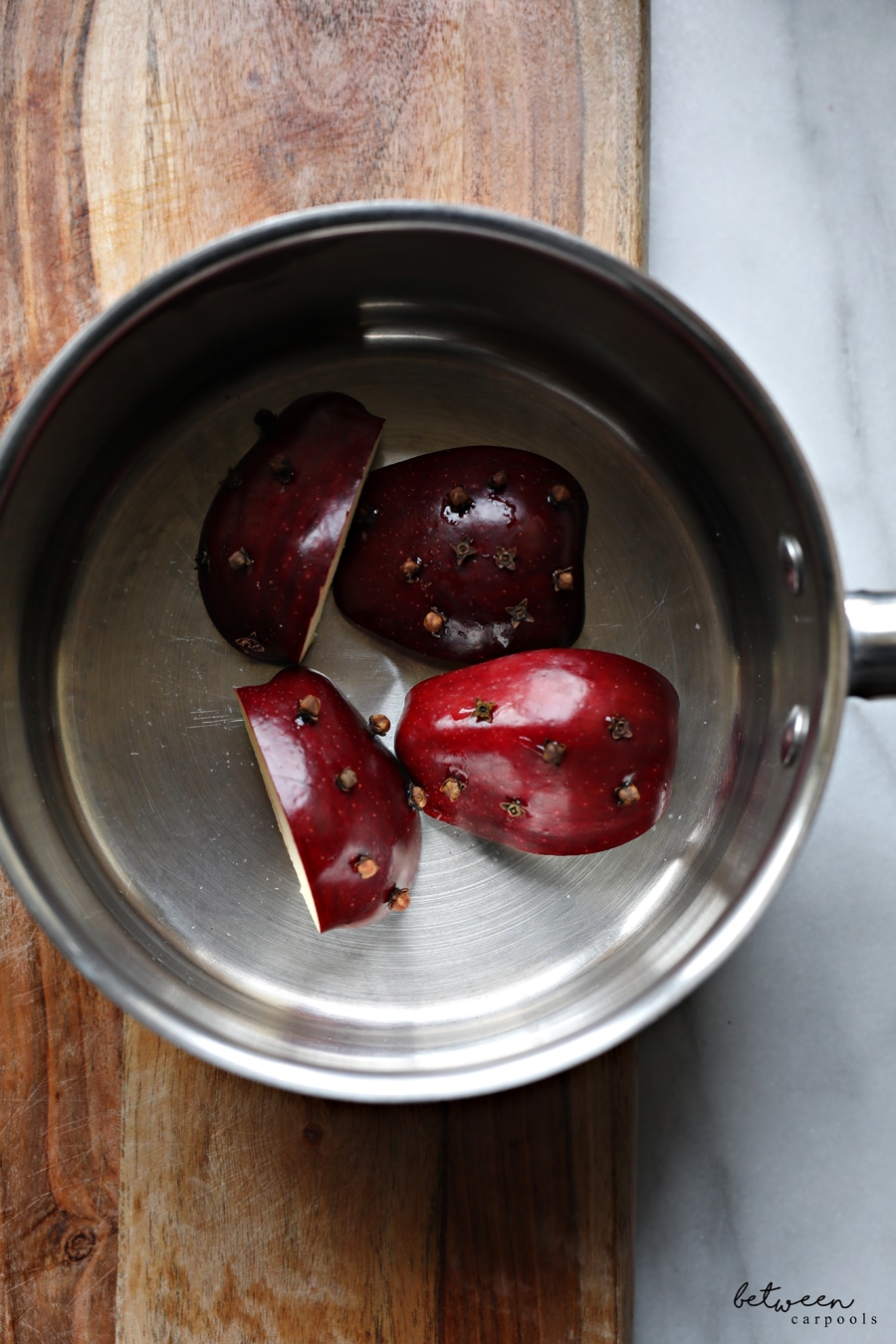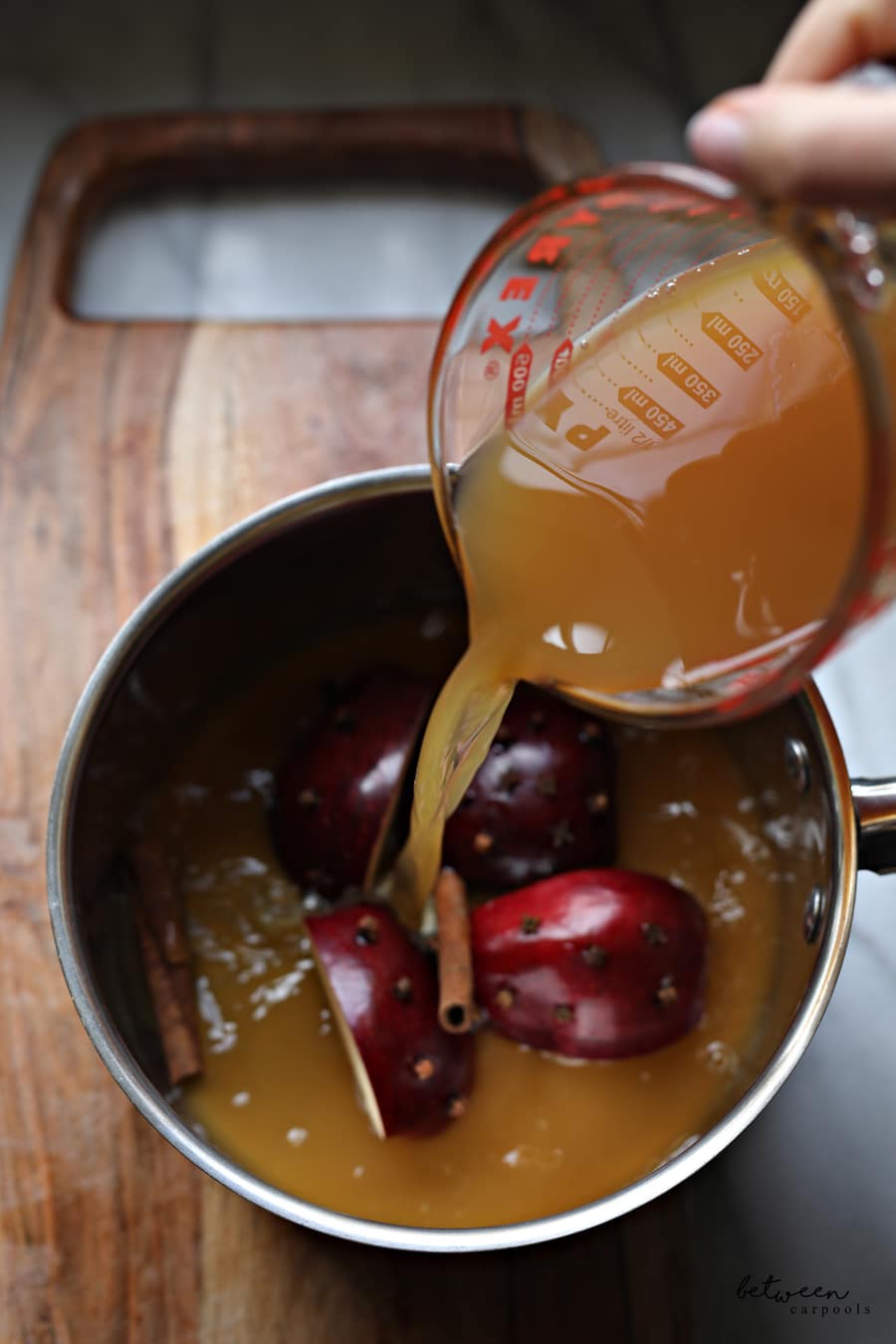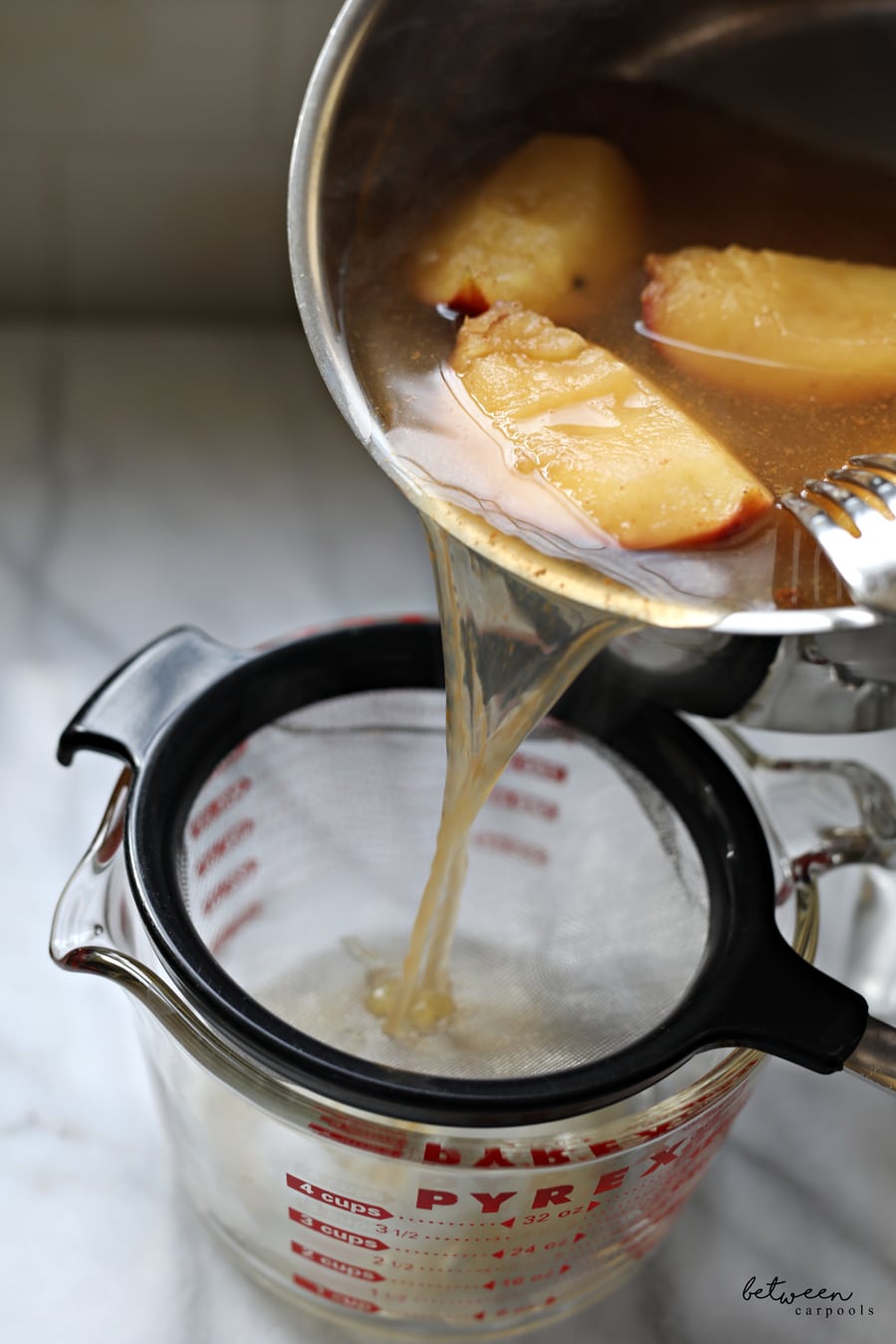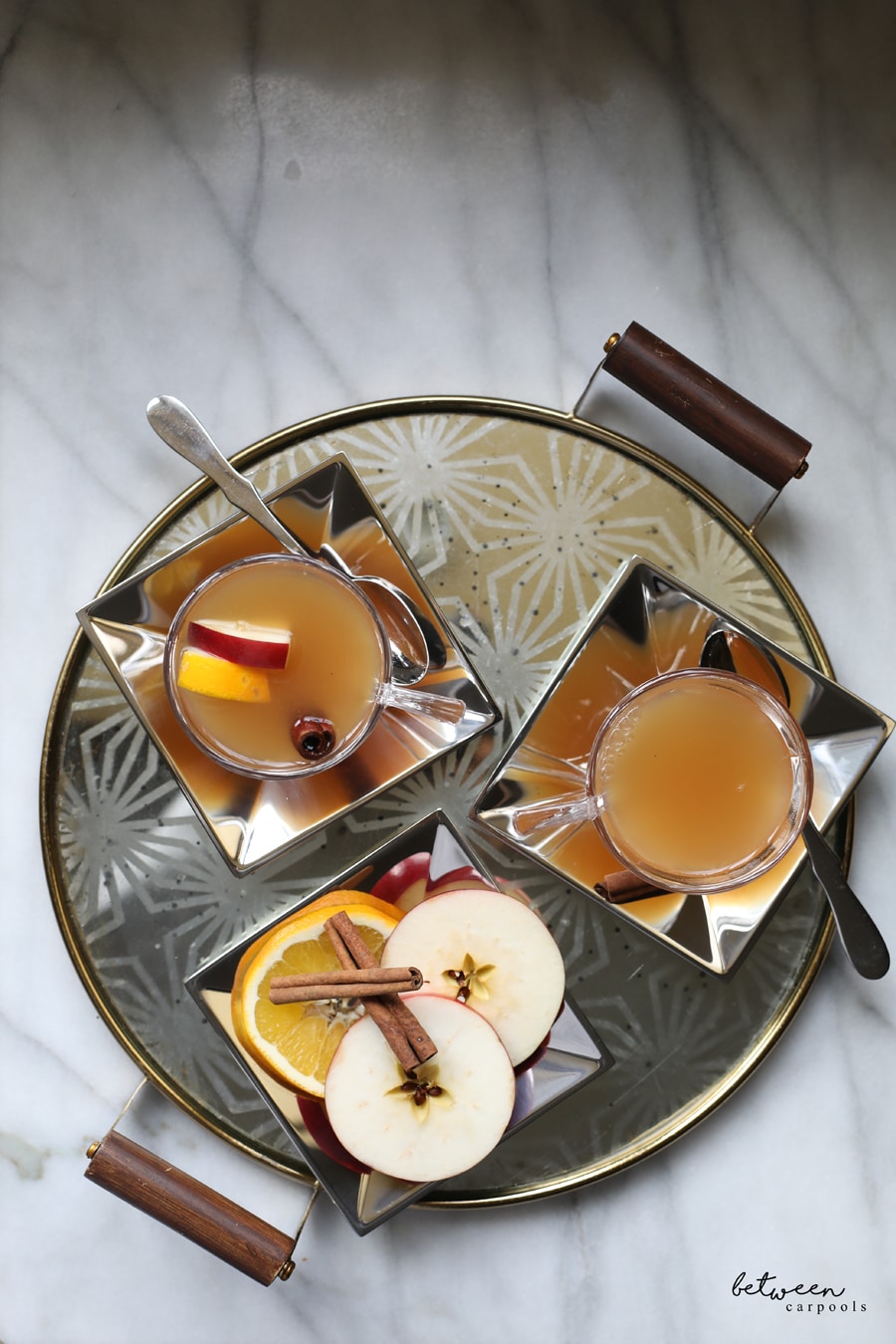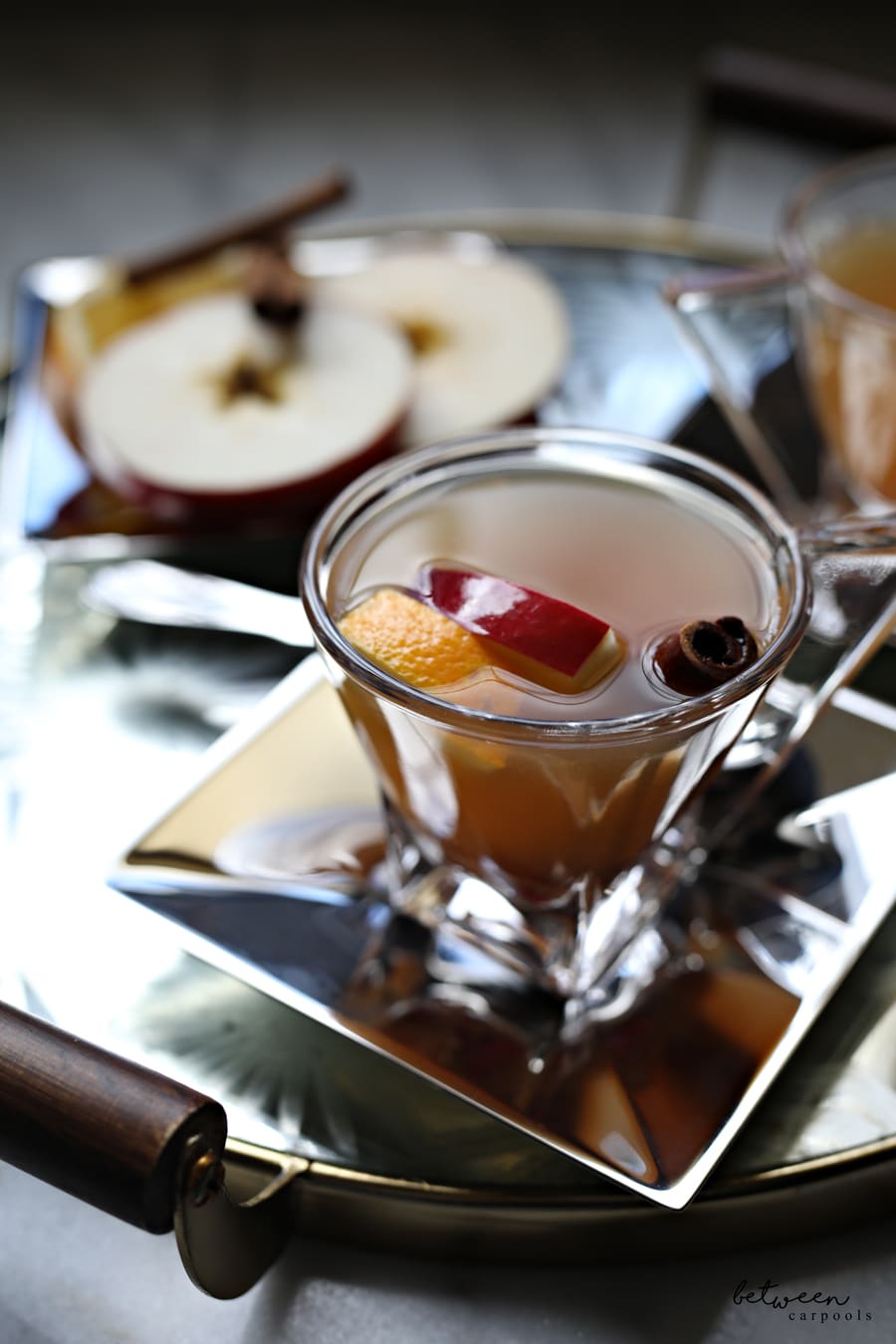 Hot Apple Cider with Rum
Ingredients
1 red delicious apple
1 teaspoon of whole cloves
2 quarts apple cider
¼ cup light brown sugar
10 cinnamon sticks
1 cup of dark rum
Instructions
Slice the apples into quarters, avoiding seeds and core. Pierce the apples with the cloves.  Place a medium-sized pot on low heat; add the apples, apple cider, sugar, and 2 cinnamon sticks. Let simmer on low heat for 10 minutes. Remove from heat and add rum. Discard the apple pieces and cinnamon sticks and serve, giving each person a cinnamon stick for garnish and stirring.