I finally found the baby gate that's easy to use and isn't an eyesore. 
Sometimes I didn't need one. Like in my two-bedroom apartment with my first babies—twins.  Sometimes I just didn't get one. Like with my third baby. In a short-term house, I just hoped for the best and tried to keep a watchful eye until we moved. Sometimes I made do with a bad one. Like with my fourth baby where it was so annoying I took it down as soon as I possibly could. 
The dreaded baby gate situation. 
I recently moved into a new house, our forever house, and am finally doing things right. With my fifth baby, I am also finally getting the baby gate situation right! I wanted something that was not going to be a total eyesore and was also not such a nuisance to have up that I was going to want to rip it down soon after putting it up. I had tried the pressurized metal gates. I had tried those plastic gates. I experience the annoyance of having to step over and through a narrow passage each time I needed to get through. 
 I knew exactly what I wasn't looking for. 
My friend Penina has a great baby gate that she has kept up permanently through multiple children. So, I called her for advice.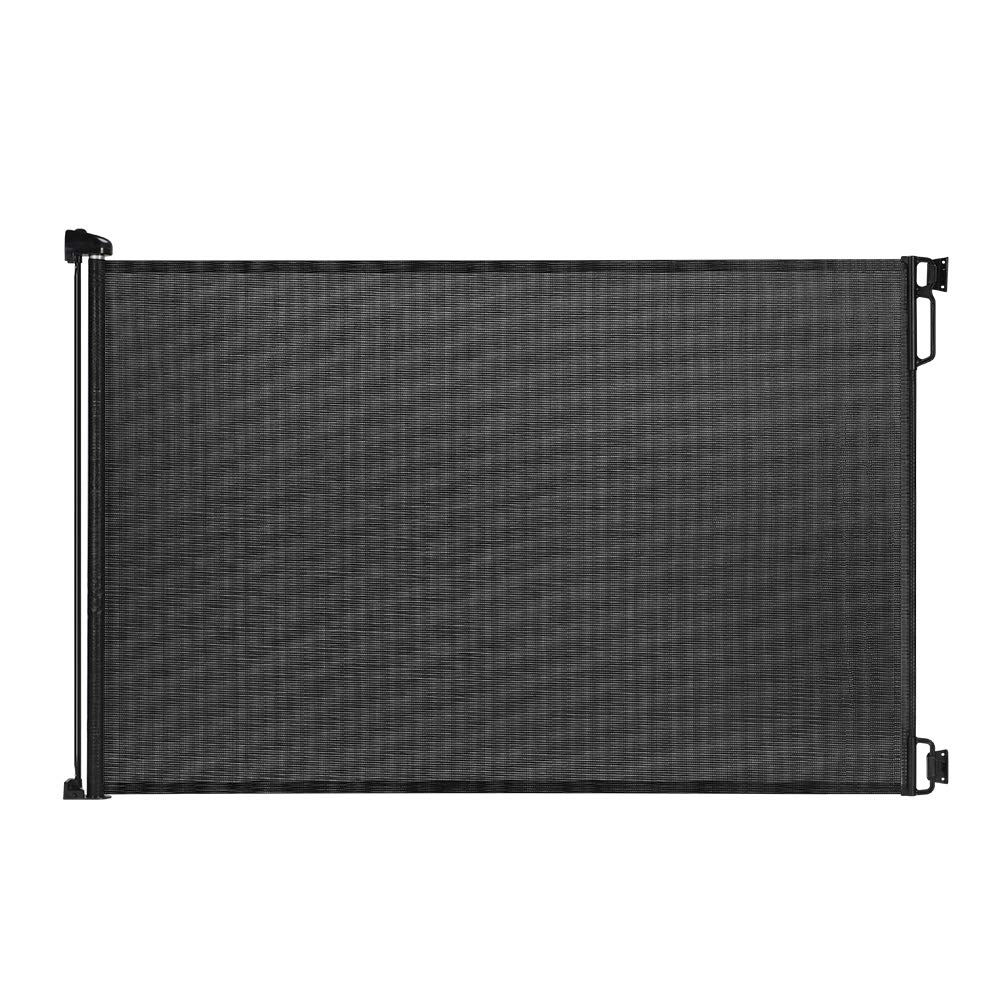 A few days later, I had this retractable gate. It's under $40 on Amazon and my handyman had it up in minutes. 
As per Penina's instructions, I used zip ties to connect one end to my wooden banister. No way was I having anything drilled into my brand new banister! The retractable gate then closes and clicks into two small wall-mounted brackets. My handyman easily mounted the top one into my wall and the bottom one into the molding and assured me we could just patch them up when we were ready to remove them. 
The best part is that when the gate is open it disappears. There's nothing to step over or squeeze through. It even comes in black (also white and grey) to match my black metal railings.  
This gate I won't mind having up for a good long time. 
Deena is also the author of this post.