All notebooks look the same from the top. This hack makes it easier to kids to find what they need, fast. 
When we started BCP, for one moment we thought, "What would happen if we run out of hacks and tips?" So far, that hasn't happened. What has happened, rather, is that our kids have started sharing hacks and tips with us!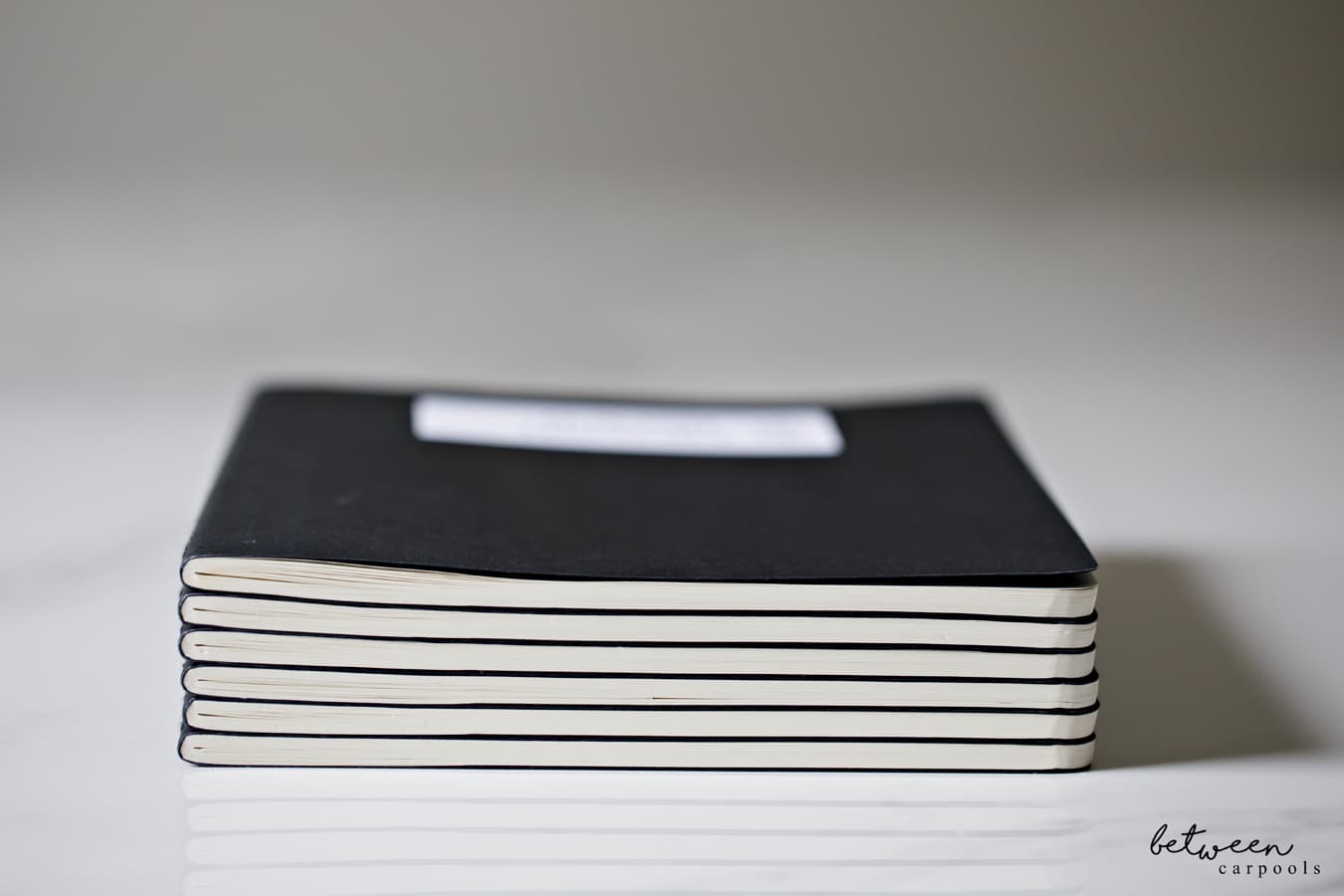 This clever tip came from my daughter F. She uses notebooks for school, one for each subject. After two days in school, she realized that whenever she needs a notebook she has to go through all of them to find the one she needs. Even if her notebooks themselves were color-coded, there aren't enough colors for all her subjects (15 notebooks so far!). So, she color-coded the tops. 
(The notebooks pictured here are from Moleskine. Amazon has a 3-pack and Costco has a better priced pack of six.)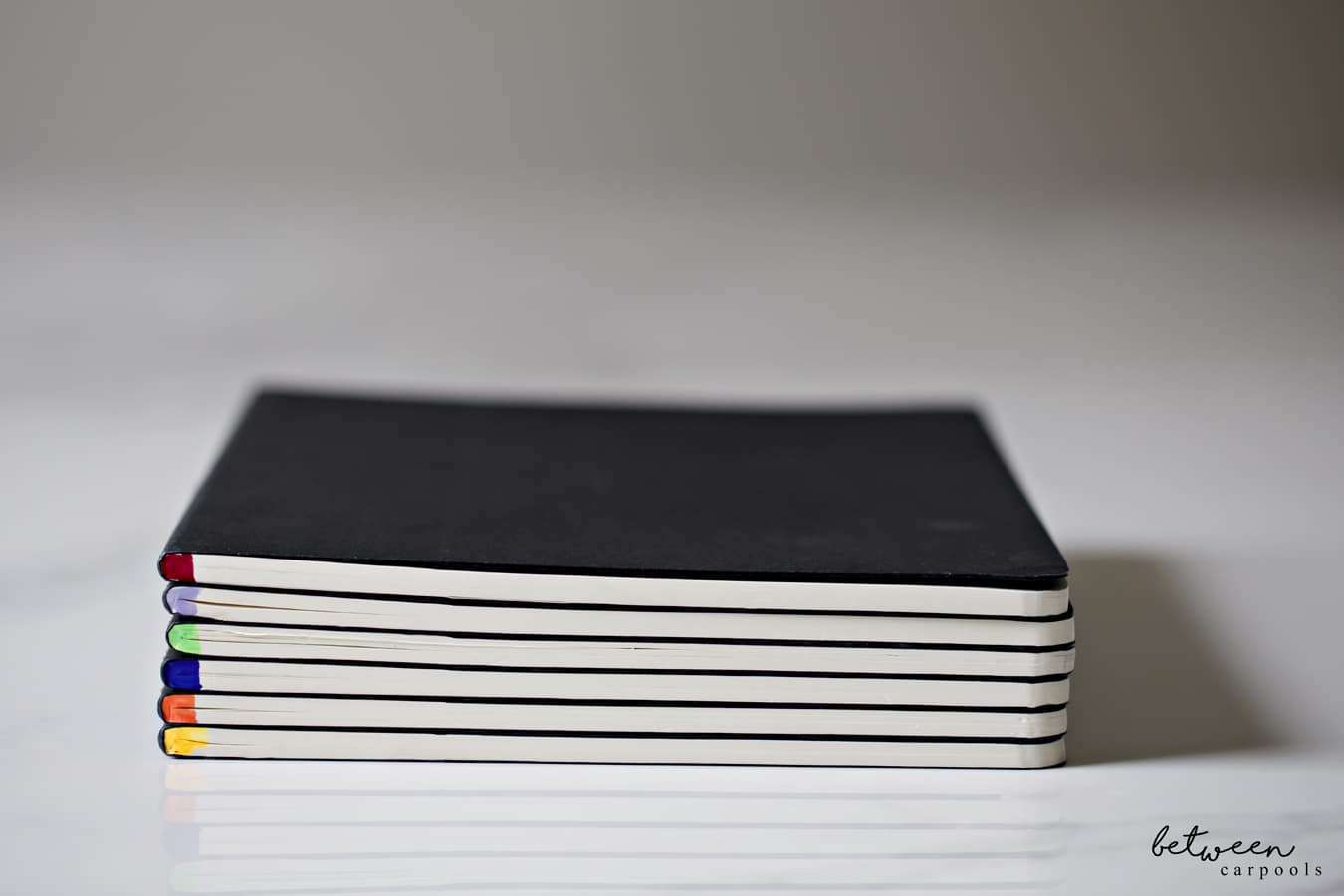 With just a quick glance into her backpack, and she can easily choose the notebook she needs when class starts.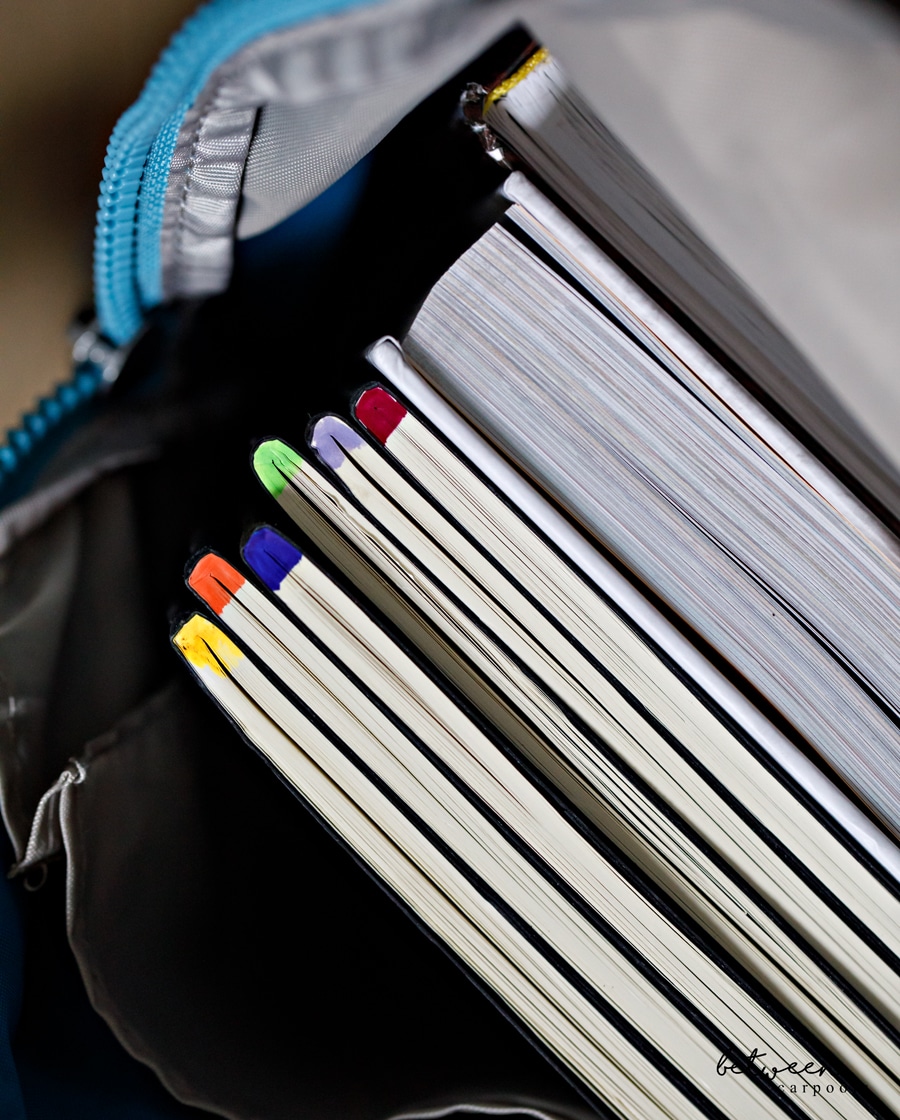 For more teen school supply favorites, check out this post!
Can we all retire yet? Our children may one day be sharing tips as we get older and we will move on to writing about what to do when the great-grandkids come to visit!