In today's instant gratification world, an old school instant print camera is more fun than ever!
Graduation can be the perfect occasion to mark with this Instax camera. Friendships and milestones are so important – and intense! – at that age and stage of life, and what better way to celebrate than with fun pictures of friends and memories?
But what to do with all those fun little prints? We put together some creative projects that make the most of the memories.
Wall Decor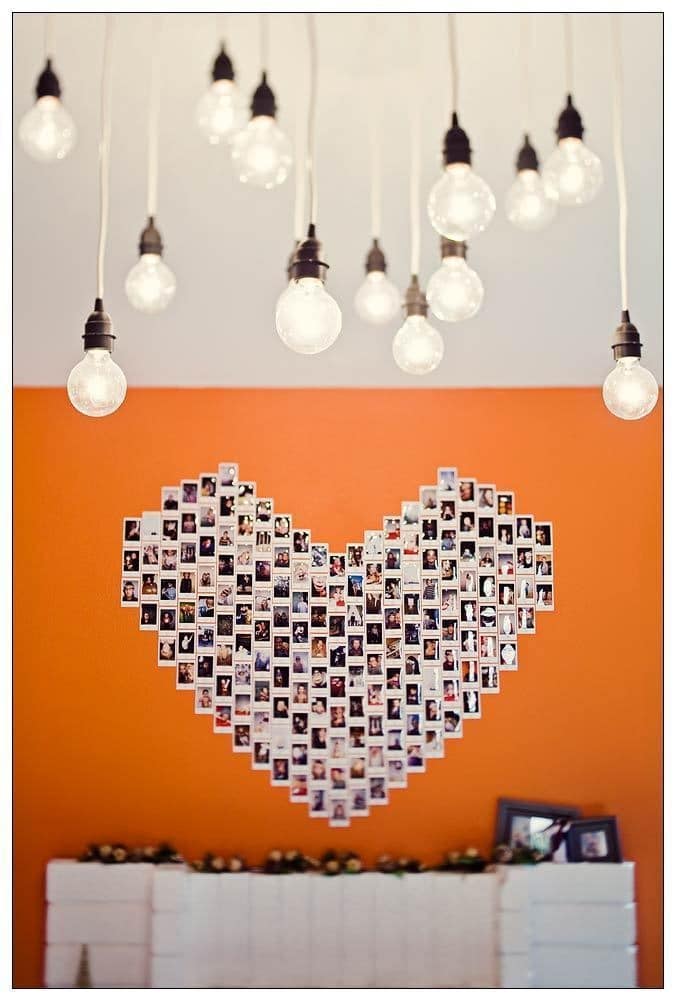 Go big or go home!  Start with an outline of a giant heart on a focal wall and fill it in as your collection of prints grows. Don't want to stick them directly on the wall? Buy a large frame and a piece of styrene or foam board that will fit inside. Arrange the prints in a group on the board and hang the framed project.
Mini Journal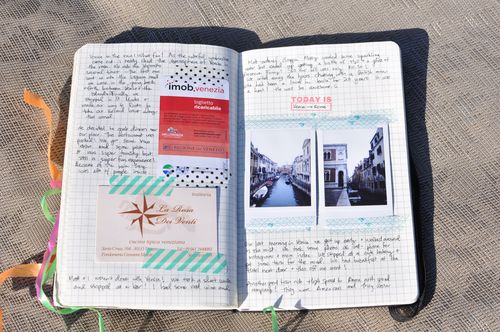 Photo credit: Leona Lane

Get as creative and artistic as you like. There are no rules. If you love hand lettering, play around with new styles and colors. Love to write? Journal your thoughts alongside the prints. Use stickers and decorations if that's your thing. These are your memories and this is your journal. Enjoy the process!
(When choosing a journal, try to find one with thicker pages and a solid binding that will hold up to the additional bulk of the instant prints added to each page. We like this landscape version and this spiral bound watercolor pad will hold up to lots of paint and ink.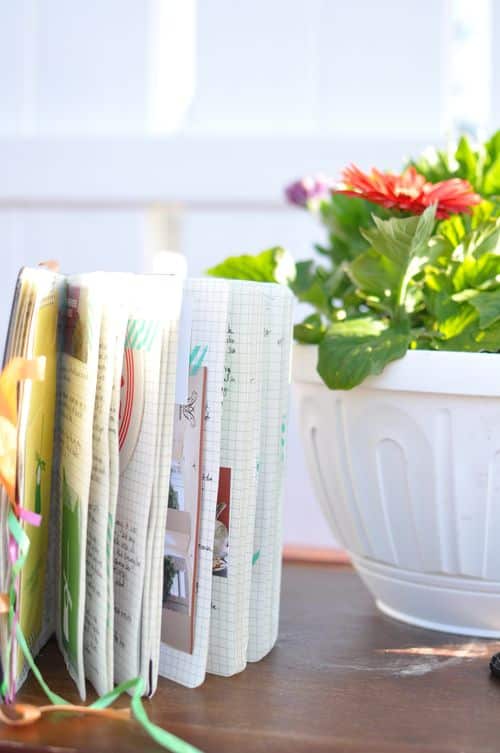 Photo credit: Leona Lane
Autograph Book
Remember old school autograph books you'd have your friends sign? Did you KIT with your FRIENDS 4EVER?? Now your graduate can add a visual element. Instax selfies next to those autographs ensure that she'll never forget the face to the name.
Picture in Picture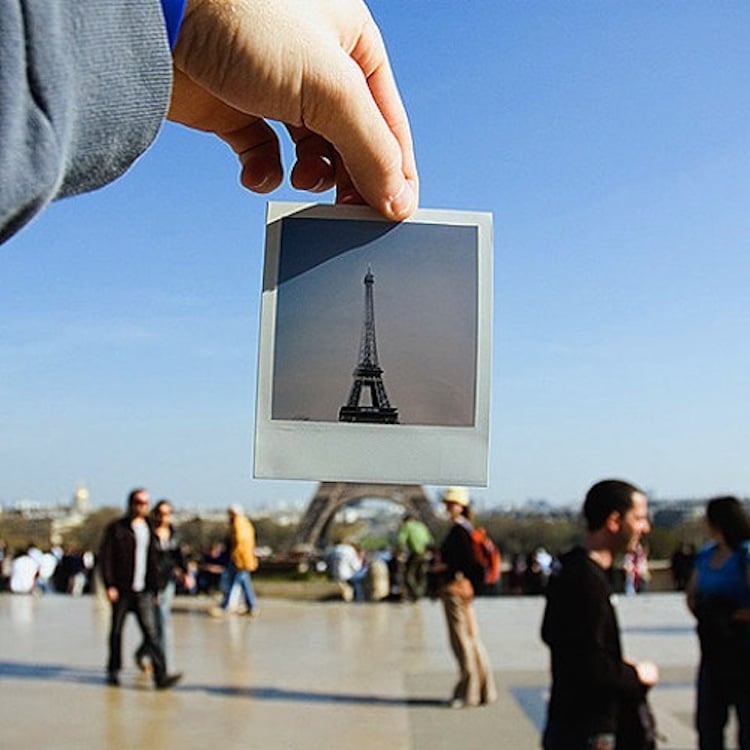 Photo credit: Andy Bloxham

A really fun creative arts project you can do with an Instax camera is the picture in picture project. (I kind of want to get myself an Instax just for this.)  After snapping an Instax picture, use it as a focal point in a larger image taken with a conventional camera. There are so many ways to use this technique – just bring your own creative perspective.
So don't waste time and memories! Check out these great prices on the Instax mini 9 or Instax mini 70 (or the pricier but oh-so-gorgeous mini 90) and don't forget to include some extra film packs!
Cover image photo credit: Sarah Elizabeth Gorman