Switzerland may be Europe's most beautiful vacation spot. And your trip will be memorable and amazing, especially if you're well-prepared.
Switzerland. The land of breathtaking views, freakishly clean streets, iconic red choo choo trains, chocolate (that isn't necessarily kosher) and punctuality.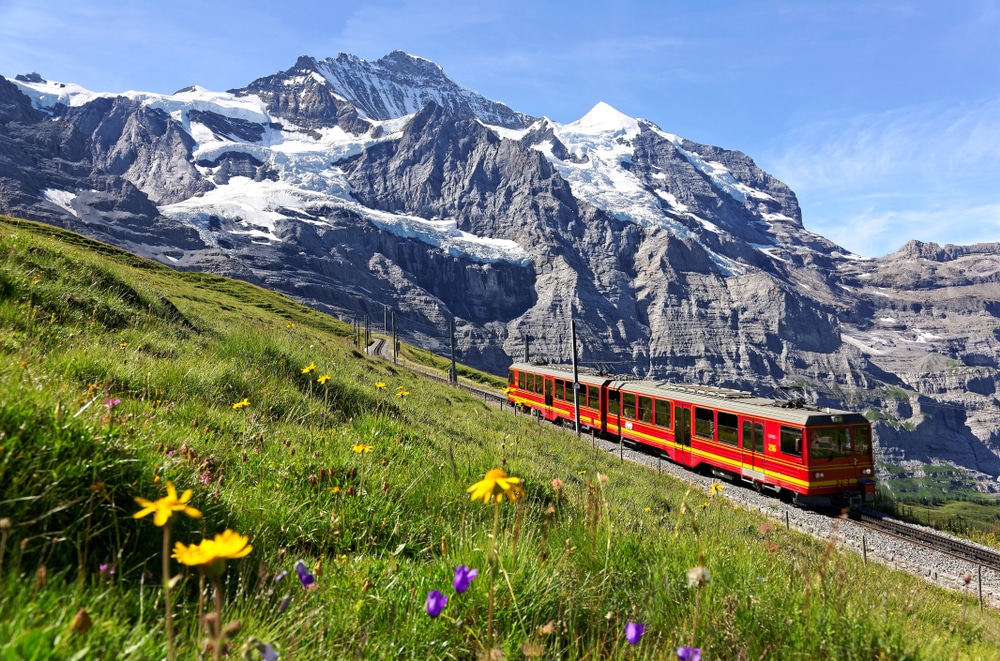 I grew up in the city of Lugano which is in the south of Switzerland. It's really not a typical Swiss town and I do not speak Swiss German at all (we grew up speaking Italian). But, come every spring, without fail, I start getting dozens of this type of phone calls:
"Soooo, my neighbor's sister's husband's nephew told me you grew up in Switzerland. We are traveling there this summer. Can you help me figure out a few things?"
I am always happy to help. I know how daunting it feels to travel to a foreign country. I figured, let me share whatever I know on a post, and hopefully, it may help a few of you.
And it will also be easier for me to simply forward this post to anyone who calls me in the future.
Traveling to the mountains in Switzerland: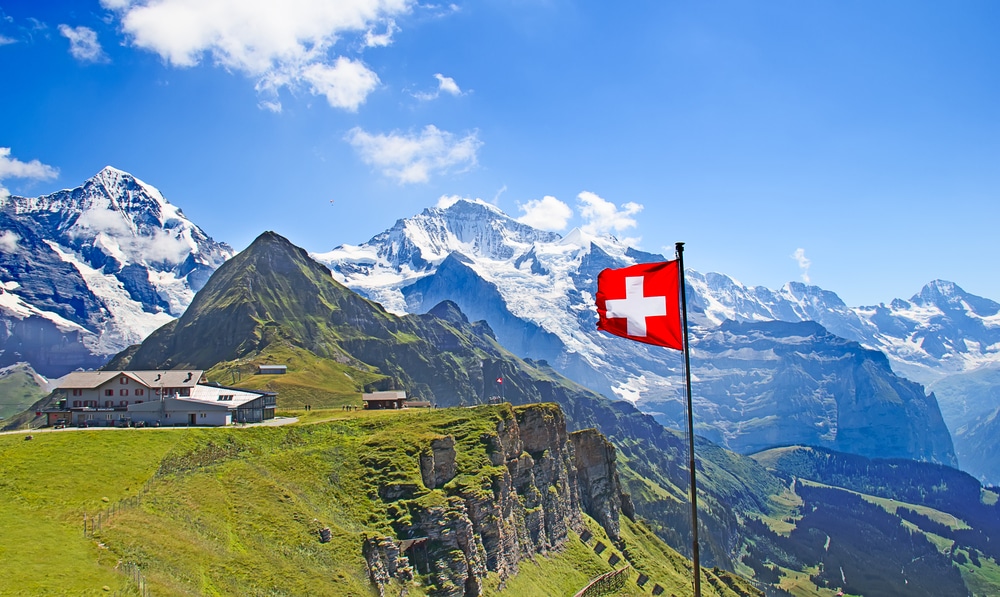 When traveling to Switzerland you will most likely fly into Zurich Airport. You will also, most likely, either take a train or rent a car to get to the mountain resorts (think Davos, St. Moritz, Arosa, Zermatt…the list goes on and on); they're all beautiful locations and all really far from the airport (an average of 3-4 hours of additional travel).
Now, if you are renting a car, you might not have room for the luggage.
If you are traveling by train, you might not want to shlep said luggage on the trains. (Remember, most times you need to change trains once or even twice) and although the SBB (Swiss railroad) does allow for luggage on trains, it's not practical.
So here's the solution:
Fly Rail (see link here for how to order the passes)
When flying to Switzerland from any airport and any airline, your baggage travels directly to your Swiss destination via Zürich Airport. Regardless of which airline you fly with, upon arriving at your Swiss airport, simply catch your train and your baggage is automatically forwarded to your Swiss resort — no waiting at the luggage carousels and carrying heavy suitcases, skis, etc… Someone will collect your tagged luggage and put it on a train to your final destination.
What's the catch?
1- You need to pay for every piece of luggage (approx $35)
2- You need to order the passes at least a week or more in advance and tag the luggage before you check it in.
3- Your luggage will only arrive at your final destination the FOLLOWING DAY. Which is fine, mostly. Just remember to pack pajamas, a change of clothing in your carry-on, and other necessities like enough baby formula and diapers. (Talking from experience here. Also, see below "Watch Out for Closing Times." It wasn't funny at the time. Now it's a good tale.)
Bottom line, worth it.
But, if you miss this opportunity, you can always collect your luggage at the airport and check it in by the railway for about 12 CHF a piece. The railway will put it on the cargo trains and bring it to your destination and you will ride the train comfortably without worrying about shlepping. This service is only available if you are traveling by train, they will ask to see your train ticket.
For all train-related prices, schedules and questions see SBB website here.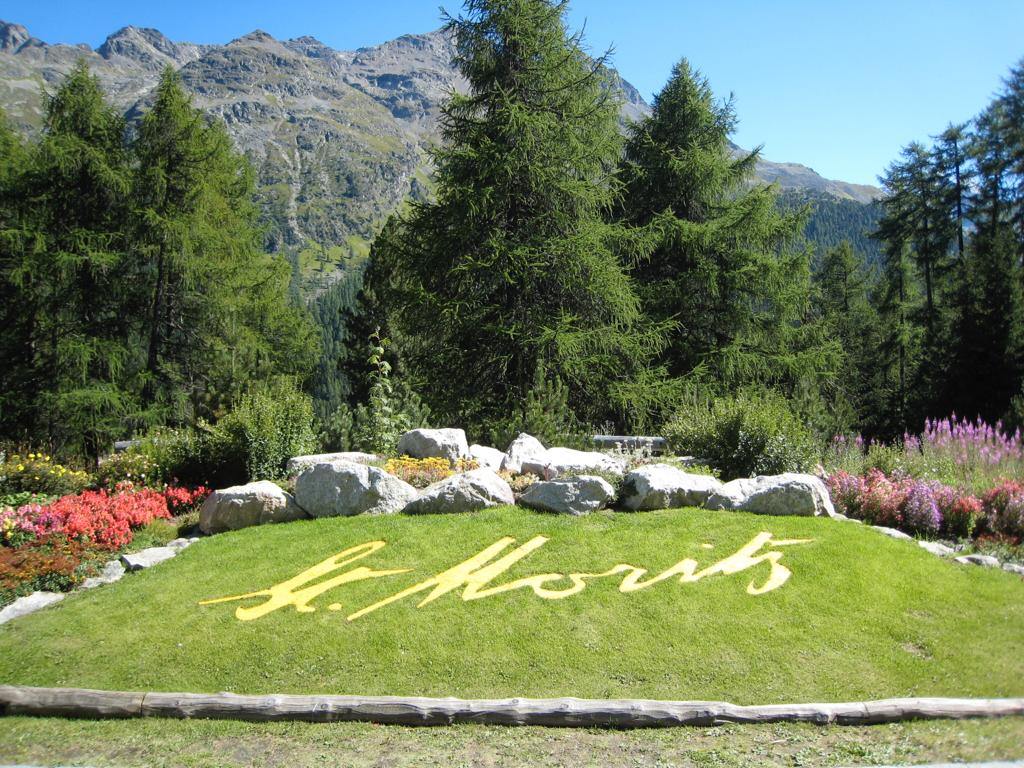 Travel passes:
If you will be traveling a lot by train, it might be worthwhile to purchase what they call a "Half-Fare Travelcard" which makes all train rides half price. This card does not work on most cable cars; it's primarily for trains. So use the SBB site to figure out if it is worthwhile.
There's another option called "Swiss passes" which you can choose if you want to purchase 3 or 5 days. It might be worthwhile depending on the length of your trip. See here for more info on that.
I recommend visiting the SBB travel agent office inside the airport railway section upon arrival. They are very helpful and knowledgeable.
Kosher Food in Switzerland:
There is REALLY  no need to pack 3 out of your 4 suitcases with food. Really.
I will walk you through it.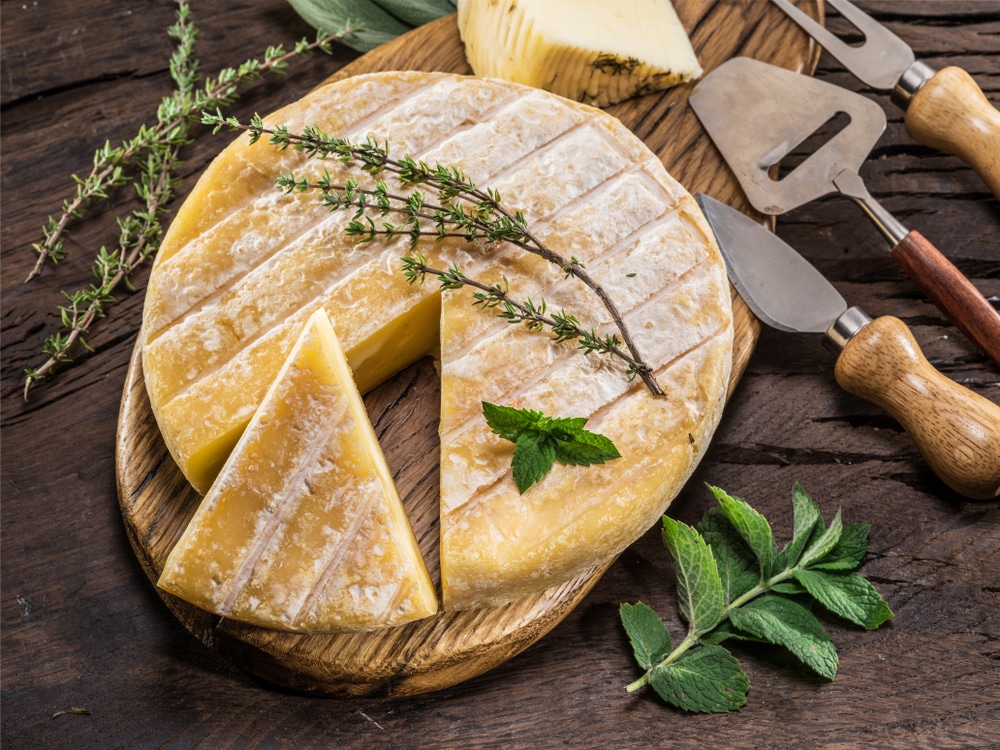 You can buy a lot of food in Switzerland. Sure, you cannot pick up pizza and fries for dinner, but you can also pick up pasta to cook and tomato sauce. And you will top that with the best cheese you ever had.
So bear with me here.
Switzerland does not have an OU sign or anything of that sort on packaged foods.
Jews in Switzerland rely on "the list."
The list (see link here) is how locals refer to the kashrus list that is compiled by the Rabbonim and constantly updated and adjusted. The products listed are checked with the highest standards.
The list might look confusing at the beginning but it is fully translated (after every few lines or on the same line). It is divided by grocery (Migros, Coop, or "Diverse" which stands for "other", meaning it's found in many stores. )
I recommend printing the list before traveling and getting familiar with it. Also, take it along when going grocery shopping until you learn which products are ok, or not.  Do not print any other lists that you might find online but this one!! This is the only list that gets constantly updated and is approved by the IRG which is the Rabbinical council of Zurich.
Soooo many products are perfectly kosher, delicious, and easy to find in Switzerland.
Like: Fresh bread, pasta, oils, vinegar, canned veggies and fruit, rice, beans, cereals, grains of all types, baking supplies, spices (the basic ones), pretzels, potato chips, ice pops, fruit drinks, crackers and rice cakes, jams, Heinz ketchup, mayonnaise, mustard, nuts, soy or coconut milk….
Also, I must mention the fruits and vegetable selection is incredible. A real delight.
Then, there are the few ingredients we shlep. Either they are hard to find, or do not taste the same as in the US. Those are:
Canned tuna
Chocolate chips
Peanut butter
Balsamic vinegar
Cornflake crumbs
Breadcrumbs
Chewing gum
Nosh and packaged cookies
All the above items can be found at Koscher City Grocery in Zurich (see below) plus much much more, obviously. My list is referring to someone shopping in the local, regular groceries.
For dairy products:
Depending on where you will be spending your vacation, the local bakeries or even groceries will import daily fresh dairy items from Zurich, like milk, cheese, and yogurt. This only happens during peak season.
Meat products:
The Kol Tuv butcher will ship an order (on ice) to wherever you are staying. Shipping is expensive but worth it. The cold cuts and jerky are unique and so delicious.
Our usual order consists of chicken cutlets, ground chicken and ground beef, whole chickens, some beef stew meat (for cholent), and hot dogs (cervelats and wienerlies). Do not order too much beef. It's expensive and it's not like American beef. Rather, stick to the chicken.  
We like to order lots of Landjäger (the best beef jerky stix ever), Bündnerfleisch and Mostbröckli (cured meats, carpaccio style but better), Pfeffersalami (thin sliced peppery salami), and all varieties of Aufschnitt which is basically the Swiss version of cold cuts and what we put into our sandwiches on trips.
Restaurants:
Here is a list of a few kosher restaurants in Zurich:
Olive Garden (meat)
Lavaterstrasse 33, 8002 Zürich, Switzerland
Babi's Bagel Shop (dairy)

Bederstrasse 102, 8002 Zürich, Switzerland
Fein Und Shein (dairy)
Schöntalstrasse 14, 8004 Zürich, Switzerland
Kosher butcher in Zurich: (click here for website)
Metzgerei Kol Tuv
Aemtlerstrasse 8
8003 Zürich
Tel: +41  (0)44 454 10 00
Fax: +41 (0)44 454 10 09
Opening hours
Monday:
09:00 – 18:00
Tuesday – Thursday:
08:00 – 18:00
Friday:
07:30 – 12:00
Kosher Bakery in Zurich:
Maadan Bakery
Schimmelstrasse 1
8003 Zürich
Tel. 0041 (0)44 762 40 60
Kosher groceries in Zurich:
Koscher City
115, Weststrasse, 8003 Zürich, Switzerland
Tel +41 44 463 04 40
Leshuk
Waffenplatzstr. 53, 8002 Zürich, Switzerland
What to pack, What not to pack:
Do not pack any shampoos, deodorants, and personal hygiene products. One trip to the local Coop is all you need. They have toothbrushes there too. Even dental floss. It's not a third world country, and most brands are the same, if not better. Tissues, fresh wipes, diapers, baby lotions, detergents,….get them all there on that first shopping trip.
Paper plates and cutlery are definitely more expensive but readily available. It's not worth shlepping them. You can buy pots and pans and knives at the local supermarket and toivel in the lake (been there done that) or, just pack those.
The only items you might need to buy that you cannot buy in Switzerland are:
A Crock-Pot
A hot water urn (for Shabbos) (make sure its the right voltage)
Tips and things to bear in mind:
Watch Out for Closing Times
Hoping to pick up groceries for a picnic dinner? Keep an eye on closing times. Particularly in the smaller towns, many shops close for lunch from noon until 2 pm, and then close fairly early, at around 6:30 pm. On Sundays, most shops are closed all day.
Take Out Minimal Cash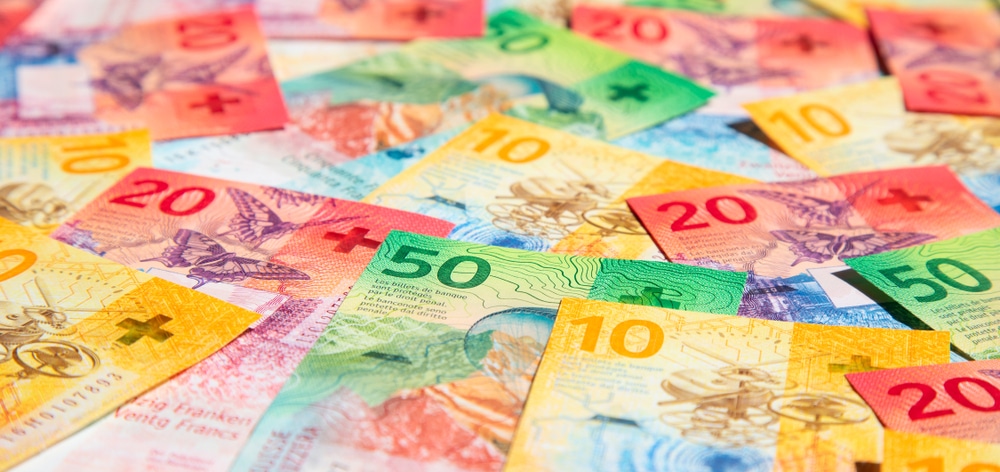 Although it's surrounded by EU countries, Switzerland is not part of the European Union. Since the country has its own currency, the Swiss Franc (CHF), it's a good idea to take out a small amount of cash when you arrive to use for emergencies (like when you want to buy a drink from a  street vendor) and use your credit card (assuming it doesn't charge a foreign exchange fee) everywhere else. This way, you won't get stuck with a bunch of leftover CHF at the end of your trip.
Learn Which Language is Spoken
Normally, it's pretty clear ahead of time what language is spoken in a country. That's not so much the case in Switzerland, which has four official languages—German, French, Italian, and Romansh. This can make it pretty confusing when deciding how to greet a local. As a general rule, Swiss-German is a safe bet, as it's the most popular language in Switzerland, with 19 of the country's cantons, or districts, being Swiss-German speaking. And many people speak English, so you shouldn't have much trouble communicating.
Don't Buy Water
Purchasing bottled water from the supermarket in Switzerland is a total waste of your money, as the country is home to some of the world's cleanest and best-tasting tap water. (In fact, in some places, you can even drink straight from a stream but I advise not to overdo it.) You can drink from any tap or one of the numerous free-flowing fountains you'll find in every town, city, and sometimes even along mountain trails. Unless there's a sign advising that the water is not potable (like you'll see in train bathrooms), feel safe to drink for free and skip the bottled water.
I like to buy some berry syrups and mix it in a pitcher for the children on Shabbos. The syrups are delicious and refreshing.
What To Do While There


First of all, look at the weather forecast. No trip is worth going on if the weather is bad/cloudy. And Switzerland is all about the views. Speak to the locals, the concierge at your hotel, and others. Get maps. Familiarize yourself with the area and you will quickly find out which mountain trails are appropriate for your children, which ones accommodate strollers and which don't.
….one last thing:
August 1st is a national holiday. Everything is closed
Hope this was helpful!
Safe travels!
Ready to research or book your trip? Search for flights here.

About Do-All Travel:
Are you ready to get up and go? We know you love the convenience of browsing for flights on your own 24/7…but wish there was someone reliable you could also speak to when you need to make a change. You can truly get it all when you search and book your flight using Do-All Travel's Super-Easy-to-Use Search Engine. When you use the Do-All engine, you'll find clear flight information, great pricing, and an effortless booking process. Whether you book online or over the phone, Do-All, the trusted name in travel for over 50 years, is standing by, ready to assist. Chat online or speak directly! Their agents are informed, experienced, and know everything they need to help you get to where you want to go.