There isn't a mom that doesn't hear, "Ma, I'm bored…" at least multiple times a day. You can make the 'Bored Jar' a solution for your child or family.
A few years ago I saw the idea for creating a "Bored Jar" all over Pinterest. Bored Jars are for kids who are, well, bored. I created one for my then-5-year old son, but it didn't work out too well. He was too young to do most of the things himself and when he wanted to use the bored jar I was in no mood to do anything with him. By the time he was bored, I was usually feeling pretty exhausted and stressed and needed alone time.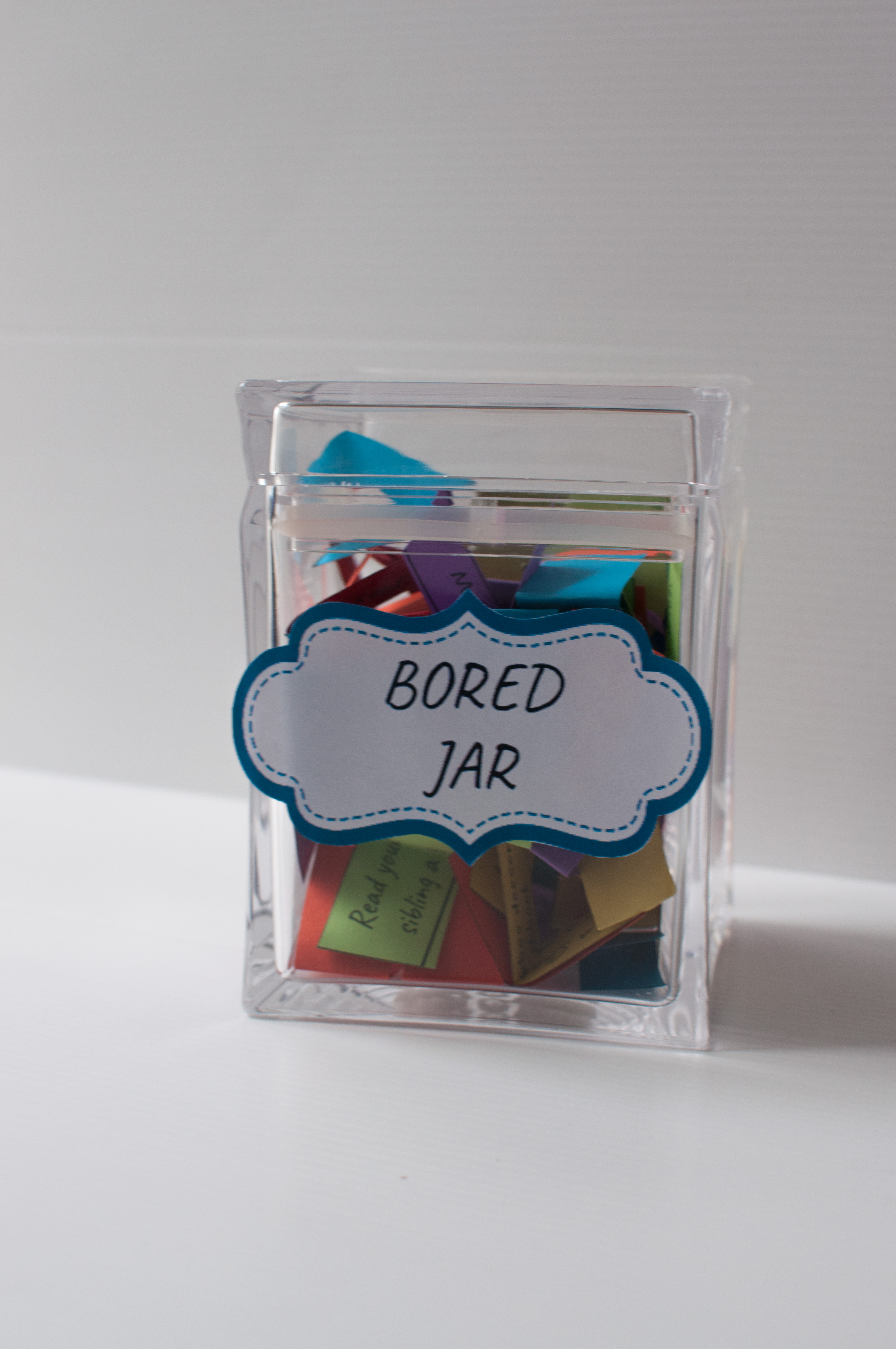 This year I decided to try it again, and I consciously focused on putting things into the bored jar that he could do himself. You know your kids best, so think about what you're putting in—some 8-year olds are capable of baking cookies by themselves while others aren't.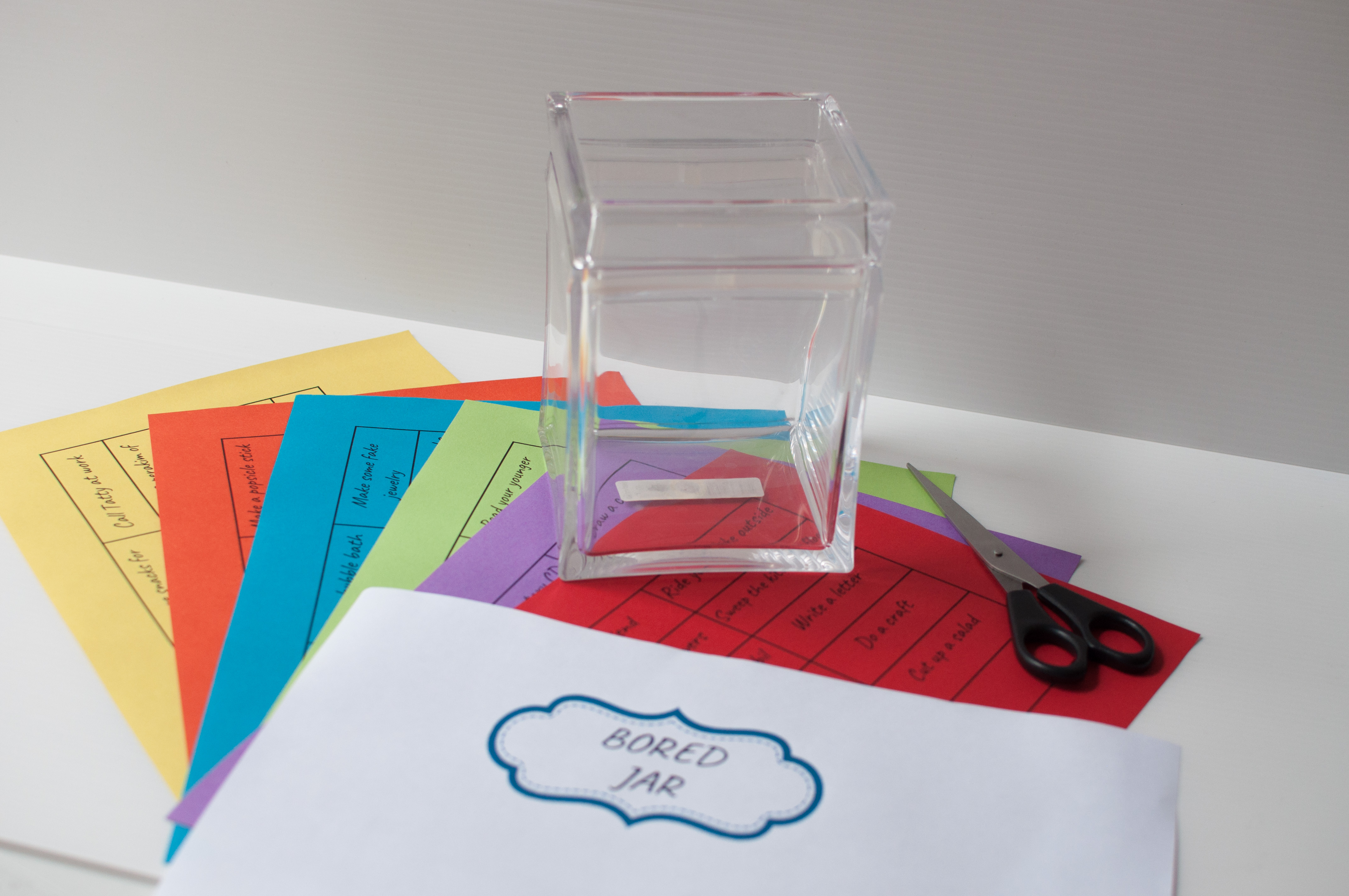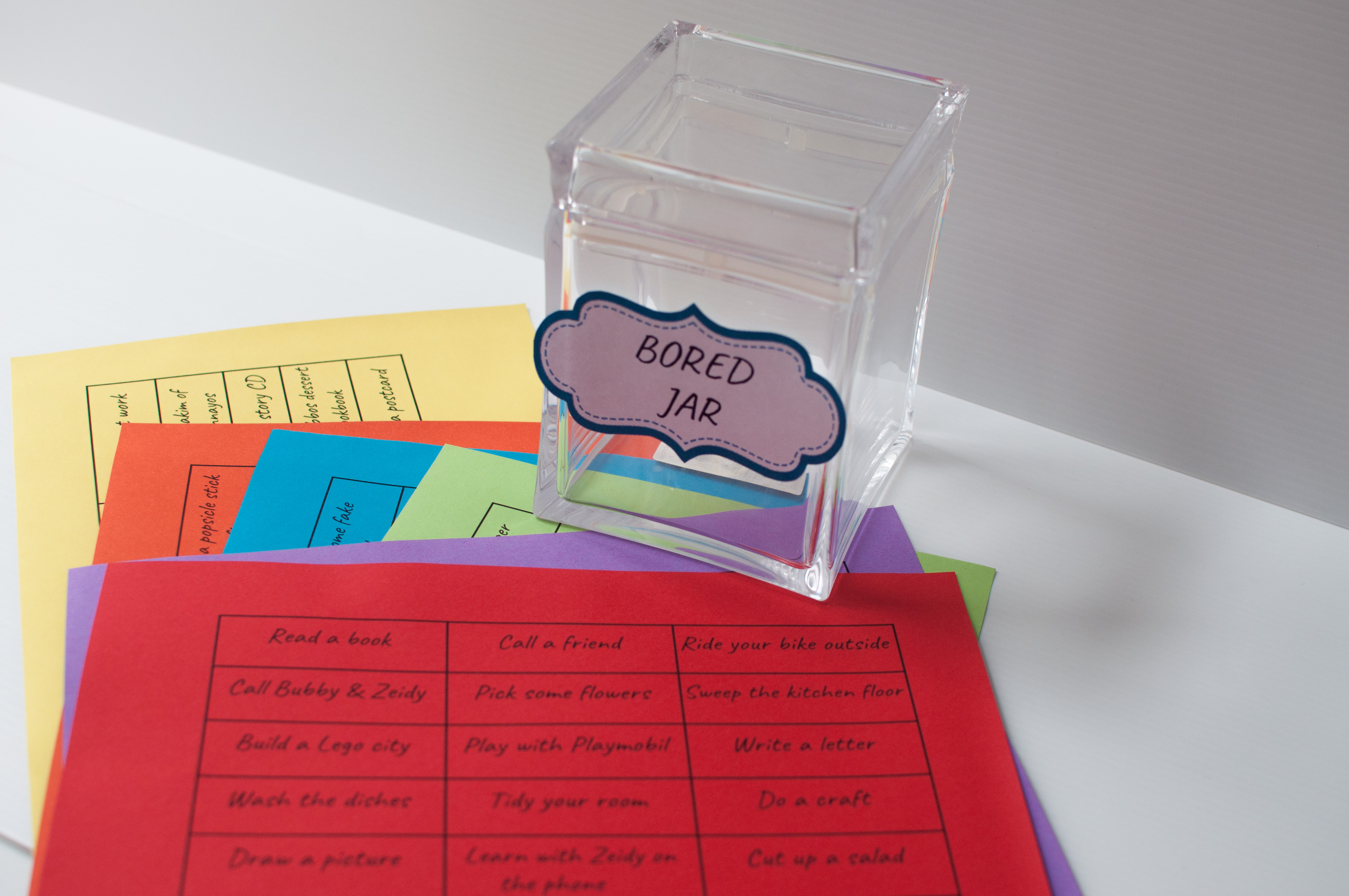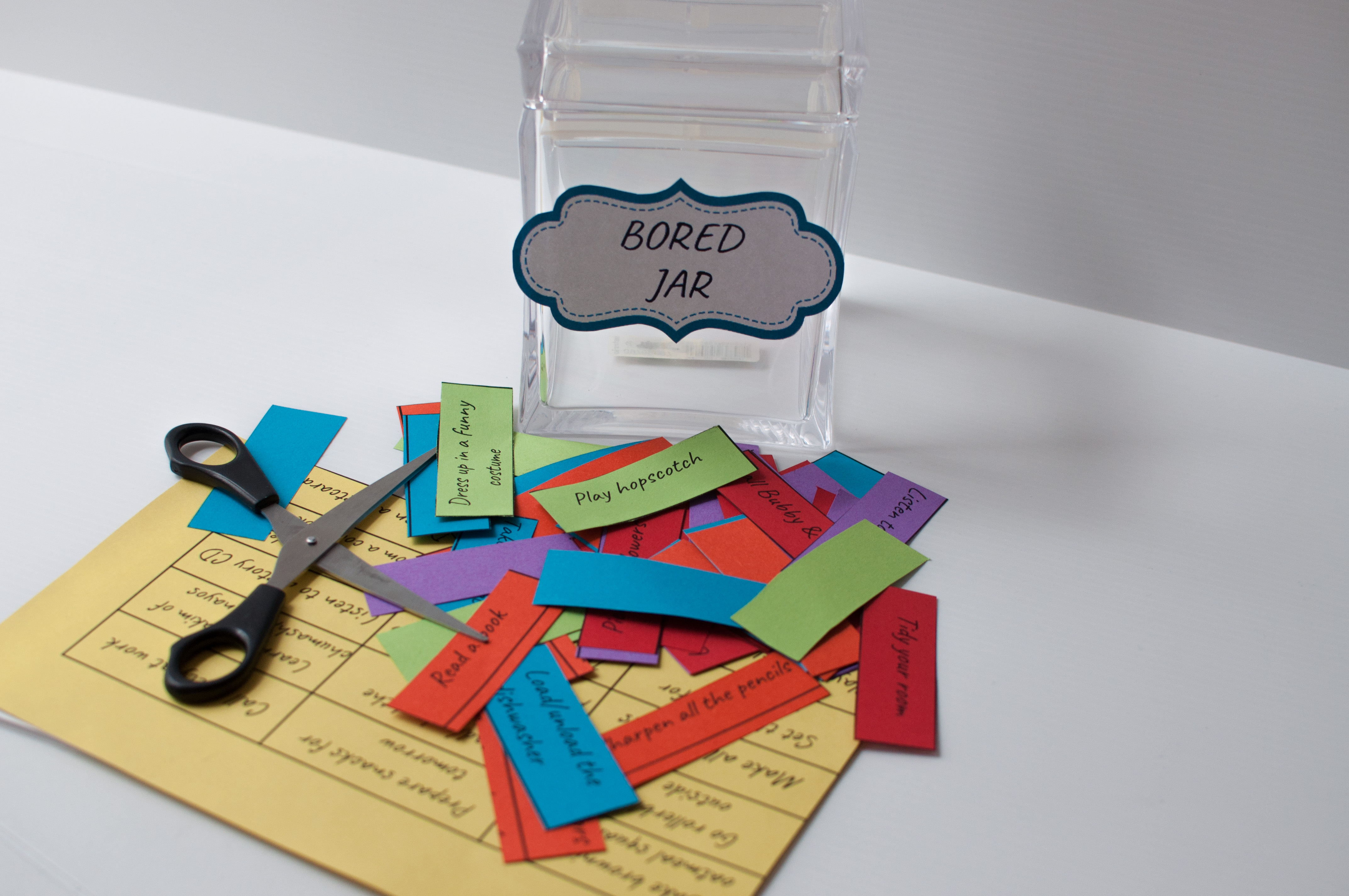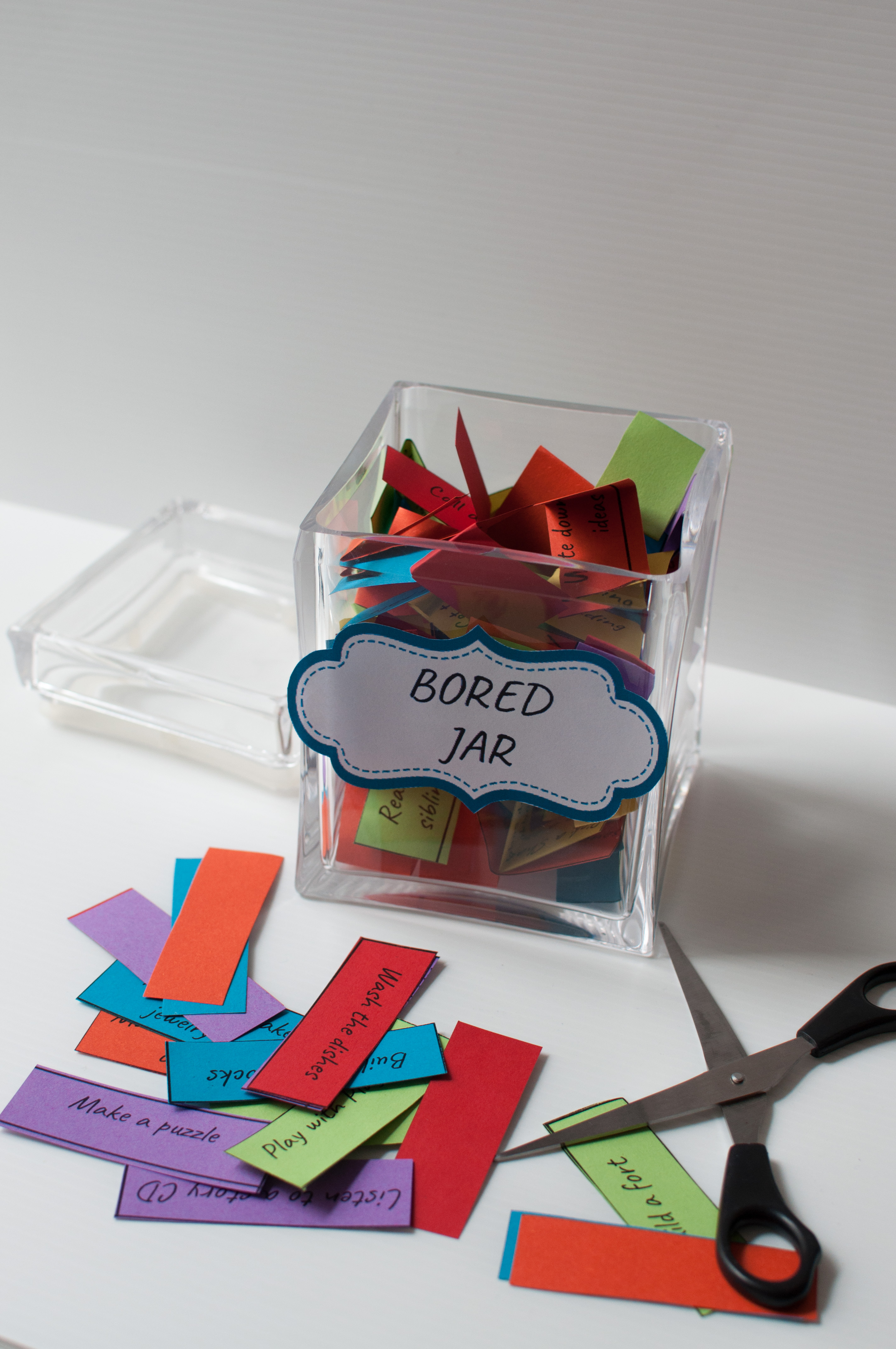 Why a bored jar?
Some of things included are super simple activities, like reading or listening to music; some are even chores. You could ask, "Why go into the trouble of making a bored jar? Why can't I just tell my kid to go read a book?" If your kid is anything like mine, he'll roll his eyes at the book suggestion, or leave the room in a huff if you tell him to sweep the floor if he's bored.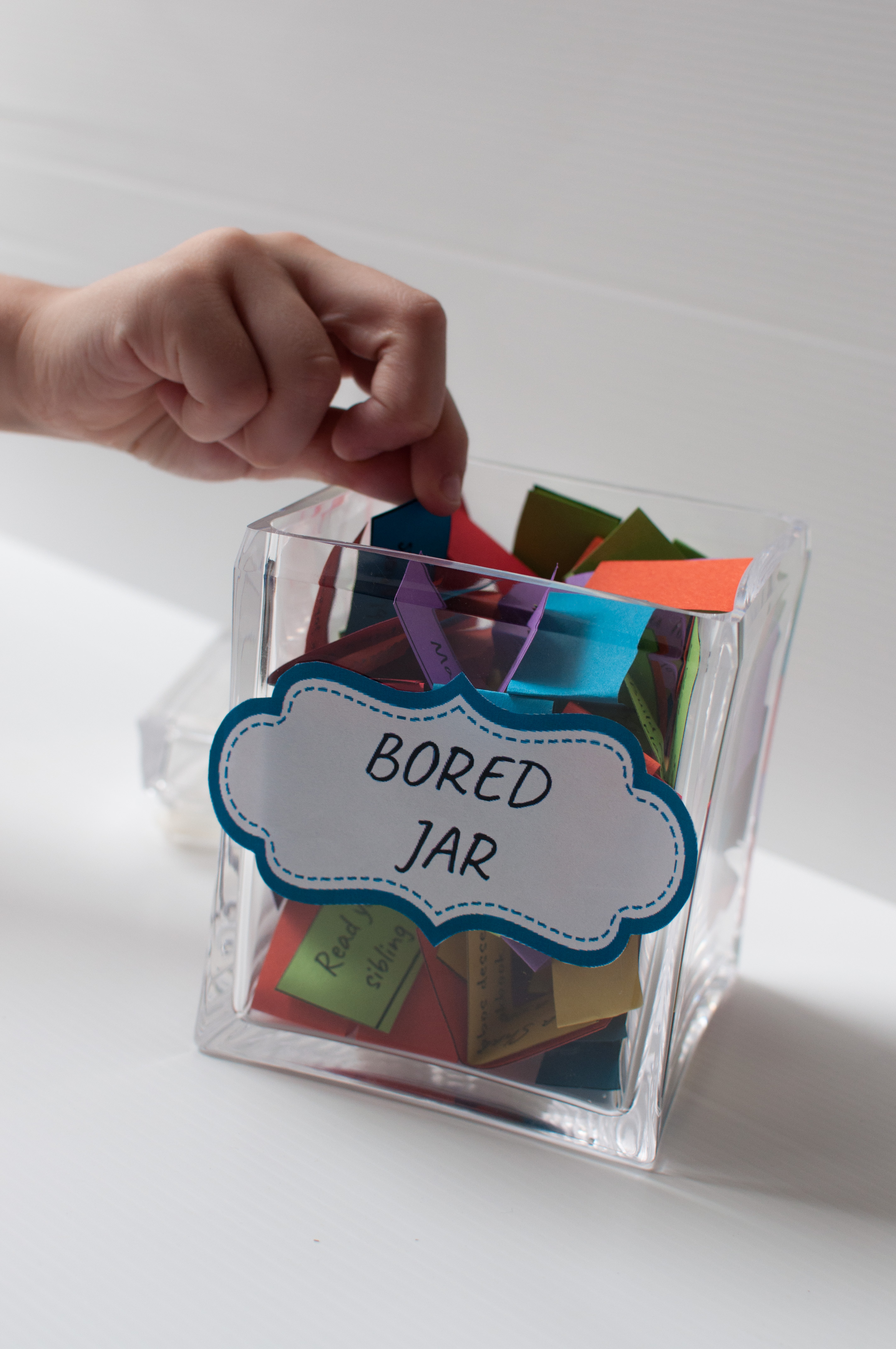 But for some reason, if they pull that same idea out of a jar, it's much more exciting. There's the suspense of what will it be and the hope that it might be something really special. There's also the rule that whatever gets pulled out gets done– whether you like it or not. So they can't pick 10 different cards until they find the one they like.
I included this printable download with a label and loads of ideas; just cut them up and put them into a jar. Be sure to use only those that are appropriate for your kids. Let me know if you come up with any good ideas of your own!