The system that worked for my family's ever-growing collection.
We own a lot of books. A LOT of books. And the collection just keeps growing. Every member of this family spends hours per week lost in the written word. We started a little tradition of taking the kids to the local Judaica store on every erev Yom Tov to choose 2-3 books each. That means when the month of Tishrei is over, there's almost another whole shelf filled with books.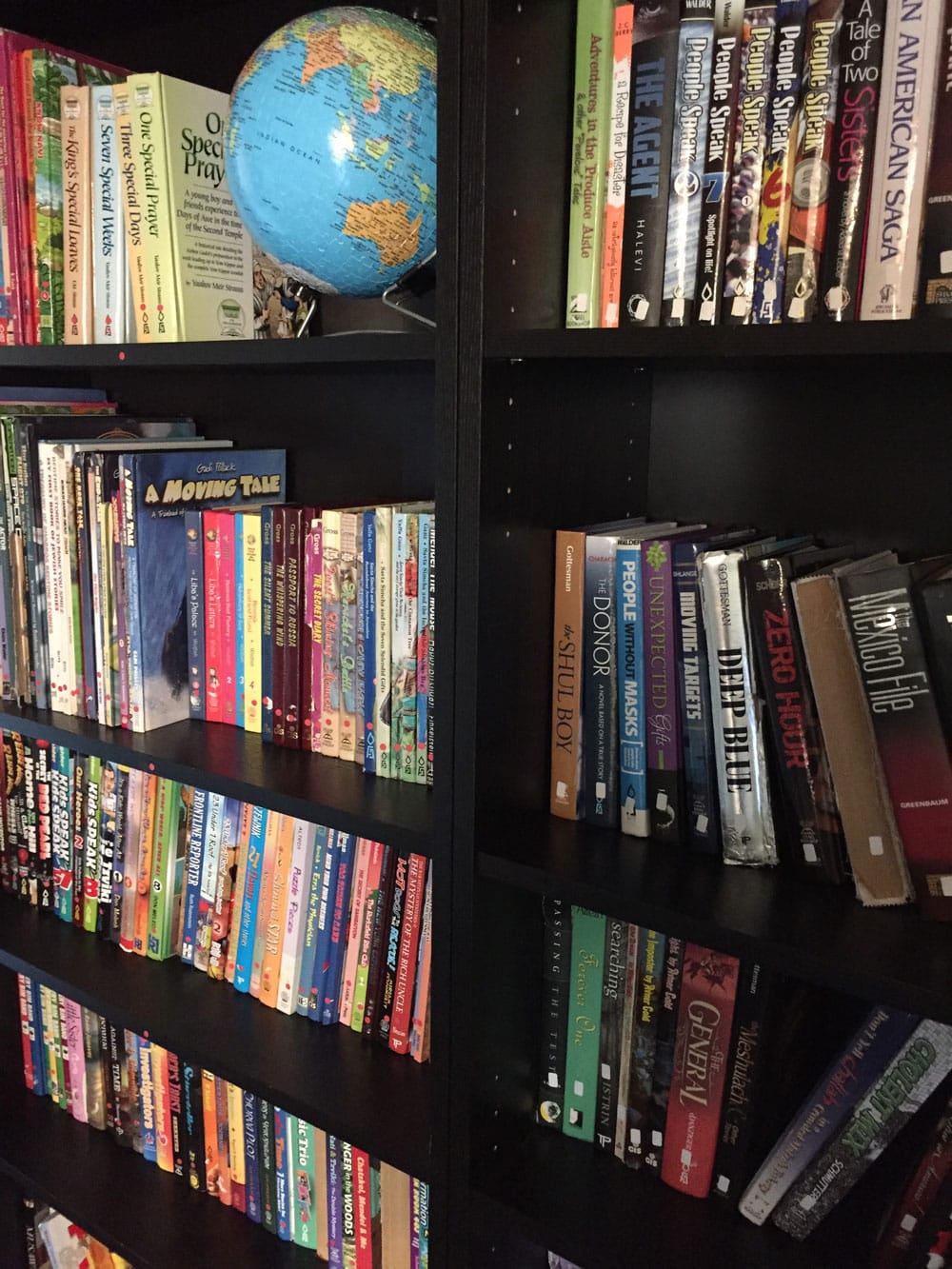 When you have a lot of books, it's much more enjoyable if they are organized in a way that invites you to choose just the right book for your mood. A couple of years ago, my eldest decided to sort and categorize all the books in the house. After finessing the system over the past Pesach bein hazmanim, we finally have a solution to the literary chaos.
He divided the books into six categories:
Fiction

Nonfiction

Children's

Reference

Torah

Secular
Each of these categories has a section in one of our bookcases which is labeled with a specific color. Originally there were more categories, but it didn't work well when defining the sections in the bookcase. We kept running out of space in each section. So far, six categories seem to be flexible enough. You can choose categories that work for your family—I know most kids don't seem to read as many reference books as mine do!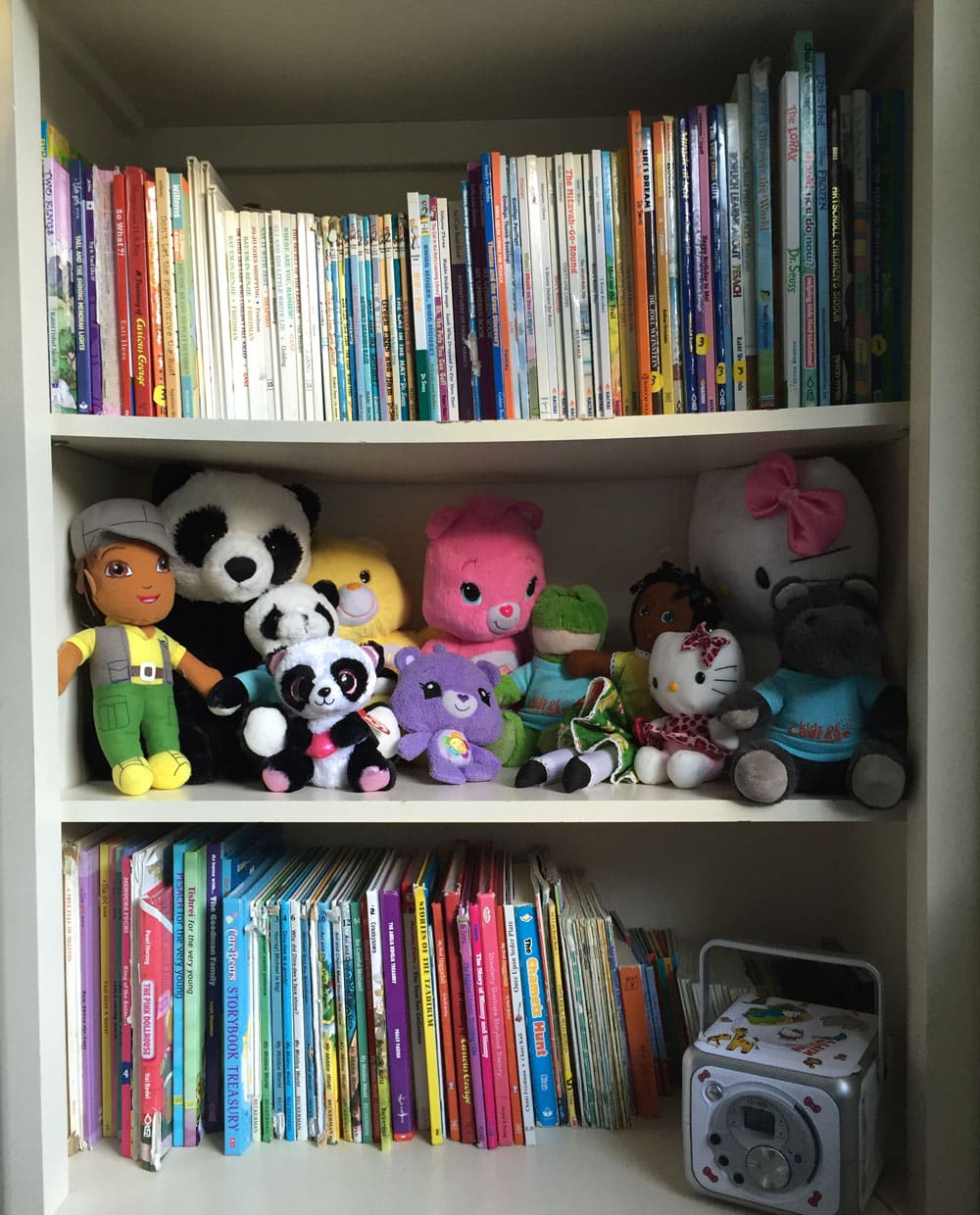 The stickers you choose for labeling are important. In the past, we used regular-sized color coding dot labels but because they often are wider than the spine of the book, they peeled off quite easily. This time around we chose the tiny ones and they work perfectly. The only problem is that there are not enough colors, so we had to mix shapes. Washi tape would also be a good choice, though it is a lot more time consuming to apply when categorizing an existing library.
A small shelf on top of one of the bookcases holds new books which have yet to be categorized. Another shelf on the bottom of the bookcase holds books which were borrowed from the library or from other families. Within each category, books are sorted by series and by size order so they look neat. Picture books are not labeled and are all stored in one bookcase in my little one's room.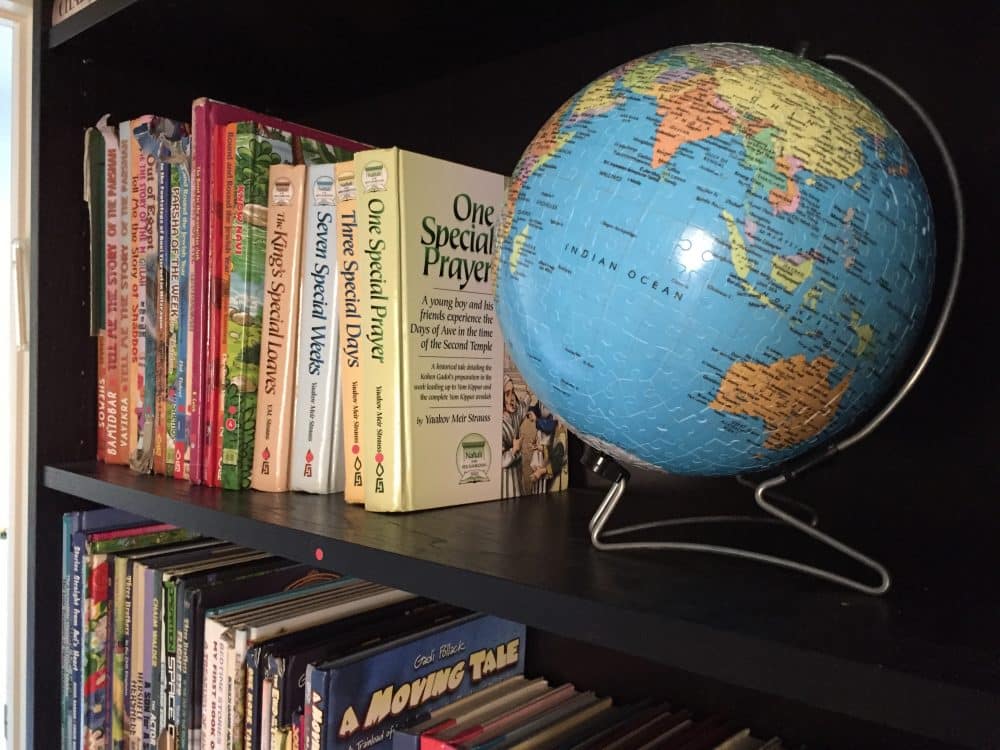 After adding two more sets of bookshelves, I've learned that it's important not to have large empty spaces on the shelves that are waiting to be filled because they'll just collect "stuff." So we filled ours with globes, trophies, a coin collection box, etc. and those can be removed as the shelf space is required.
Now I want to see YOUR bookshelves! Send your pics to esti@betweencarpools.com! And stay tuned for a future post on sorting that LEGO collection!
In the organizing mood? Check out some genius products that will make organizing your closets easier.