Want lots of golden onions and not a pot to clean? You can caramelize them in the oven.
A while back I hosted an online contest; submissions needed to include a great tip related to Pesach, Pesach cleaning, or surviving the season in general. This was the winner! We always hear that, in order to make our Yom Tov easier, we should saute a huge pot of onions and freeze them, pulling out the frozen onions whenever we start preparing a recipe that calls for a sauteed onion.
That has never worked for me. It's also time-consuming!
The technique that has been a lifesaver for me is the ability to caramelize onions in the oven! I know you can do it in a Crock-Pot too (like in this post), but that also means I need to wash a pot. With the oven, if I use a disposable baking pan, I don't have to wash any pot.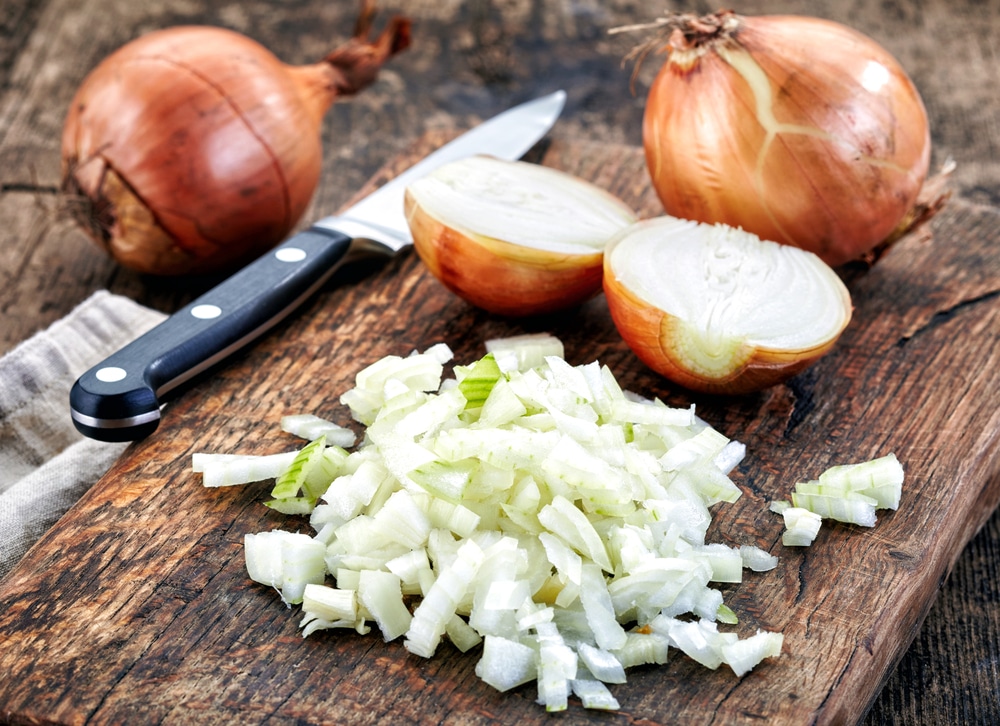 Here's how I do it:
Slice or chop 10-15 large Spanish onions.

In a baking pan, combine with ½ – ¾ cup oil and 2 tablespoons salt.

Mix it all together and cover tightly.

Bake at 350ºF for one hour, then lower temperature to 210ºF for at least 5 more hours.




Check and mix every hour or so. I leave this on 200ºF overnight and just make sure I check on it before going to sleep to make sure there enough liquid so that they don't burn.
I hope you enjoy this tip and smile and think of me every time you pull a portion of onions from the freezer. Chag Sameach
Between Carpools.com's Tips on How to Use Them
Now that you have lots of sauteed onions, you don't only need to save them for when recipes call for one. They're also the shortcut to lots of other great dishes. Here are some ideas.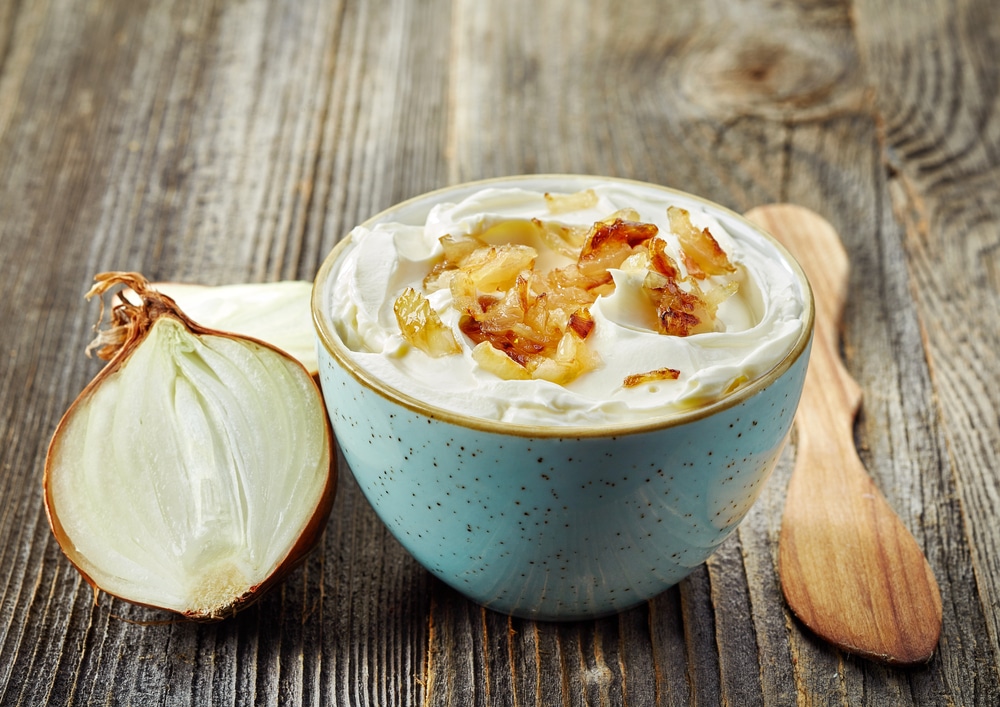 *Make an onion dip. Blend together with mayo, salt, and pepper.
*Make onion crackers. Place the sauteed onions on top of homemade Pesach crackers before baking.
*Make mini sliders. Blend onions well (optional, you can also blend in some fresh parsley with the onions) and mix with ground beef, salt, and pepper. Form into small patties (you can freeze at this point). Grill in a grill pan or sauté pan, flipping halfway through.
*Make a great roast or chicken pieces. Season meat or chicken with your favorite seasoning. Layer lots of sauteed onions on top. Cover well and bake chicken for 2 hours or roast for 3-4 hours.
*Make potatoes. Cut potatoes into wedges or use mini potatoes. Toss with sautéed onions and seasoning. Roast until crispy.