Love our coloring pages? You'll find this Pesach door hanger super useful. Let your kids color and cut one out for every room! No chametz here!
Stuck at home today? Want to get a start on Pesach cleaning? As you clean, let the kids color this Pesach door hanger (it might prevent them from making additional messes). Hang them up on each doorknob as a reminder that this room is chametz-free! That's especially necessary this week, when there's still lots of Purim nosh around. Download these door hangers for free and print them out on white cardstock.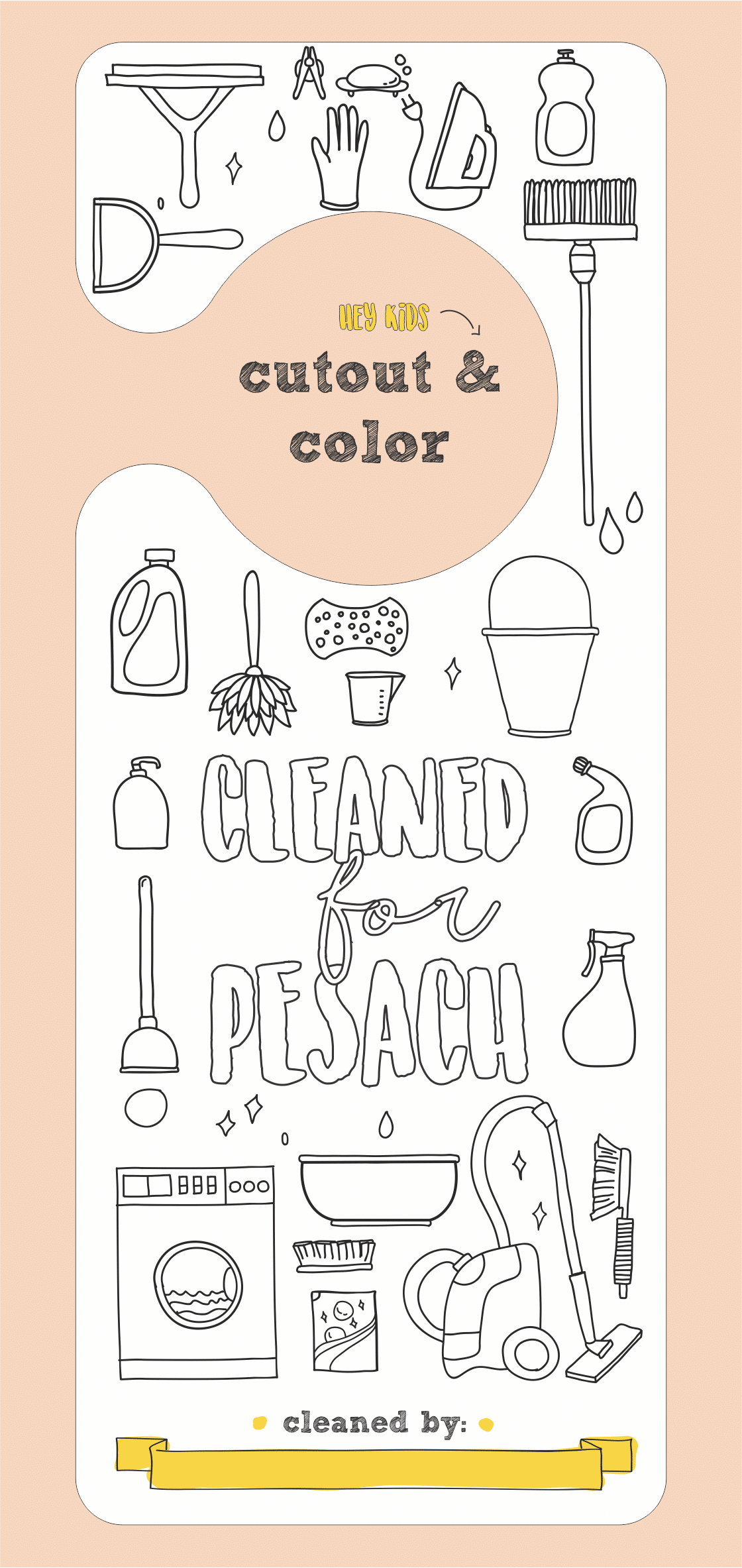 Original appeared in Ohr Naava's Brooklyn Market Book.