You may have tried these meat-filled and wrapped dates in a restaurant and thought: this is really gourmet. But perhaps you didn't imagine just how easy peasy they are to recreate.

Most of the time that I eat out at restaurants, I don't come home with much inspiration. But then there's the unique times where a place is really special and I come home with a list of items that I want to recreate.
And so it was when I visited Asiatiko in Miami and had their Turkey-Wrapped Dates. This was something new: sweet and smokey, crispy and soft. It was the perfect full-of-unique-flavor little appetizer. It wasn't until I came home and began to research that I learned just how easy they are to make. And that's not the only thing.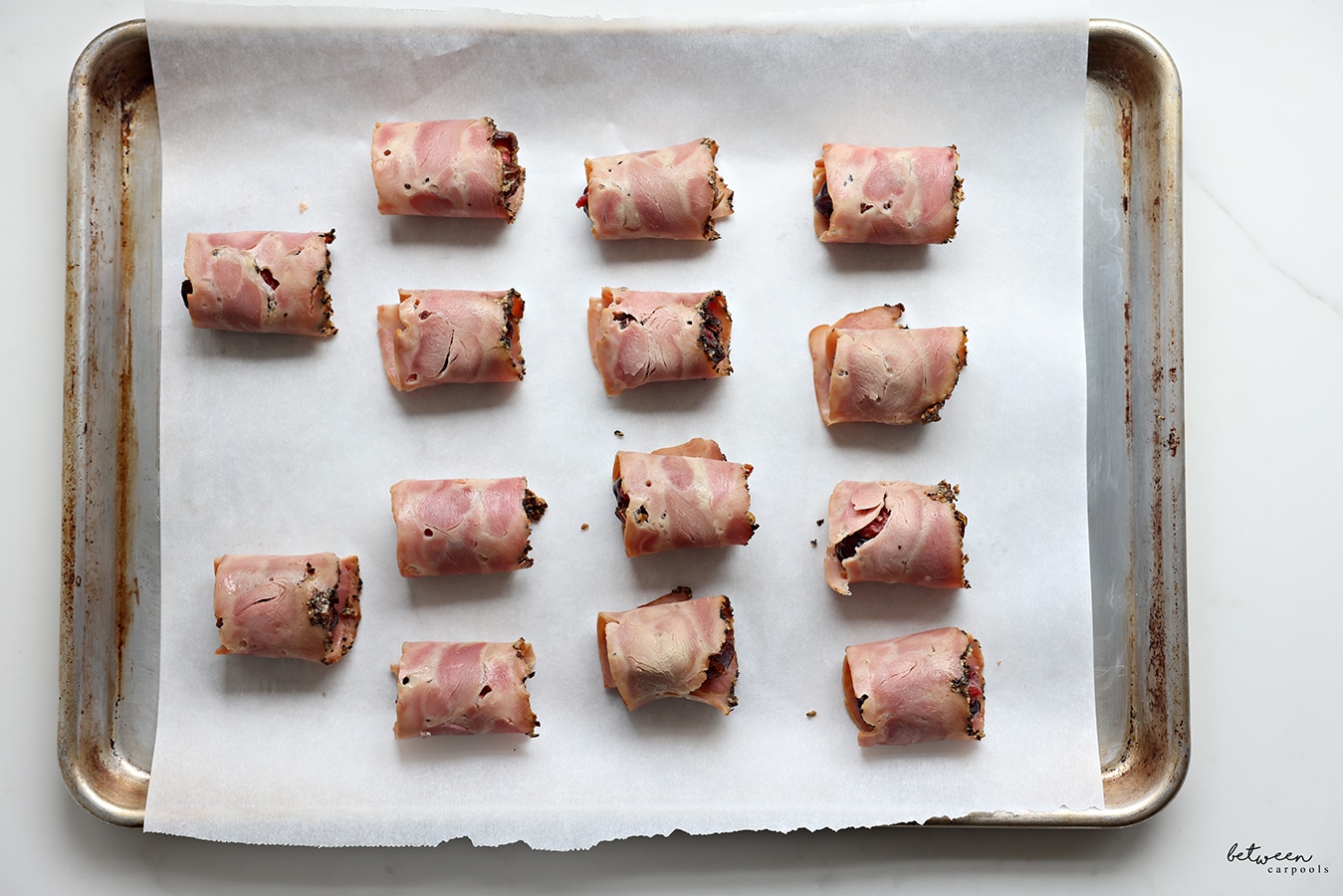 These dates are the ultimate make ahead item. Listen to this: You can assemble them and freeze raw and bake fresh, if you like. Or you can bake completely and freeze and let them just come to room temperature (when I'm serving them at Shabbos lunch, I put them near the Crock-Pot but not on the Crock-Pot). You can even refreeze them and nothing will happen. They're just so versatile.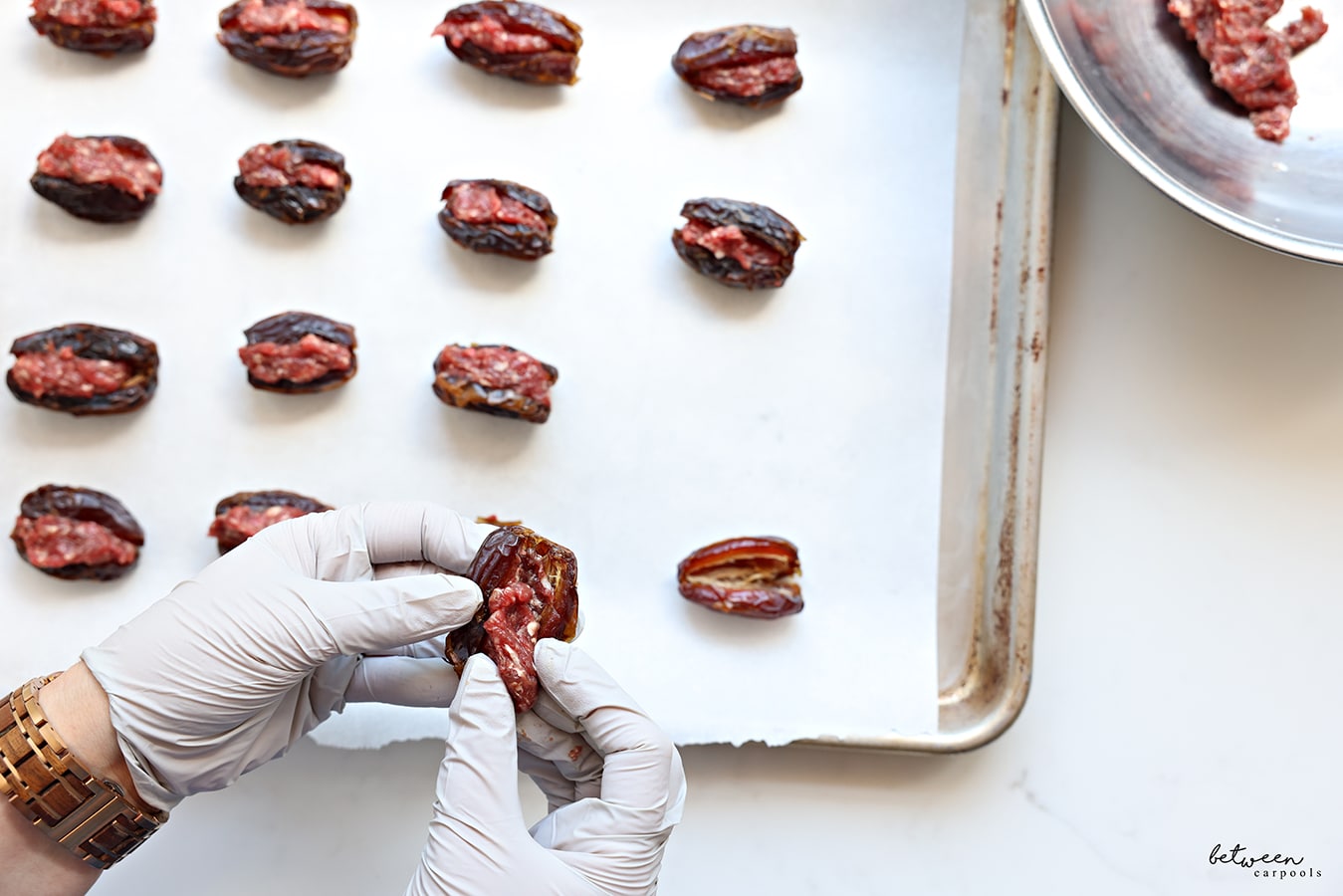 It doesn't really matter how you spice the meat in the middle–I like salt and allspice, but feel free to swap if you want a different flavor profile. Ground beef, lamb, veal–it's all fine. Also–I like to use turkey pastrami because it has that smokey flavor. But if you want to use pastrami or another deli, it will likely work just as well.
It's so simple. Just stuff the date with a bit of seasoned meat and wrap it in ½ a deli strip.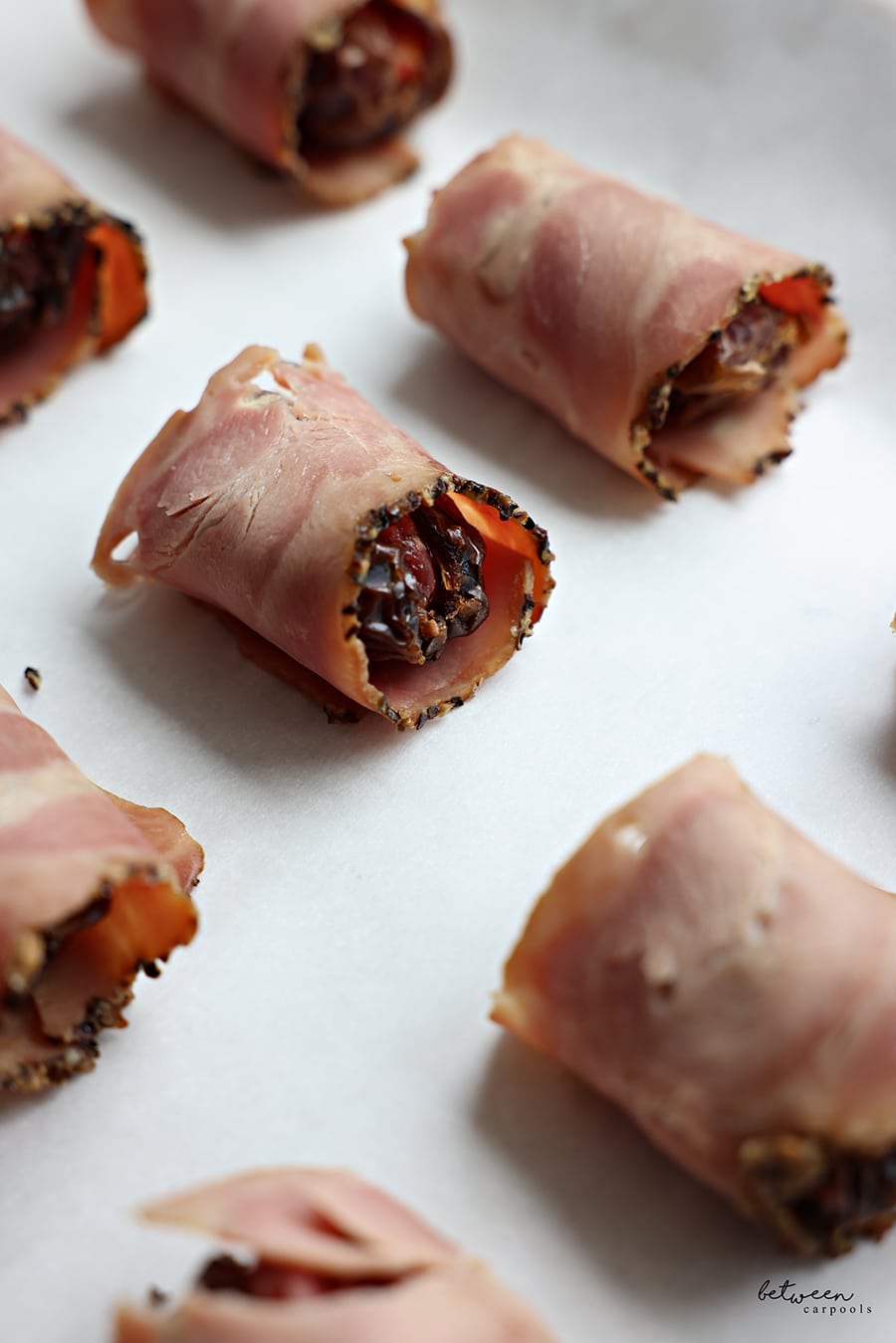 This works best with the deli strips sold in vacuum sealed packaging, but will also work fine with the circles, cut in half (it's just a bit harder to wrap, but is fine once baked).
People will grab this and say, "What are these? How did you make this?" They will be intrigued. And they'll think you're a major gourmet cook when all you did was put together three ingredients.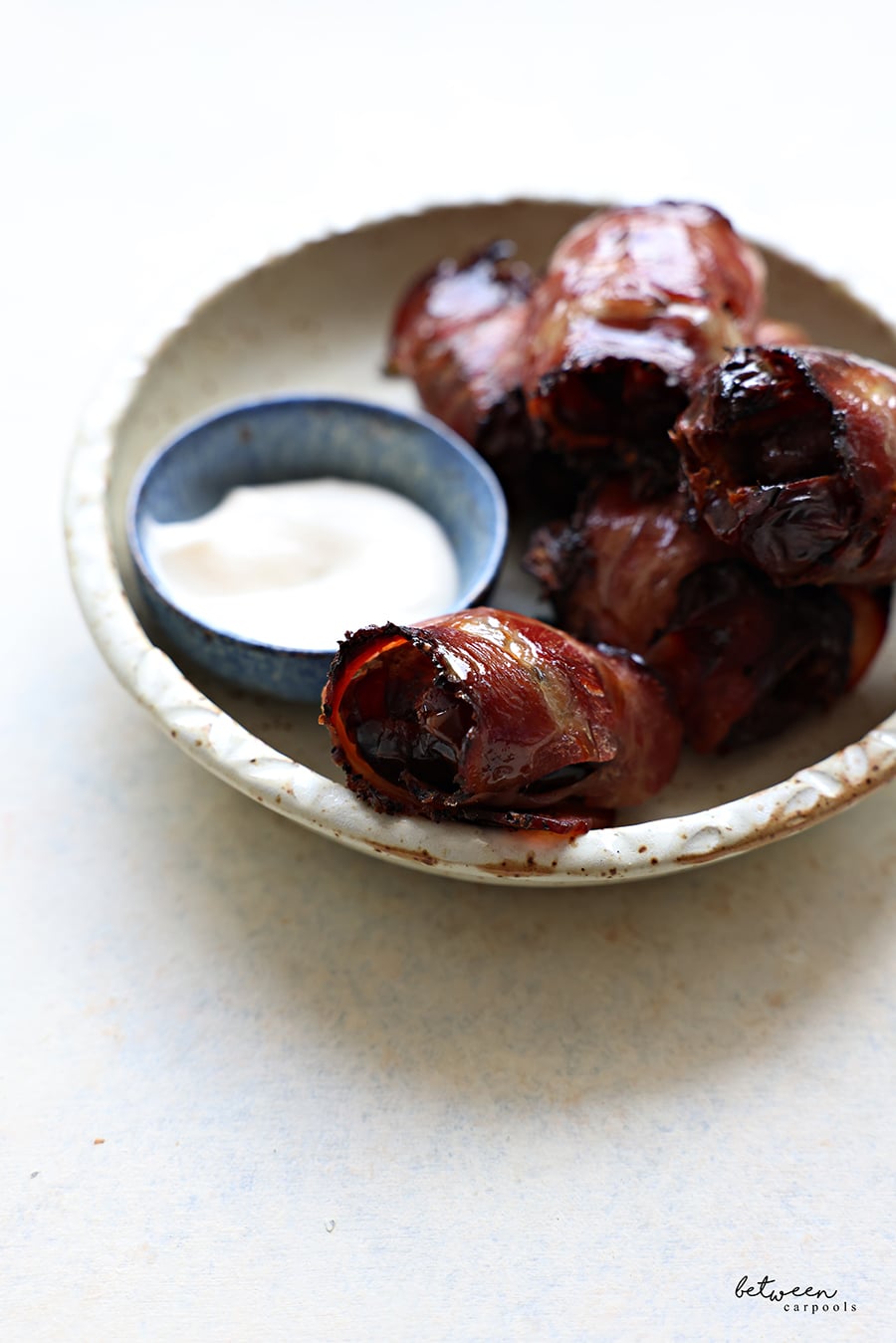 Serve them with a dip (not even necessary, but a truffle dip is nice), or if you want to line them up on a platter, a sprig of rosemary is the perfect green addition to dress up the plate.

Turkey Wrapped Dates
Ingredients
16 medjool dates
¼ lb ground lamb or beef
Salt and allspice (ok to substitute allspice)
9 oz turkey pastrami (long, thin strips)
Oil or cooking spray, for brushing/spraying
For serving:
Truffle oil or truffle mayo (totally optional)
Instructions
Preheat oven to 425⁰F.
Open dates and remove pit (and check).
Season meat with salt and allspice. Stuff a little bit inside each date.
Wrap each date in ½ slice of turkey pastrami. Place on lined or greased baking sheet. Spray dates with nonstick cooking spray.
Bake for 20 minutes, until turkey is very crisp. (Taste them!)
If desired, drizzle with truffle oil or truffle mayo before serving.
FOR EXCLUSIVE CONTENT AND A PEEK BEHIND THE SCENES, MAKE SURE TO JOIN OUR WHATSAPP STATUS HERE. JOIN OUR WHATSAPP GROUP AND WE'LL LET YOU KNOW WHEN A NEW POST IS UP!