Also, quite possibly, the most delicious ribs you've ever made too.
This is the type of recipe that you pop into the oven and forget about only to be reminded by the incredibly delicious aroma that will inevitably fill your house. These ribs are YUM!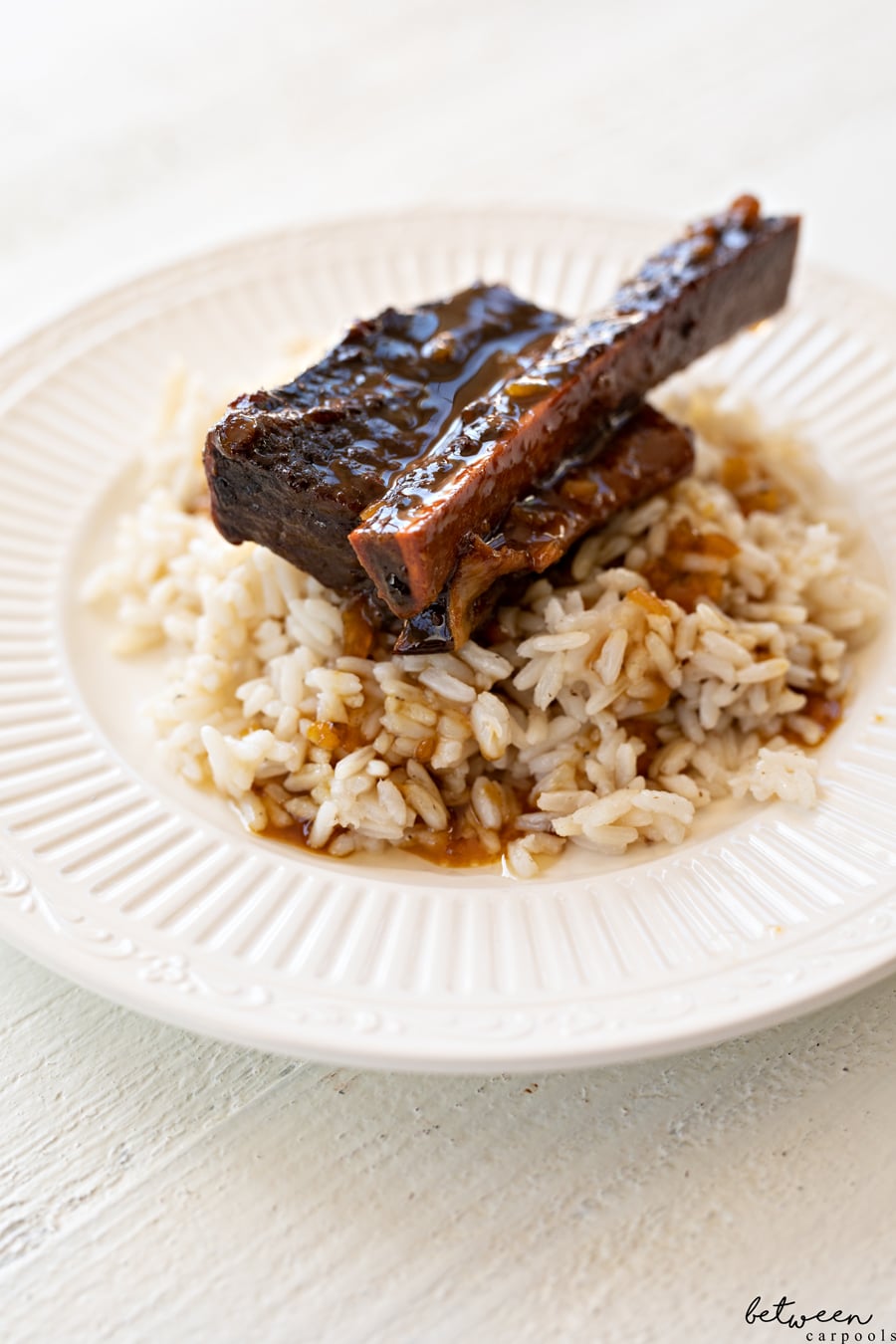 This is the type of recipe that you will prepare again and again.
Also, this is the type of recipe that is elegant enough to serve Yom Tov and nobody needs to know how ridiculously easy that was.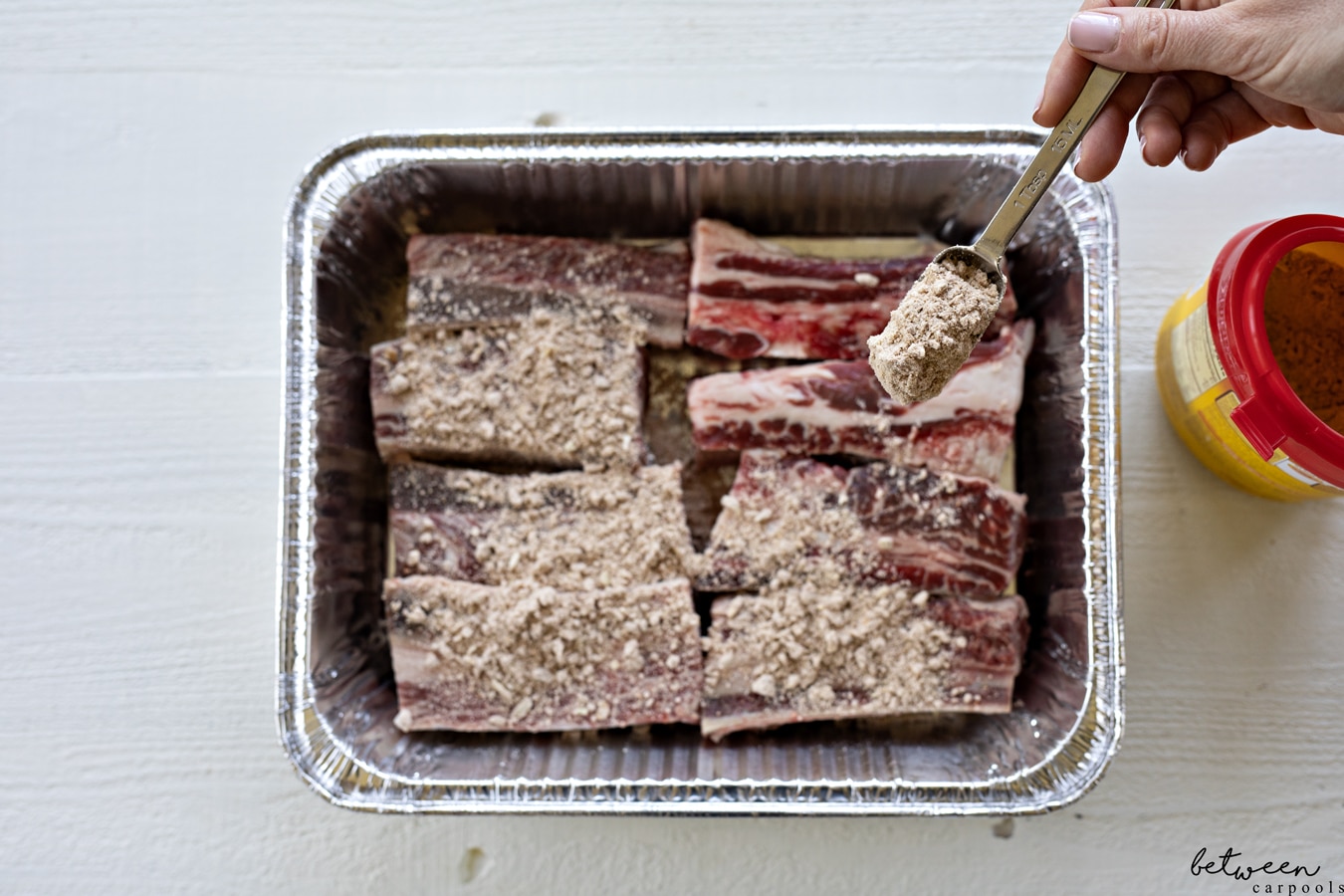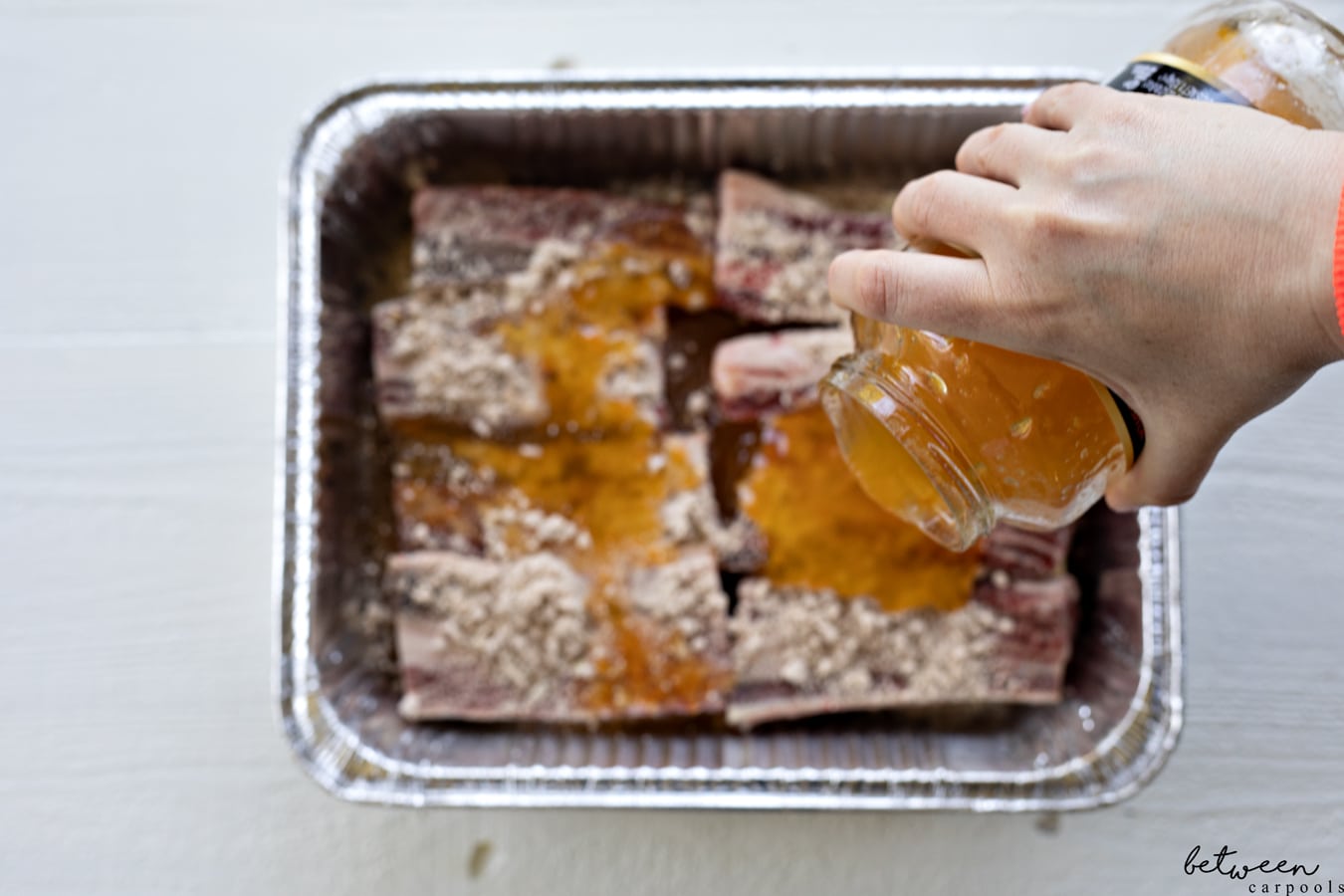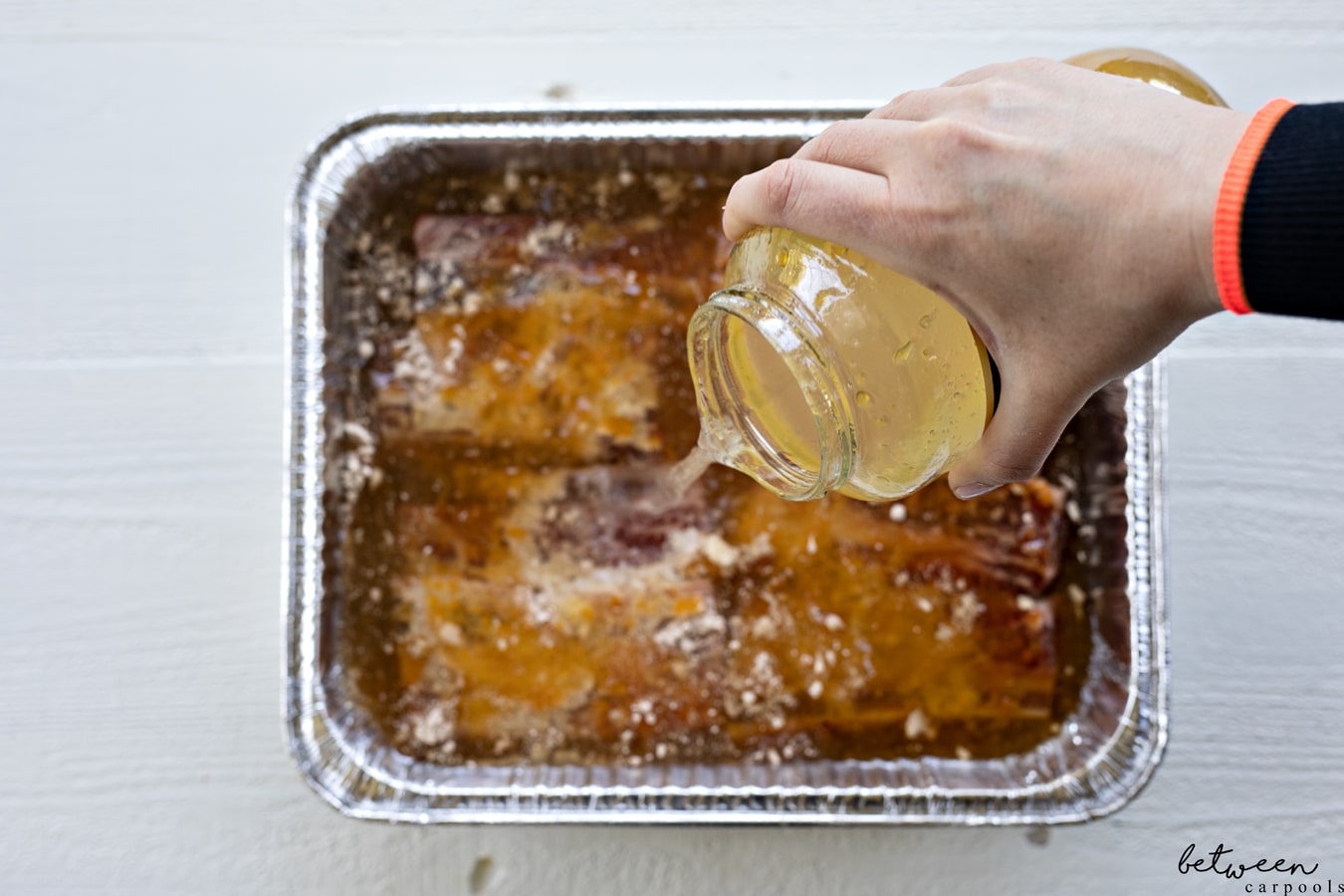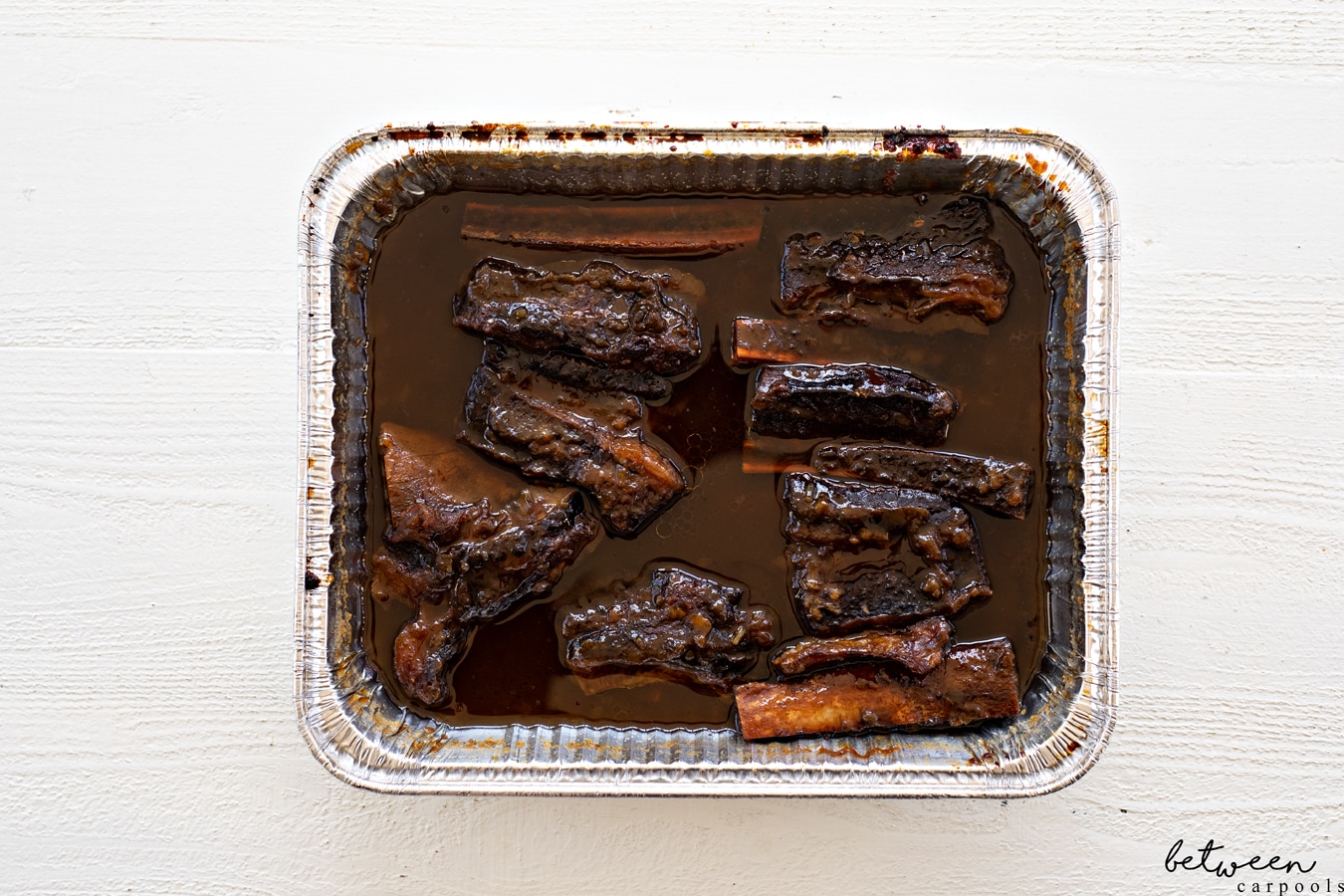 Ridiculously Easy 9x13 Spare Ribs
Ingredients
3 pounds spare ribs (can also use flanken, but spares do plate prettier)
4 tablespoons onion soup mix
1 (40-ounce) jar of sweet and sour duck sauce
½ of the empty jar filled with water
Instructions
Preheat oven to 300⁰F. Place the ribs inside a 9x13 pan, side by side, not overlapping.
Sprinkle with onion soup mix.
Cover with the duck sauce, then the water (use the empty jar to measure out the water).
Cover tightly and bake for 6-8 hours or even overnight.
The meat is ready to be served. I like to let it cool and then refrigerate overnight so that I can remove the fat before rewarming and serving. But that's optional.
Meat freezes well and rewarms well.