One project can be fun for kids of all ages!
Looking to entertain your preschoolers/toddlers at the same time as your older kids? This collaborative project will be fun for both!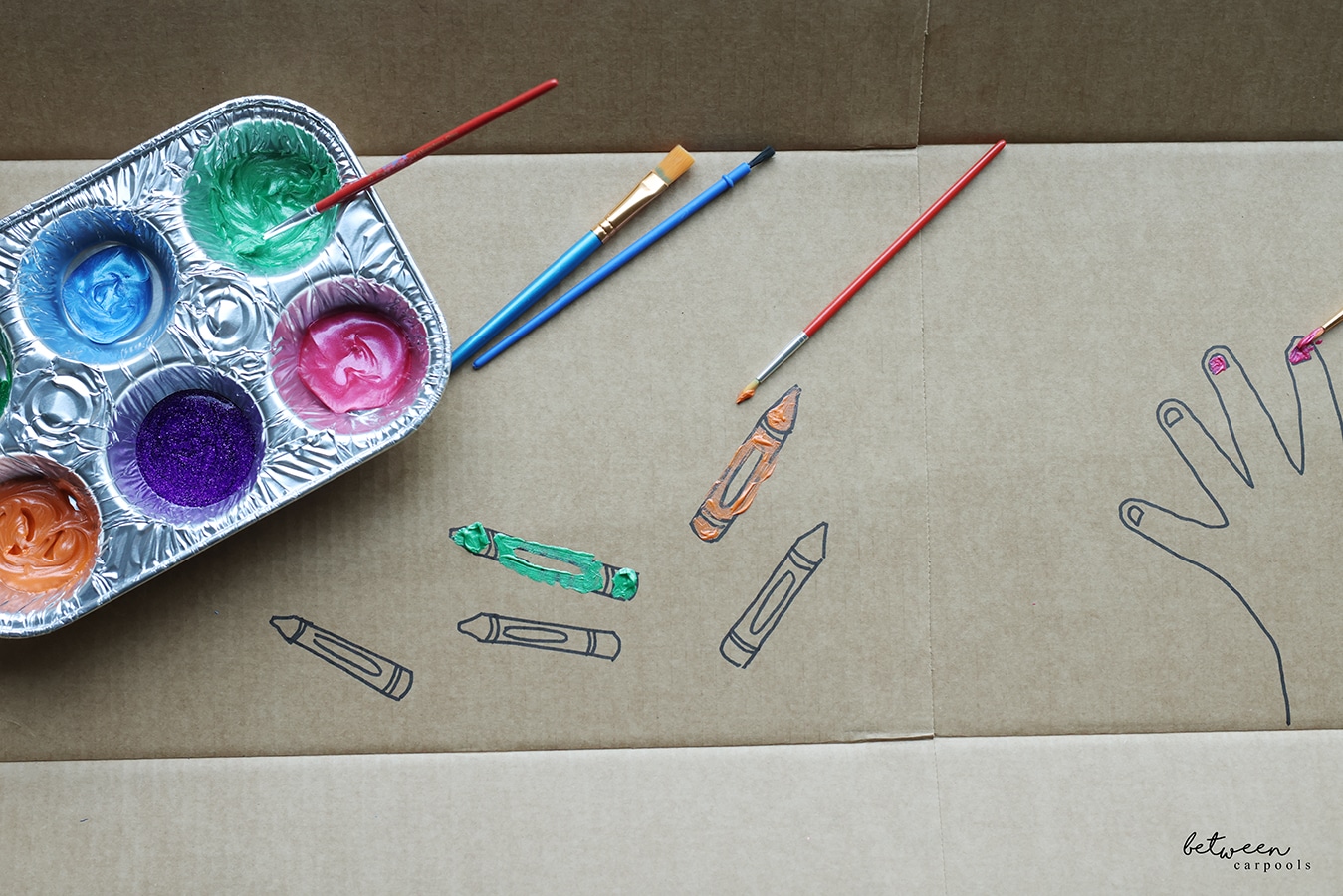 Collect some empty cardboard boxes and break them down to flat pieces. (Don't have any boxes? Is there such a thing? You can use a

roll of butcher paper like this one 

instead.)

You'll also need a marker. (We used a sharpie and then our hand model had outlined hands for the next couple of days, so maybe use a washable marker, k?)

Then you'll need a muffin tin (stick with disposable for easiest cleanup) or an ice cube tray,

some 

washable paints 

and

paintbrushes.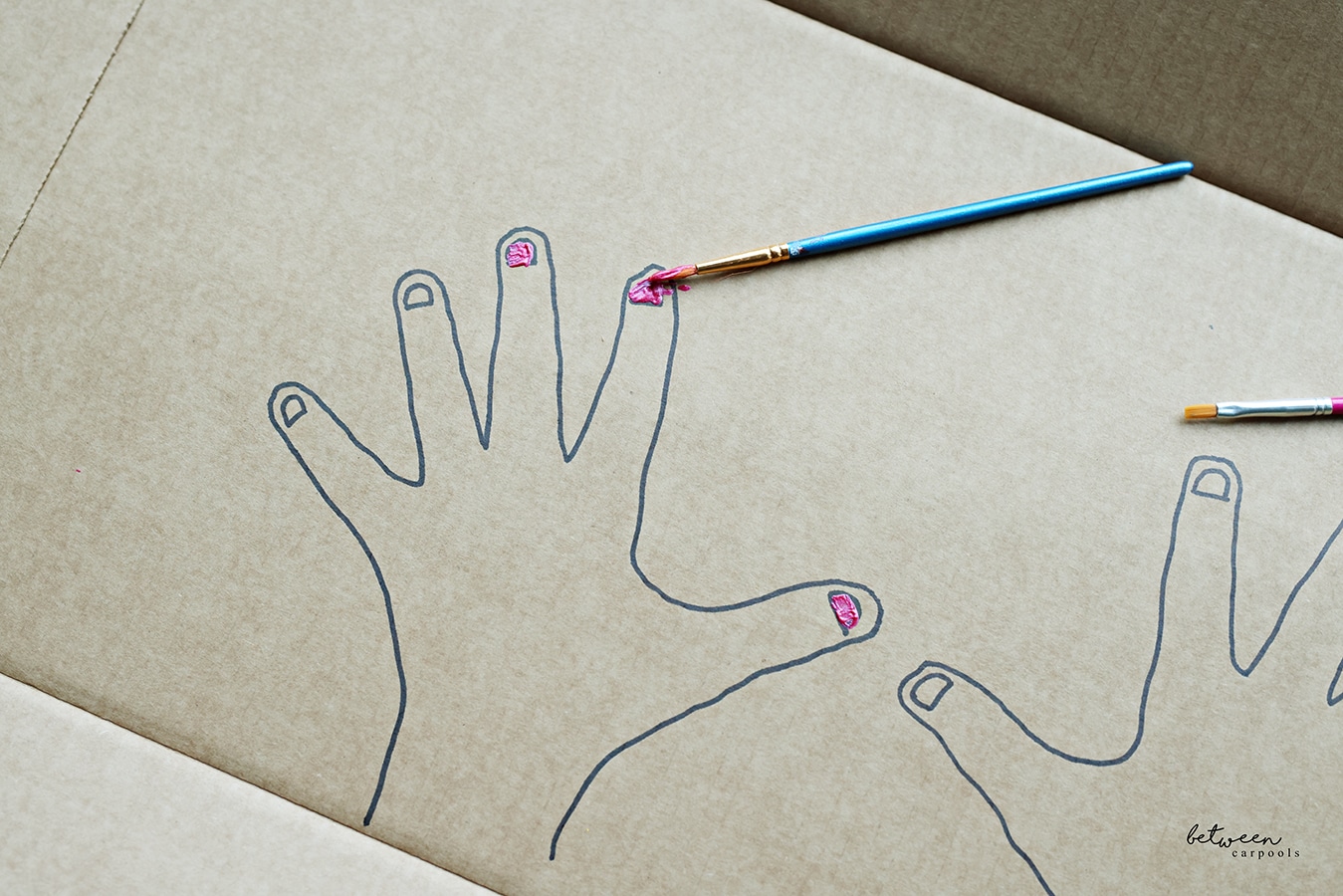 Have the older child trace the little one's hands on the cardboard. Now the little one can give herself a "manicure" with the paints! Maybe even add a bit of jewelry…
They can also make any simple picture that can be colored in easily – crayons, a house, some flowers, random shapes – as long as it's more of an outline than a detailed picture, it works!
They can also get creative with the shape of the box. A long box like the one in the picture here would be great for a city skyline or a garden. A giant box could even hold the outline of a toddler! (Are morahs still doing that in preschool these days? I think my 10-year-old would still enjoy that! Might need to get the giant butcher paper roll for her and a couple of friends…)
Get some good old fashioned creativity going and all the kids will have a great time hanging out together!
FOR EXCLUSIVE CONTENT AND A PEEK BEHIND THE SCENES, MAKE SURE TO JOIN OUR WHATSAPP STATUS HERE.