Eventually they'll have to do it. We broke it down to their specific wardrobe.
There comes a time in almost every yeshiva bochur's life where he becomes responsible for cleaning his own clothing. Realistically, they're not getting too fussy over it. We made it as simple as possible for them to follow the "laundry rules" by focusing on the clothes they wear all the time.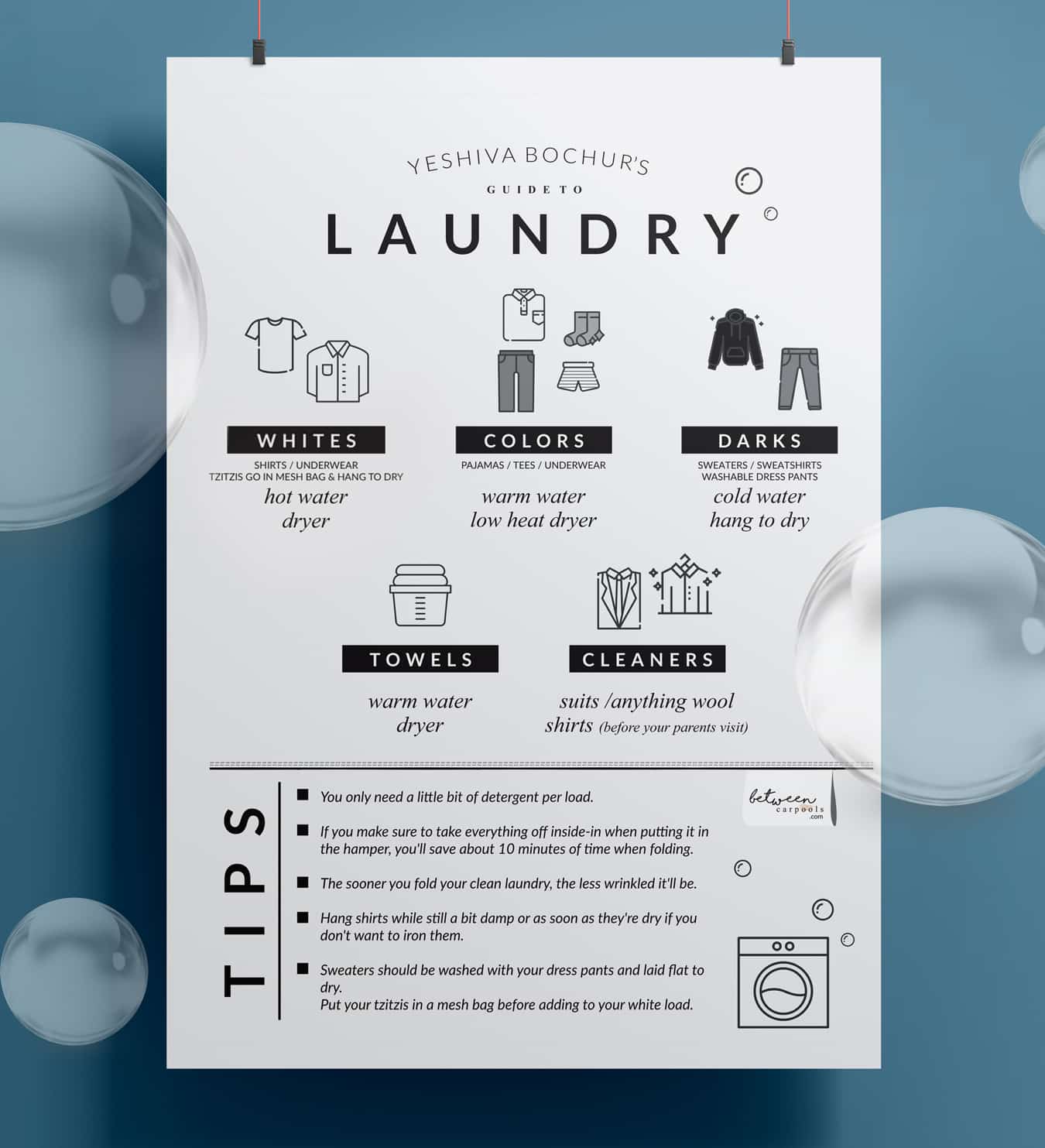 CLICK HERE TO DOWNLOAD
And click here for our post on what to pack when going to yeshiva out of town.


FOR EXCLUSIVE CONTENT AND A PEEK BEHIND THE SCENES, MAKE SURE TO JOIN OUR WHATSAPP STATUS HERE.