Move over salmon: Branzino is the new fish to serve.
When we were preparing our Shavuos content, the only thing missing from the list was a new fish option. Leah doesn't eat fish, so Victoria tested a few ideas but wasn't fully satisfied with any of them. 
Meanwhile, I had a photoshoot for The Fishing Line here in Lakewood. They sent over lots of prepared fish options that they offer for Shavuos and this one just struck me as the answer to our search.
Light, colorful and summery, this grilled branzino makes a great addition to your Shavuos menu or a nice summer dinner.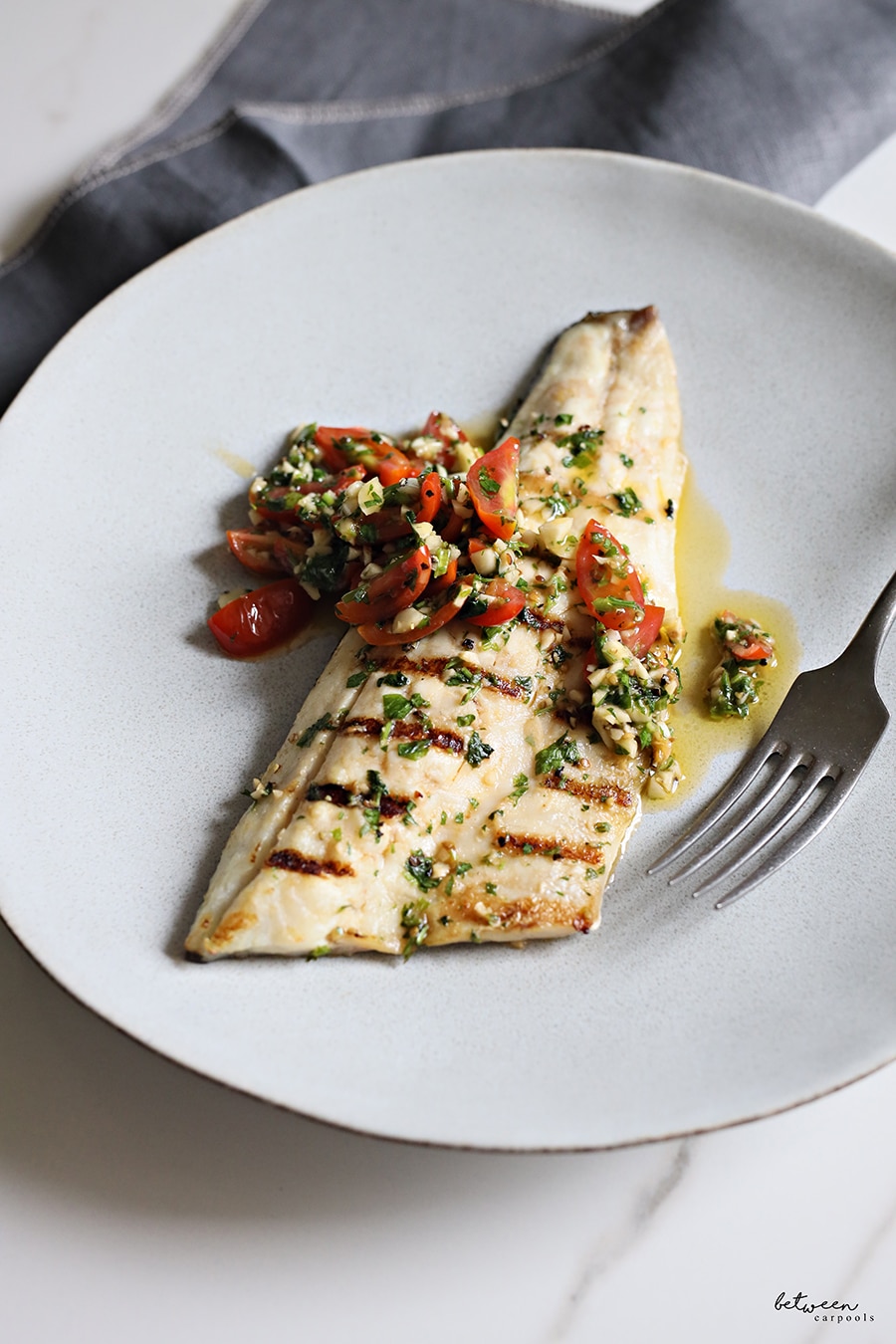 I reached out to the chef at The Fishing Line and he graciously shared the recipe with all of you. So if you order your fish from them, make sure to say thanks!

Grilled Branzino With Tomato Garnish
Ingredients
4 branzino fillets
Salt and coarse black pepper, for sprinkling
Olive oil
Tomato Salsa:
3 cups cherry tomatoes, quarterd
4 garlic cloves, coarsely chopped
¼ cup fresh cilantro (not packed), chopped
¼ cup fresh parsley (not packed), chopped (you can use all parsley if you prefer)
2-3 tablespoons olive oil
Juice of 1 lemon
salt and pepper to taste
Instructions
Preheat a grill or grill pan. Season the branzino with the olive oil, salt, pepper. Grill skin-side down until cooked through, about 4 to 6 minutes per fillet, depending upon size.
Combine all tomato salsa ingredients. Serve over fish.