Best Kugel Tips + Kugel Recipe + Two Ways to Prepare an Overnight Kugel
There is nothing in the world like a good piece of fresh potato kugel. It seems like everyone has "their" secret tricks to making their best potato kugel the best. Those tips might include techniques like heating the oil, grating by hand, grating the onion in between grating the potatoes, or mixing the eggs first before adding the potato. I've tried them all, and I really think that none of it really matters. The thing that makes a good potato kugel is 1. The type of potatoes you use and 2. the food processor/grater you use.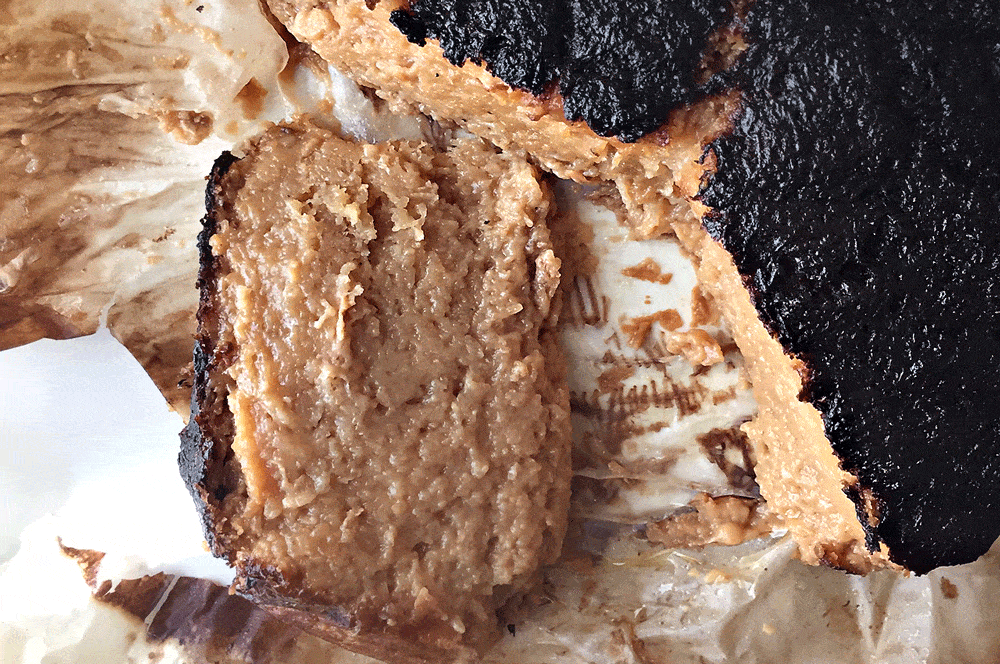 Choosing Your Potatoes
For a potato kugel with the creamiest texture, you need to use golden potatoes. Watch out for potatoes that are green-tinged, using them results in a kugel with a bitter aftertaste. (Green-tinged potatoes are usually a result of exposure to light, which increases alkaloid levels. This is generally not harmful in low amounts, though it can make the potatoes taste bitter.) Peel away all the green skin and surface layers of the potatoes, but if the greening is very deep the potato will taste noticeably bitter and should be discarded. You can quickly look into the bag of potatoes before you buy them. You may also want to smell the potatoes; they shouldn't smell rotten. If you come across a potato in the supermarket that looks fine but smells wrong, don't purchase it.
Once you bring your potatoes home, keep them out of the refrigerator to keep their natural starches from turning to sugar, or you'll be left with a sweet, gritty potato.
If you don't come across golden potatoes, you can use starchier potatoes such as Idaho or Russet, however, then you'll need to add another egg, or a little more oil to achieve that creamier texture.
Choosing Your Grater/Processor
While some prefer the old-fashioned cross-woven steel wires potato grater, I find that it produces a slightly piecey texture, and rather use a grater that has very small holes that produce a fine grate like the smaller holes on the sides of a grater like this one. When using a food processor (highly recommended), I prefer the Braun. Use the "kugel blade" (CombiMax Grating Insert 7000-488) on number 8 speed.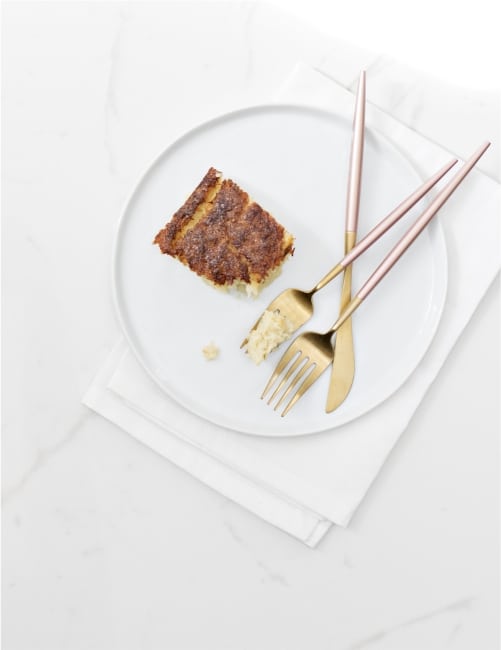 The Recipe
The basic recipe for the perfect kugel you can find in this post.
How to Make a Basic Potato Kugel into an Overnight Kugel
I've published a 9×13 inch overnight potato kugel thats typical when buying takeout in my cookbook Fresh and Easy Kosher Cooking. The recipe is available here.
However, since those years, I wanted to make them taller and bigger. Like a shtreimel aka a Rebbish Kugel. 
How to Make the Overnight Kugel in a Crock-Pot.
1. Make your usual potato kugel mixture and dump it straight into the slow cooker, adding a drop more oil than you usually would.
2. Cook on high for 1 hour, then turn down heat to low to cook overnight. I bought a small Crock-Pot just for this.
3. To serve, turn it upside down onto a plate, let it cool a bit, and bring it straight to the table.
Note: A kugel made from a full 5-pound bag of potatoes will fit a large 5-6 quart slow cooker. One-third of the mixture will fit into a 1 ½ quart crockpot such as this one. You can use the remaining mixture to make 2 loaf pans in the oven.
How to Make the Overnight Kugel in the Oven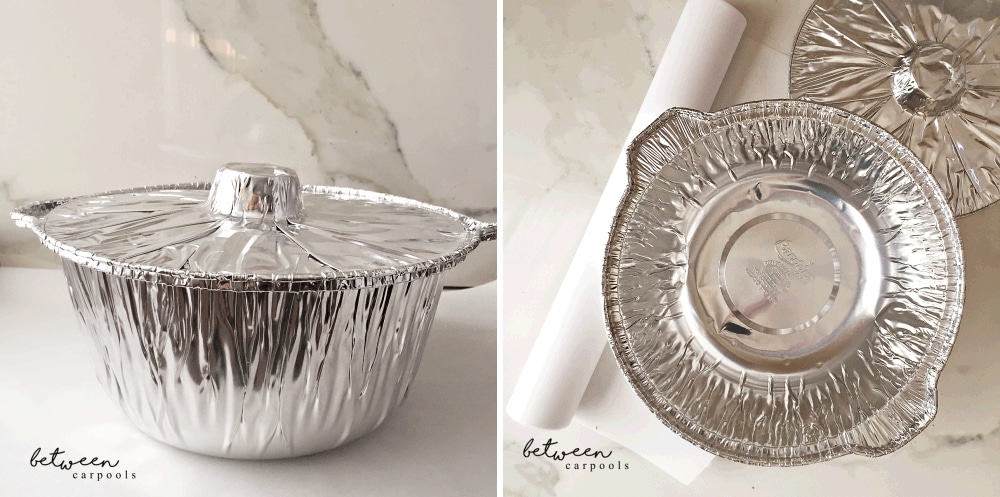 Preheat oven to 350 F.

Use the 5-pound potato kugel mixture (recipe above).

Line a pot or 3 ½ – 4-quart alumi

num disposable pot [s

ee image] with baking paper. You want the edges to stick out on both sides so that after the first part of the baking you can cover the top with the paper.

Place kugel mixture in the pot. Bake for 2-3 hours until top is dark brown and crispy.

Remove from oven. Place the excess baking paper over the kugel and cover pot very tightly with 2-3 layers of silver foil. Return to oven.

Place a loaf pan of water next to the kugel on the same rack. Lower oven temperature to 250 F and bake overnight for 12 hours. 12 hours later you can serve as is, or uncover and bake uncovered at 350 F so you get crispier sides (up to 4 hours). It's delicious without uncovering it, some simply prefer crispier edges.
Usually, everyone wants a piece and they just scoop out the kugel as fast as they can. To be able to cut neat slices, however, you must let it cool slightly first.
Want to know how to freeze and reheat potato kugel? Click here.
P.S. Try this Fruit Galette Recipe