Color the page, then use your Yiddish Kup to solve the riddles.
This one is good for all ages. Younger kids will simply color, while older kids will use the illustration to find clues to solve the riddles!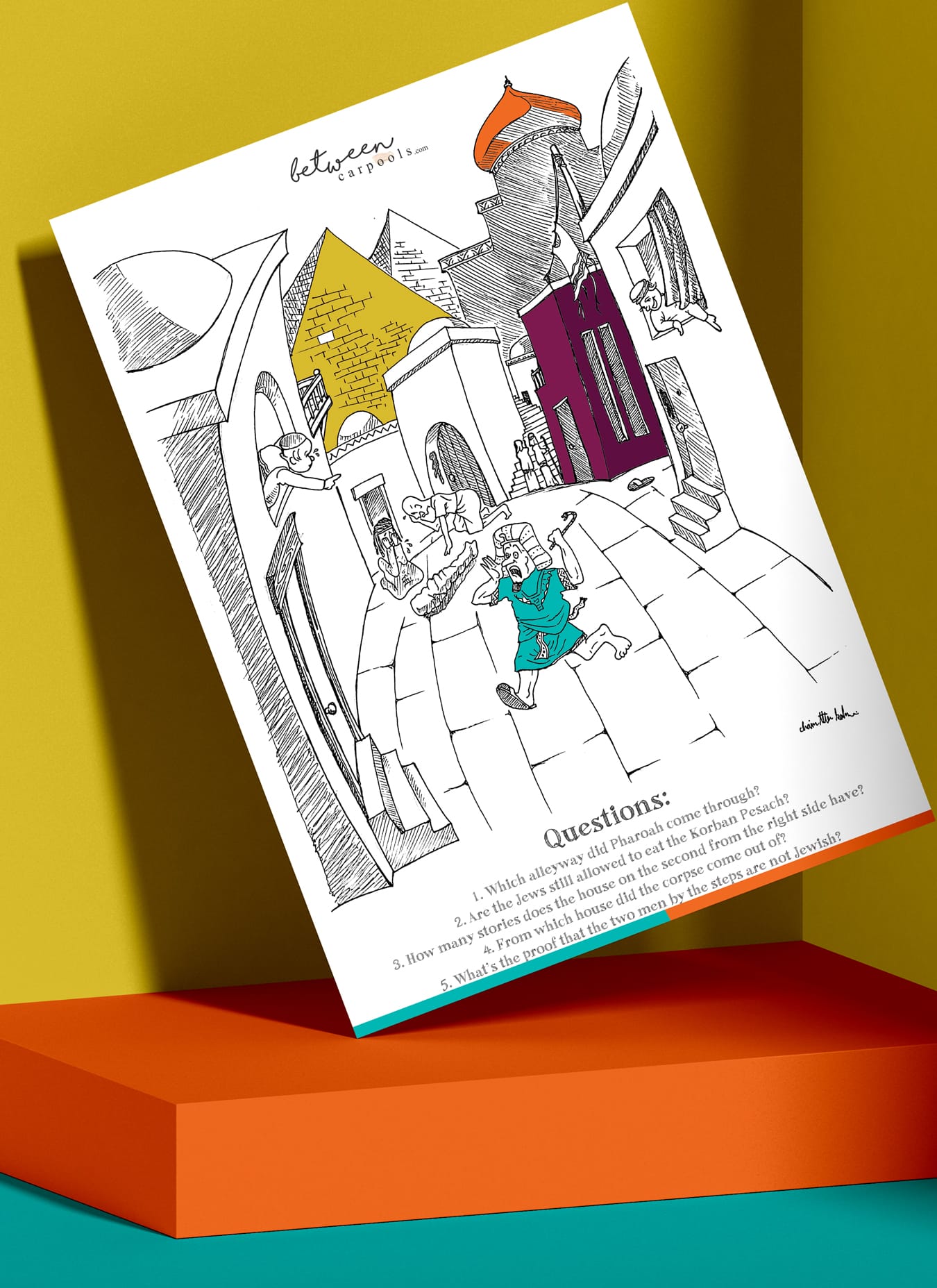 DOWNLOAD the English version here. 
DOWNLOAD the Hebrew version here. 
The answers are below but if you don't want to see them yet, don't scroll down!
Answers:
1. The one where his slipper fell off.
2. Since there is a corpse on the floor, it must be after chatzos, when it's already forbidden to eat the Korban Pesach.
3. Two. See the porch on the side of the building.
4. The one that doesn't have blood on the doorpost, a Jewish child by the window, or tzitzis hanging from the cloths line.
5. The Jews weren't allowed to leave their home throughout the night.
תשובות

1. מהסמטה בו נפל אחת מנעלי ביתו.

2. אם כבר מת המצרי אז מוכח שכבר היה חצות, ואחרי חצות אסור לאכול מן הקרבן פסח.

3. אם יש מרפסת סימן שהוא בן שתי קומות.

4. מהבית ששם לא מרוח דם על המשקוף, שאין ילד יהודי בחלון או שלא תלוי ציצית מחבל הכביסה.

5. אסור היה ליהודים לצאת מפתח ביתם בליל הפסח.